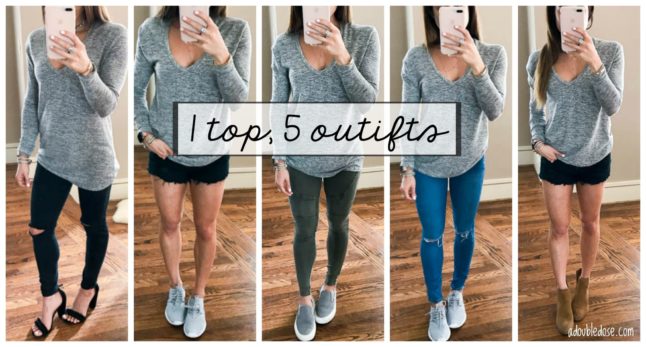 We had a great response on our post styling pieces a few different ways a while back in this post, so we wanted to do another one for y'all! This grey sweater is probably one of our most worn pieces, and most "liked" by y'all, so had to include it in this post! It is under $40, super soft, and goes with everything! The v-neck is also super flattering on anyone.
We styled it a few different ways to show y'all that you can wear it any season, and so many different ways! Also, you're definitely not limited to just the way we styled them here by any means. You could wear it with white jeans and denim cutoffs, etc.,which we didn't show here!
You can totally mix and match the shoes and bottoms in different ways to create even more outfits, too! To be honest, we probably wear these outfits way more than it seems on our Instagrams, haha.
Hope you all have a fun and safe weekend! Xo