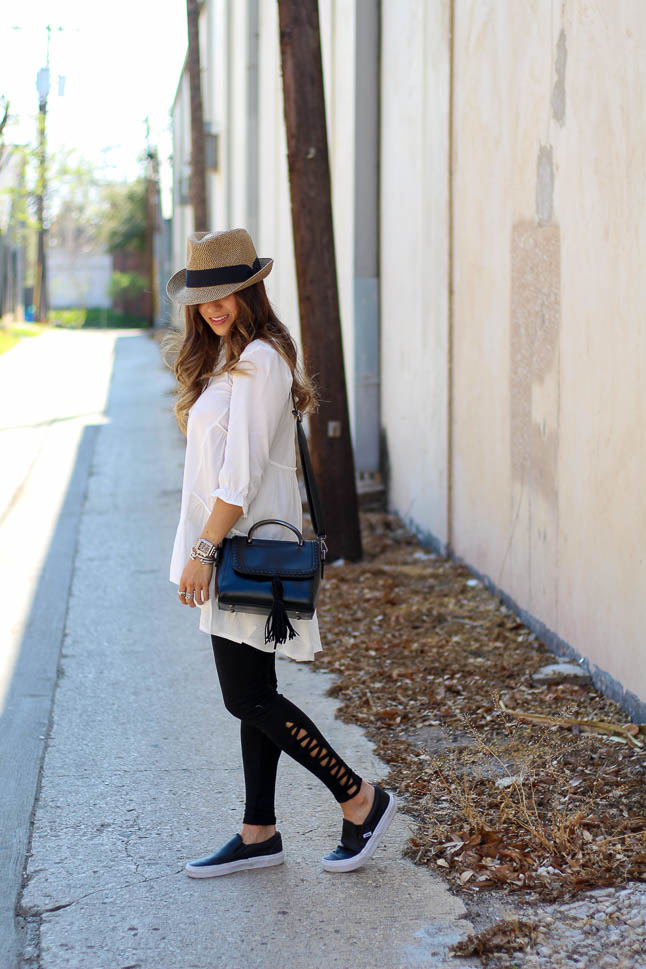 Can you all believe March is almost over? It seems like it just started. Some of you all are still not even getting spring-like weather, so we wanted to share this transitional look that can be worn for those of you experiencing cooler weather. Some of you may have to throw on a leather jacket with this outfit!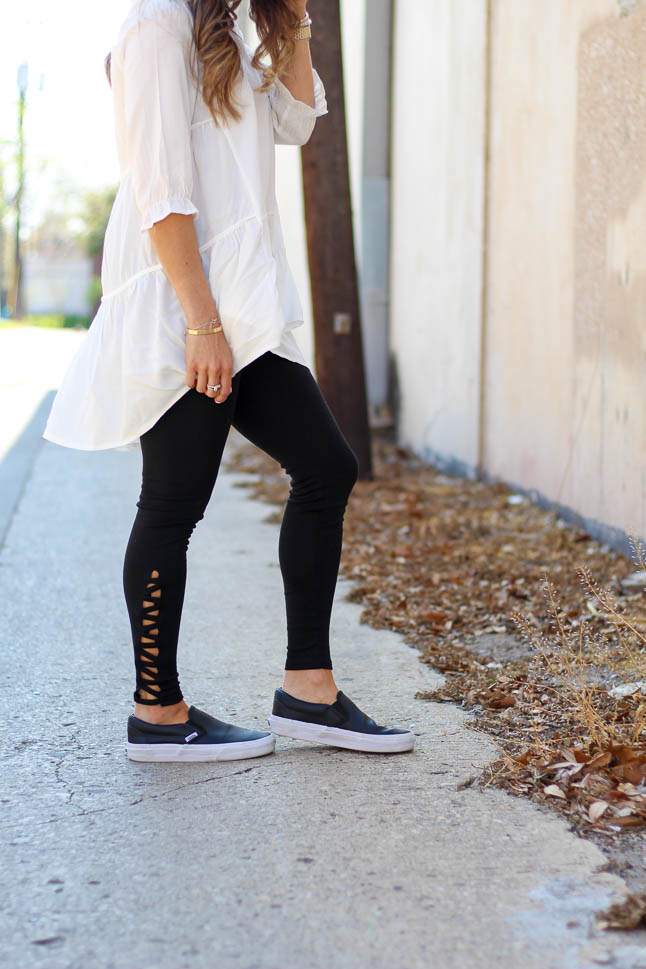 One of the best ways to run errands or travel in is in leggings. We are sure every girl in the universe wears leggings at least once a week, haha. This pair is super fun because it has a lace up detailing on the sides. These can be worn for workouts, but since they are more of a cotton material, they are great for every day wear.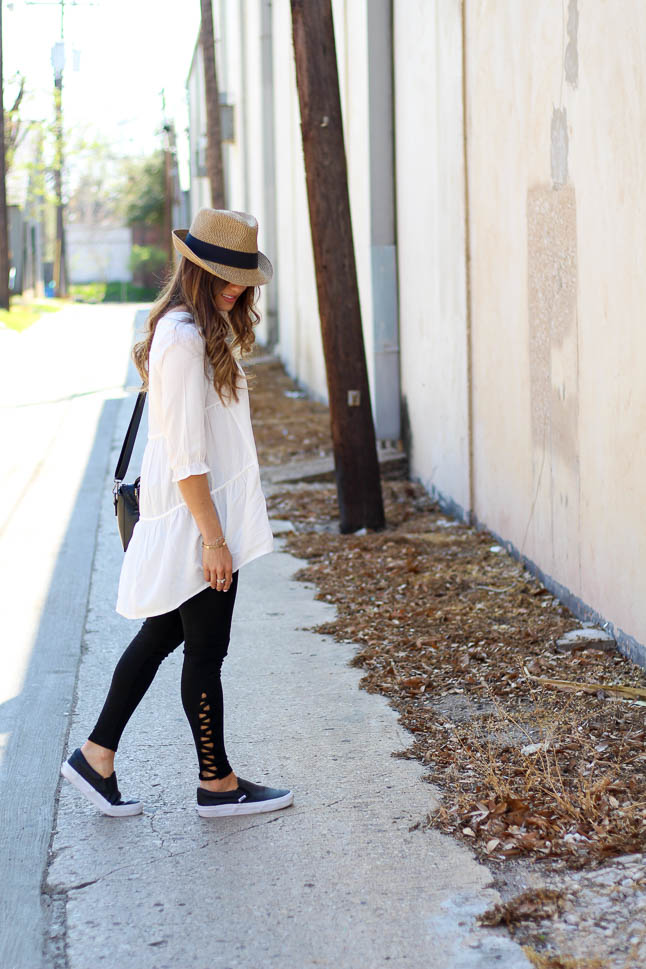 We paired them with this white flowy top. It is shorter in the front, and longer in the back, so it is perfect with leggings or jeans!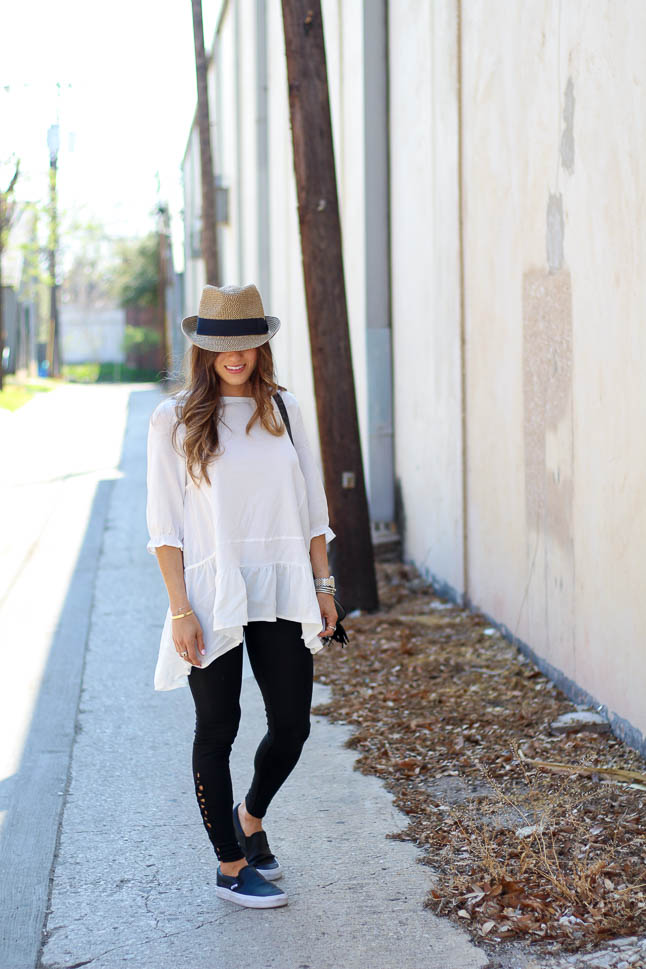 We added these black slip ons (that we wear like every day, haha) and a classic fedora hat.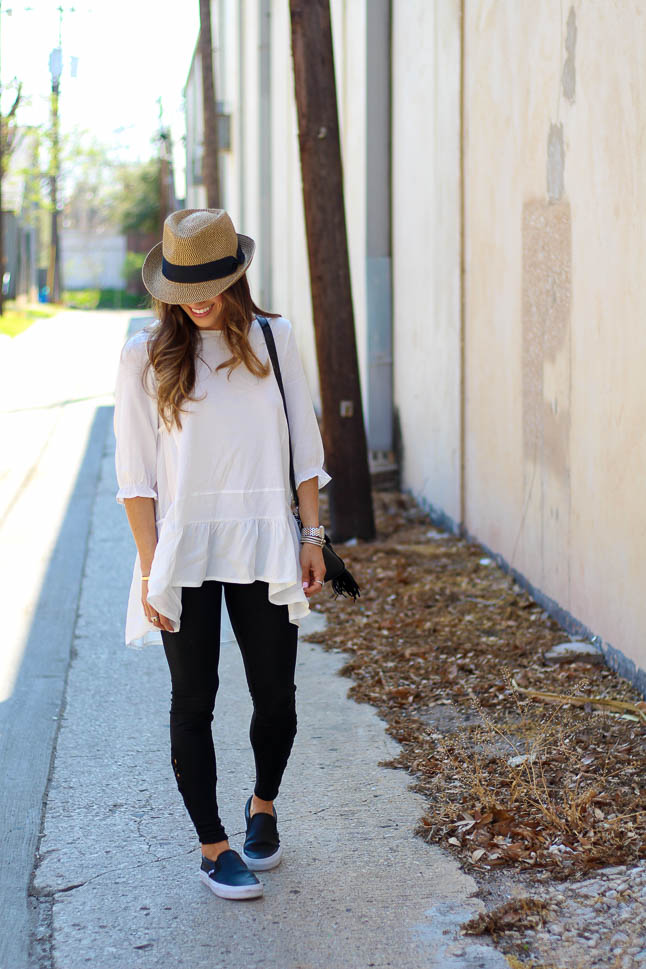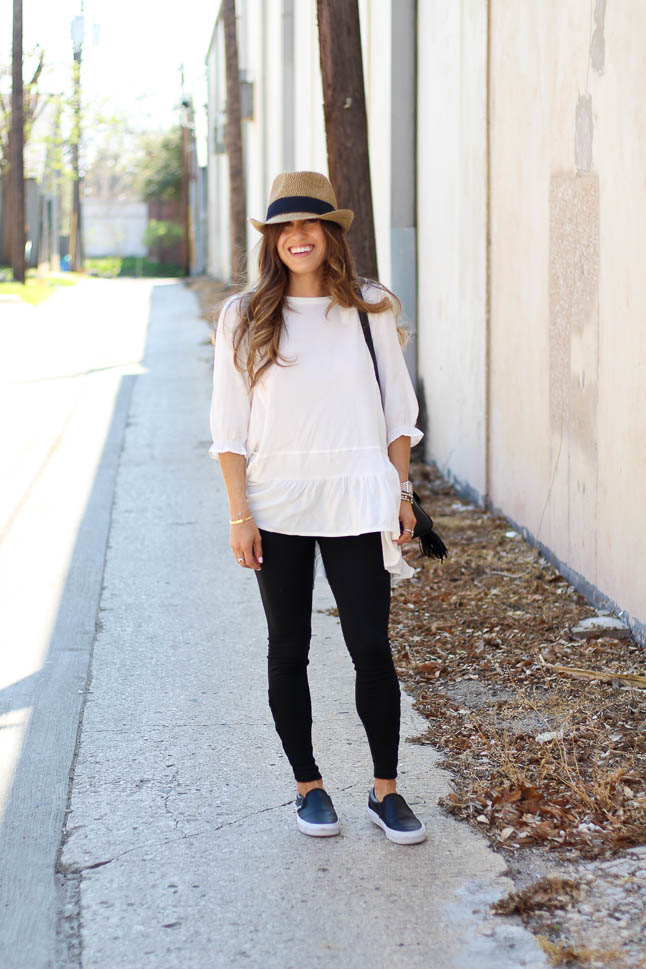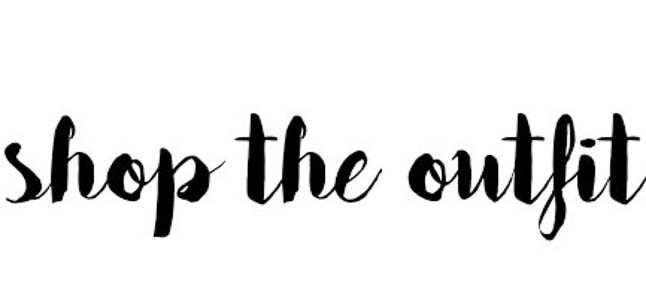 { Black Lace Up Leggings | White Flowy Top | Black Slip Ons | Black Bag | Fedora Hat | Nail Color | Lip Color " Life of The Party"| Earrings | BRACELETS: David Yurman Cable Bracelets here, here, and here and Cartier Love Bracelet | RINGS: David Yurman Ring here and here | Hamsa Necklace Similar Here and Name Necklace Here | WATCH: Michele Deco Watch }