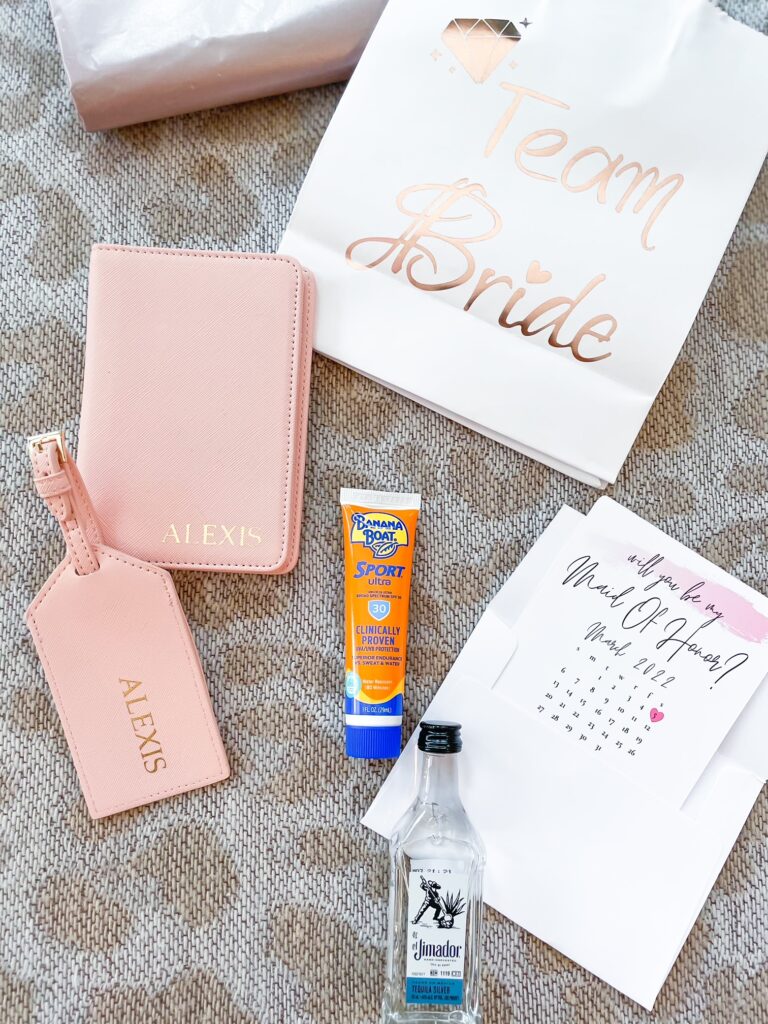 We are finally kicking off our wedding series! A little late, but better late, than never! We wanted to share how Samantha asked her bridesmaids, and some gifts ideas you can give to your bridesmaids.

We love these gold stackable rings. They are so dainty and look great on anyone! We personally wear ours everyday, and never take ours off!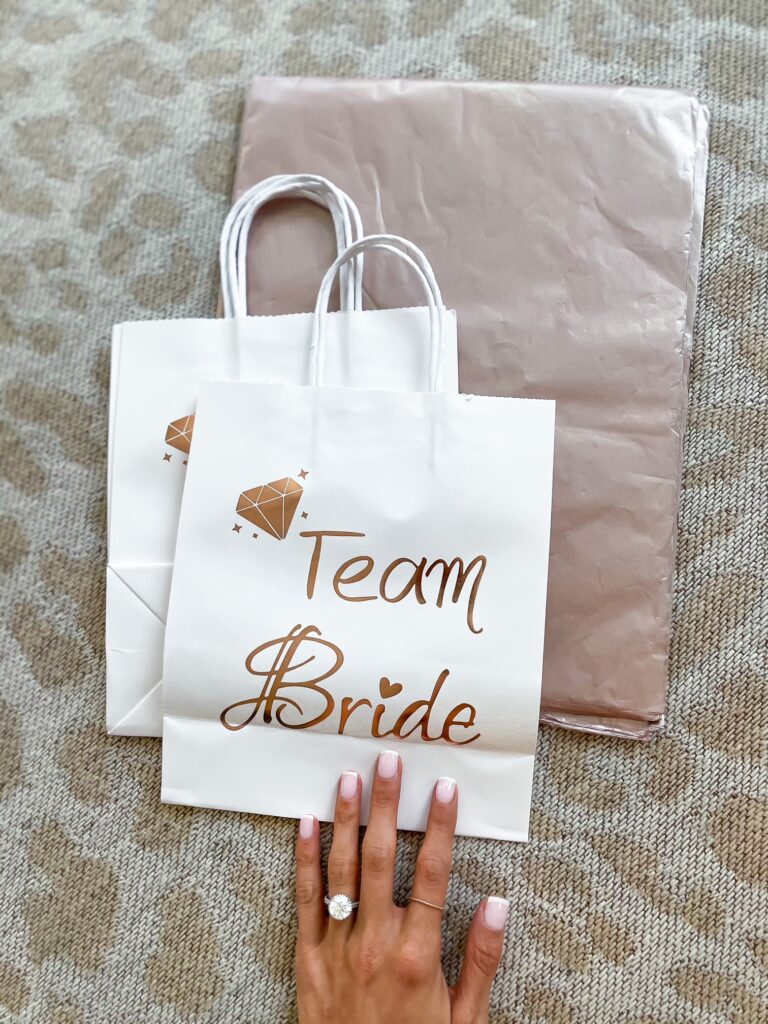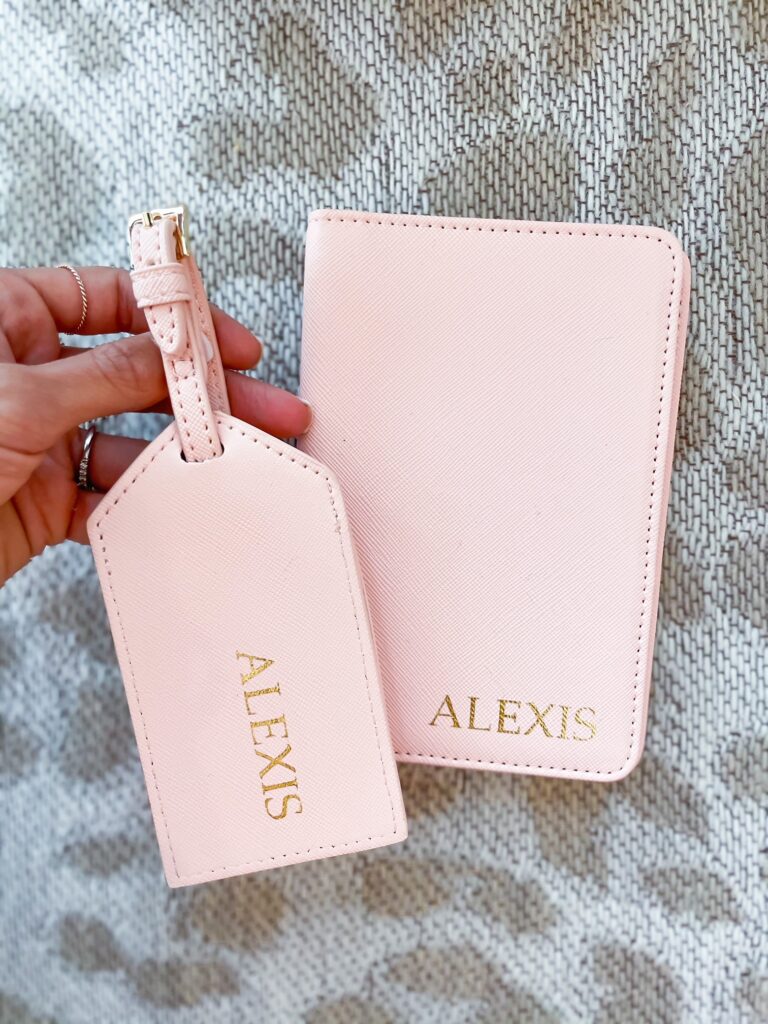 Since Samantha is having a destination wedding, she gave these personalized passport and luggage tags out to all her bridesmaids, and had everyone's names embossed on top. These come in a lot of colors!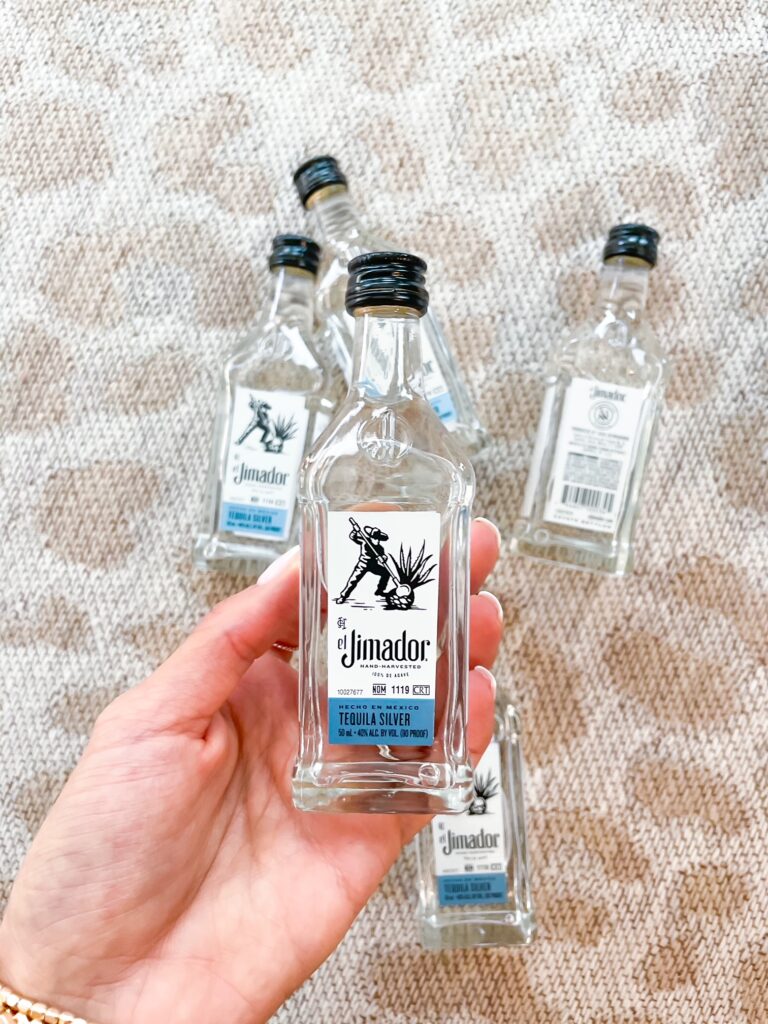 These mini tequila bottles are perfect to get the party started! We found these that can be personalized.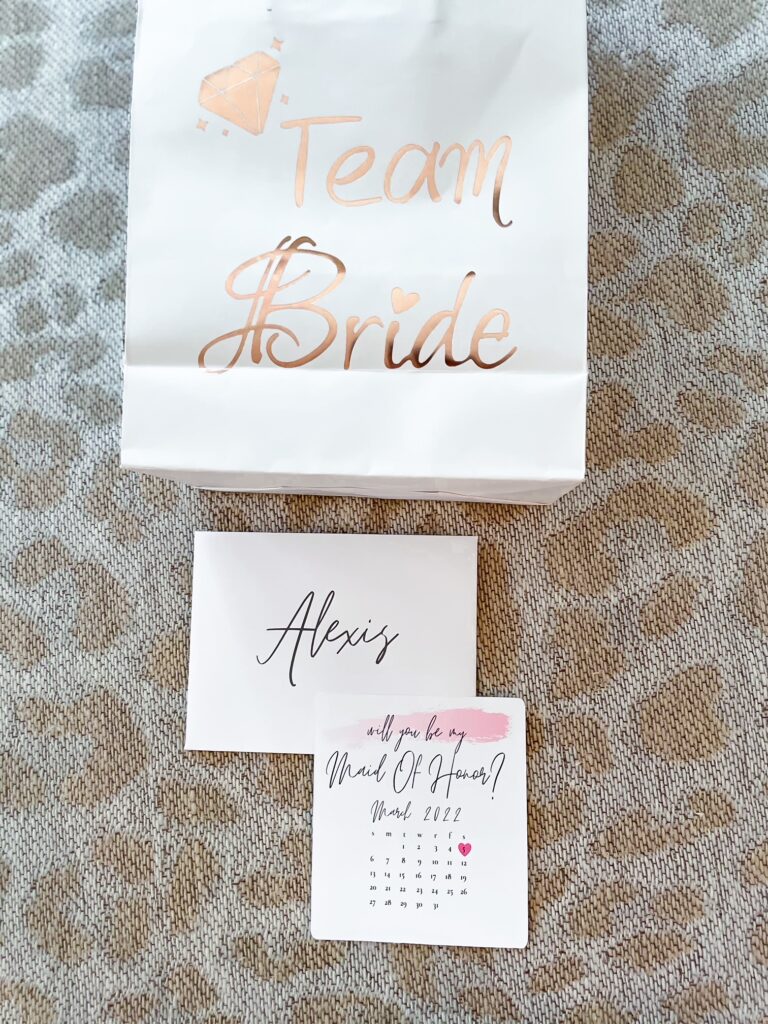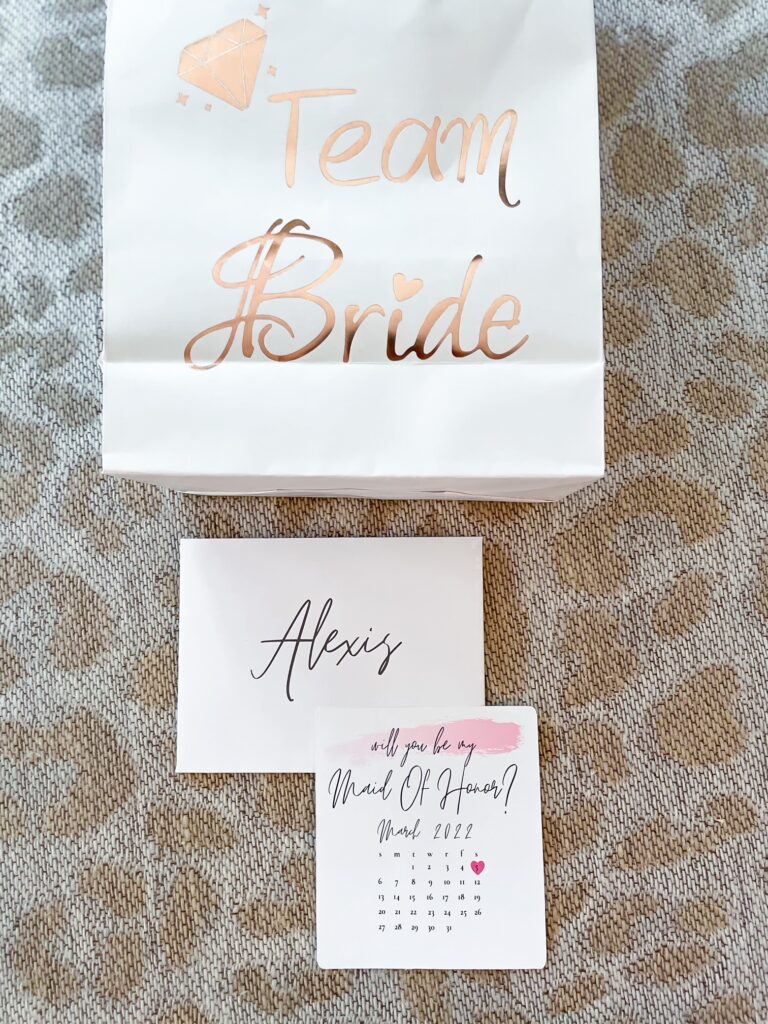 Samantha found these cute, personalized "Will You Be My Bridesmaid?" cards and thought they were so fun! We love how the date is circled, so everyone can remember and put it on their fridge or keep as a memory.
These "Team Bride" bags are perfect to put all the gifts inside!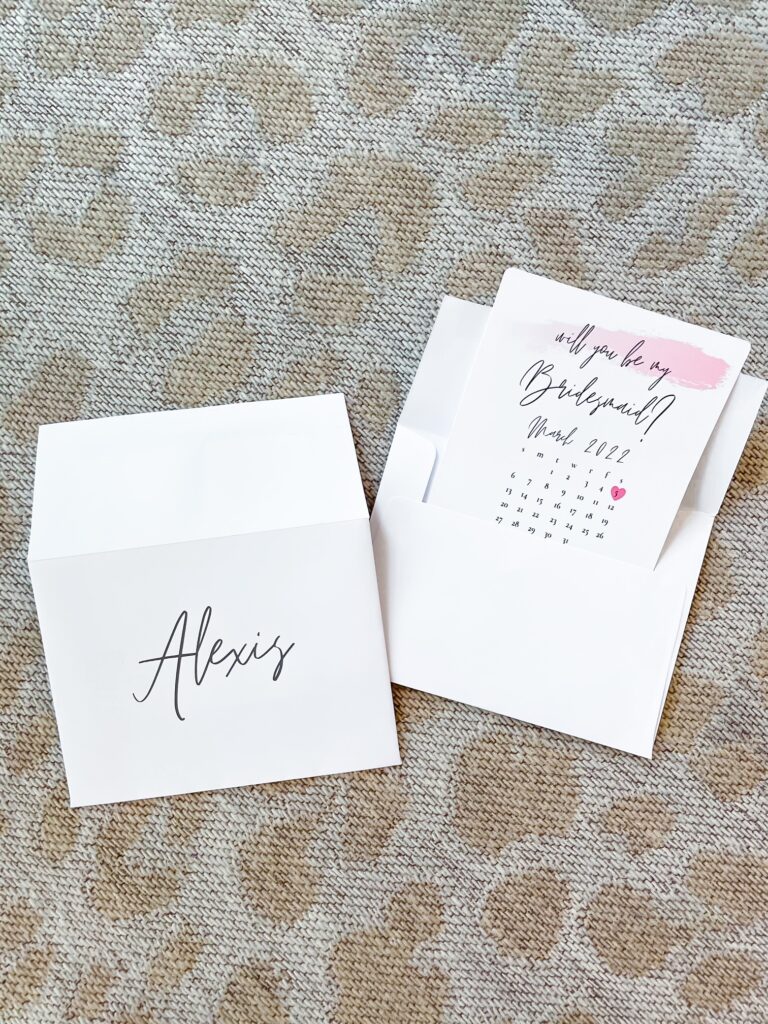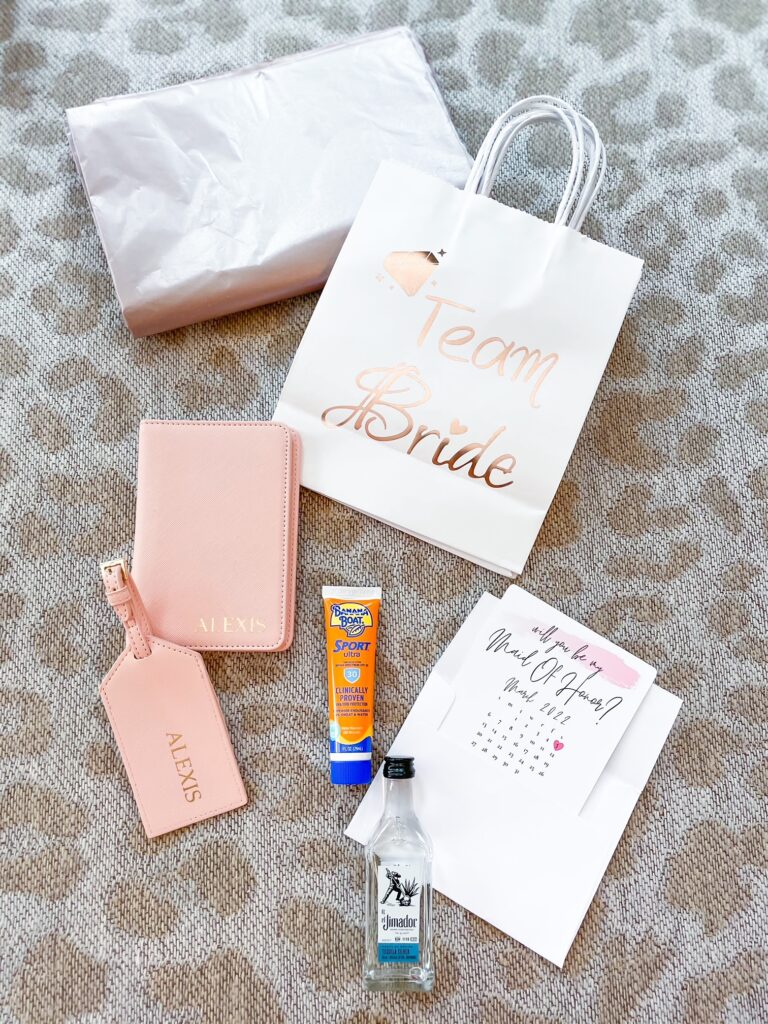 We thought including a mini sunscreen was perfect to include, and can be packed in guests' carry-on bags.