After all of y'all have asked maybe a zillion times about how we do our messy top buns. Finally, we are sharing how we do it. It is really nothing special, but we are so excited to share it with y'all. We will say it is best to start with dirty hair: the more dirty, the better, haha! We usually wash our hair once or twice a week, which helps your hair so much!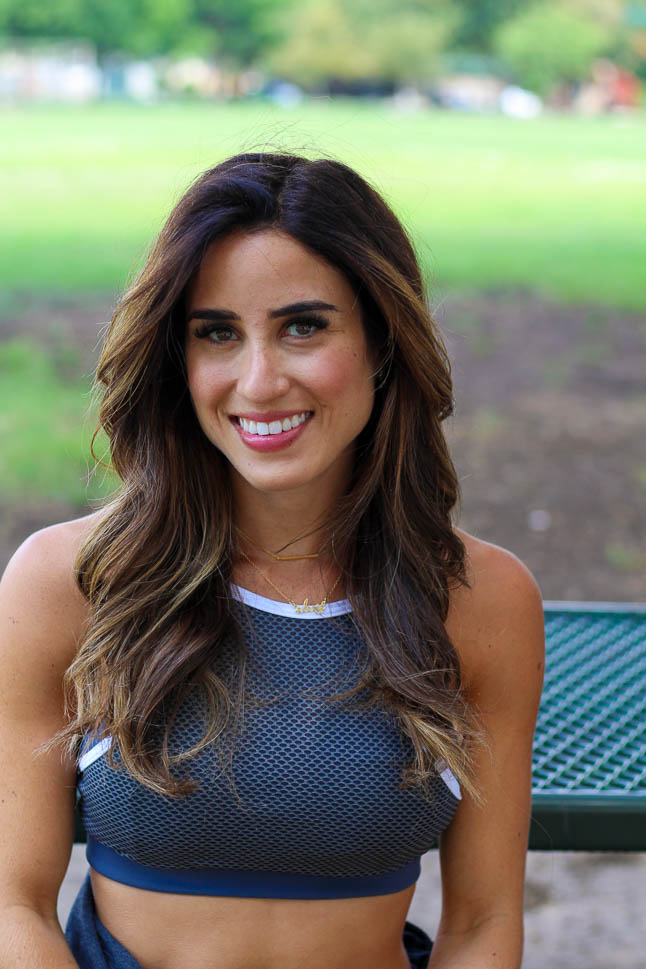 To start, brush your hair out, so it is free of any tangles or knots.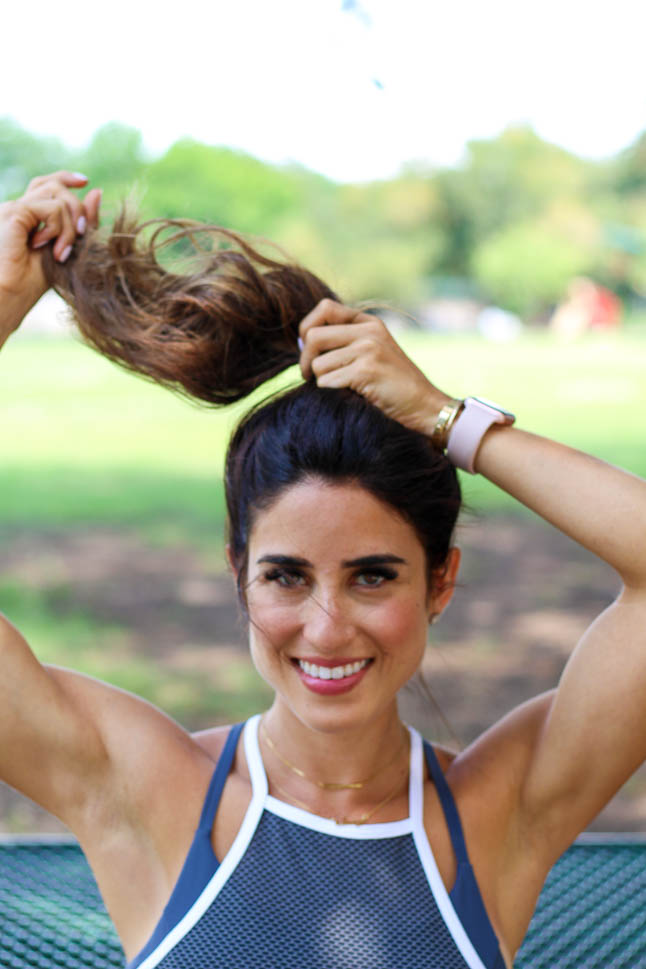 Next, grab your hair into a high pony.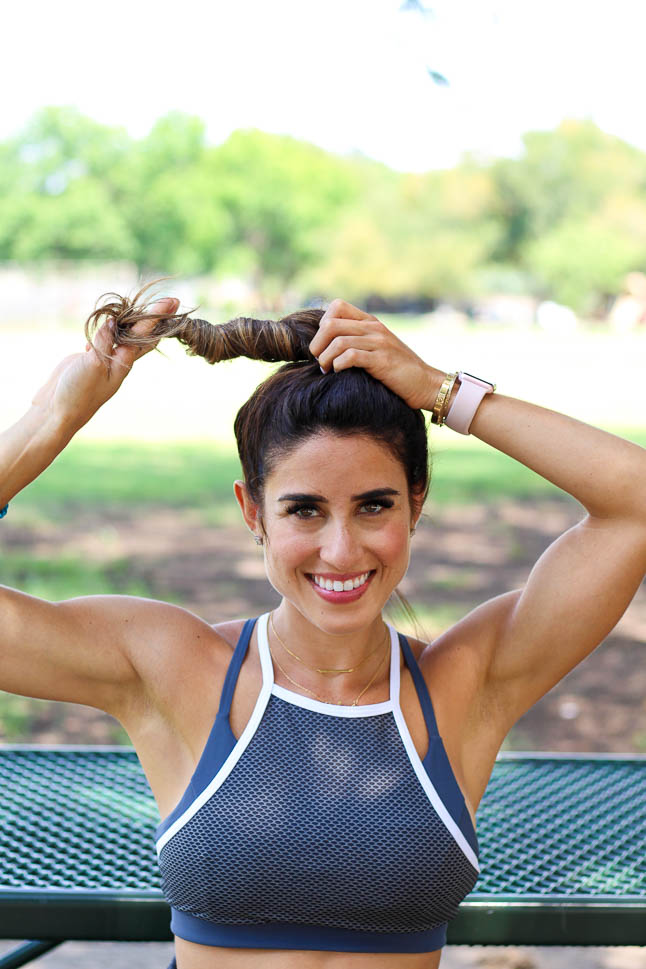 Twist your hair clockwise.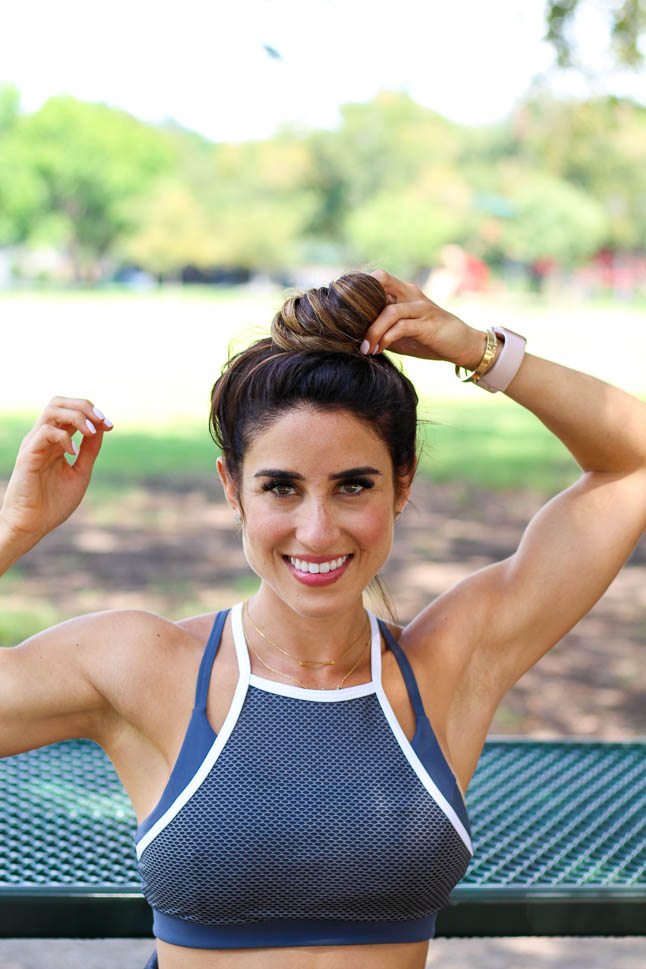 Coil your twisted pony onto a round bun.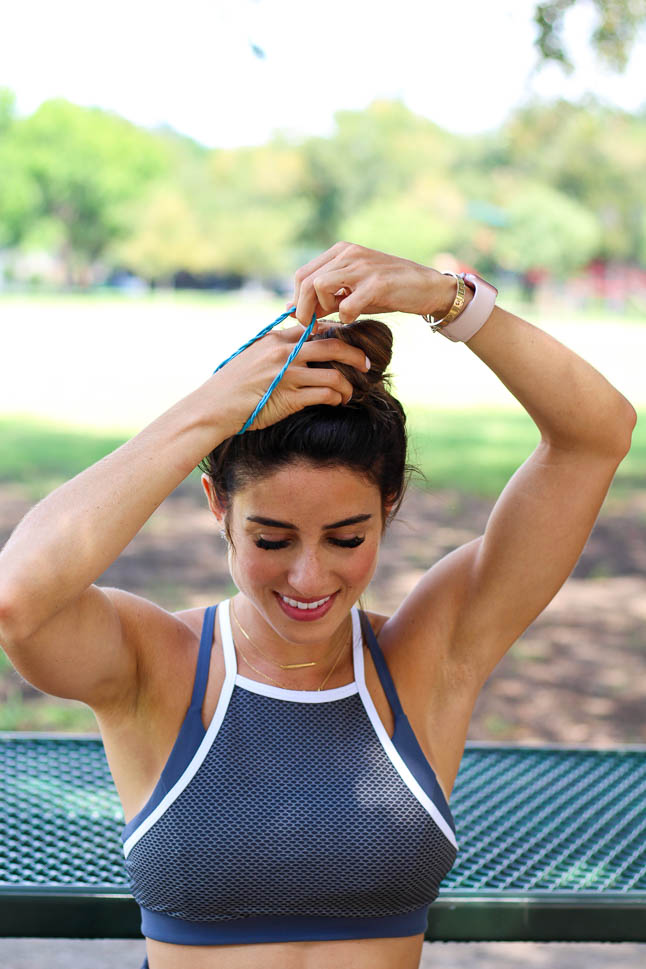 Use your elastic to wrap it around your top bun several times. We love these hair ties because they don't dent your hair! Also, you can pull some pieces out and mess with it to make it look a little messier!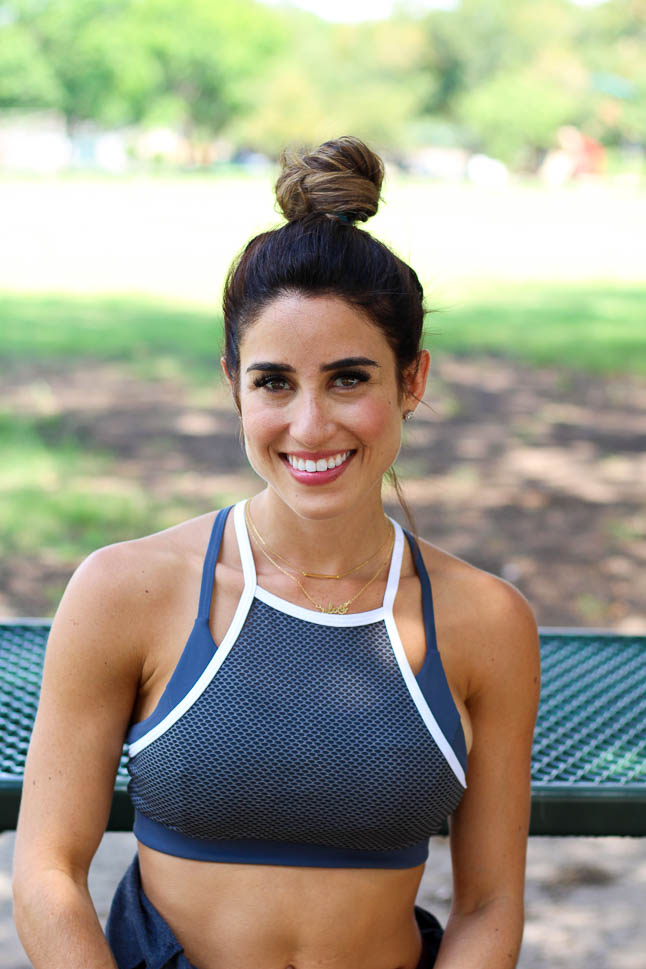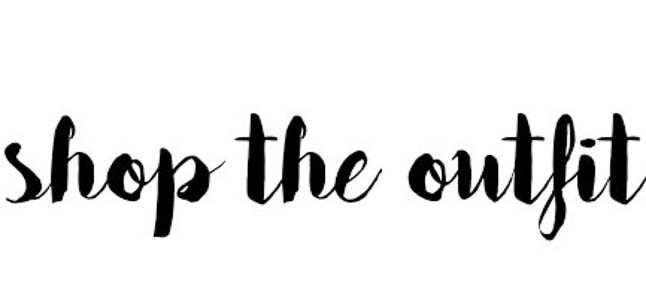 { Sports Bra | Hoodie | Nail Color | Lip Color " Life of The Party"| Cartier Love Bracelet| NECKLACES: Bar Necklace and Name Necklace | WATCH: Apple Watch Series 1 }

Shop our fave hair products below:

SaveSaveSaveSave