Whether you're in college or love going to NFL games, we wanted to share a few ideas to look cute for game day. You don't have to wear a big t-shirt and jeans to a game. All you need is a cute dress or romper, some jeans or jean shorts, and a cute tee, and you're good to go!
We are UT alumni, so we bleed burnt orange, but we still like going to other college games, and know a lot of y'all go to other schools like TCU, SMU, OU, etc. We also love the New England Patriots and The Dallas Cowboys, so we are going to share some ideas for those teams as well!
As far as college teams go, if you go somewhere in the south, a lot of girls wear cowboy boots or cute booties. At UT, we would wear burnt orange or rust colored sundresses, rompers, or skirts/shorts with a cute white top or a chambray button down. We would also wear denim shorts or white shorts with a burnt orange top or cute sweater. In the cooler months, we would wear turquoise jeans, burnt orange jeans, white jeans, or denim jeans with a cardigan. Victoria's Secret has some really CUTE game day stuff for your school. Shop their stuff here.
Shop our fave UT gear here:

Some of our favorite staples for game day are:

As far as NFL games, we recommend a similar outfit. Obviously, we don't usually wear our cowboy boots, but we love a cute dress in your team's colors, or some dark jeans or colored jeans with a cute team tee, or even a jersey. They make some really cute jerseys now for women, and we suggest going for a more fitted jersey, rather than a baggy one, haha.
Similar to the college staples, our game day must haves for an NFL game are:

Here are some examples of what we have worn to some games in the past: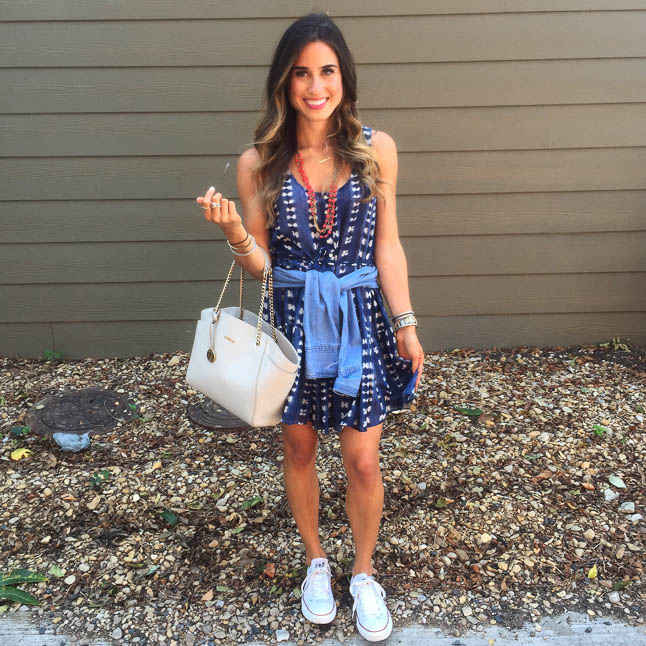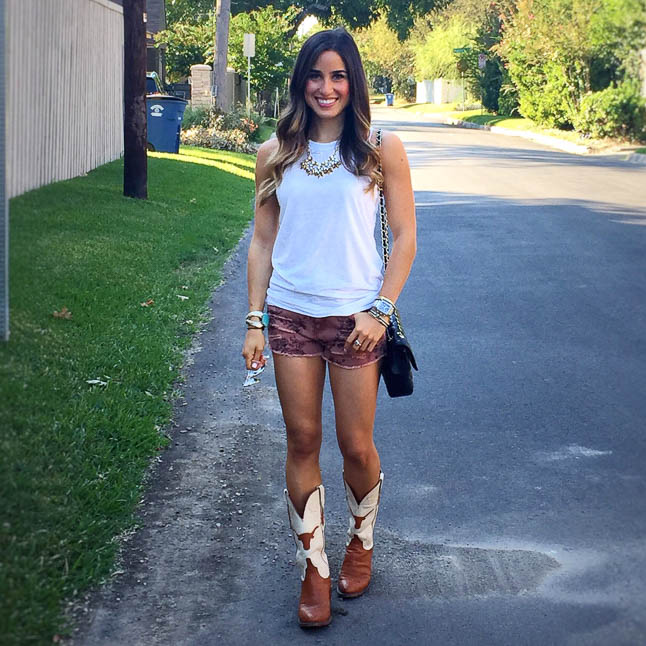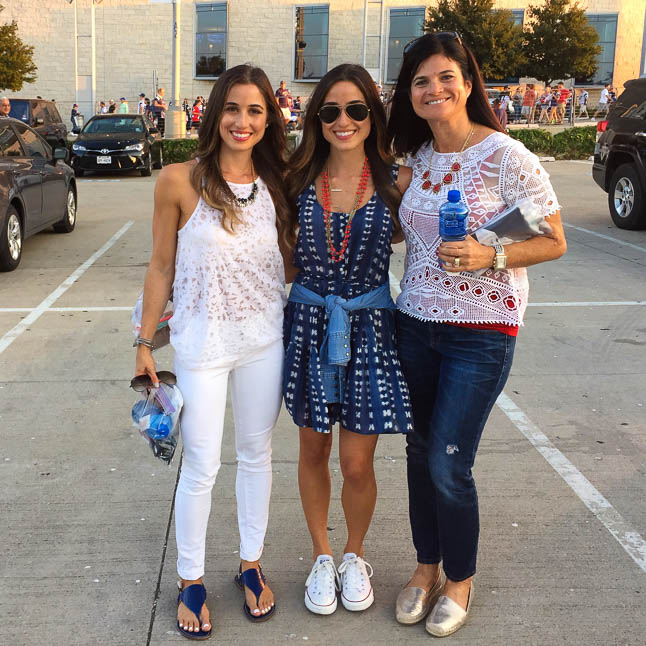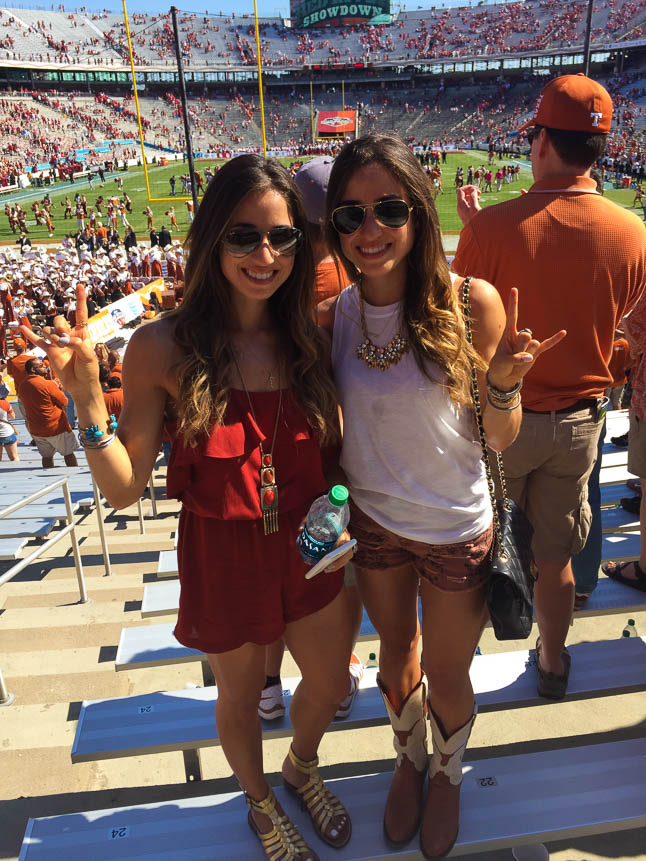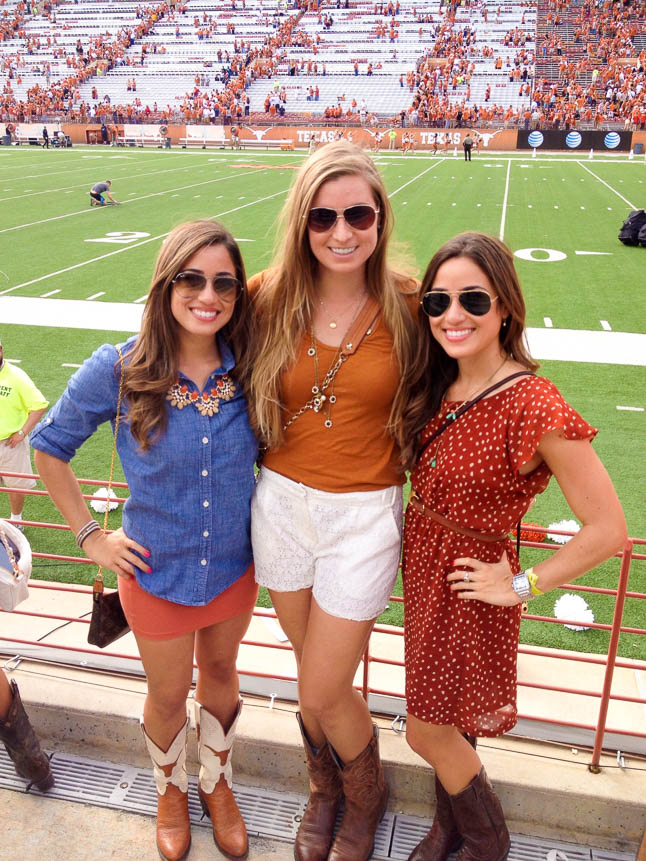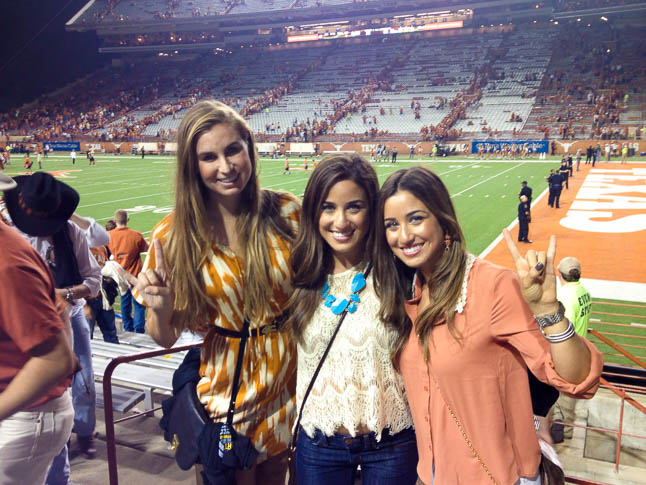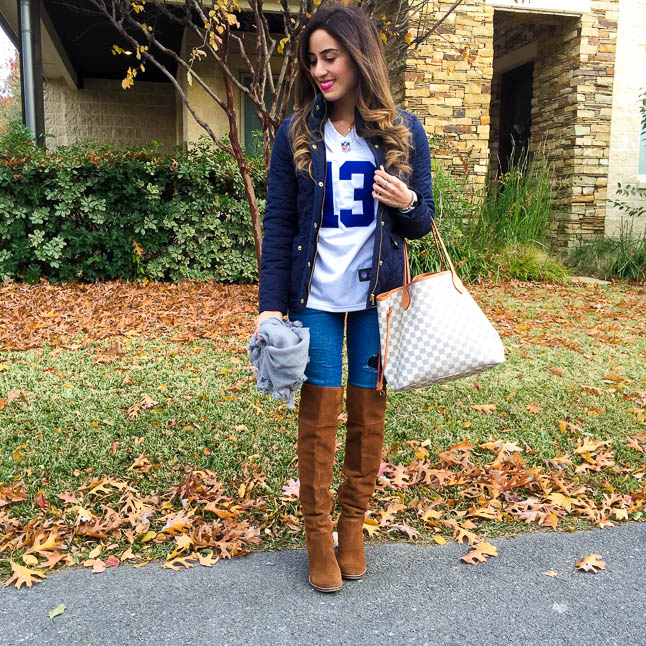 SaveSave