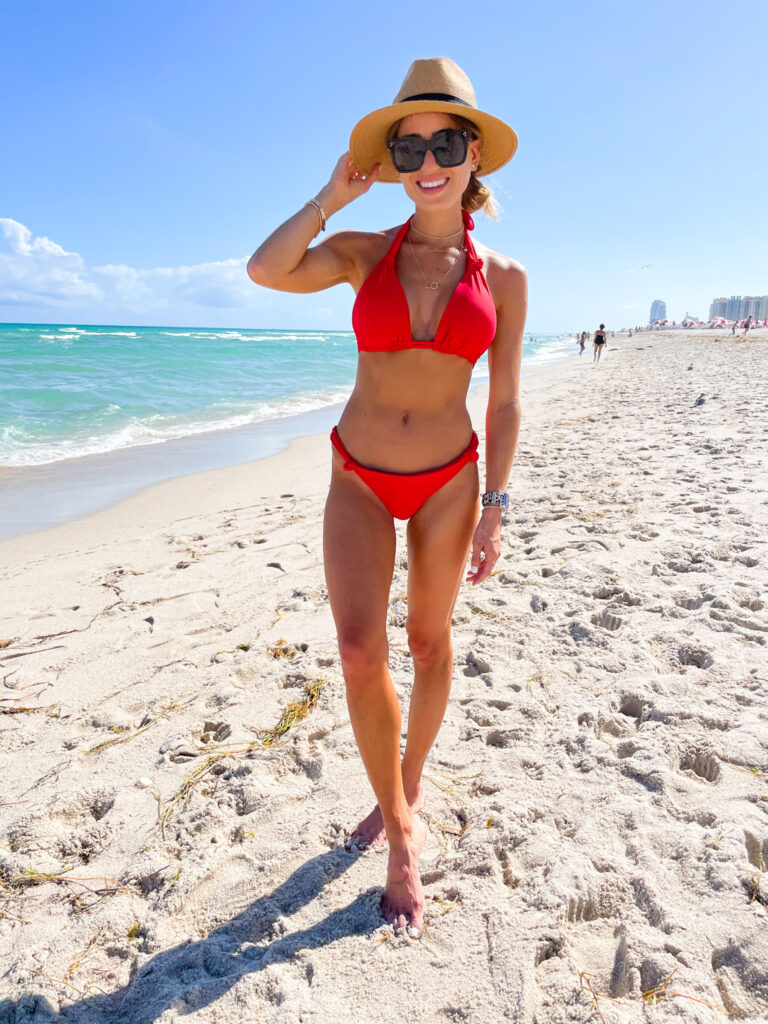 Memorial Day is almost here, so we wanted to share some outfit ideas for you that you can wear for memorial day, or any summer day. We love any excuse to wear our red, white, and blue. Here are some of our favorite ideas + more amazon finds at the bottom!
**click on each picture to shop directly**
White Loose Shirt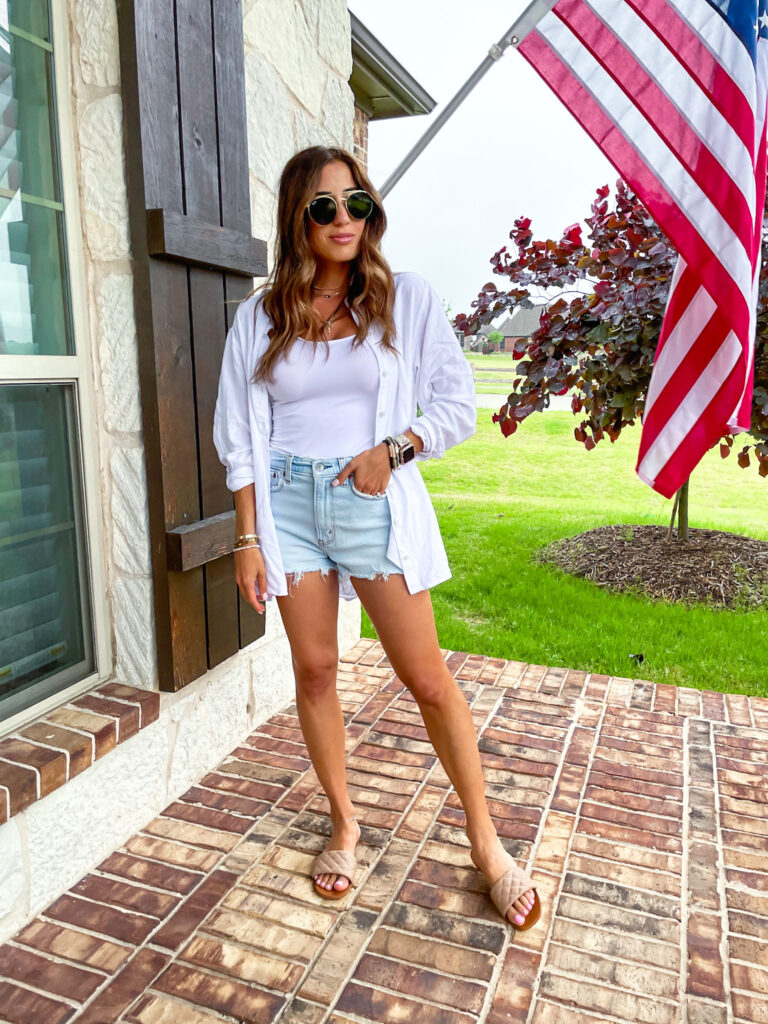 This white button down shirt is perfect to pair with shorts for a summer day. Layer it over a white tank or your swimsuit!
Stripe Tee and Jeans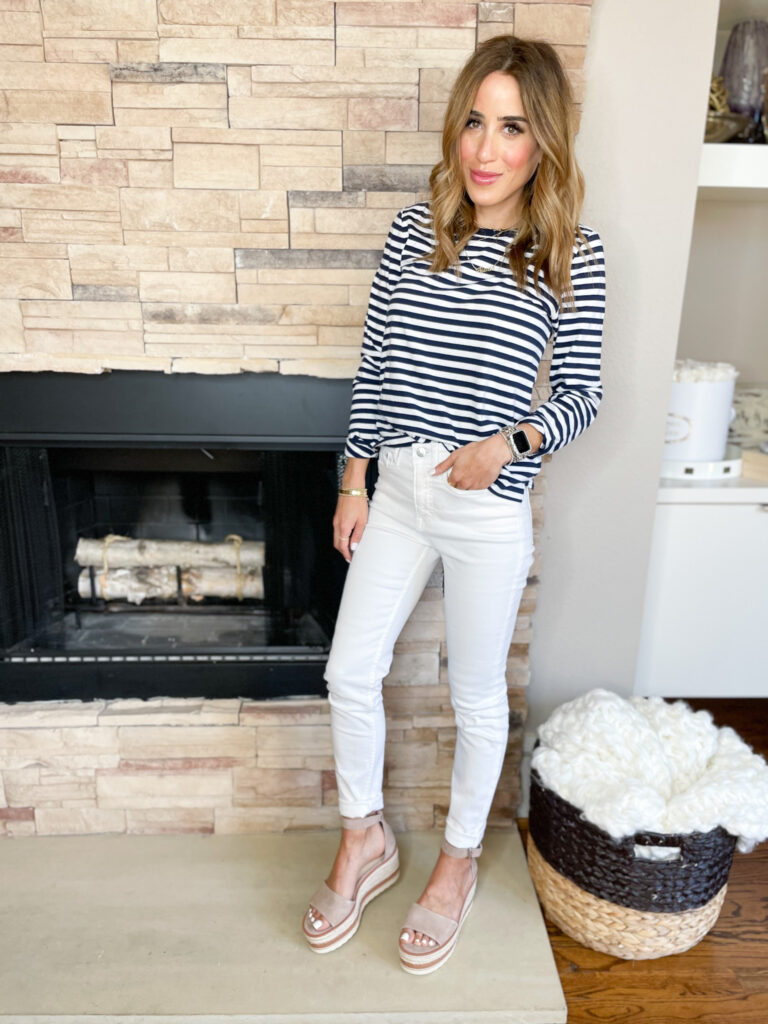 Love a good striped tee. This one can be paired with white jeans or shorts and some wedges.
Star Sweater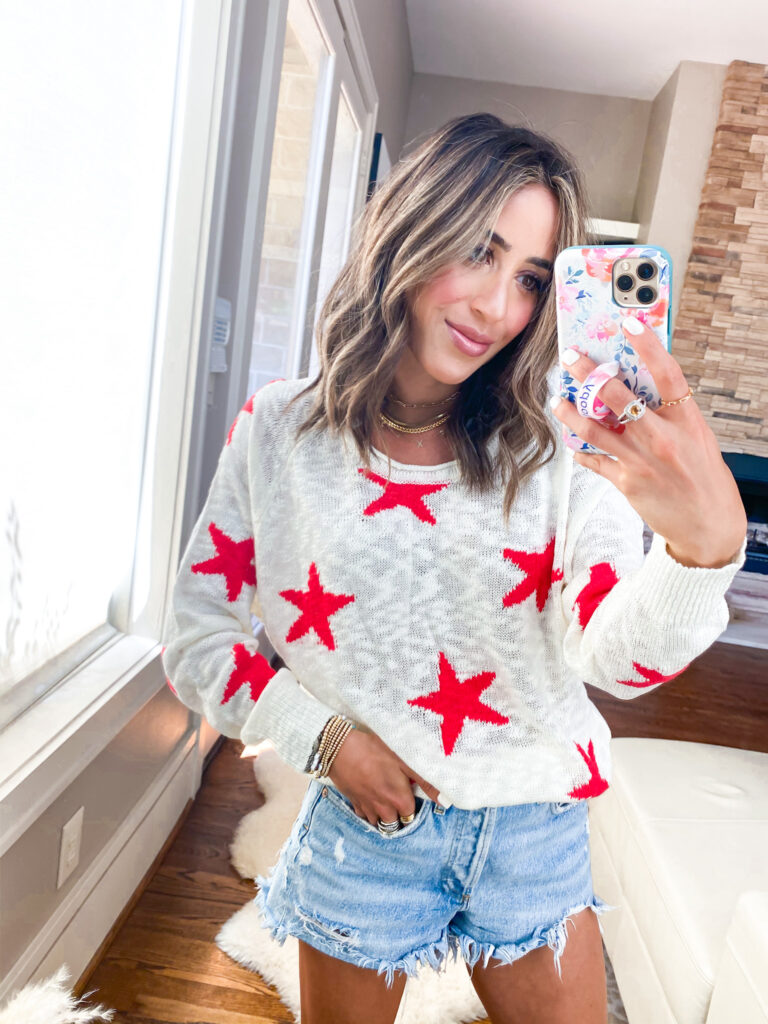 We got this star sweater last year from amazon and it is PERFECT for memorial day. We have size s.
Red Bikini + Kimono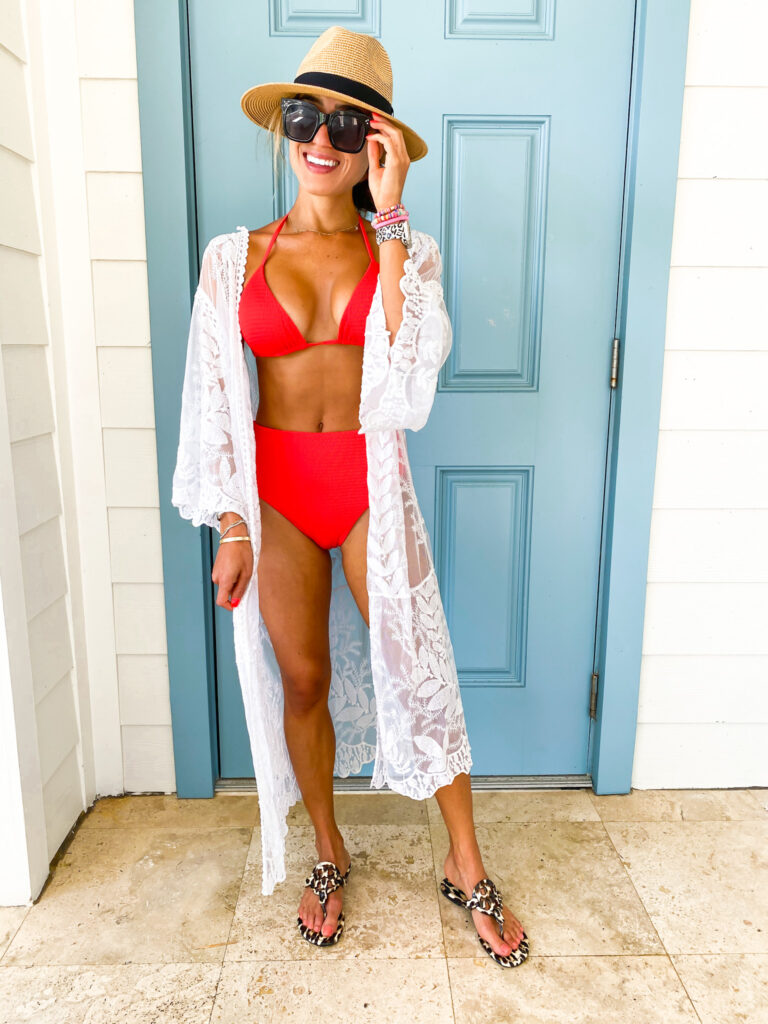 Here is a cute pool or beach idea. Pair your favorite red suit with a lace kimono on top.
Blue Printed Maxi Dress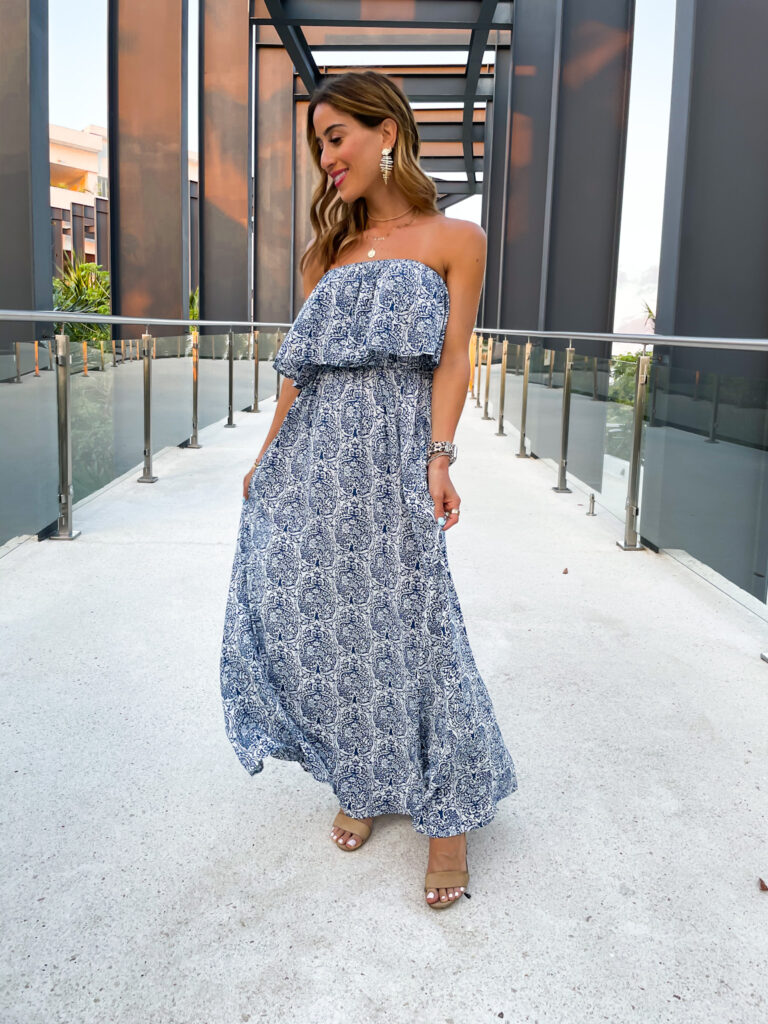 This maxi dress is perfect for any summer day, but perfect for holidays. You could even wear it over your swimsuit.
White Tank + Shorts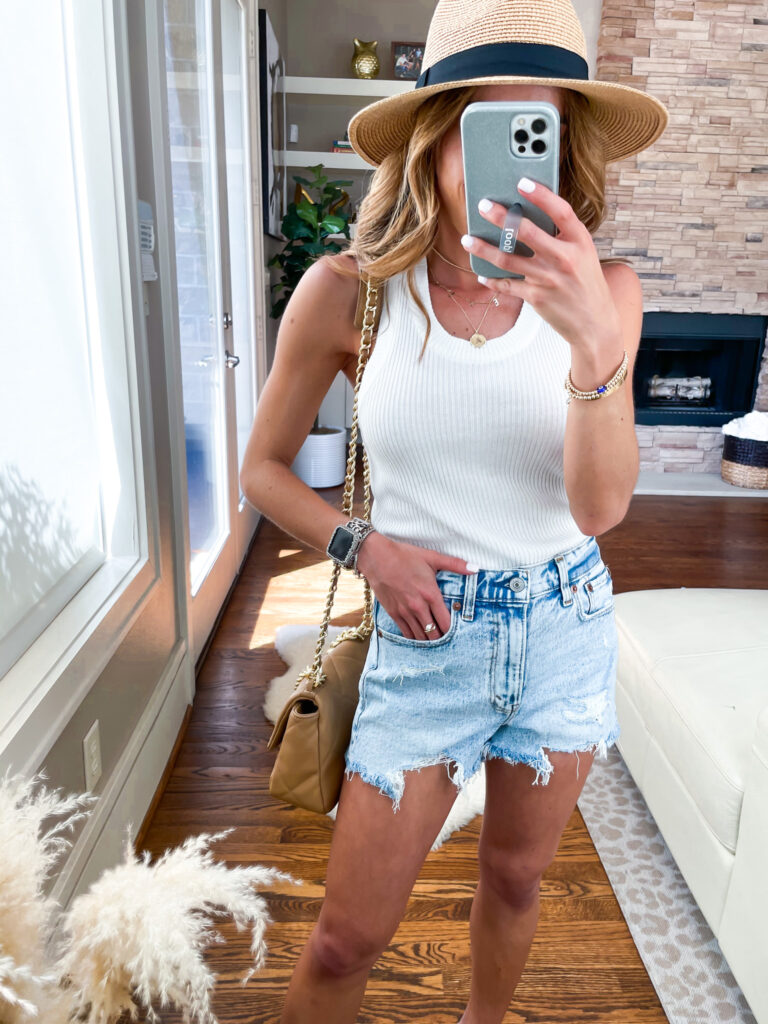 Probably one of our go to outfits. Pair your favorite white tank with denim shorts, and a fedora hat, and you're good to go.
Blue Bikini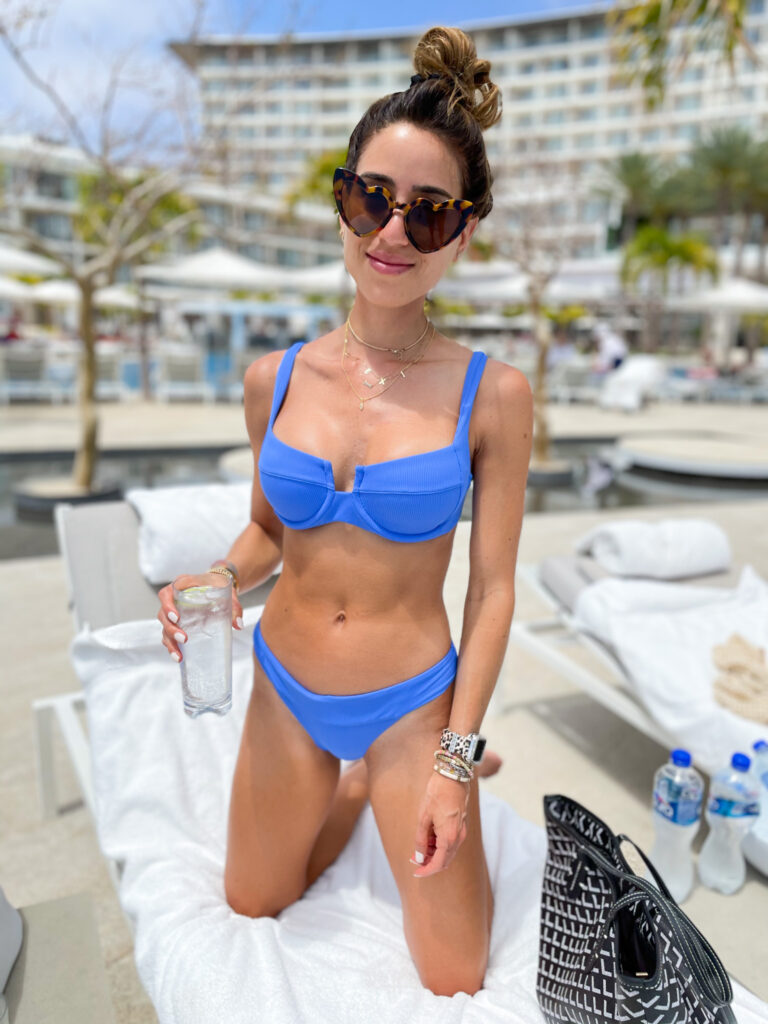 This blue suit is so cute and perfect for any summer day. Wearing size M top, size s bottoms.
Stripe Bikini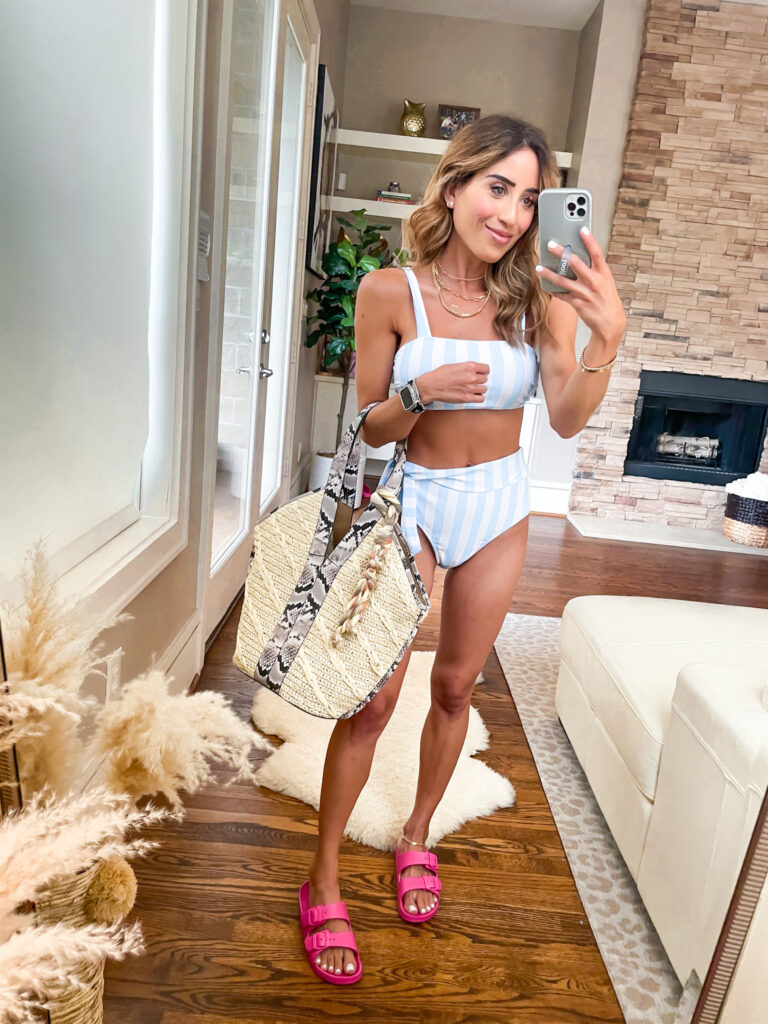 Got this stripe bikini from amazon and it would be perfect with a red hat or headband.
Denim Jacket + White Jeans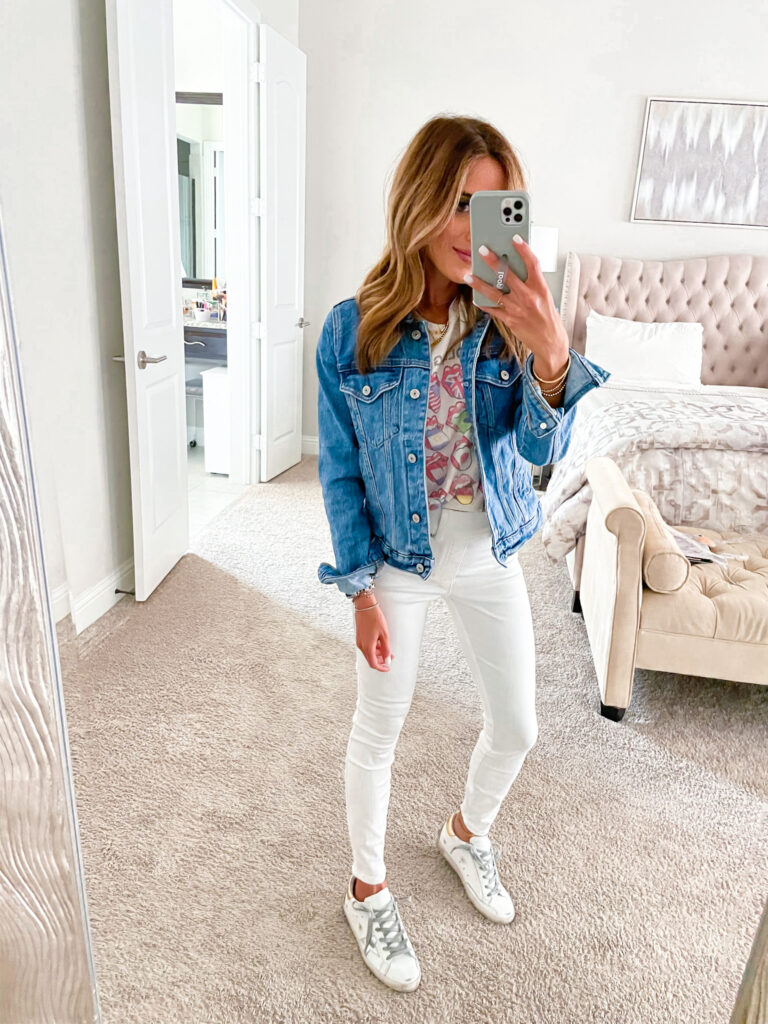 A denim jacket with a some white jeans (use code doubledosexspanx) is always classic and can be styled so many ways.
Blue Ruffle Top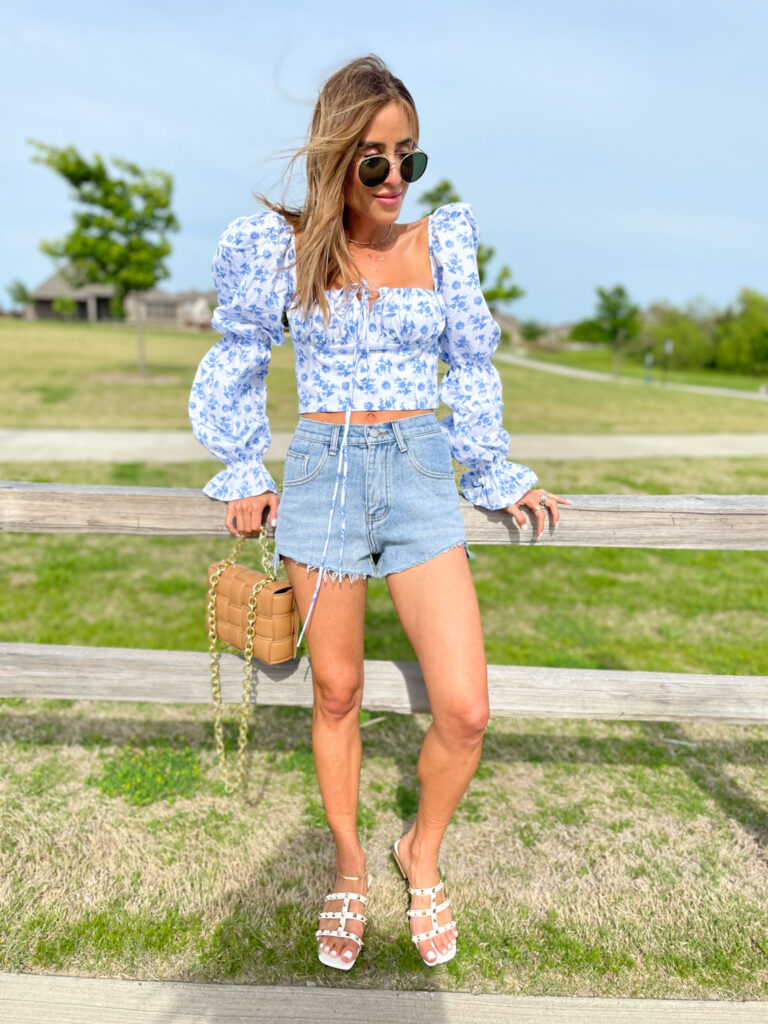 This ruffle puff sleeve top is perfect for any picnic or bbq with denim shorts or sandals. use code alexisb40.
Graphic Tank + Shorts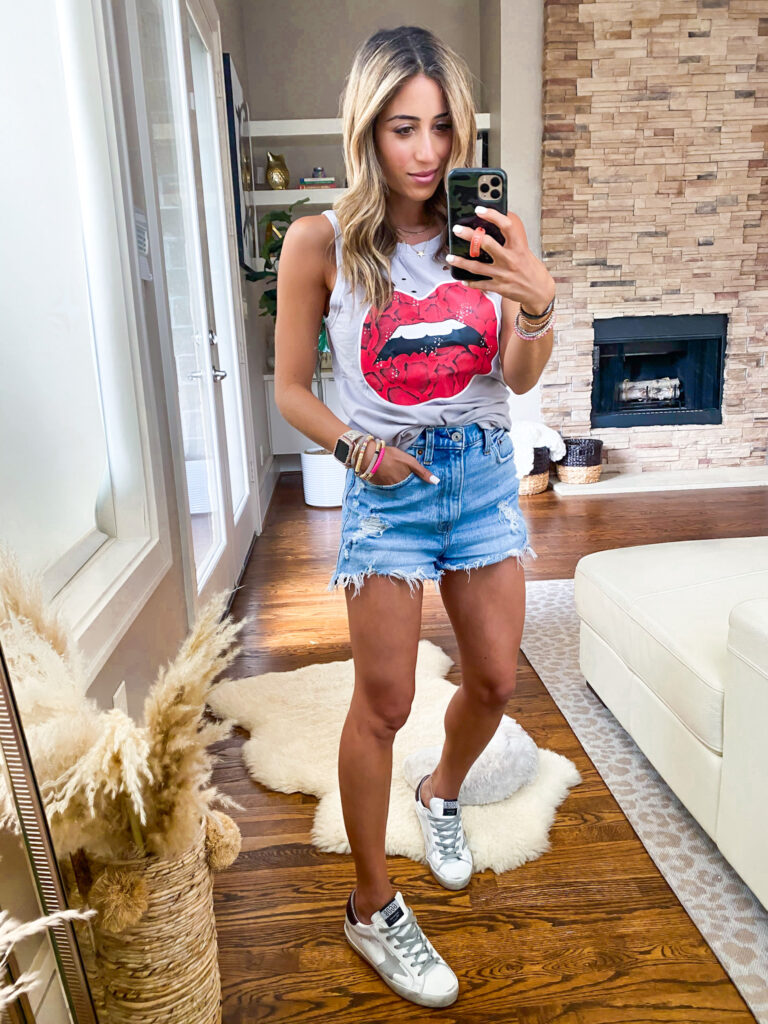 A cute graphic tee is always cute with denim shorts and sneakers.
Blue Ruffle Bikini + Coverup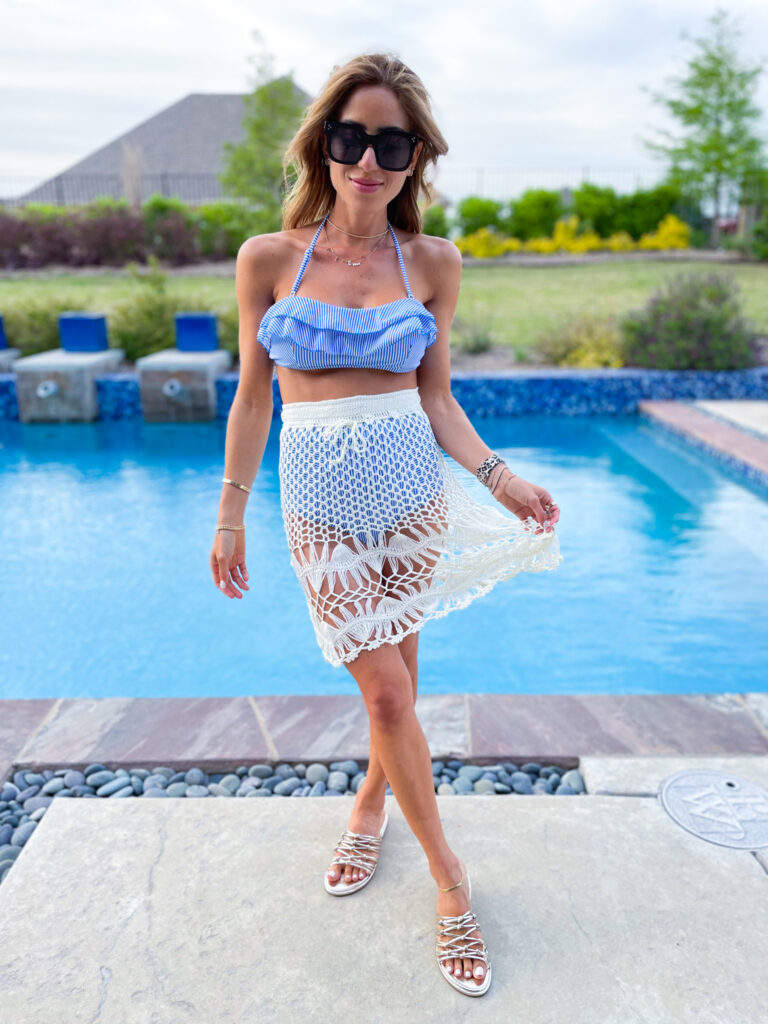 Love this crochet cover up skirt with any swimsuit- use code alexisb40.
White Bodysuit + Shorts
A white bodysuit is always classic and can't go wrong pairing them with some denim shorts and nude sandals.
Red Bikini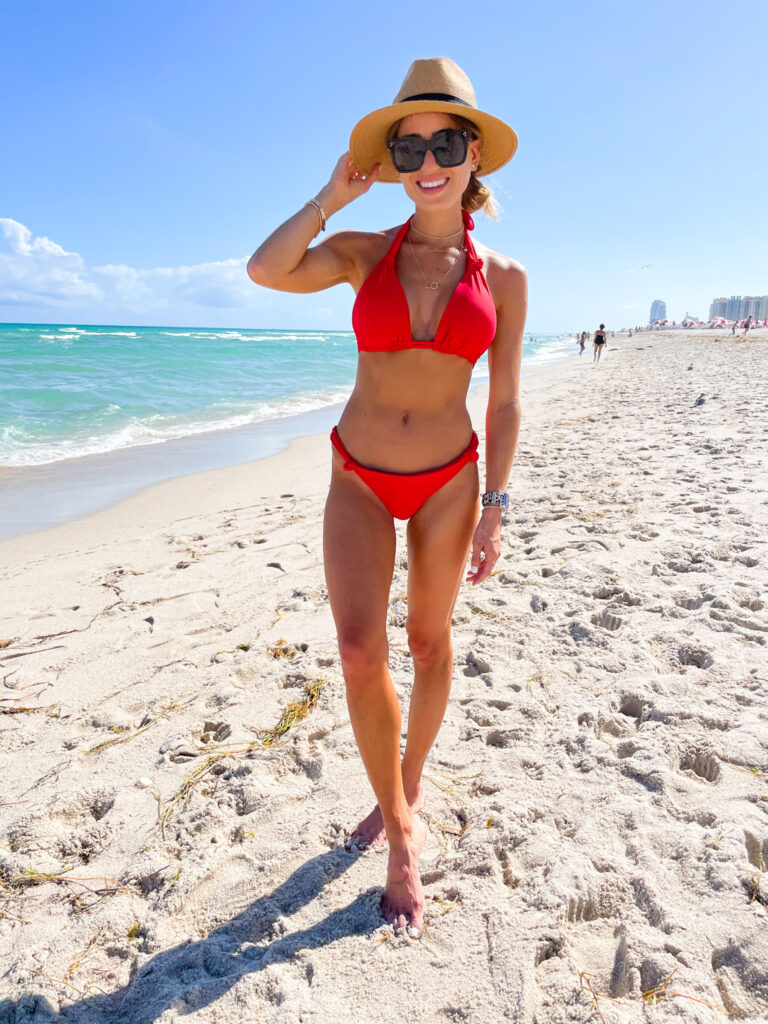 We love pairing a red bikini with this amazon fedora hat for the beach or pool!
More Patriotic Pieces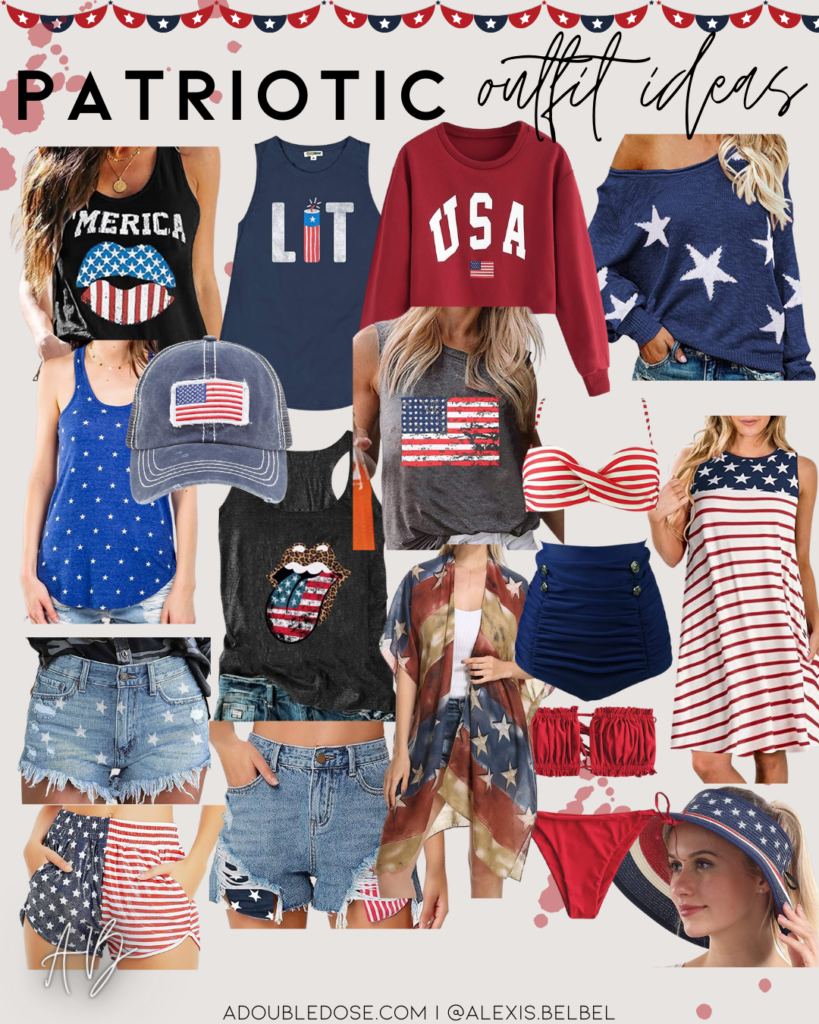 { America Tank | LIT Tank | USA Cropped Sweatshirt | Star Sweater | Star Tank | Flag Cap | Tongue Tank | Flag Tank | Retro Flag Bikini | Flag Dress | Star Denim Shorts | Flag Shorts | Denim Pocket Shorts | Flag Kimono | Red Bikini | Star Visor }