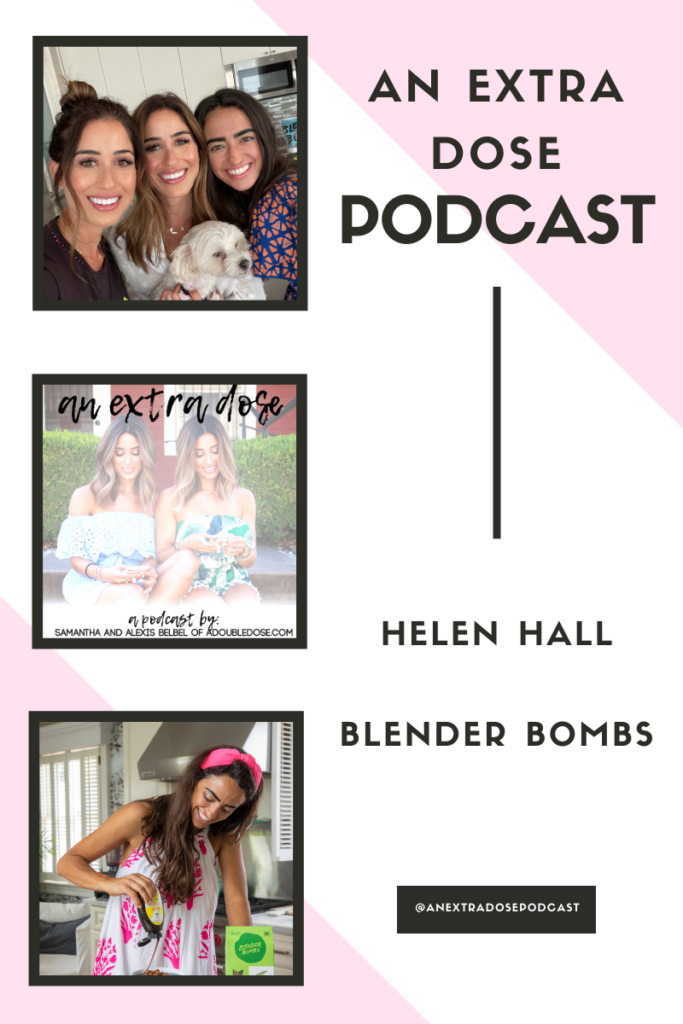 In case you missed our last episode of An Extra Dose, you can listen to that here! 
A little about this episode:
On this episode of An Extra Dose Podcast, we are chatting with Helen Hall, owner and founder of Blender Bombs, Hushup x Hustle, 80×20 Market, and Hustle Smoothie Bar. She is sharing how she got started with her company, what a day in the life looks like, what her favorite smoothies are and more. Helen is also giving entrepreneurial advice, and sharing her biggest business mistake. 
Items mentioned in this episode:

Similar listening:
Why We Eat Fruit For Breakfast  
Podcast: Play in new window
Subscribe: Apple Podcasts | Spotify | RSS