We had the pleasure of traveling to Los Cabos and staying at the beautiful Grand Velas Los Cabos Resort. While we were there, we got to take part in their Wellnessing Getaway that was three full days of all things wellness: skincare, cooking, education on nutrition, fitness classes and yoga, and more!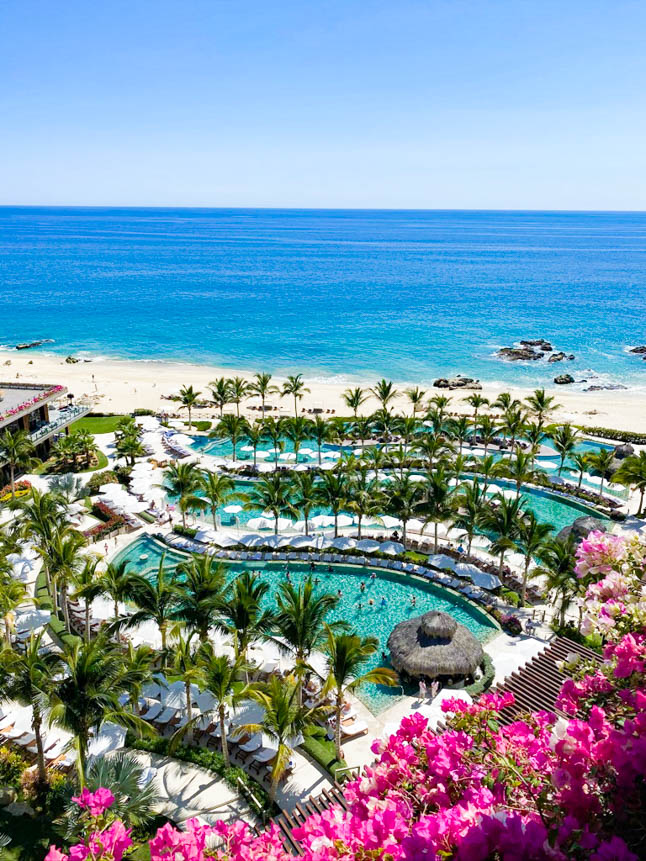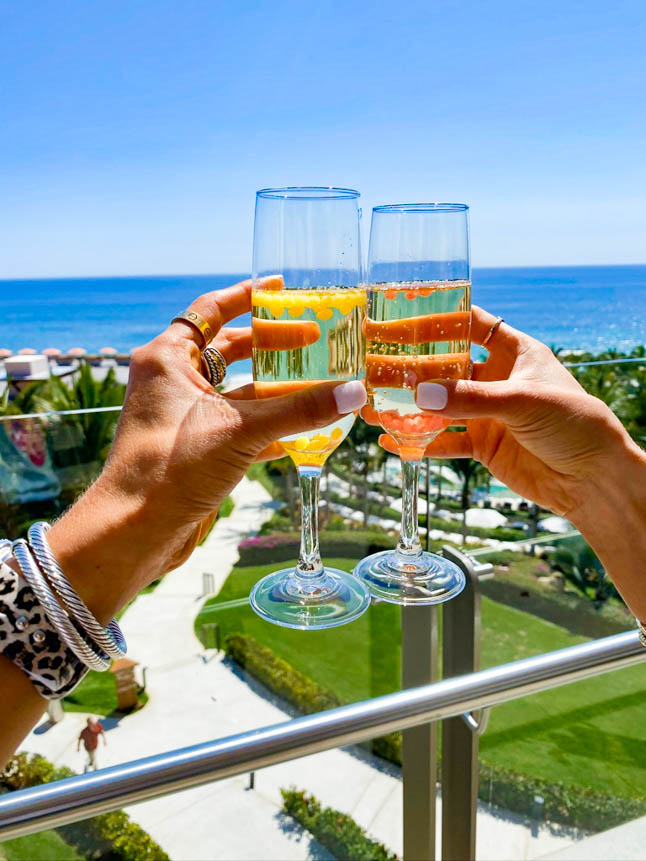 Before we get into the retreat, we wanted to share a little more about the property first. We have stayed at some of Grand Velas' other properties: Riviera Nayarit and Riviera Maya, both stunning. The Los Cabos property, where we were most recently staying, is the newest of all of their properties.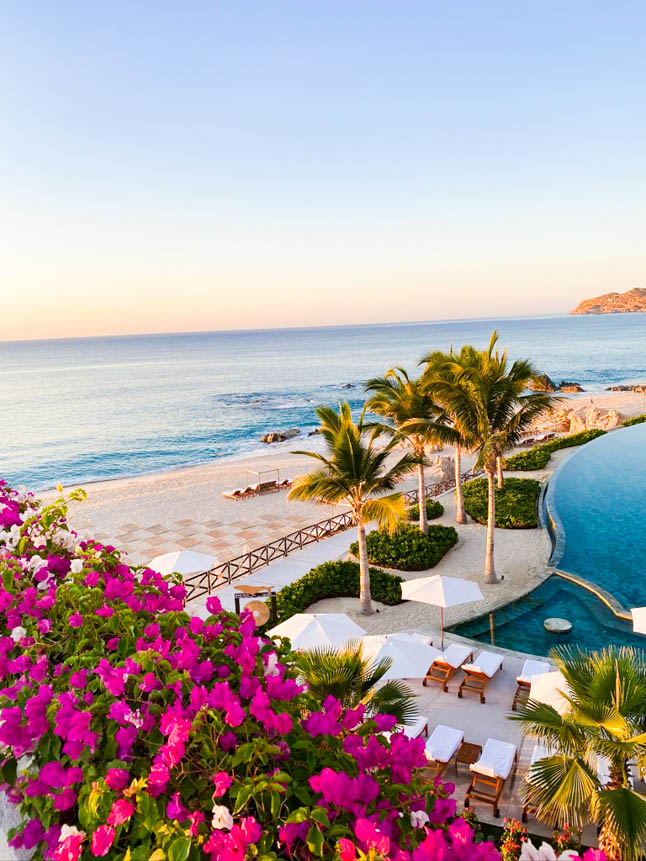 THE PROPERTY:
Grand Velas Los Cabos is a AAA Five Diamond, all-inclusive resort. It has tons of amenities and incredible views of the beautiful ocean. It has 307 ocean view suites (yes, all suites are oceanfront, which is not common!), and the rooms are all over 1,180 square feet with their own private terraces. These rooms are super luxurious and spacious!
LOCATION: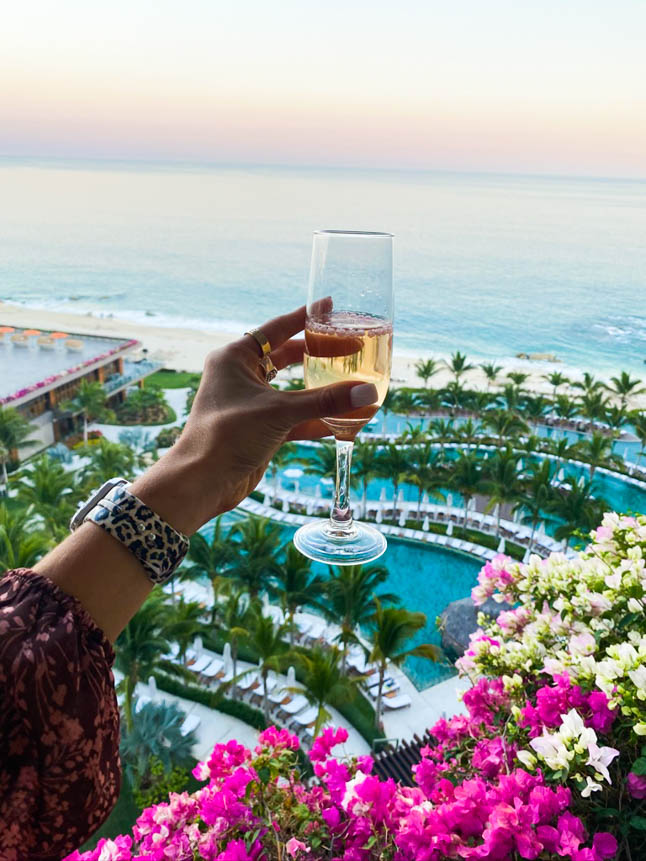 This resort is located about 30 minutes from the Cabo airport, and is between Cabo San Lucas and San Jose del Cabo.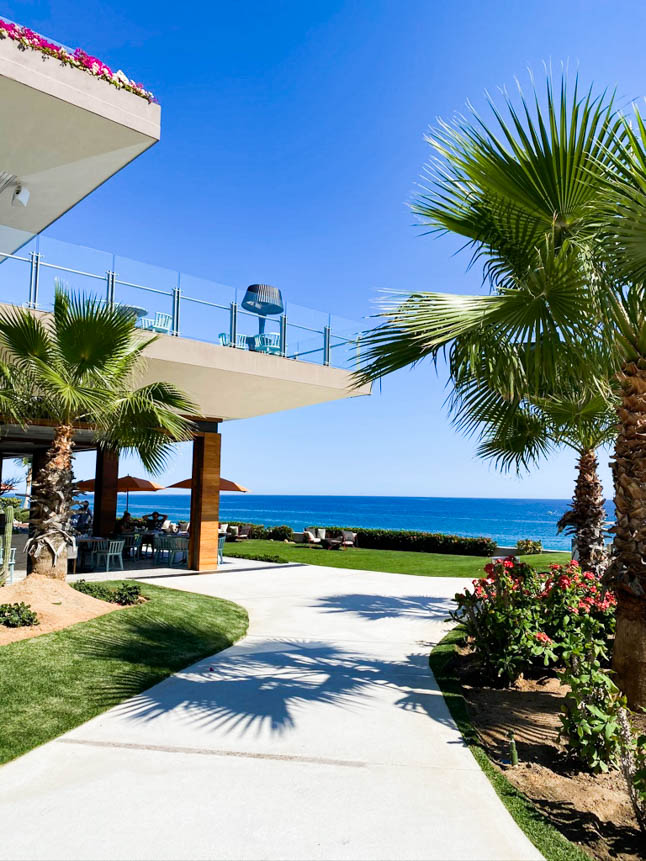 THE ROOMS: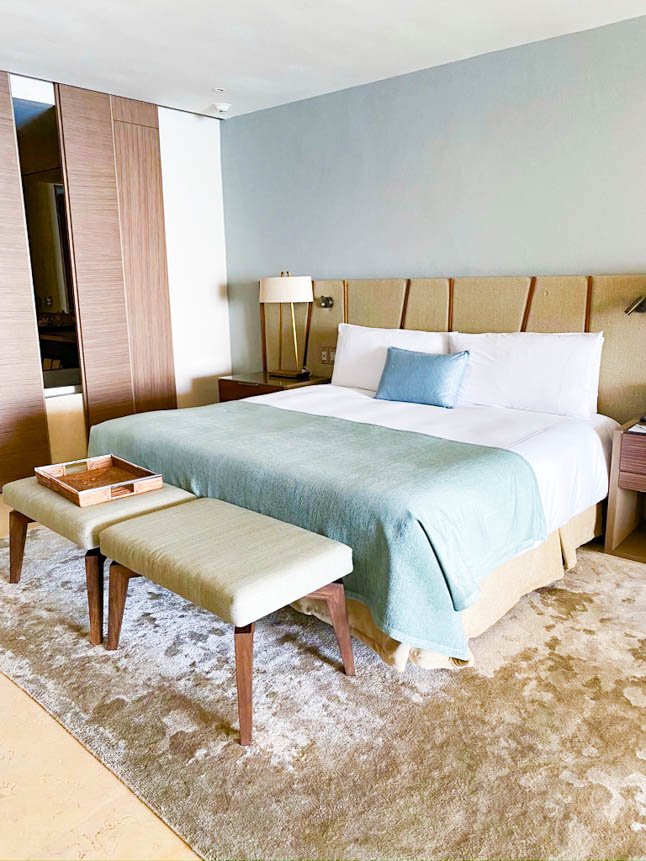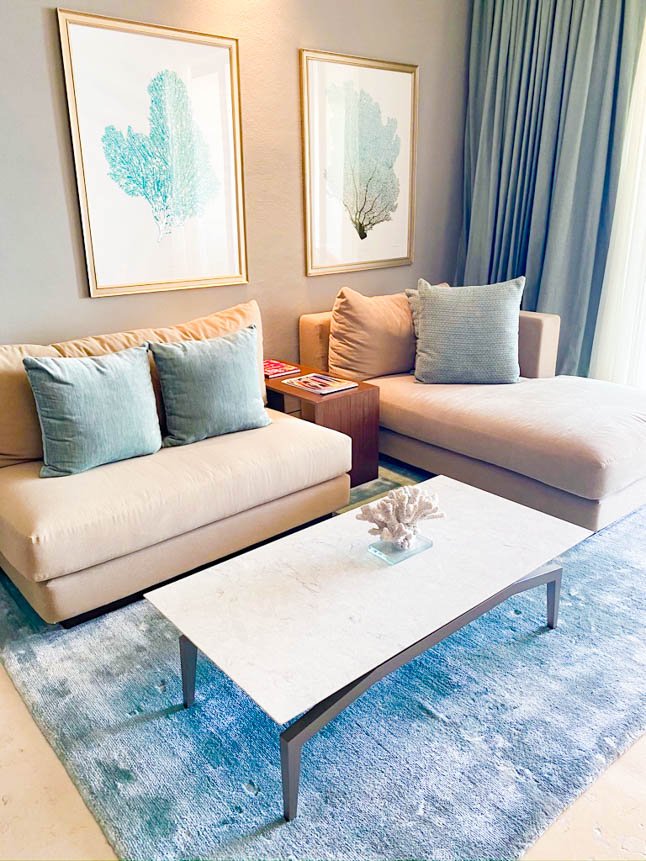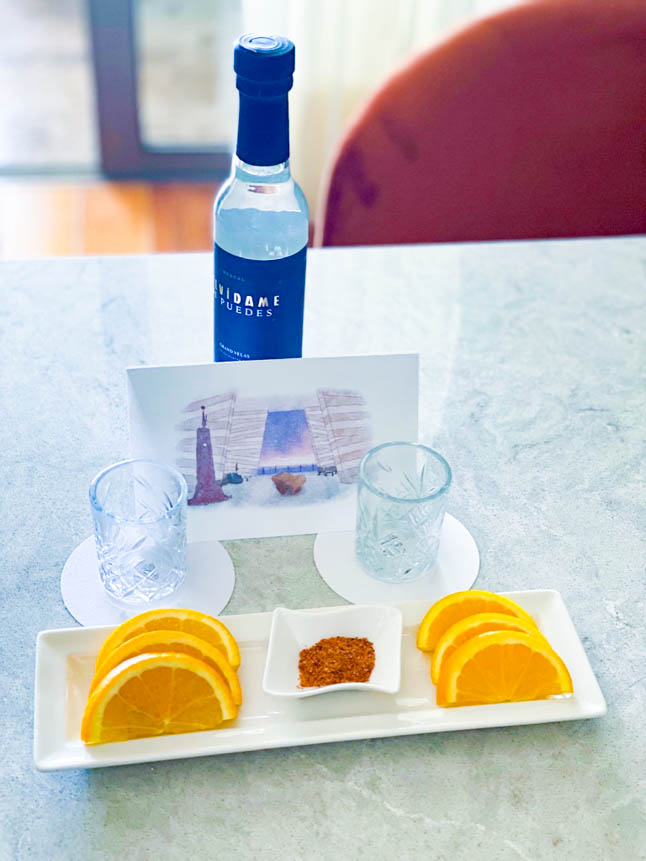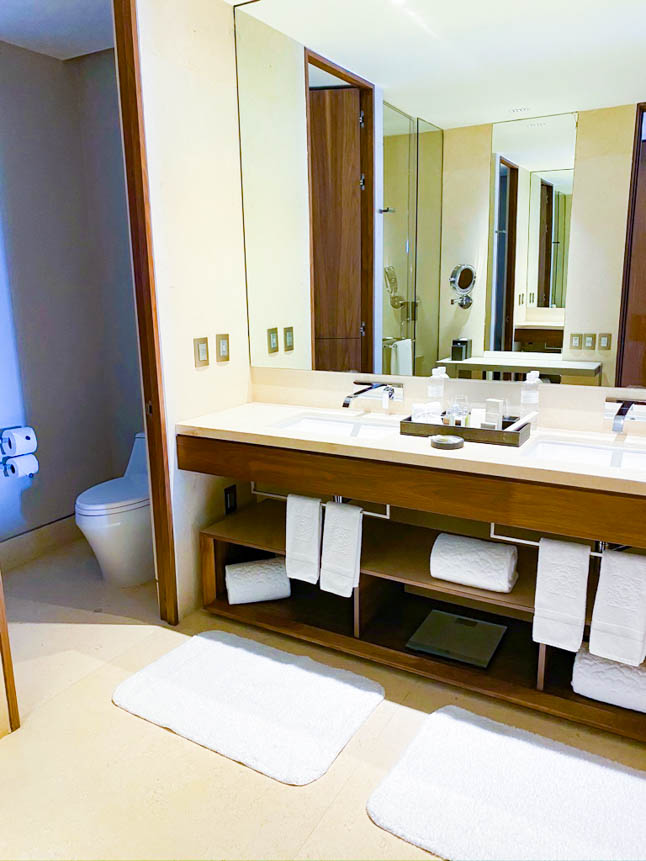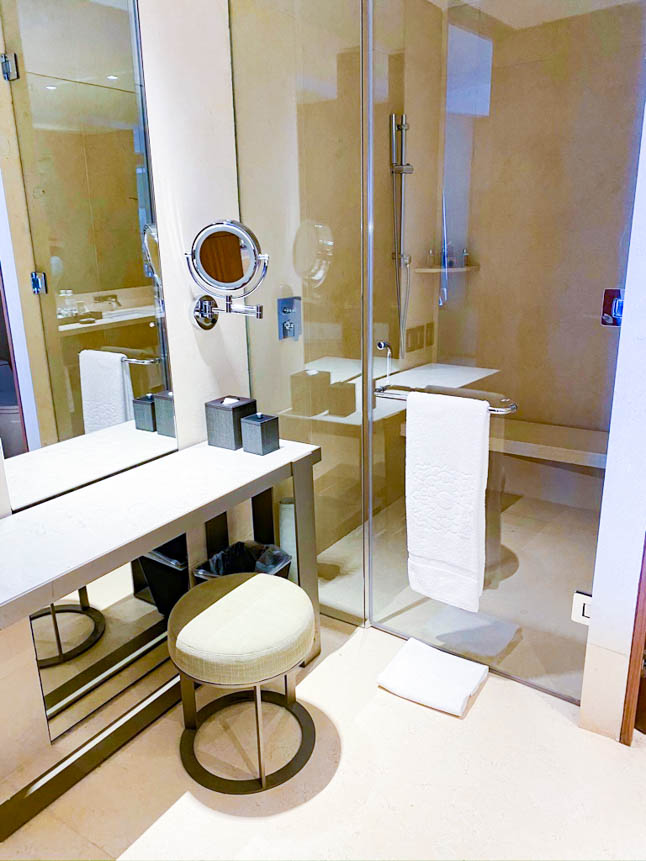 They offer a few different types of suites, and all are gorgeous.
-Ambassador Suites: these are the suites we stayed in, and 80% off the suites can be made into connecting rooms, so it is perfect for families traveling together.
-Grand Class Suites: these suites are adults only and have a plunge pool on the terrace. They also come with a water ceremony in their incredible spa, which we highly recommend experiencing!
-Governor's Suites: these suites are absolutely gorgeous. They have 2 full bedrooms and bathrooms, so it is great for 2 adults and 2 kids. There are only eight of these suites in the entire resort so they are great for larger families.
-Wellness Suites: we are all about wellness, so these were right up our alley! They come with some amazing amenities like two full bathrooms, a shower with vitamin C, a daily personal training session, a 50-minute massage every three days, and healthy snacks in the minibar.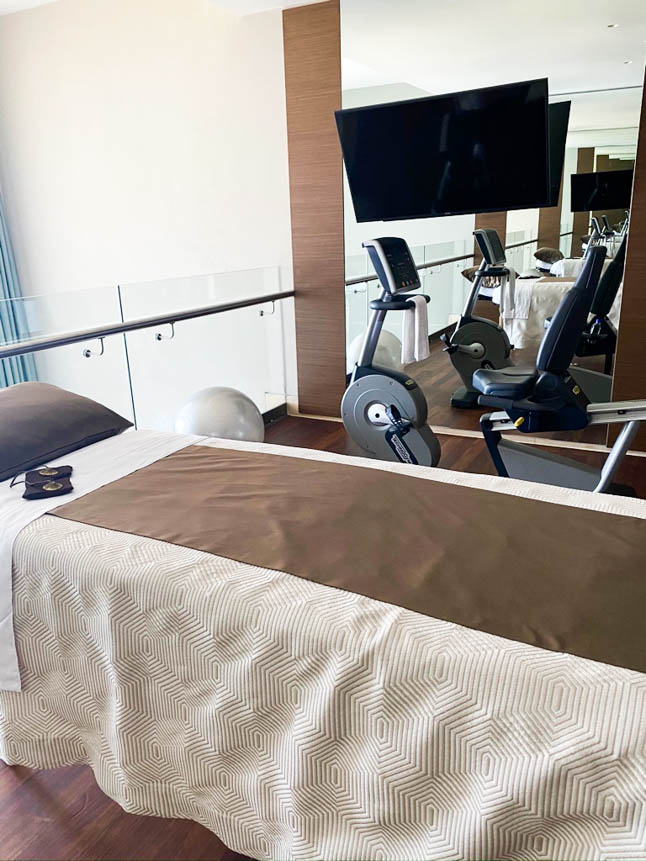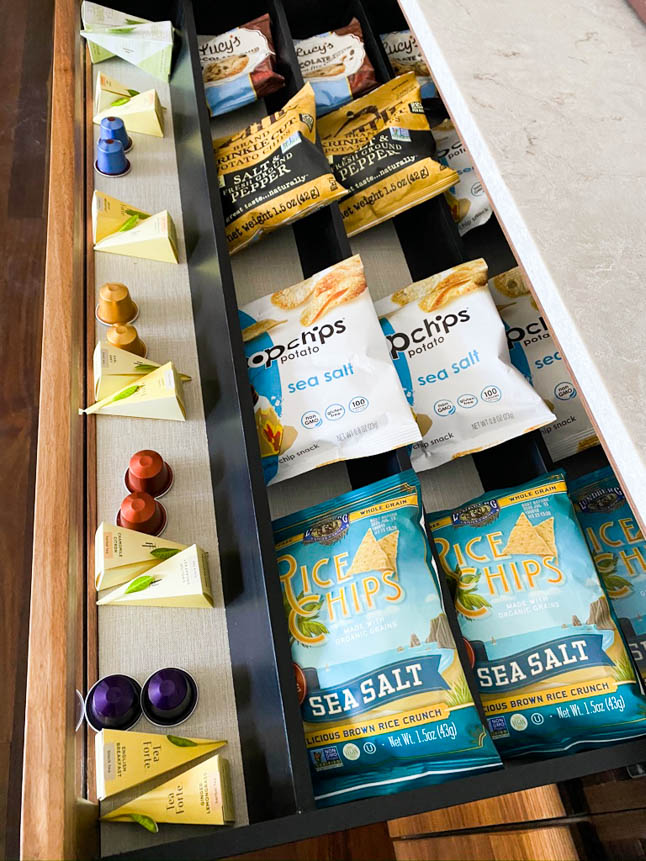 FITNESS STUDIO AND SPA:
We absolutely loved the fitness center because they have a huge space with lots of light and equipment. Everything from dumbbells to barbells, cardio equipment, smith machine, bosu balls, and more! They also offer fitness classes.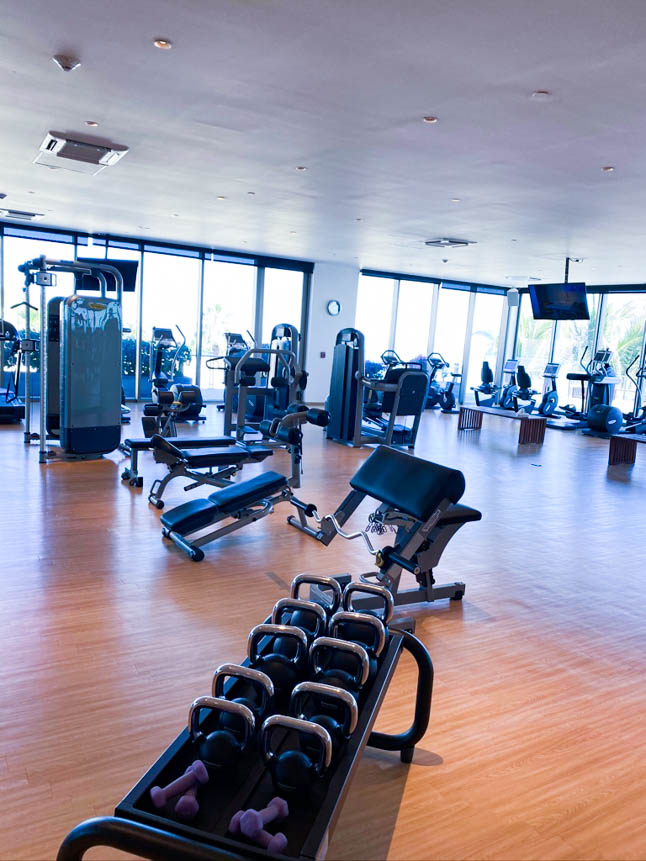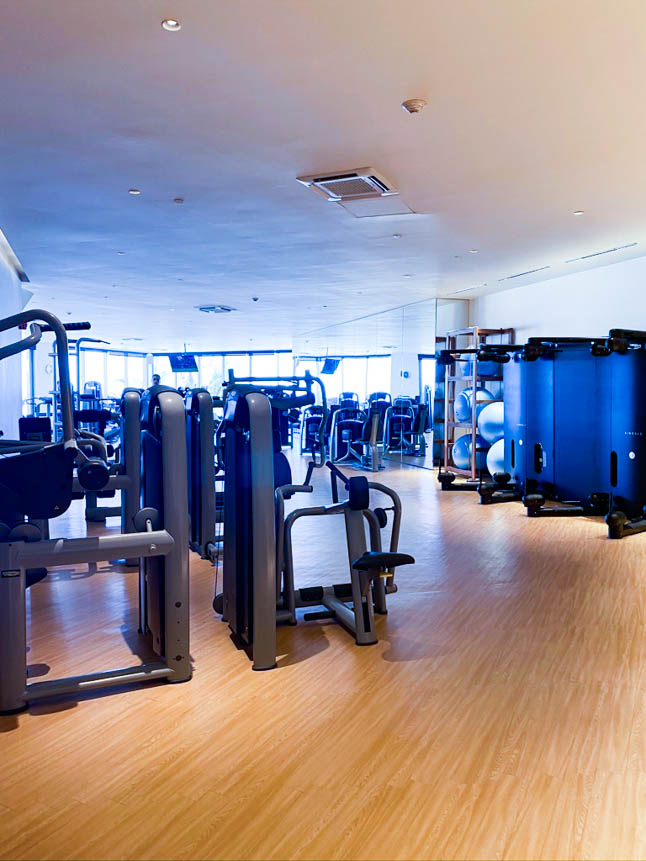 Their Spa, Se Spa, is incredible and has a hydrotherapy facility, a hair salon to get your hair and nails done, and they also offer some skincare classes.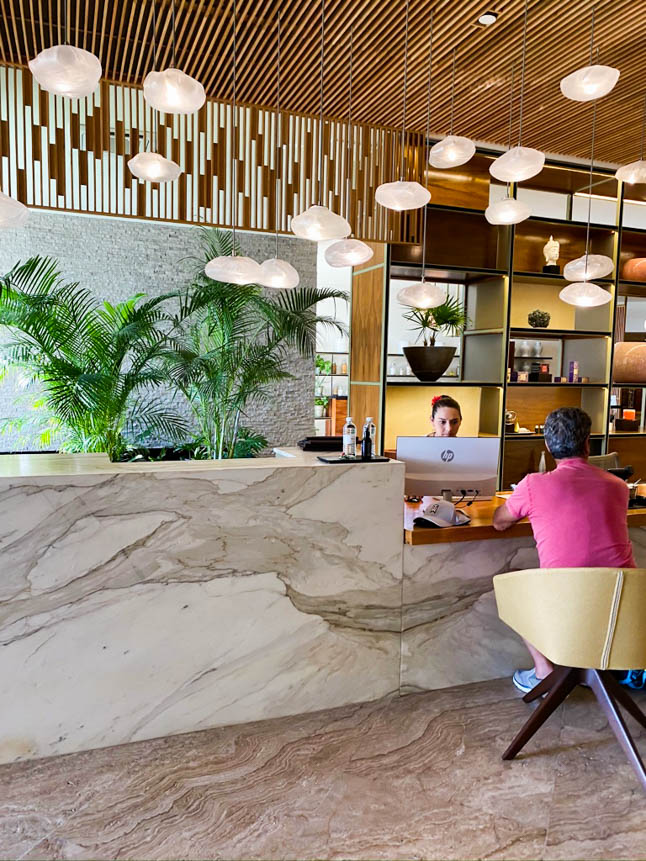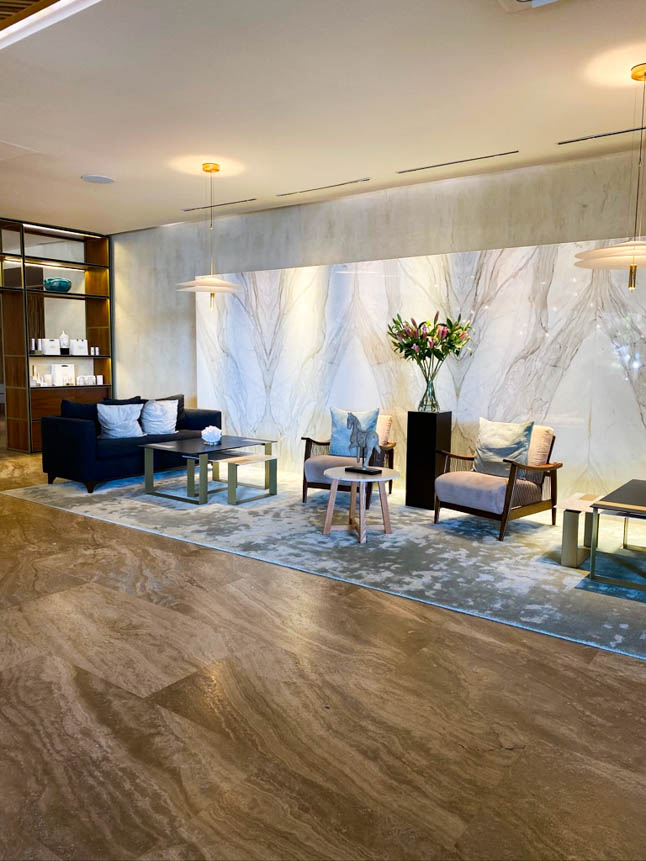 POOL/BEACH: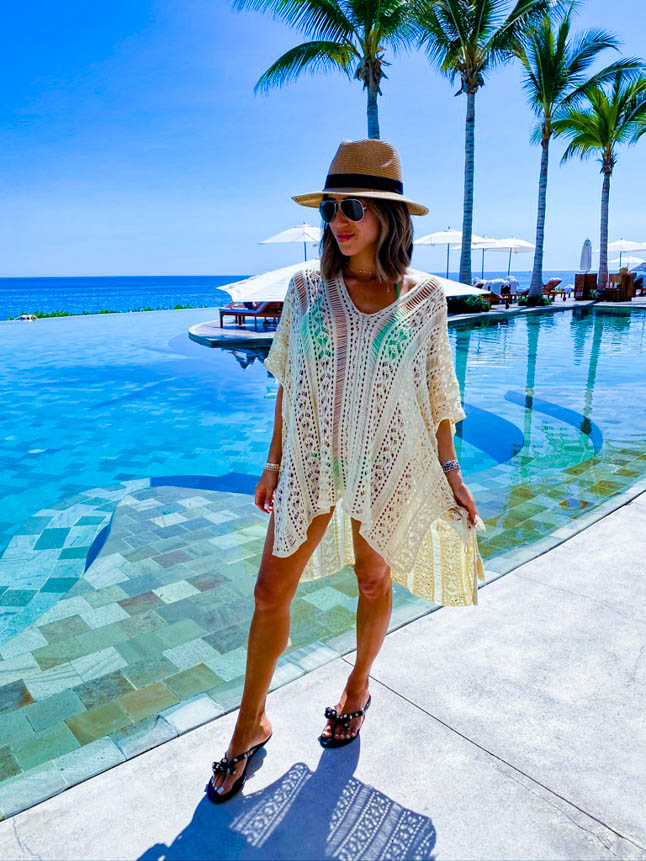 They have three pools at the resort, one is the Serenity Pool for adults only. This pool is very calm and quiet, and they don't play any music. The other two pools are for families and have jacuzzis as well.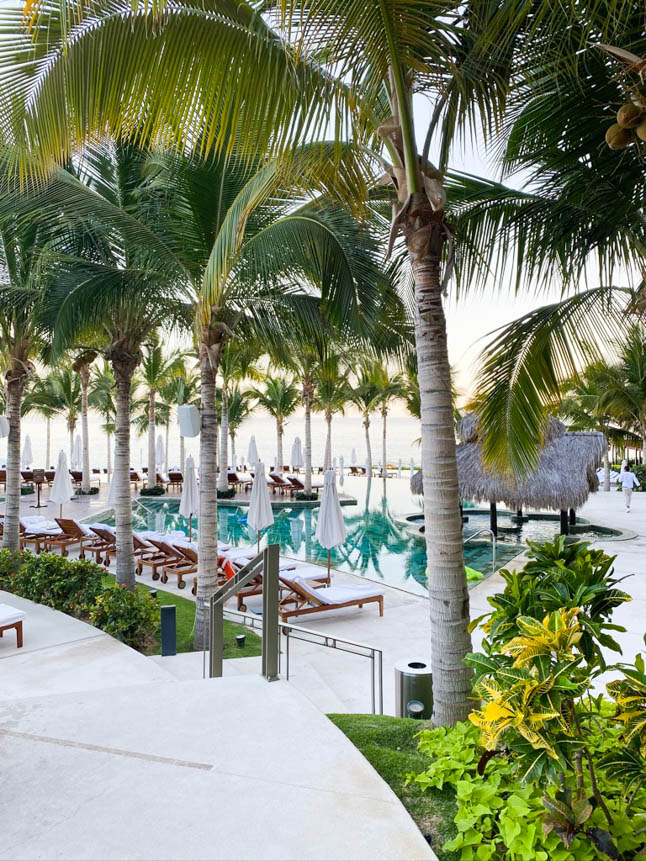 All pools overlook the ocean, and have waiters coming by all of the time to bring you food or drinks. We were really surprised at how quiet the adults only pool was, despite being so close to the other "louder" pools.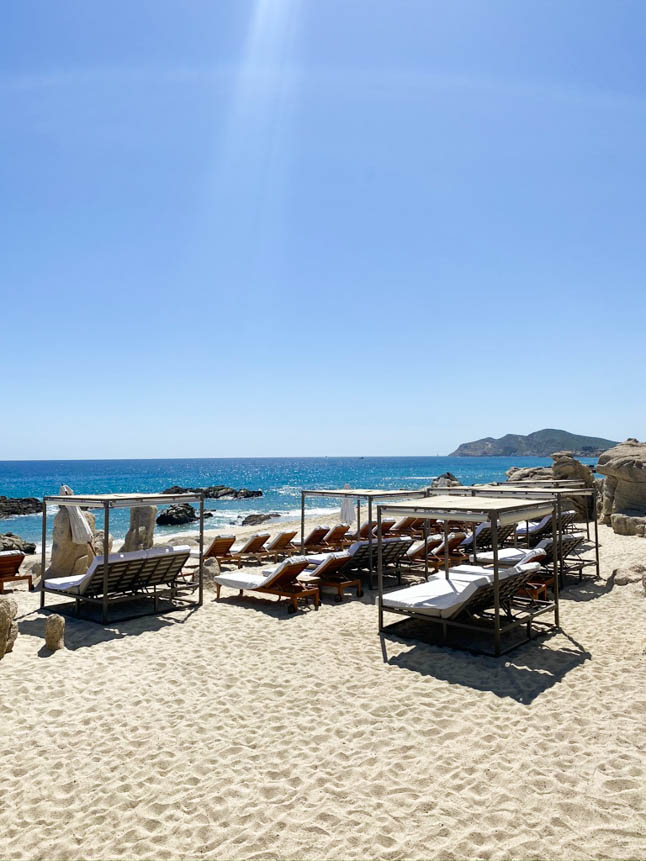 They also offer fun activities by the pool like yoga and pilates, and games like pin png and jenga. They always have a calendar of events taking place like salsa lessons and water aerobics.
DINING/BARS: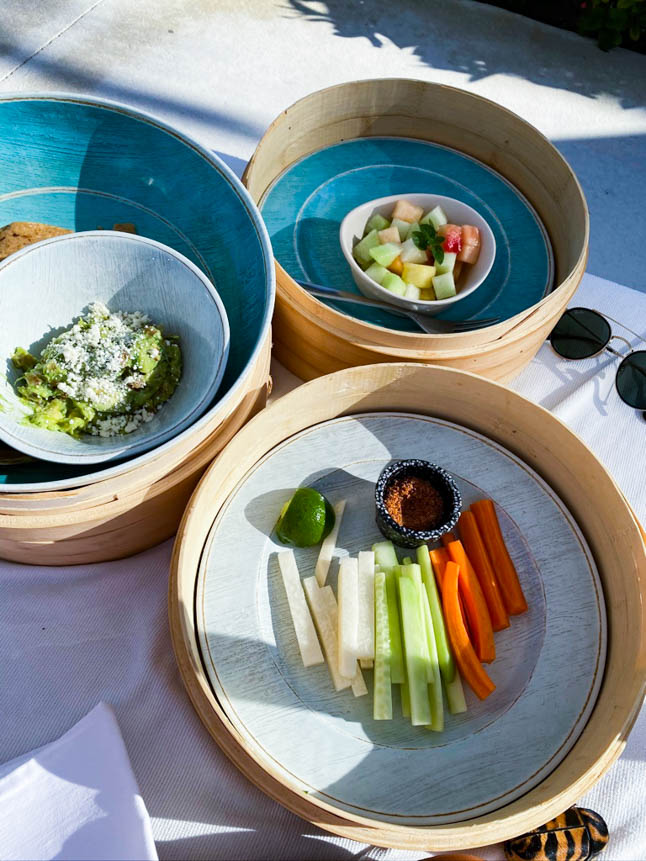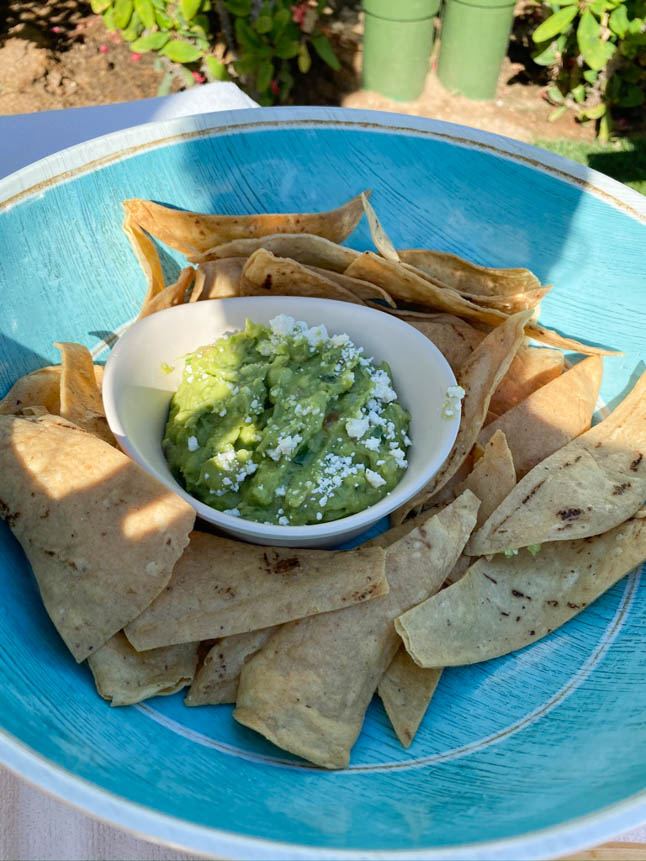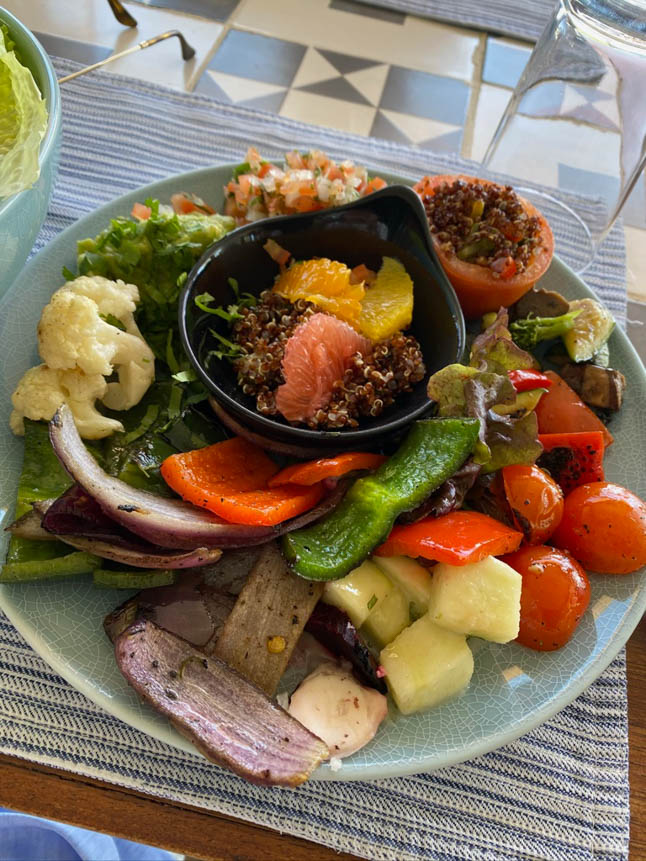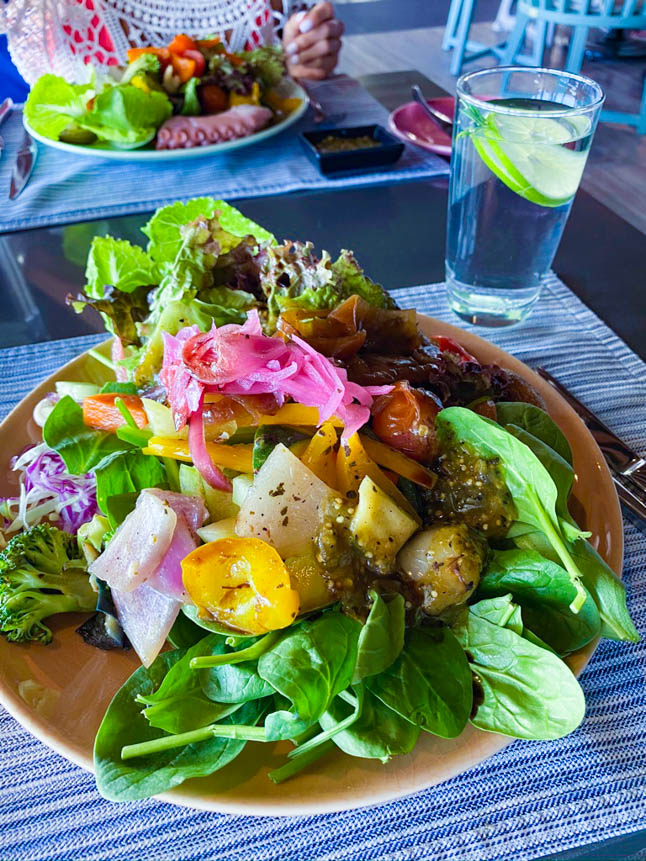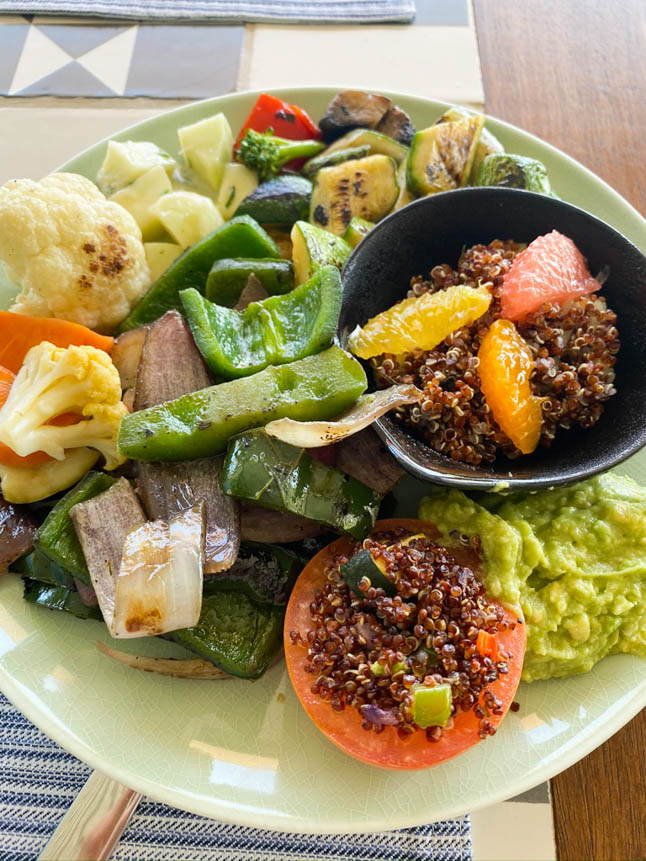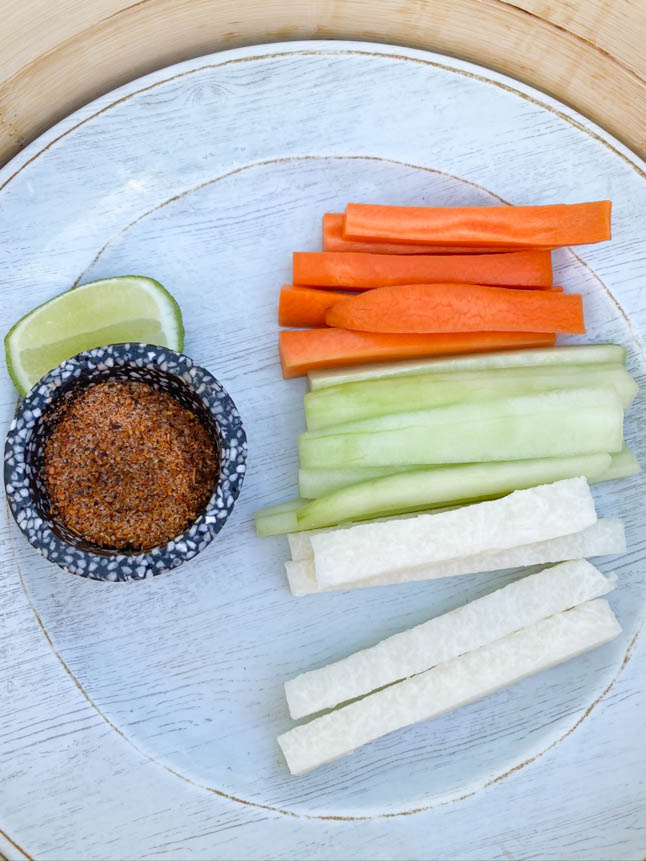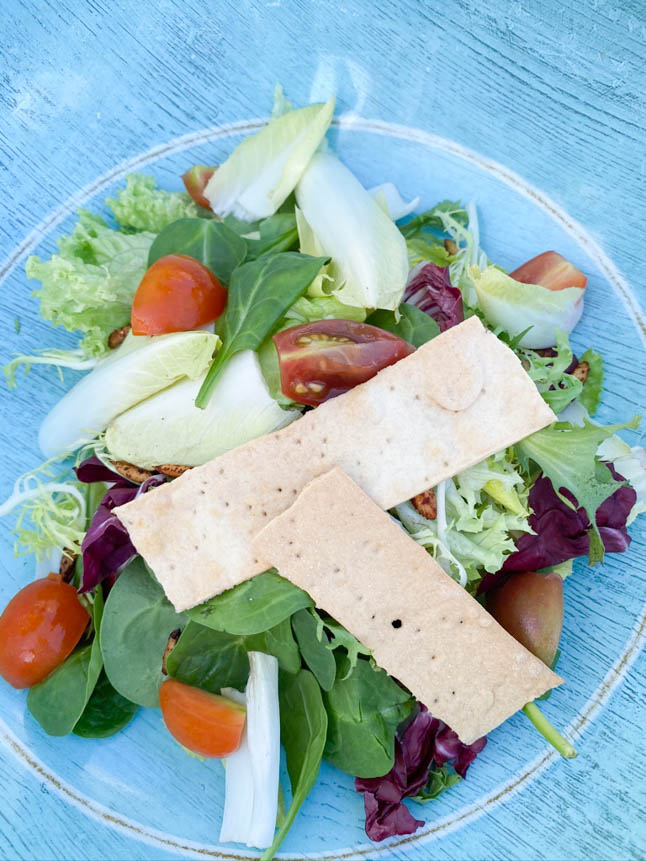 We have to say that the food here is ON POINT. They have five a la carte restaurants on the property, and a breakfast and lunch buffet. All are gourmet and incredible.
Frida: gourmet Mexican cuisine
Piaf: traditional French cuisine
Lucca: Italian/Mediterranean cuisine, also offers 2500 wines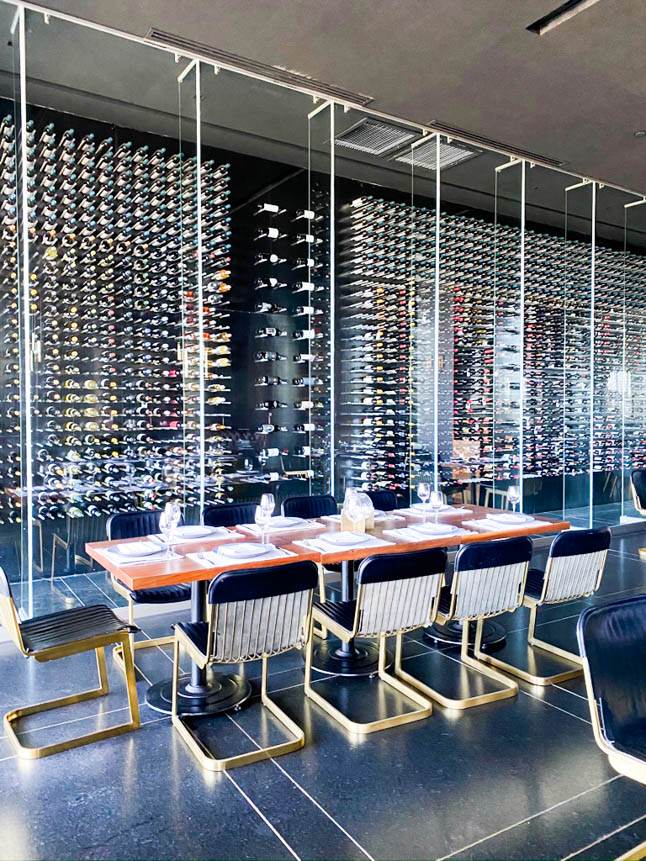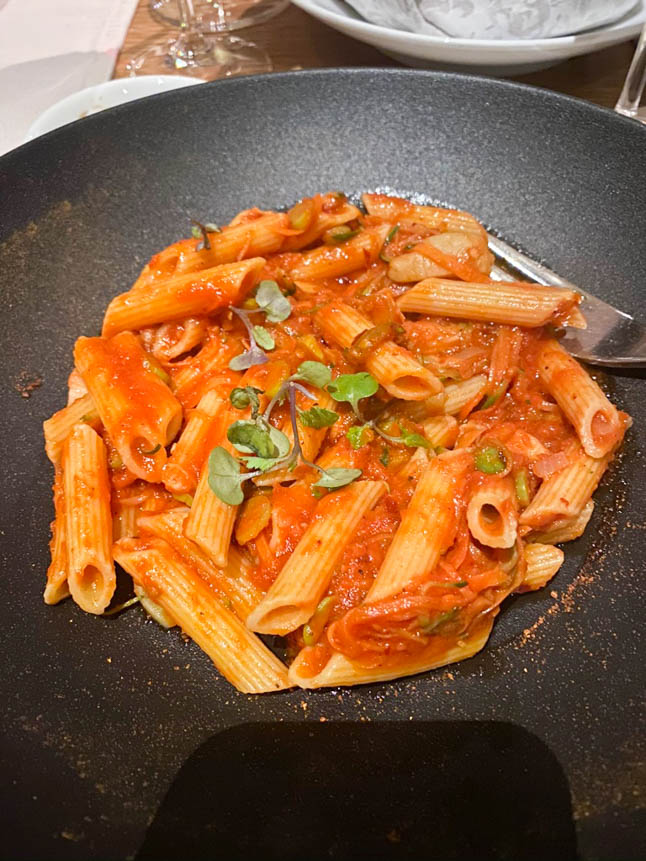 Cocina de Autor: this restaurant is home to a two-star Michelin chef and is a creative and evolutionary cuisine. They offer 8-10 courses with a wine pairing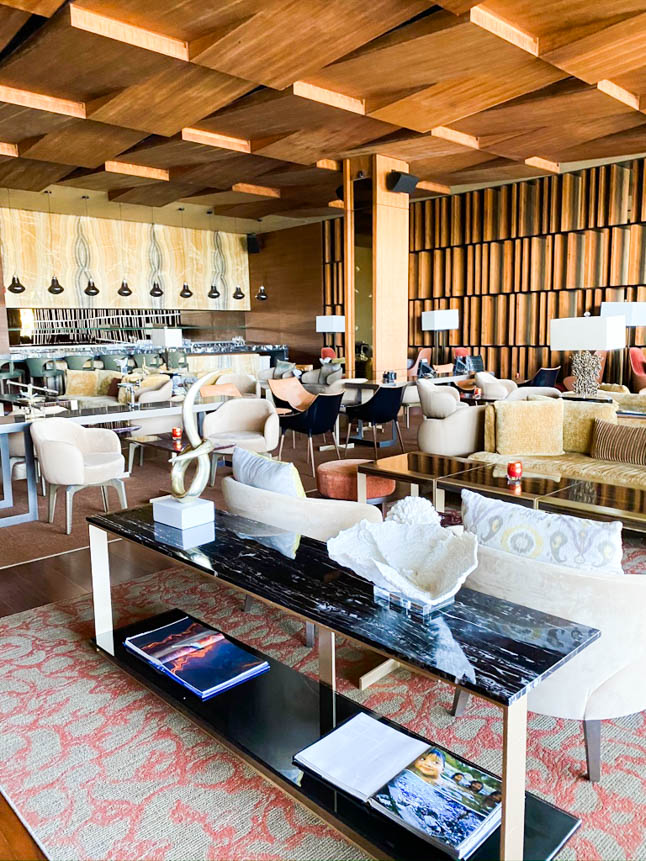 Cabrilla: ceviche and seafood restaurant
Velas10: fine seafood and steaks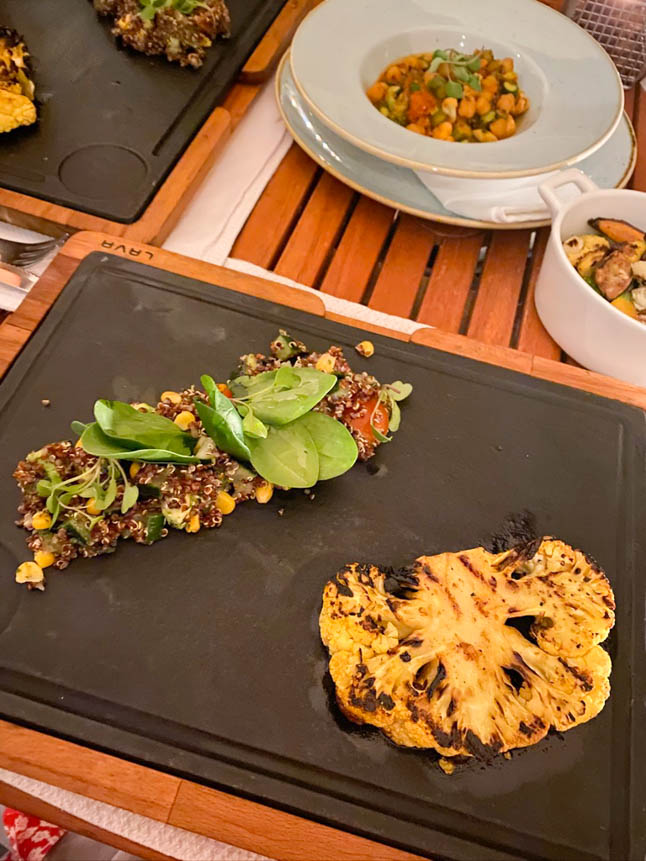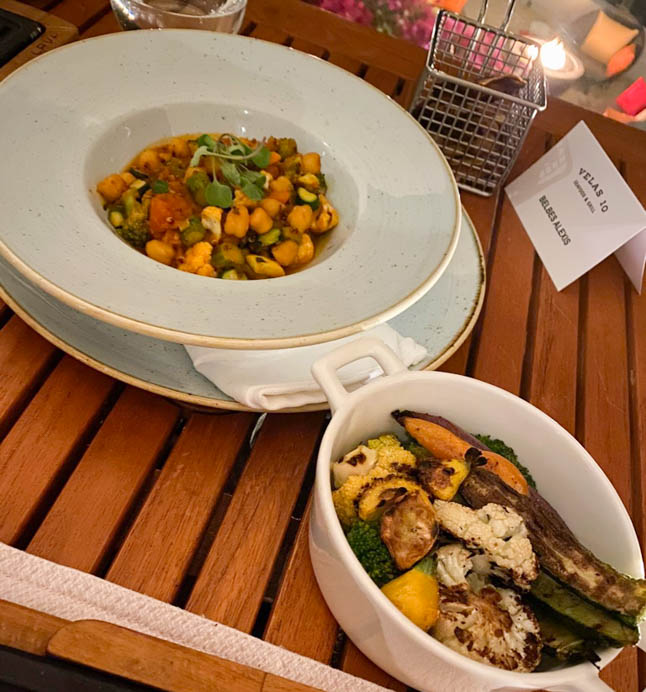 Azul: incredible breakfast and lunch buffet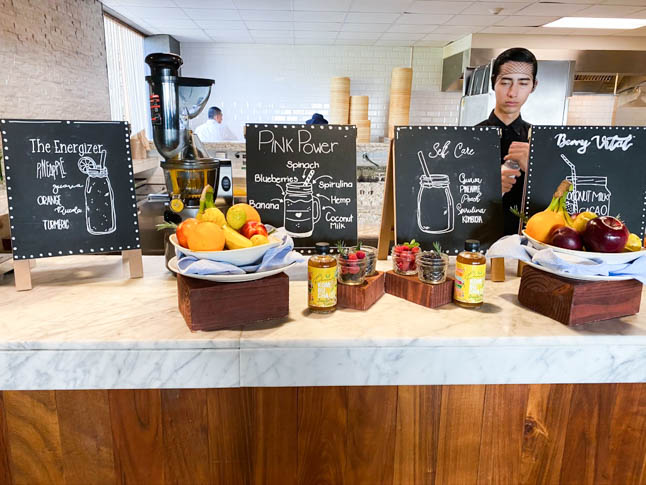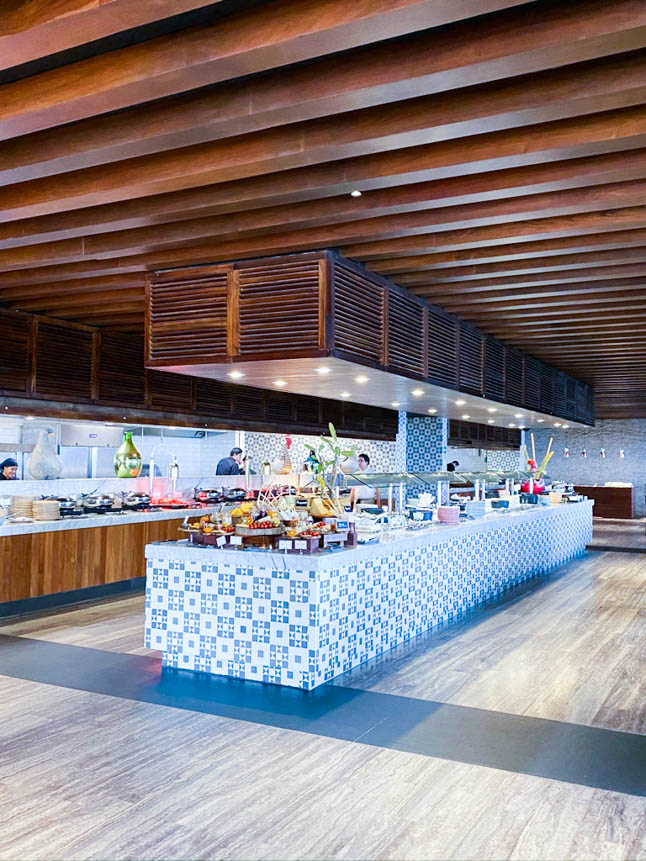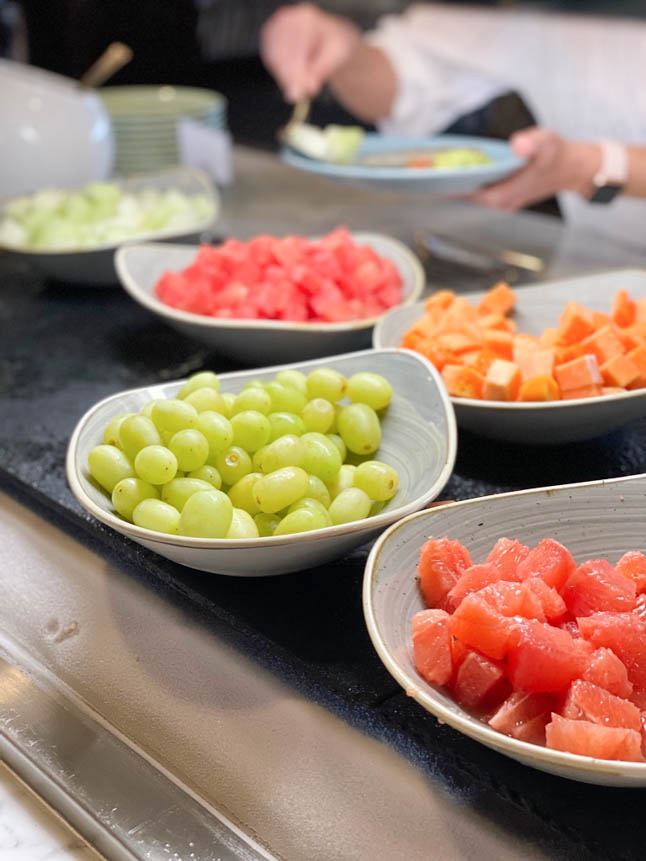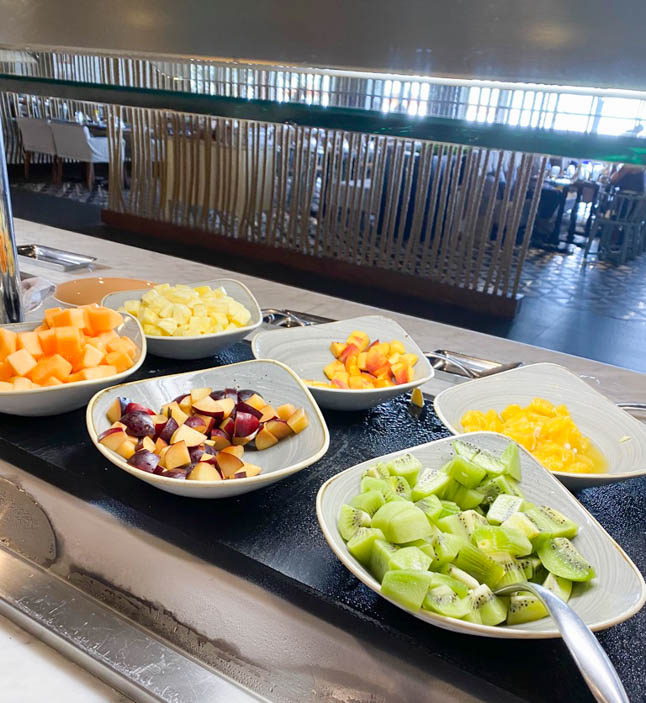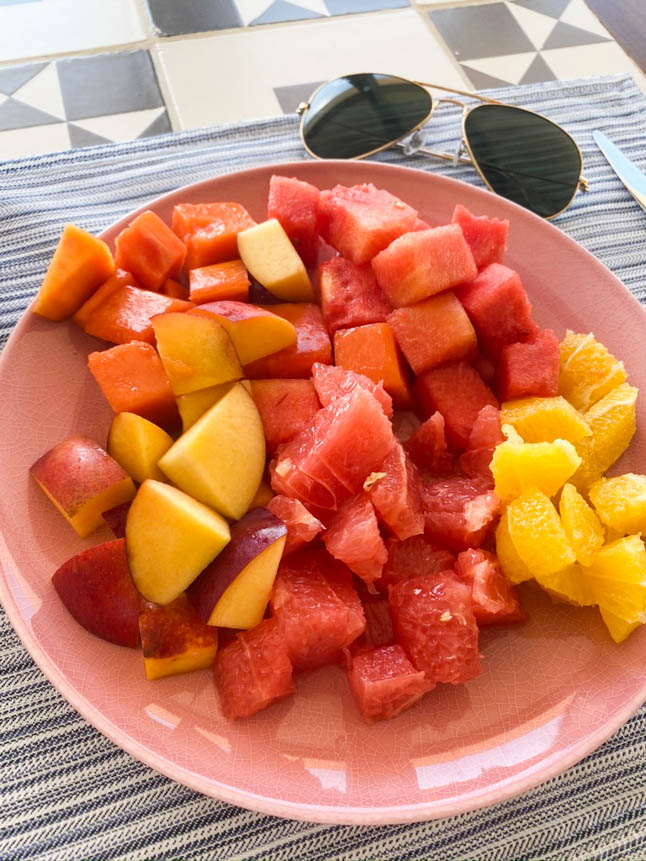 Amat Cafe: coffee and pastries
In Room Dining: available 24 hours
They also have three bars on the property:
Sky Sports Bar, Koi Bar, and Miramar Bar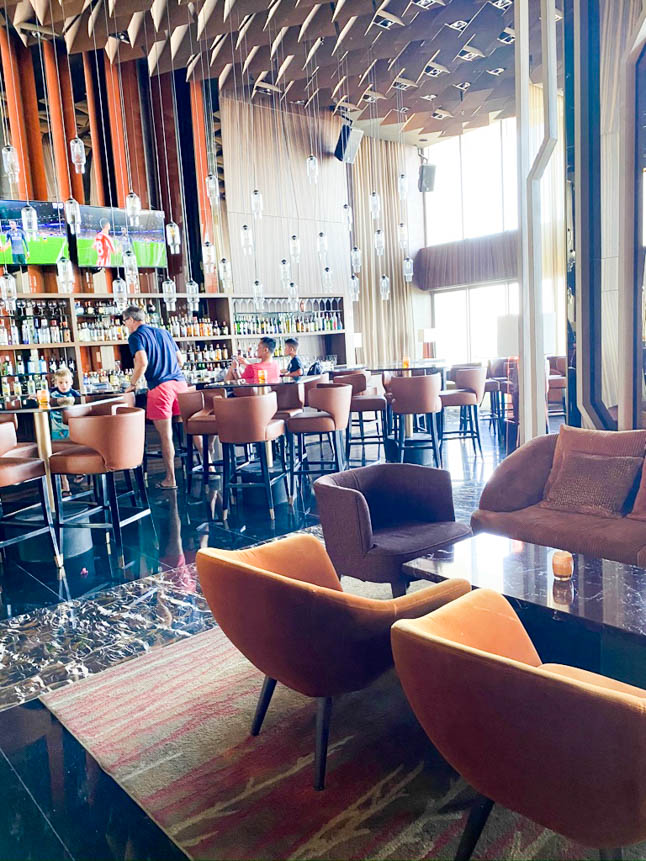 KIDS: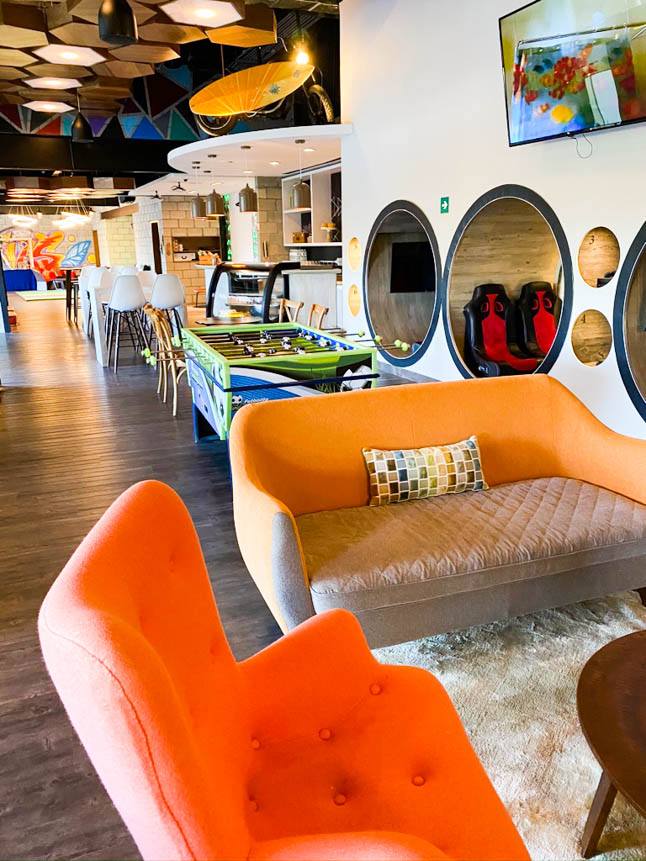 They are SO accommodating at this resort for families. They have a club for kids and for teens, and both are open until 11PM, so the parents can go to dinner, without worrying. They also have strollers and cribs available for parents to use while they are staying on the property.
WELLNESS GETAWAY:
This part of the trip was absolutely amazing. It was our dream retreat! They offer these wellness retreats once a year at some of their properties, and they are definitely worth attending. If you book a stay during the time of the wellness retreat, you can participate in all of the activities, which is super fun.
Some of the fun actives we got to do during ours were:
-Opening Ceremony with Tonatiuh Garcia: cleansing ritual with sage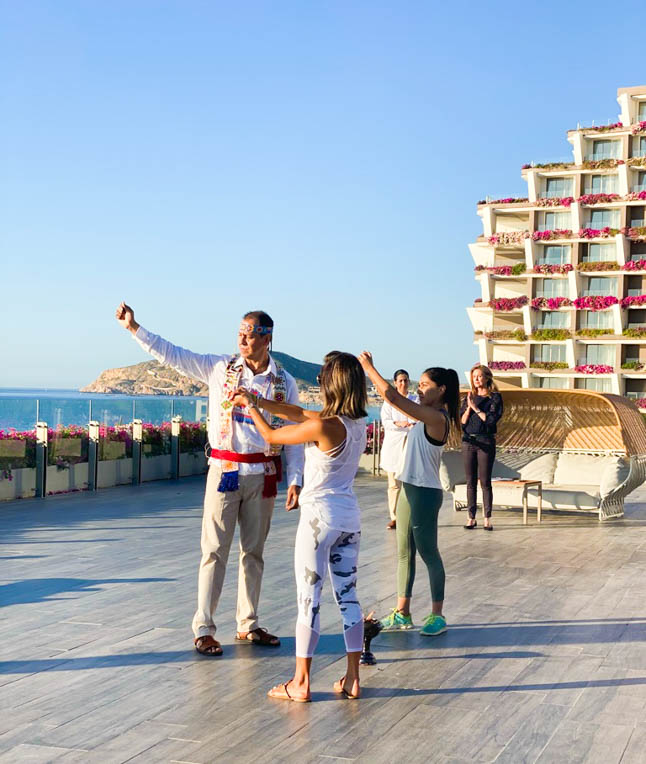 -GOOD SWEAT program with Racheal DeVaux (who we have ben friends with for years!) : HIIT workout on the beach that had everyone breaking a sweat!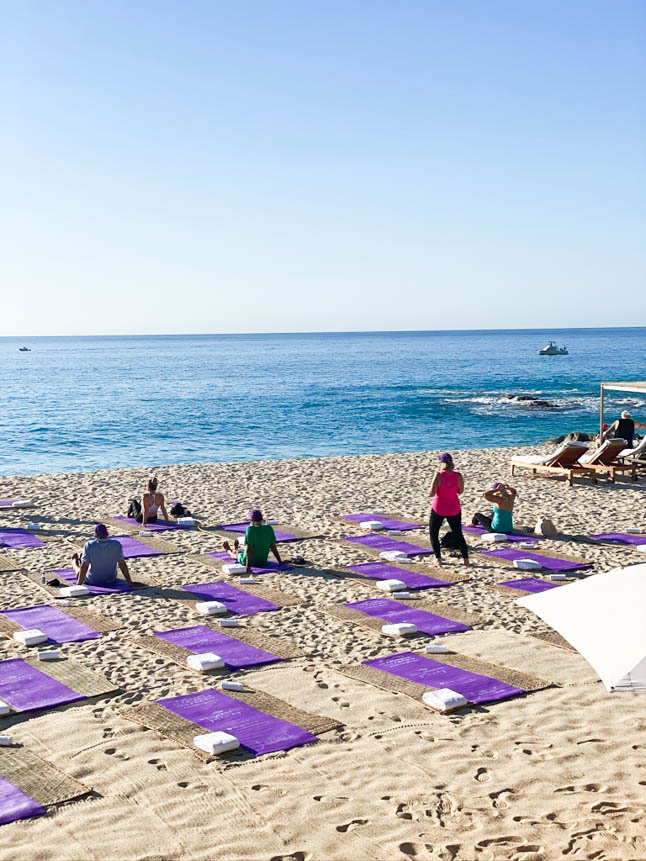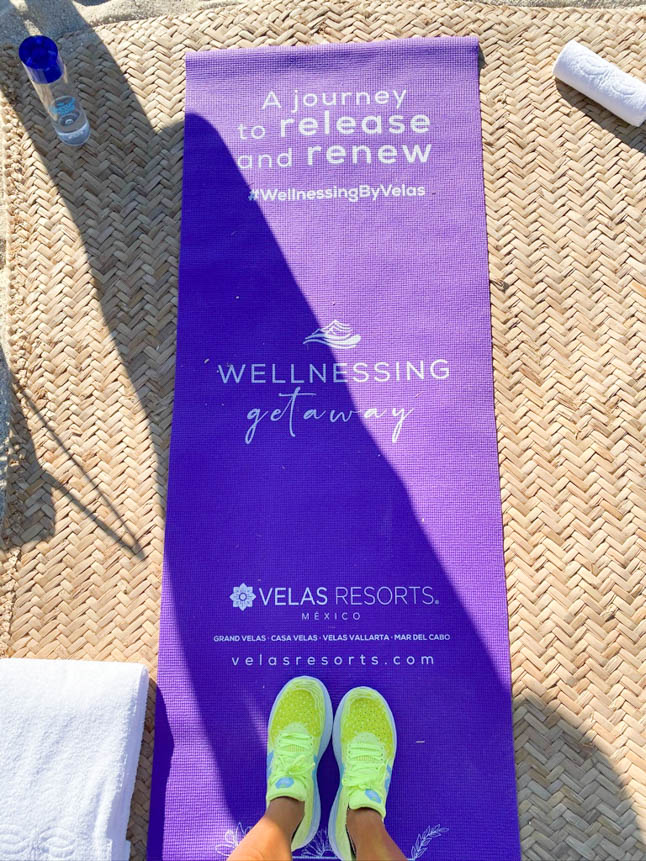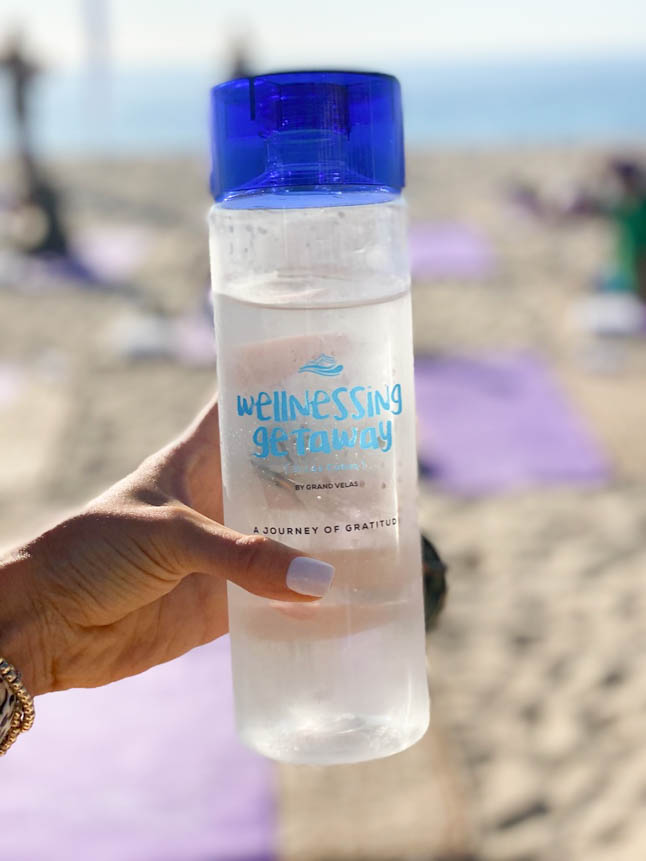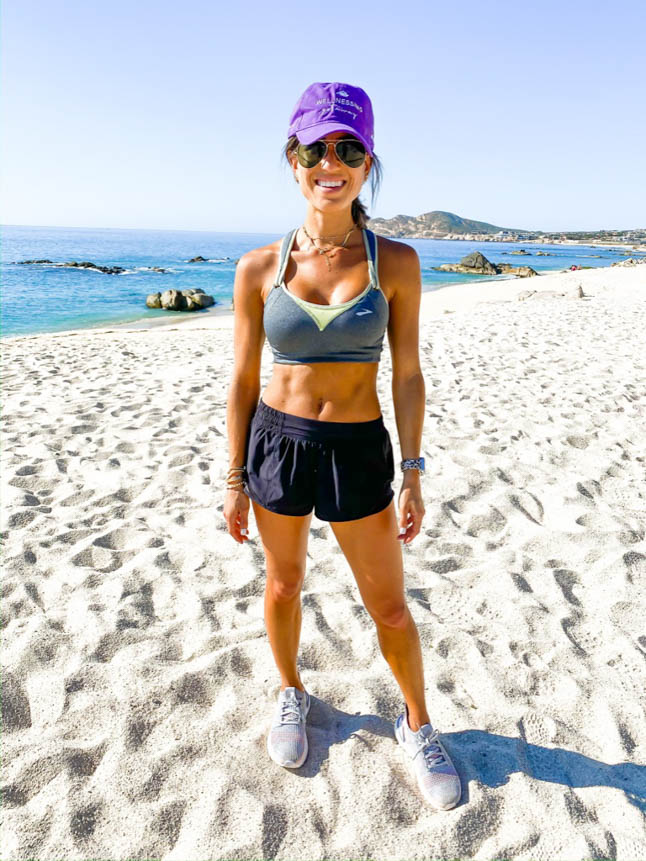 -Skincare Workshop with Adriana Azuara: we learned about practical skincare routines and tips and tricks to properly wash your face. We used ingredients like Blue Agave, and other natural ingredients.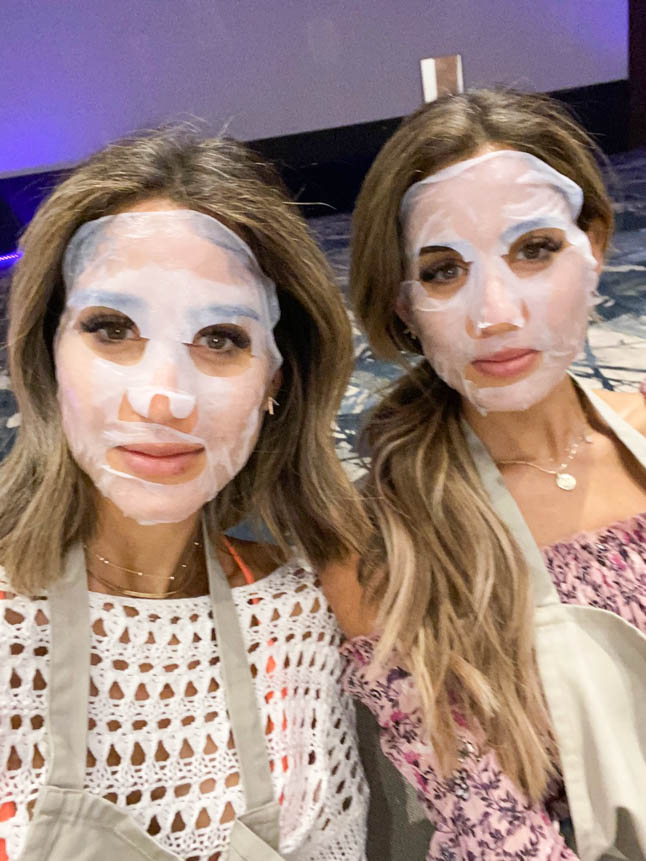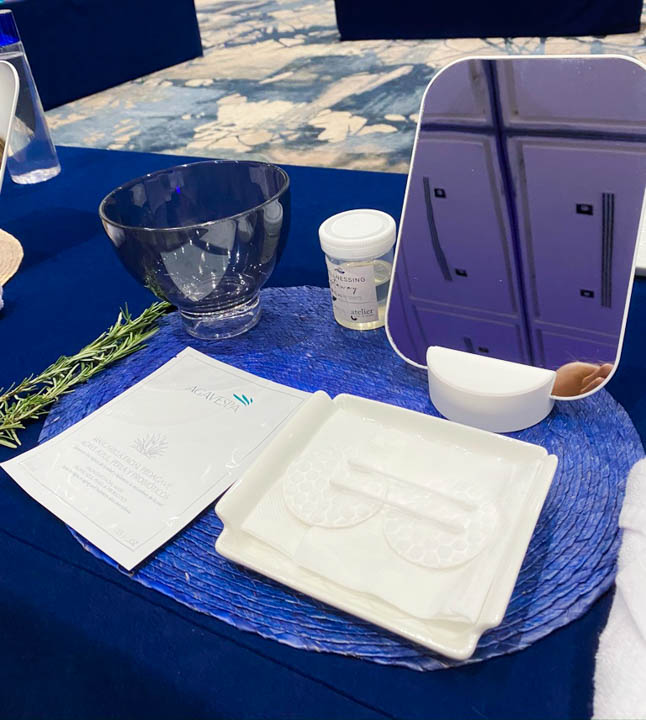 -Glow Yoga with Danica Johnson: this was super fun! We had our bodies painted in fun, neon paint and then went through a flow yoga in the dark, so all of our arms and legs were flowing and glowing!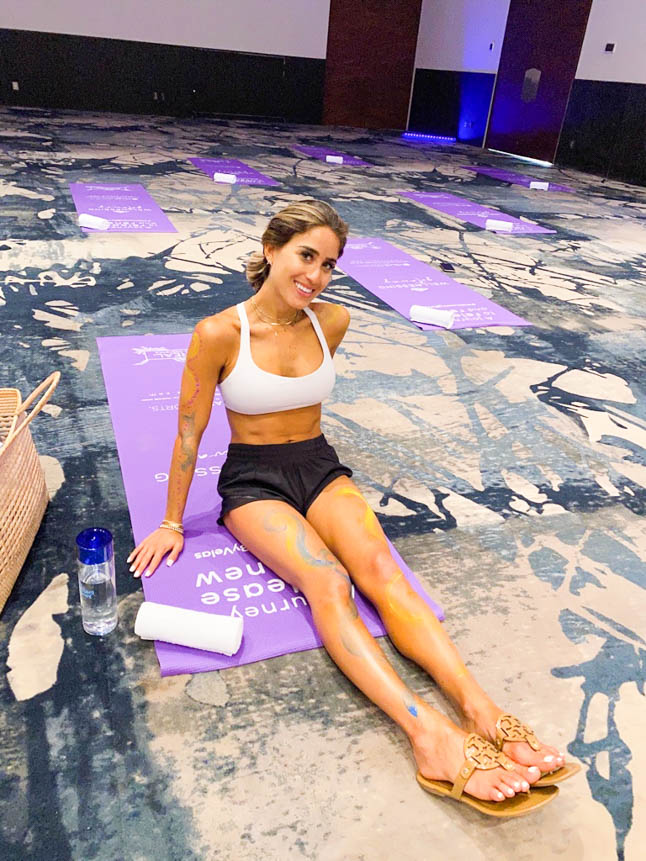 -Dinner by the beach cooked by Chef Gabriel Kolofon: stunning table setup and such a fun and warm way to kick off the retreat with some amazing people.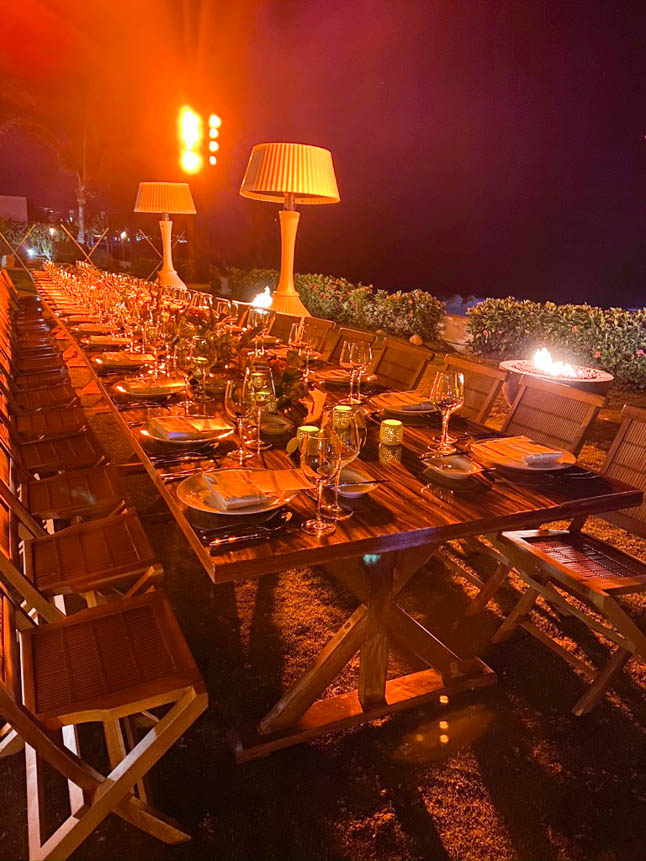 -Active Stretching with Rachael DeVaux: this was overlooking the ocean in the most dreamy setup, and was perfect for our sore muscles the day before.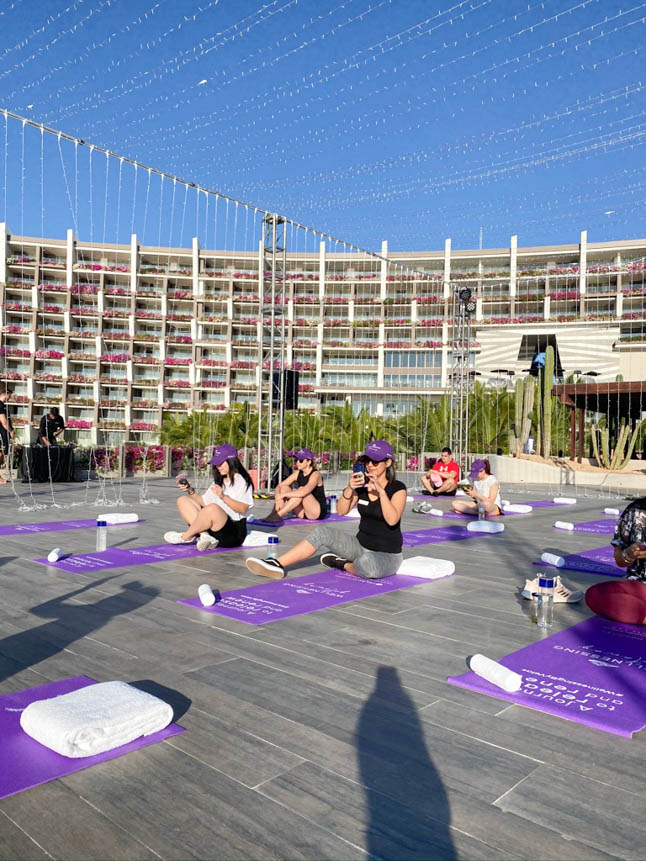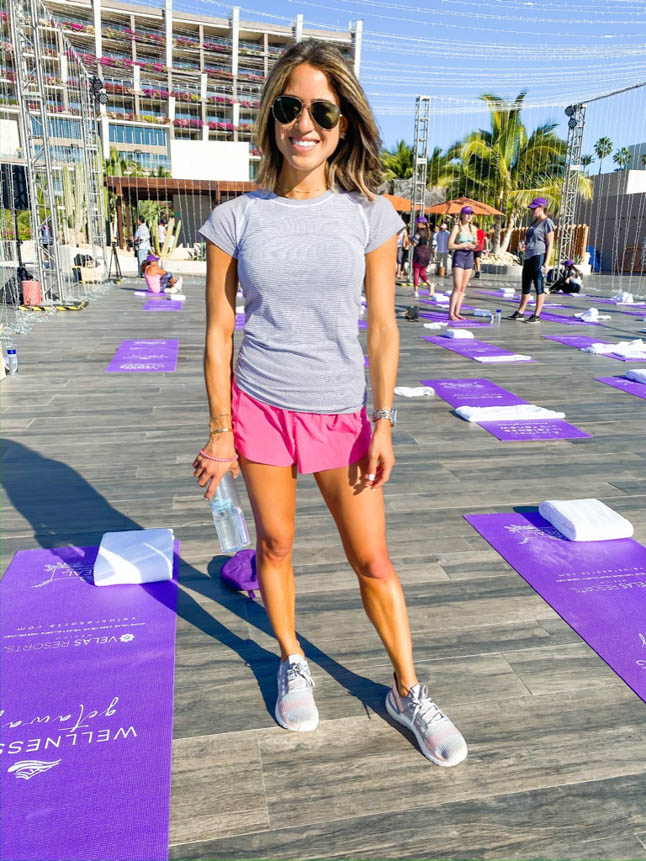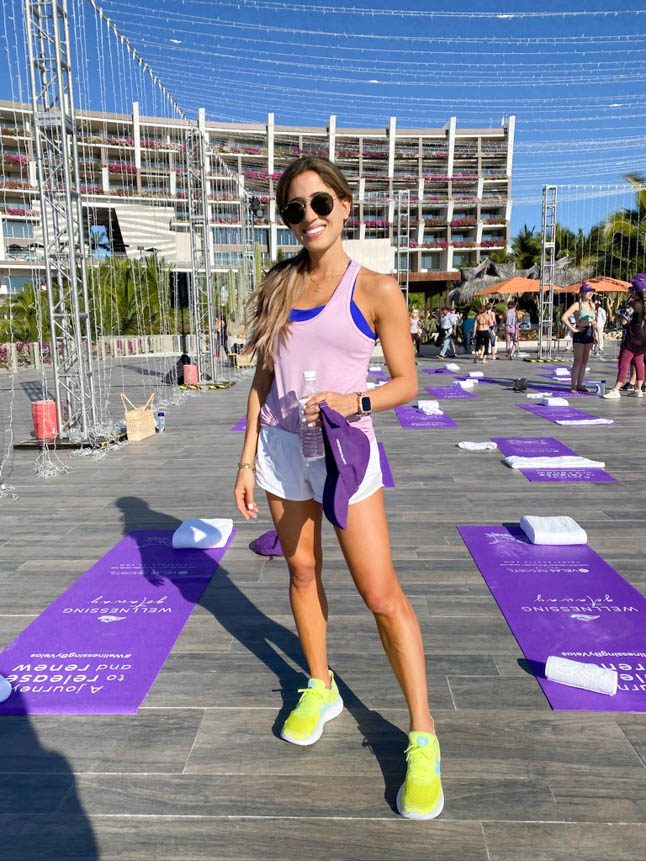 -Breakfast at Azul: we thoroughly enjoyed our breakfast and lunches at Azul. They had tons of fresh fruits, omelettes, healthy options like chia pudding and acai parfaits. They also had tons of salads, grilled veggies, made-to-order tacos and grilled seafood, sushi, and breads.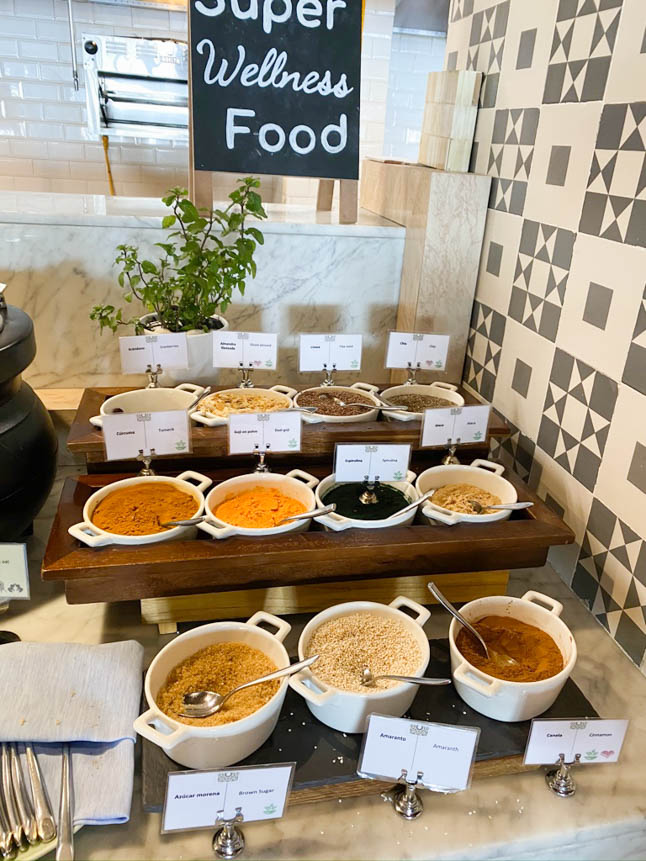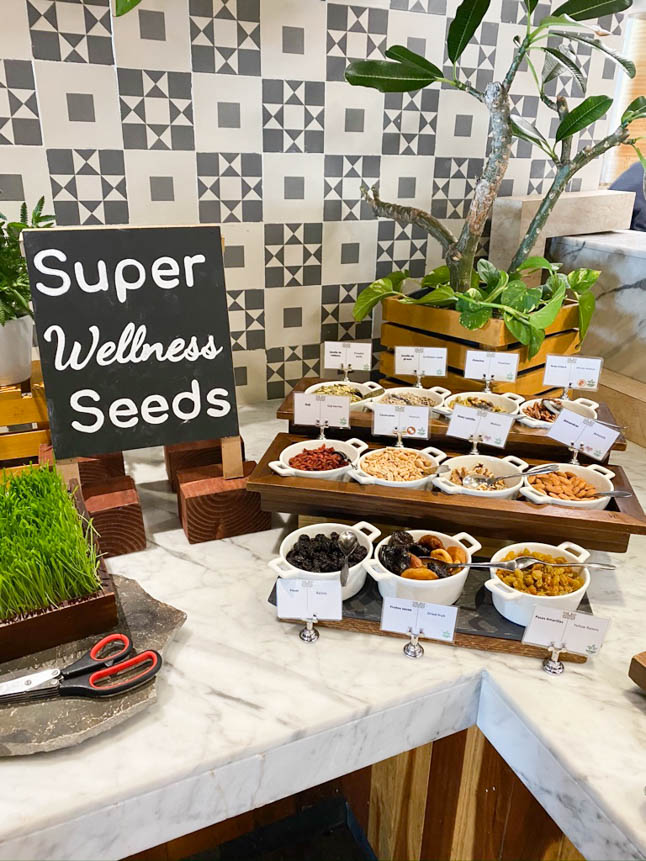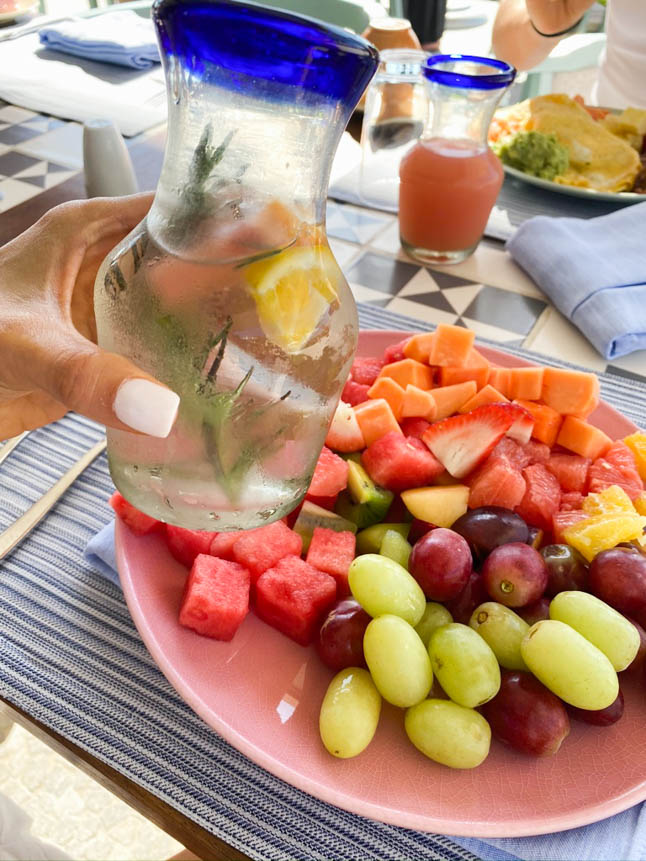 -Aromatherapy Workshop with Adriana Azuara: this was super fun because we got to use natural ingredients like salt, agave, and herbs like basil and mint to make our own body scrubs. We also learned about different essential oils and infused our own body creams with oils and mashed berries.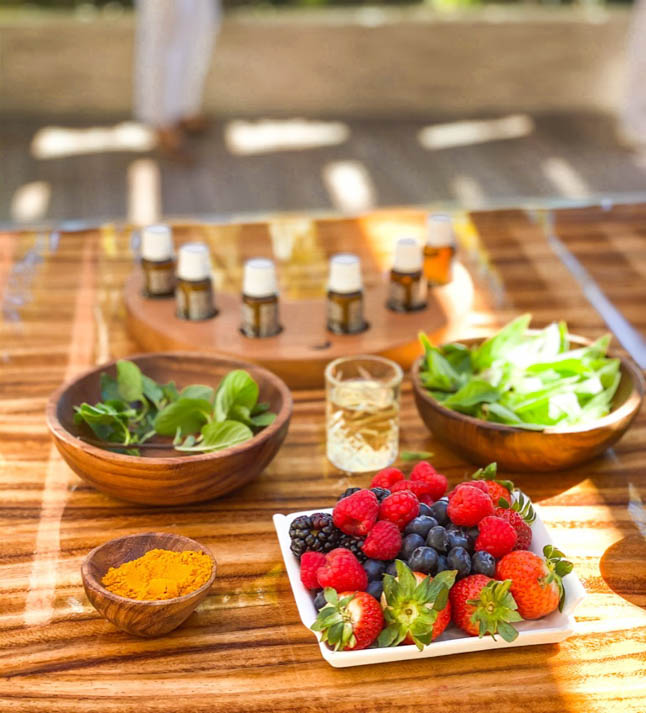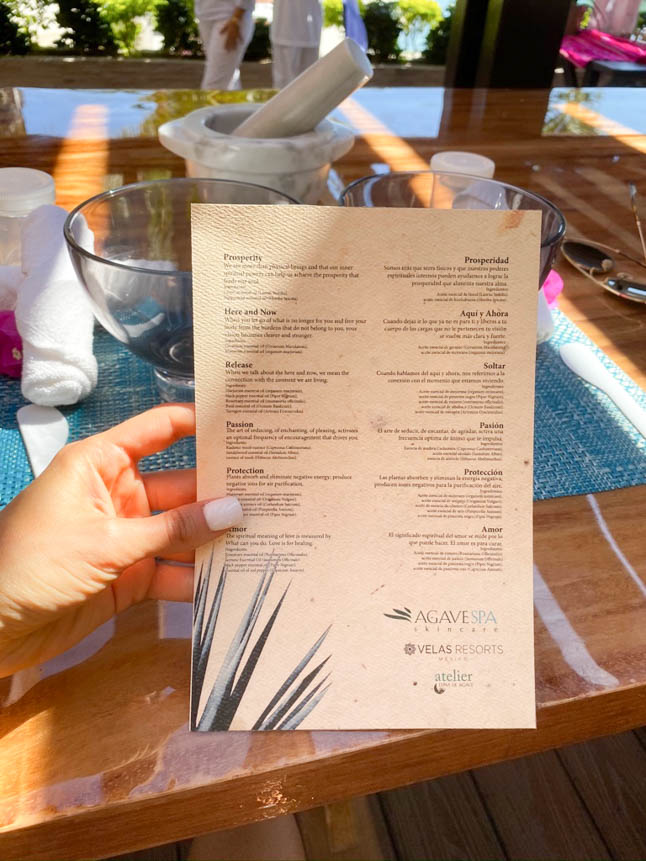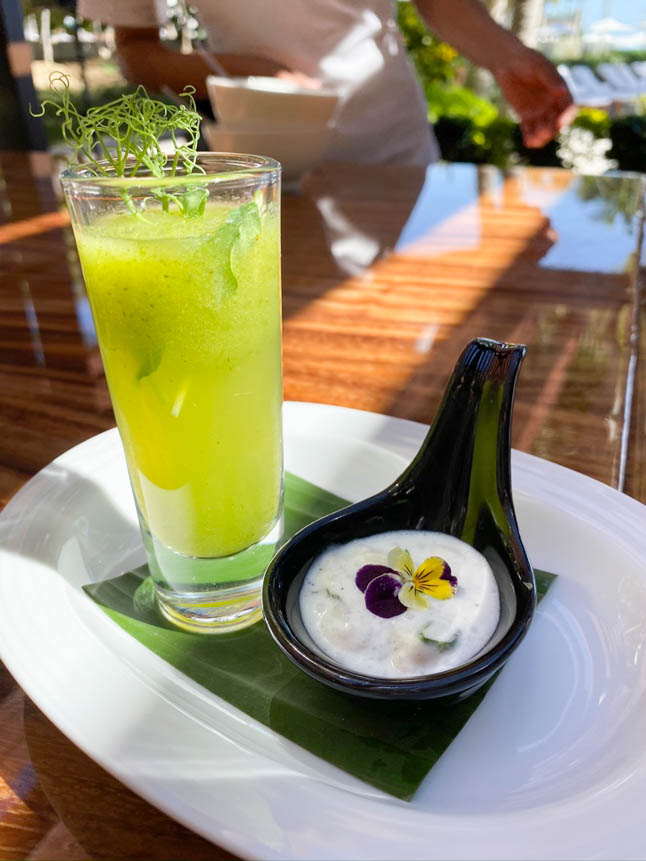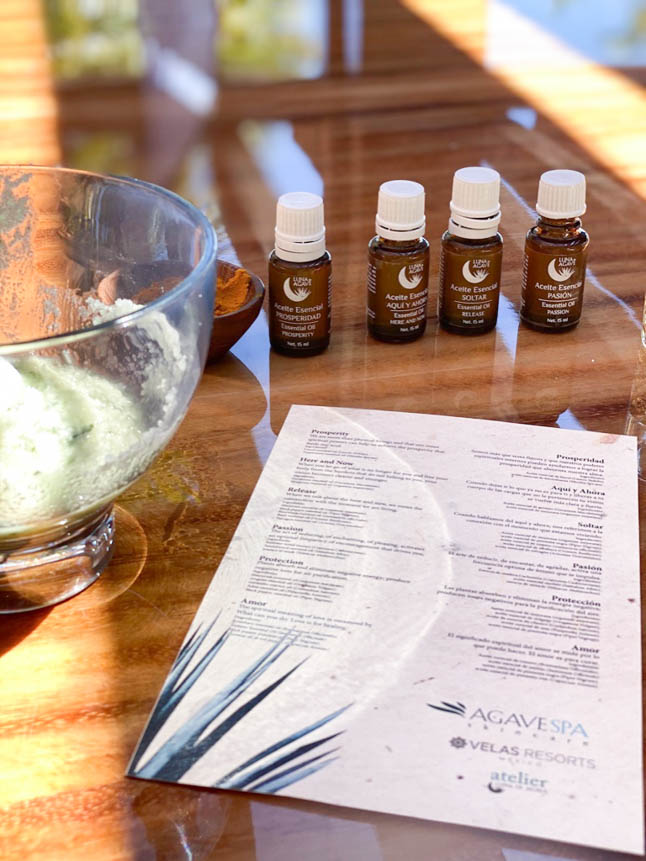 -Plant Powered Workshop with Sabra Seligman: this was right up our alley because she taught us all about plant-based nutrition, and the benefits of it. She showed us different recipes for heavy metal detox smoothies, juices, and healthy drinks to make at home.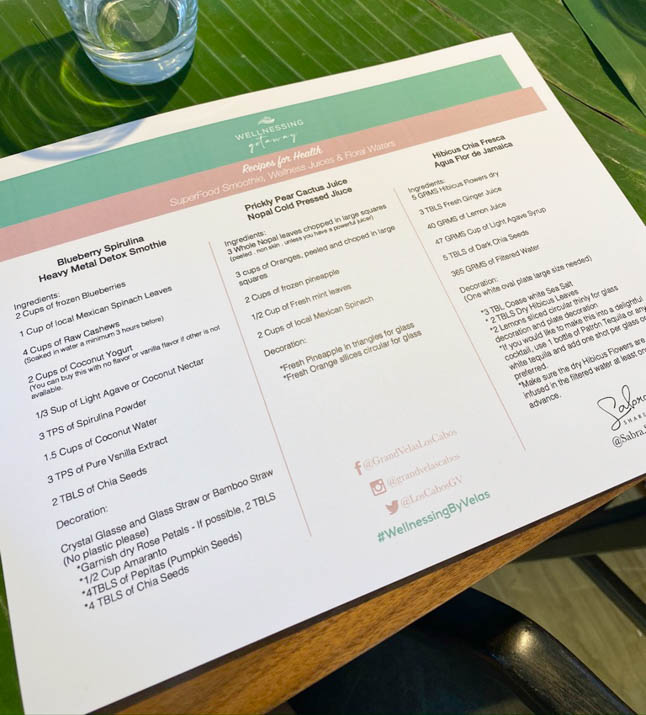 -Sound Therapy with Roberto Gopar: this was an interesting experience! He used sound and music to treat physical and emotional discomforts, such as stress. It is supposed to help with our well-being and achieving vibrational harmony within our bodies.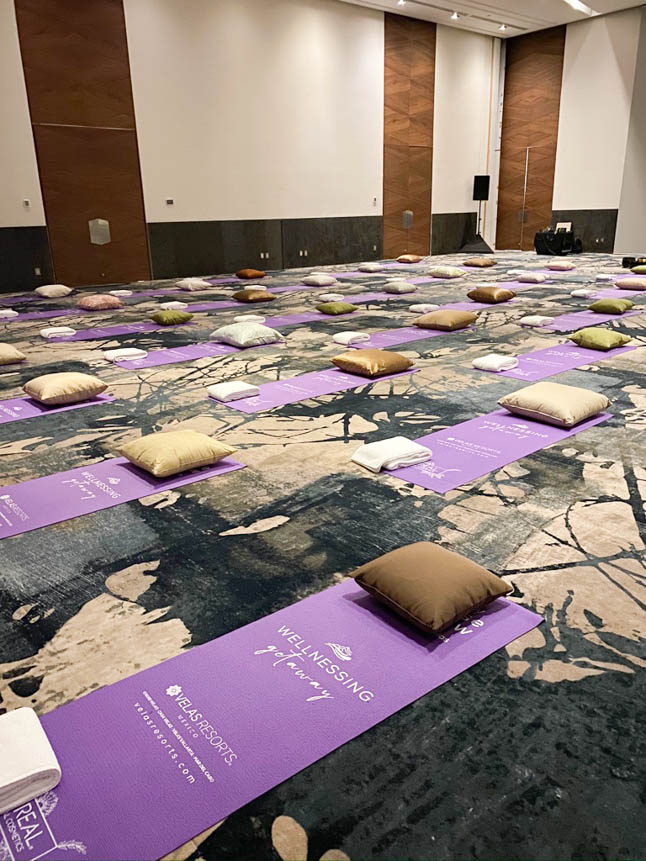 -Mindful Yoga with Danica Johnson: we loved this peaceful yoga flow right on the beach. The ocean and waves crashing right in front of us was incredibly peaceful.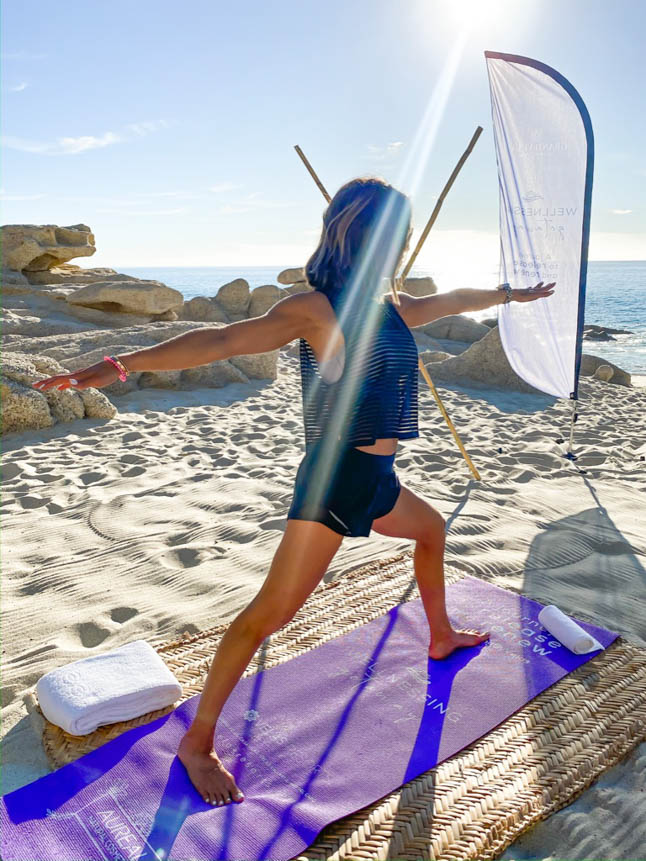 Overall, this resort is AMAZING, and truly is one of our favorites. If you want to book a trip, you can do so here.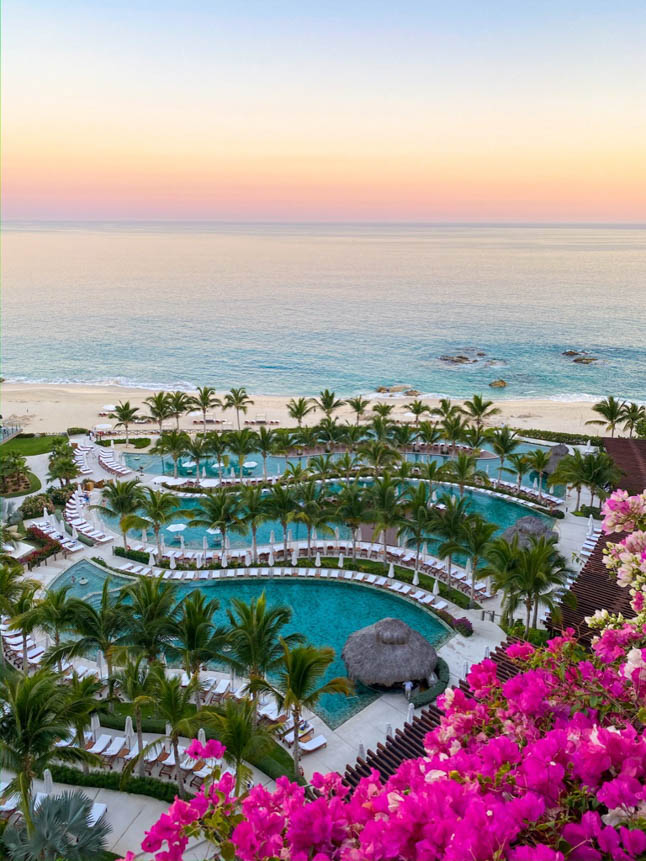 OUTFIT DETAILS:
*for all outfit links, simply click each image to be taken to all links!*