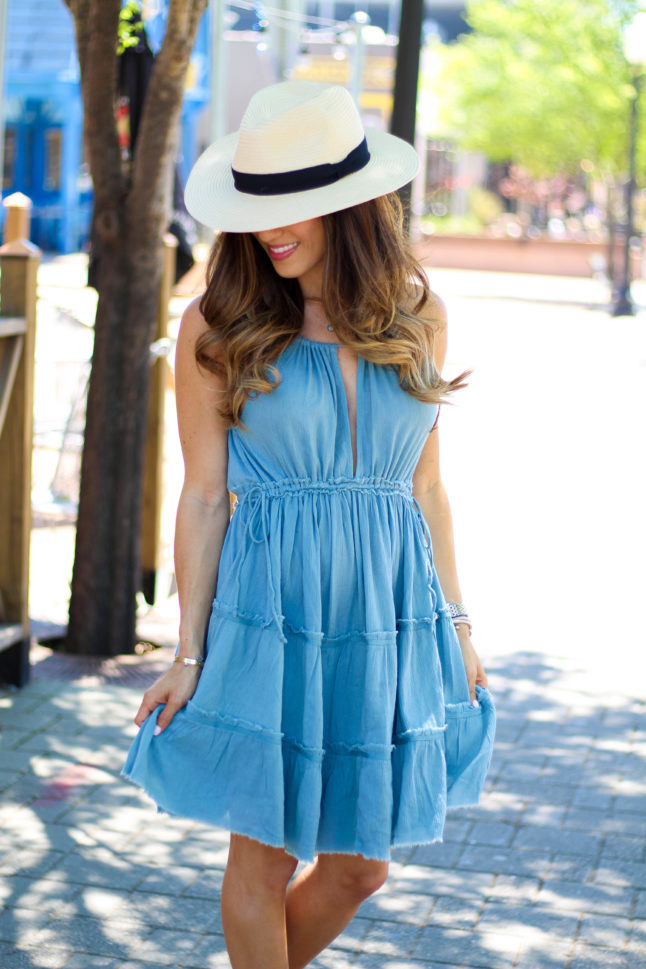 Happy Monday! We just got back Saturday afternoon from a quick stay in Austin at the South Congress Hotel (full post coming on that soon, we LOVED it!), and were supposed to be off today to Cabo for a fun few days at the Breathless Cabo by the marina. Samantha lost her passport somehow, and didn't realize until 6:30 PM that she couldn't find it, so we are going to try to rebook our trip as soon as we can. We can't wait to show you all of our trip once we make it out there!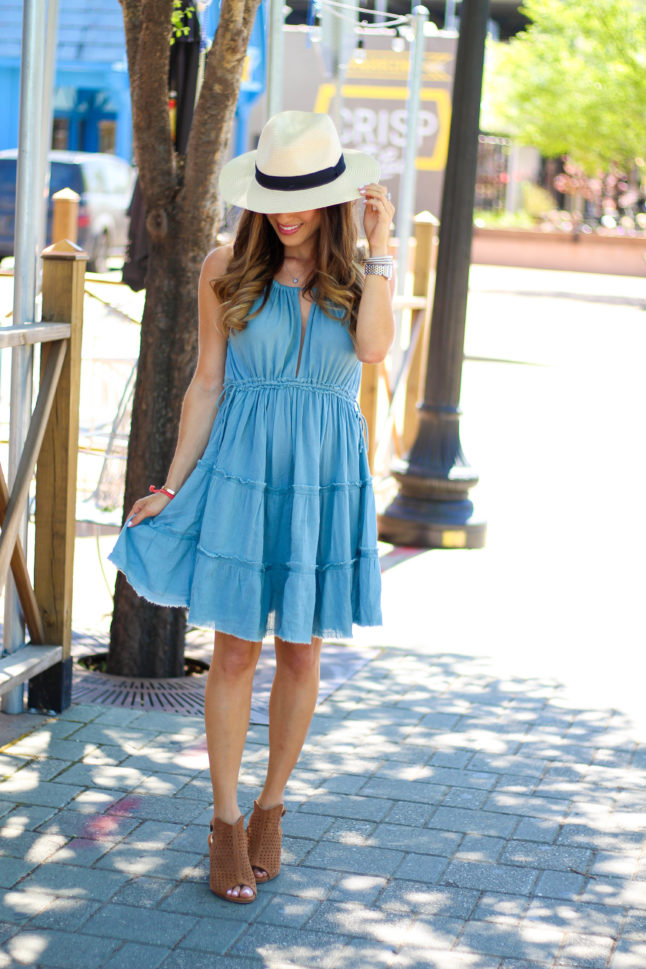 Before we get into our favorite spots, we wanted to talk about this super cute, tiered dress! It is the prefect spring and summer dress, it is under $50, and comes in a rust color, too. It also comes in a super fun maxi dress that we want! We are wearing an XS in it for reference. We love it with these slingback sandals (super comfy!)
In case you missed our first post on all of our favorite Dallas spots, you can check out that post here. We get asked a lot from those of you who are visiting from out of town, or just Dallasites, wanting to find some new spots. If you're looking for a specific type of restaurant or activity, and it is not listed, just email us, and we are glad to help!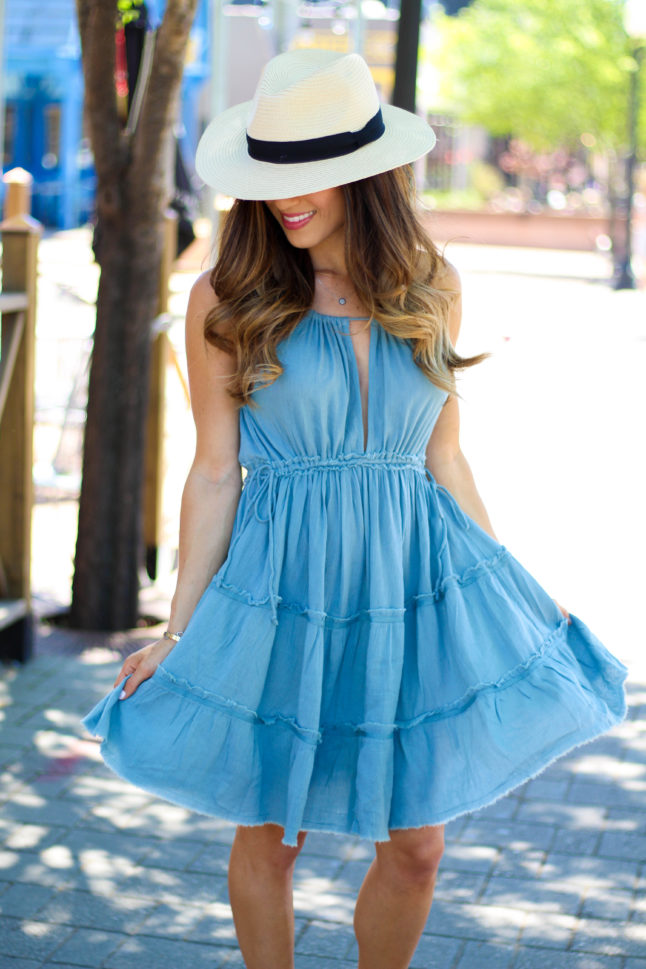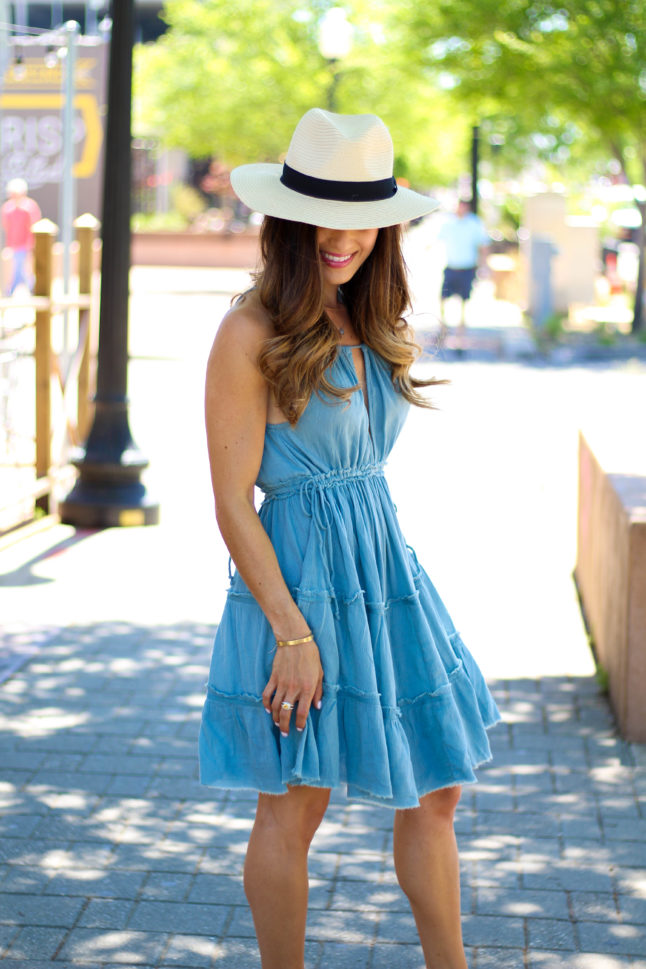 Today, we are going to talking about one of our favorite neighborhoods, lower Greenville. We happy to live super close to it, so we are probably biased;) No, but honestly, they have so many great restaurants, shops, and bars, and it is all very walkable, which is great! It kind of reminds of us Austin a little bit because of some of the feel and vibe it has, so maybe that is why we love it!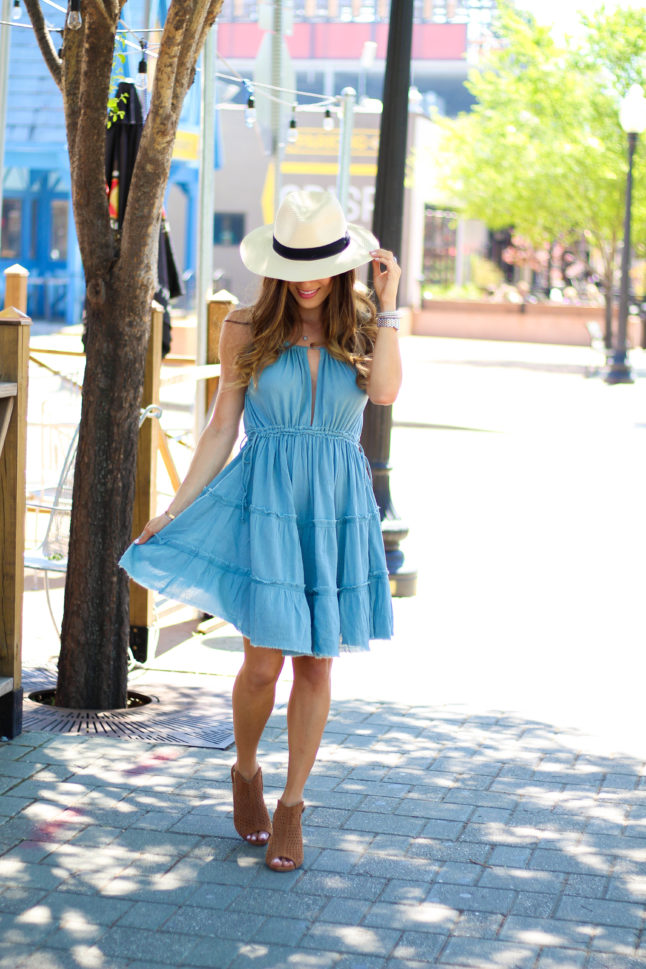 So, for restaurants/drinks, our favorite spots we have tried are:
HG Sply Co.
Gloria's Latin Cuisine
Sundown at Granada
Crisp Salad Company
Company Cafe
Toasted Coffee + Kitchen
Mudsmith
Truck Yard
Here are some we haven't tried, but want to try:
The Blind Butcher
The Corner Market
FreshFin Poke Co.
Bbbop Seoul Kitchen
Rapscallion
Palapas Seafood Bar
Remedy
Places to shop/desserts:
Dude, Sweet Chocolate
Bullzerk
Steel City Pops
Mockingbird Station is close-by with more stores like Gap, Urban Outfitters, etc.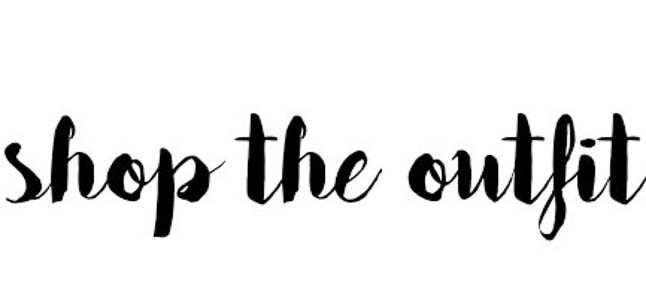 { Blue Tiered Dress | Perforated Slingback Sandals | Fedora Hat | Nail Color | Lip Color " Life of The Party"| Earrings | BRACELETS: David Yurman Cable Bracelets here, here, and here and Cartier Love Bracelet | RINGS: David Yurman Ring here and here | Hamsa Necklace Similar Here and Name Necklace Here | WATCH: Michele Deco Watch }