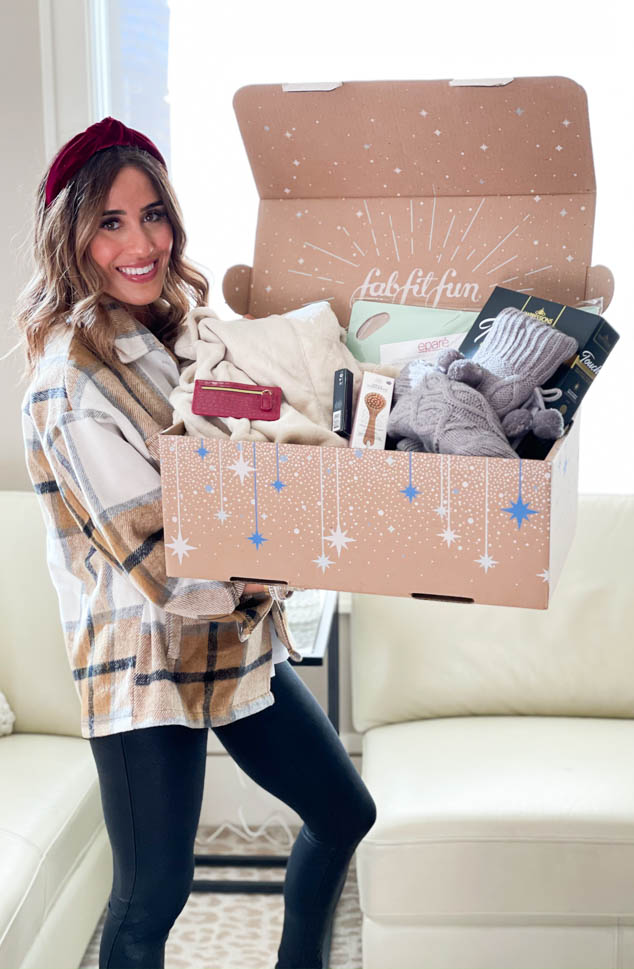 What is FabFitFun?
If you haven't heard of FabFitFun, it is a seasonal subscription box with full-size fashion, beauty, fitness, and lifestyle products. It is available in the US, Canada, and the U.K.
Our favorite thing about them is that you can customize the box, and that you receive amazing, well-known products we all love. We will be sharing what was in the box, and why we love the items in here later in the post!
We don't usually subscribe to many boxes like this, BUT this one is amazing and has some of our favorite products in it!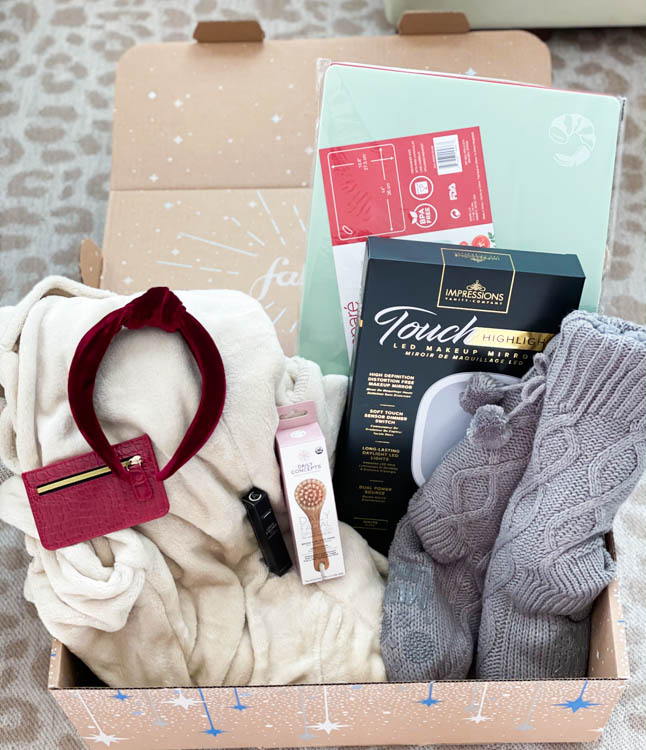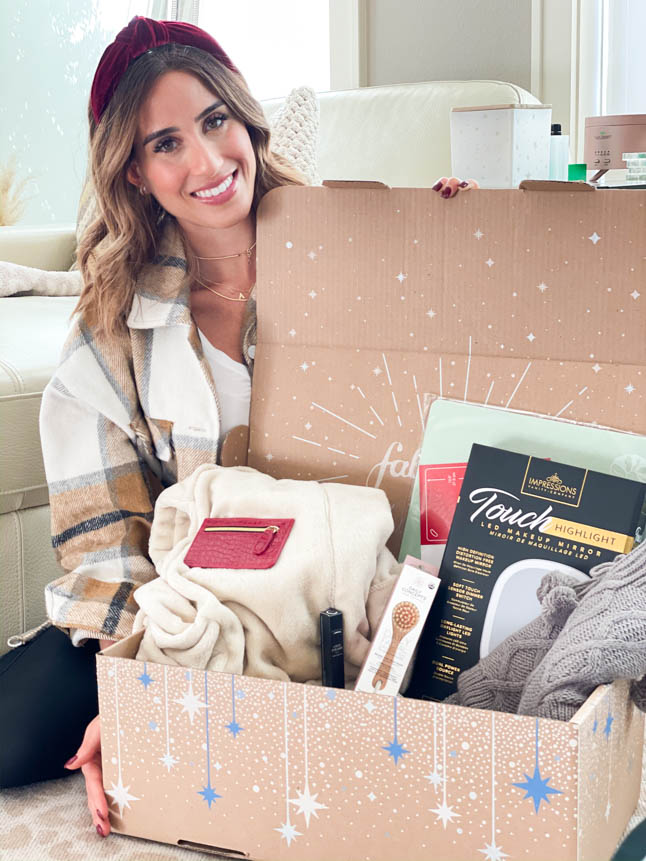 How much does it cost?
The box is valued at over $200, but it is only $39.99 with our code doubledose10. Many of the items in this box cost more than what you pay for the entire box.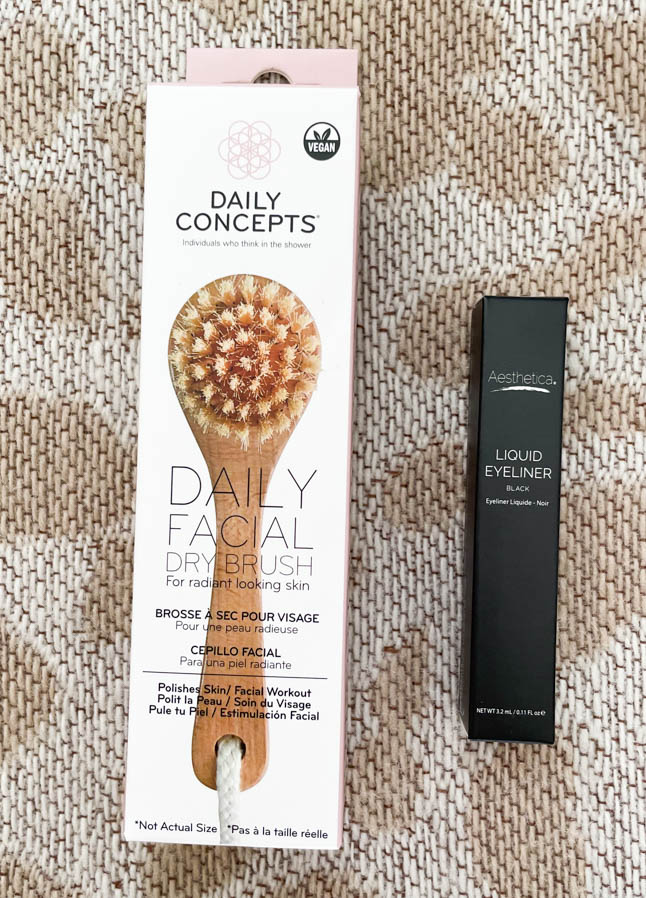 What are the perks and other cool things about FabFitFun?
There are some great perks with this box. Who doesn't love a good perk?!
Customization: you can pick and choose what you want in your box. Some items are carefully curated by their team, and others can be selected based on your taste.
Discover New Products: some of the items in our box we had already used, and were familiar with, while others were new to us. It is a great way to learn about new products, and ones you may never have tried otherwise.
FabFitFun TV: this is an awesome perk where they have fitness and cooking experts like Jillian Michaels and Giada De Laurentiis.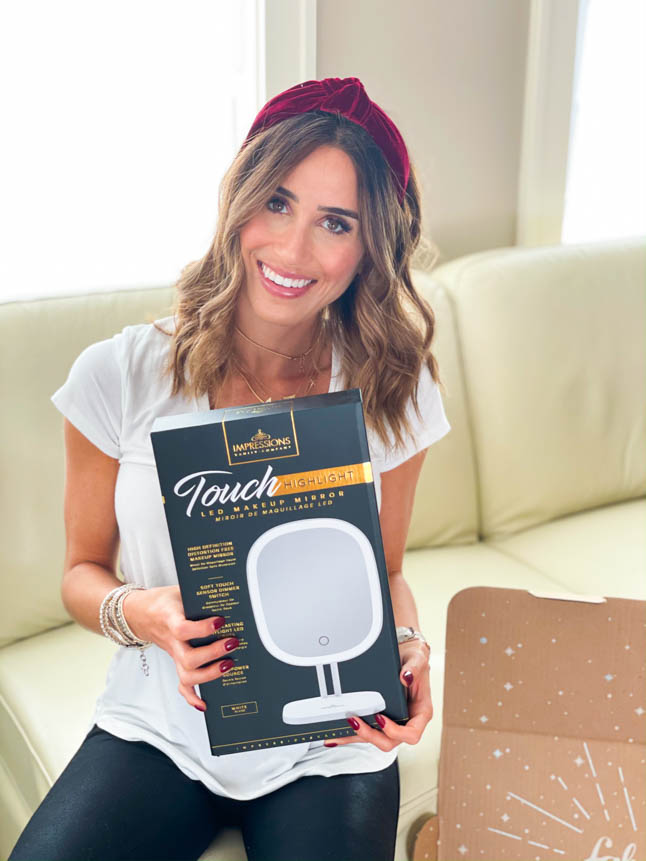 What was in our box?
This is the winter box, and like every box, it raises funds and awareness for charities, and also supports female entrepreneurs and their businesses. This month the charity they are supporting is Stand Up To Cancer, which we are sure you are familiar with. We love that they have a Health Equity Initiative that helps to ensure everyone has access to the most effective cancer treatments.
The box is also sustainable, as they make a big effort to reduce their carbon footprint. They use a 100% recycled kraft box.
Now, for what was in our box:
MUK LUKS® Cabin Socks – $25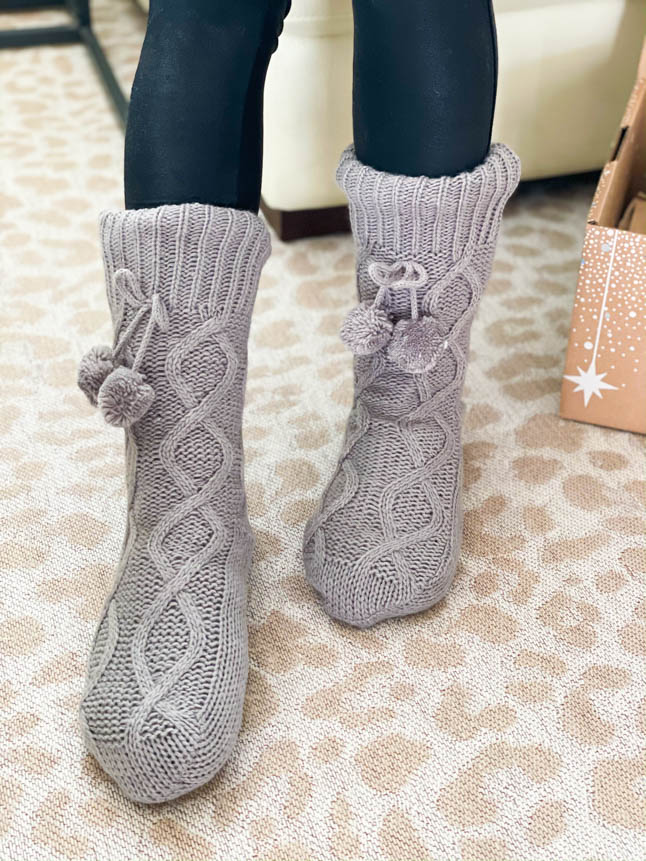 We love staying cozy in these cabin socks! Keeps your feet warm, and they look so cute on!
Impressions Vanity Company® LED Vanity Mirror – $45 | Daily Concepts Daily Facial Drybrush $20 | Aesthetica Liquid Eyeliner $21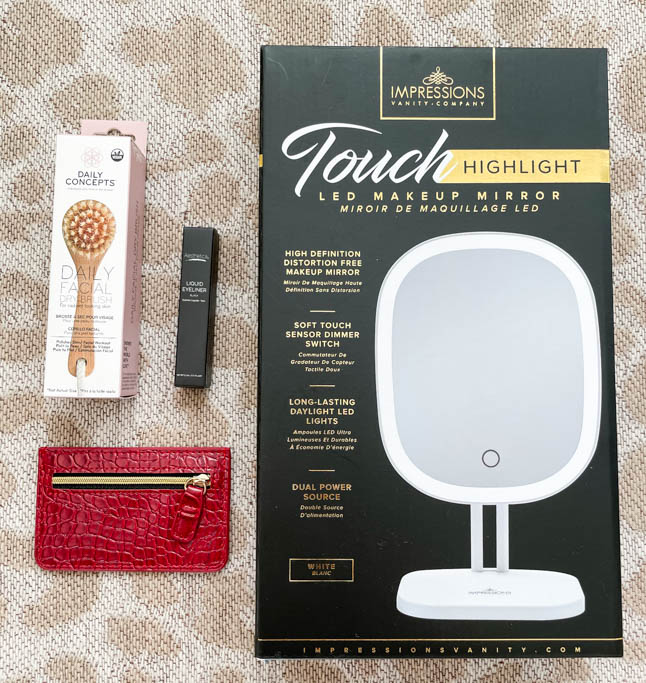 This vanity mirror is perfect for applying skincare products, makeup, or jewelry. We love that it has a bright LED light so you can see your makeup application perfectly.
Dry brushing has tons of benefits, and we love that this brush comes in a facial size to move lymph fluid and also gets rid of dead skin cells.
We love using liquid eyeliner to spice up a makeup look. Try this one out for a fun date night look or night out with friends.
Lele Sadoughi Maroon Velvet Headband – $49| eparé® Cutting Board (Set of 4) $19.95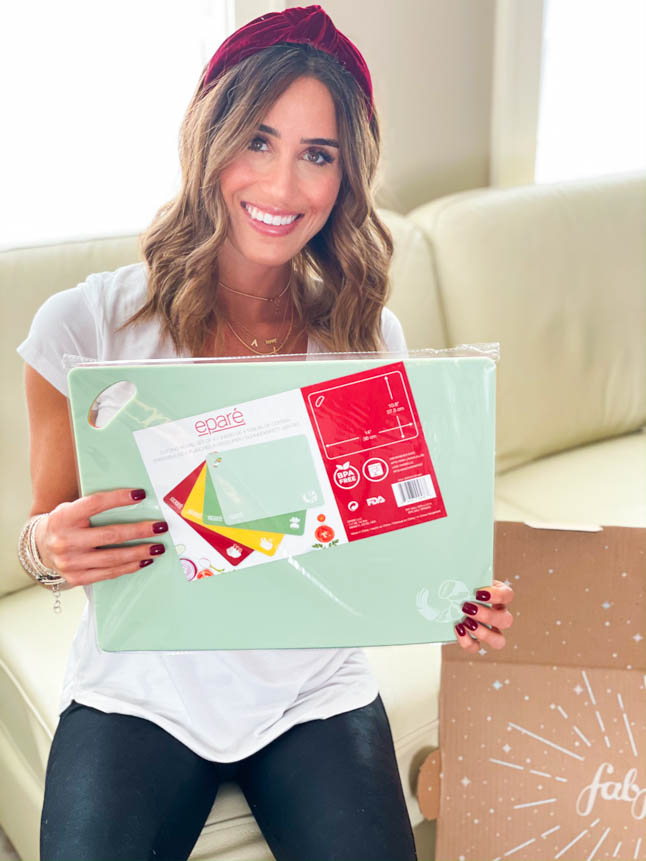 This velvet headband is SO cute to accessorize dirty hair with for the winter, and you all know we love to cook, so these cutting boards are perfect and are BPA free.
Summer + Rose Cozy Robe ($70)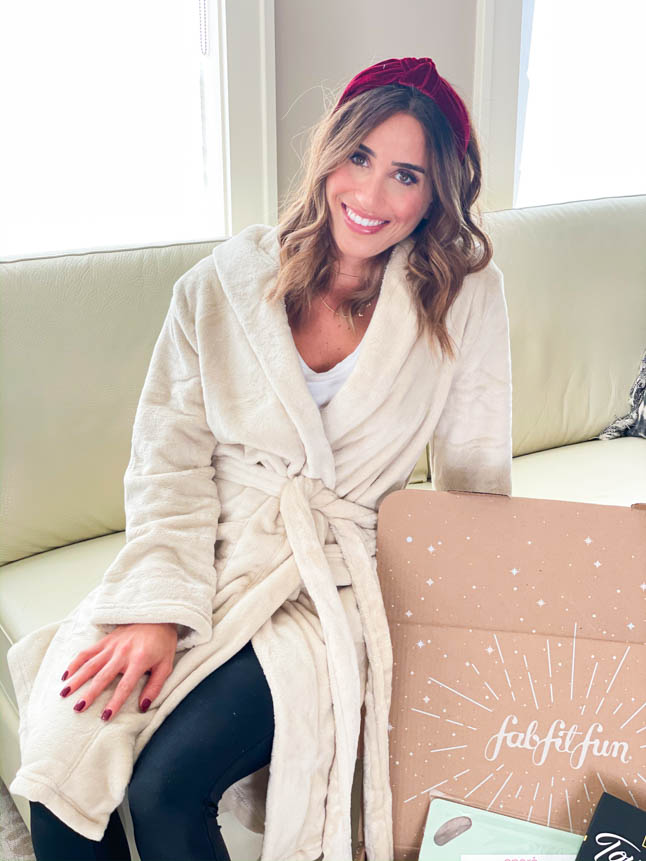 We are all about cozy things, and this robe is SUPER soft, and has two pockets in the front.
B-Low The Belt Croc Card Case – $35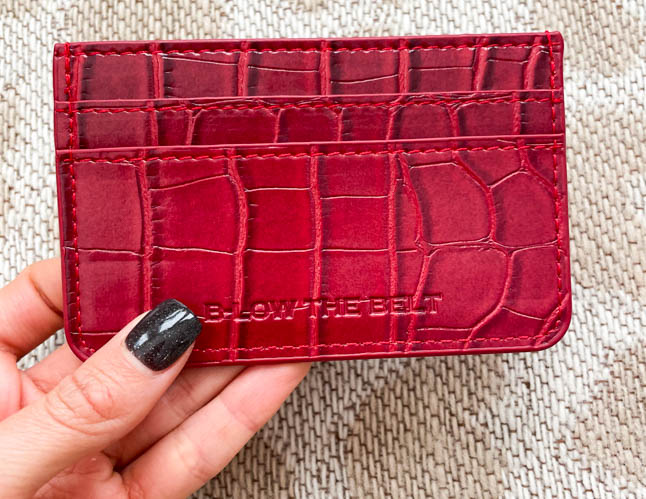 We love using card cases to carry our ID, credit cards, and other gift cards in our smaller purses or in waist bags.
Do you have a promo code?
Use code doubledose10 for $10 off your first box!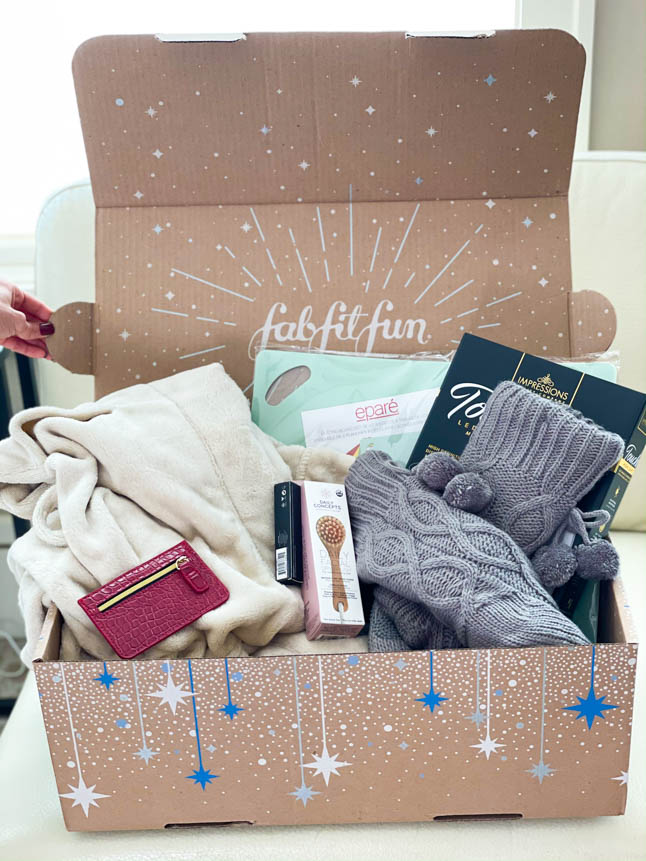 In partnership with FabFitFun.