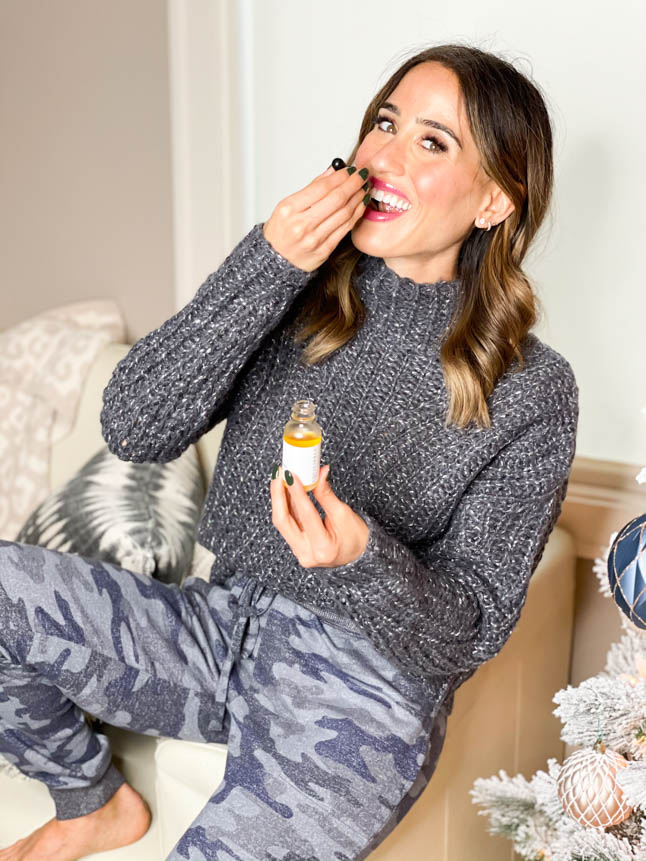 What is CBD?
In case you missed it, we dedicated an entire episode of our podcast, An Extra Dose, sharing all about CBD. You can listen to that here.
We are not experts in this area, so we have read up on a lot of what it is and what it does. Equilibria (the brand we have been taking for a year now), has a great blog post that explains the 5 CBD basics here. According to their site, "CBD is short for cannabidiol. It is one of over 150 naturally-occurring compounds (aka "cannabinoids") found in the Cannabis Sativa plant. Cannabinoids are chemical compounds that interact with receptors in our Endocannabinoid System (ECS). The ECS plays a crucial role in regulating sleep, inflammation, mood, and overall homeostasis (a body's state of balance)."
CBD has been clinically proven to impact mental and physical well-being, when taken properly and consistently.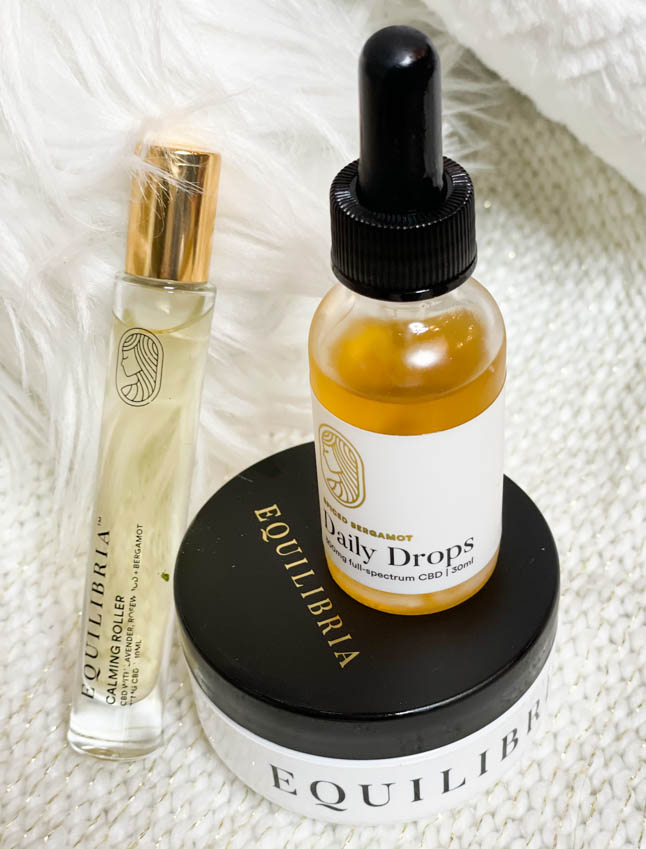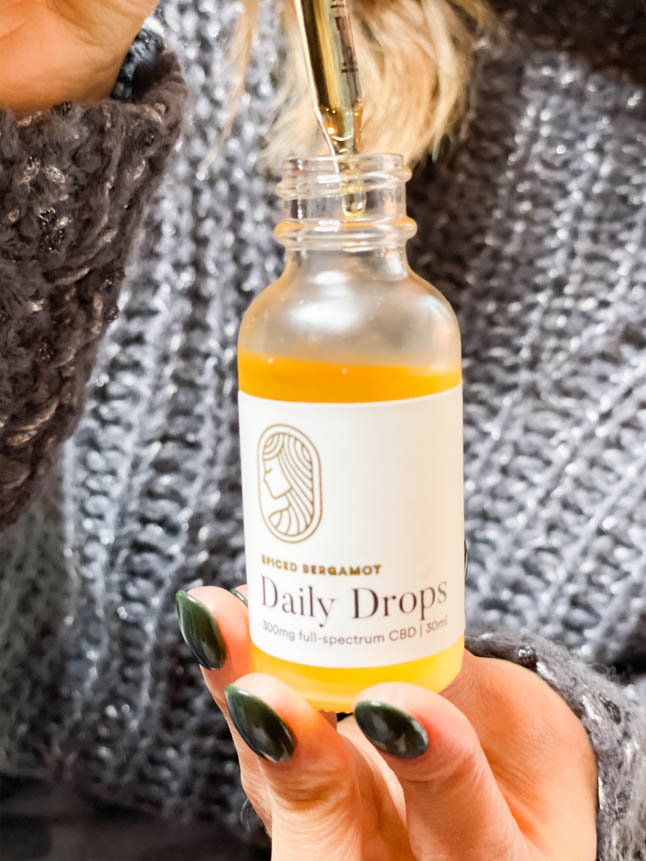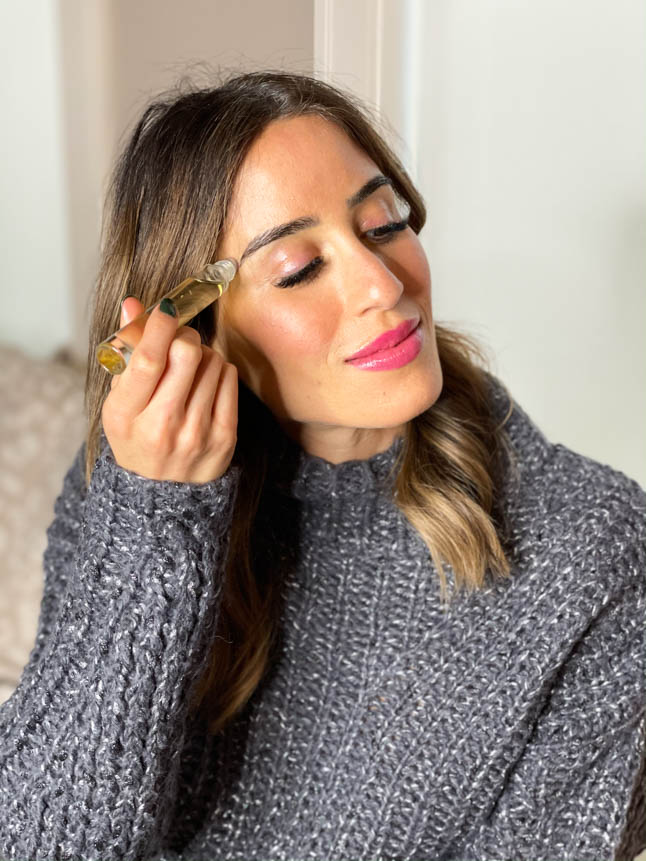 What makes Equilibria Special?
We know there are SOOO many brands out there, and it can be overwhelming. We have personally taken Equilibria for a year now, so we can give you an honest review.
They offer a FREE dosing specialist call one-on-one
Unlike other companies, they don't just send you product, and wish you luck. They truly care about how your experience is, and want you to have all the information you need/want. They offer a free one-on-one call with one of their dosage specialists. This helps you determine what dose, products, and timing works best for YOU.
Not going to lie, we were kind of confused and total newbies at first, so the call helped us a ton to figure out which products worked best for us and which time to take them, and how much to take.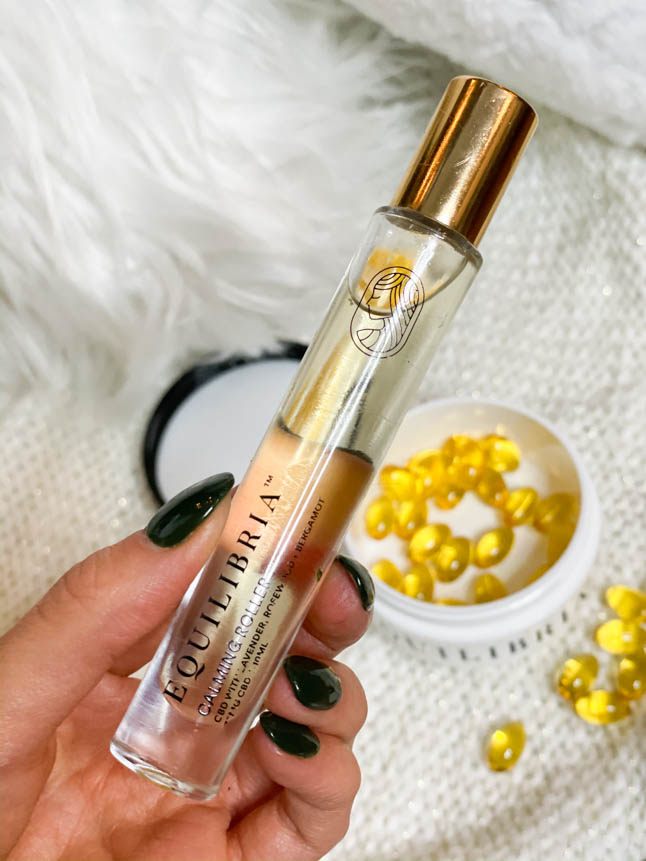 Equilibria is organic:
They source their CBD from an organic farm in Colorado and is fully-traceable so they know exactly where their product is coming from, and so do you!
They don't use stalks, stems, seeds, or isolates:
Using only parts of the plant is the cheaper route, so we love that they use the flowers in their product.
Equilibria is women-owned and focused:
Men can definitely take their product, but we especially love that their products fit women's needs. Their products help with all different cycles in a women's life like childbirth and menopause, and all other events in between.
Their product is quality:
Equilibria's full-spectrum CBD products are GMO, solvent, heavy-metals, pesticide, and herbicide-free. Each plant is hand-harvested and the oil is carefully extracted from flowers only—the purest source of cannabinoids. Their product has no fillers or junk in it, so you know you are getting quality ingredients.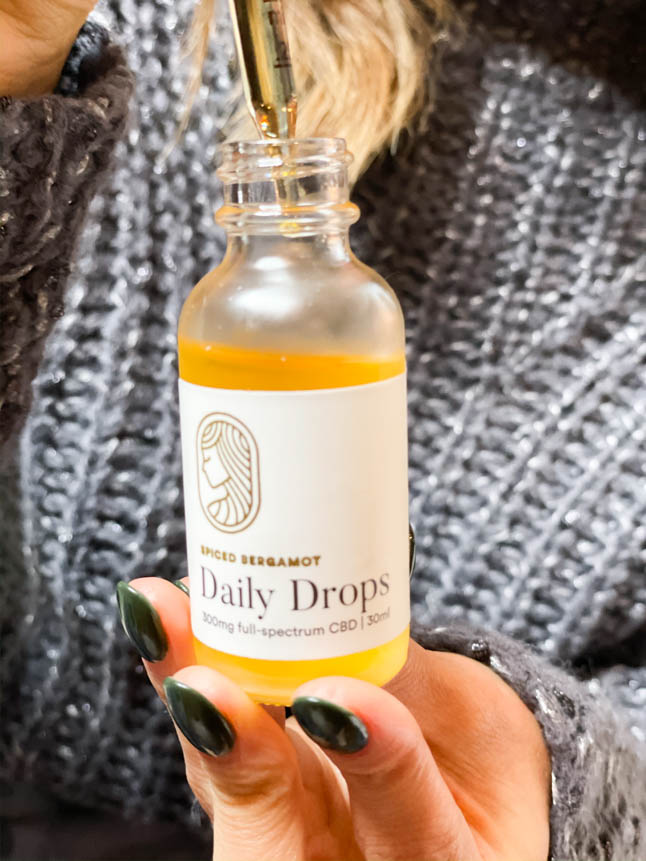 Our experience using CBD
We have struggled with anxiety since high school, and it has gotten worse over the years. Also, our sleep has been not so great at certain points over the years. We have taken prescriptions, tried melatonin, and other herbal remedies, but they would only work for a short period of time, if they even worked at all.
Since taking their product, our anxiety and sleep has been a million times better. We feel a huge difference in our mood and thoughts, as well as restful sleep. We will say that you really need to be taking it consistently to notice a difference, and be in a good routine.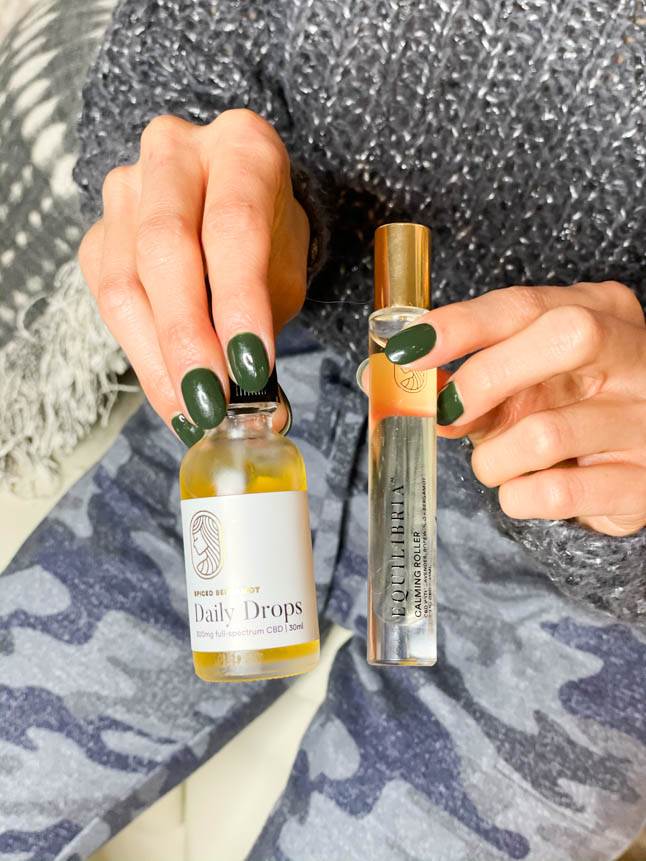 We personally take their daily drops (see later in the post where we break down every product they have) on a twice-daily basis, as well as use the rollerball.
We do enjoy the softgels as well, but prefer the daily drops over them. We just feel more of an "immediate" sense of calm after taking the drops.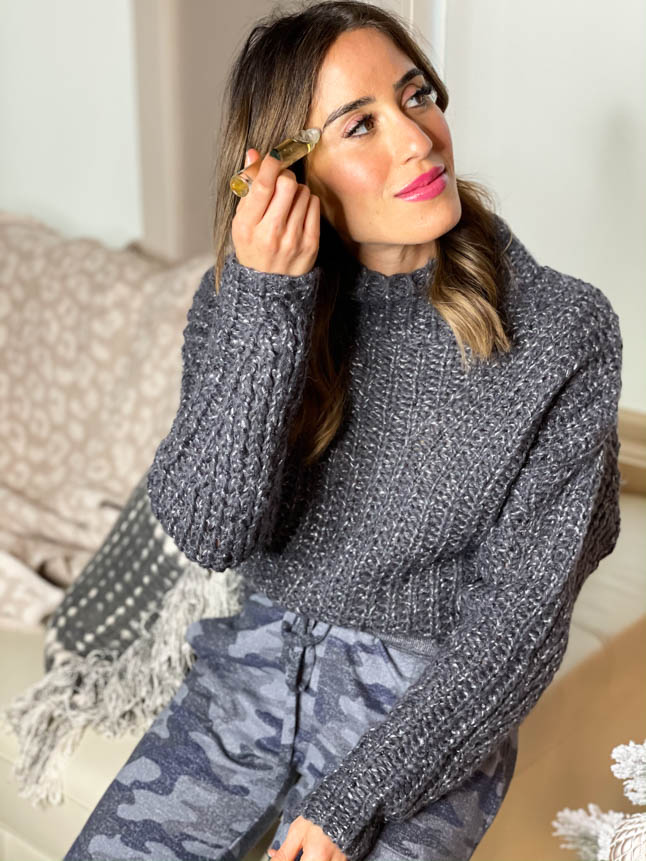 What products does Equilibria offer?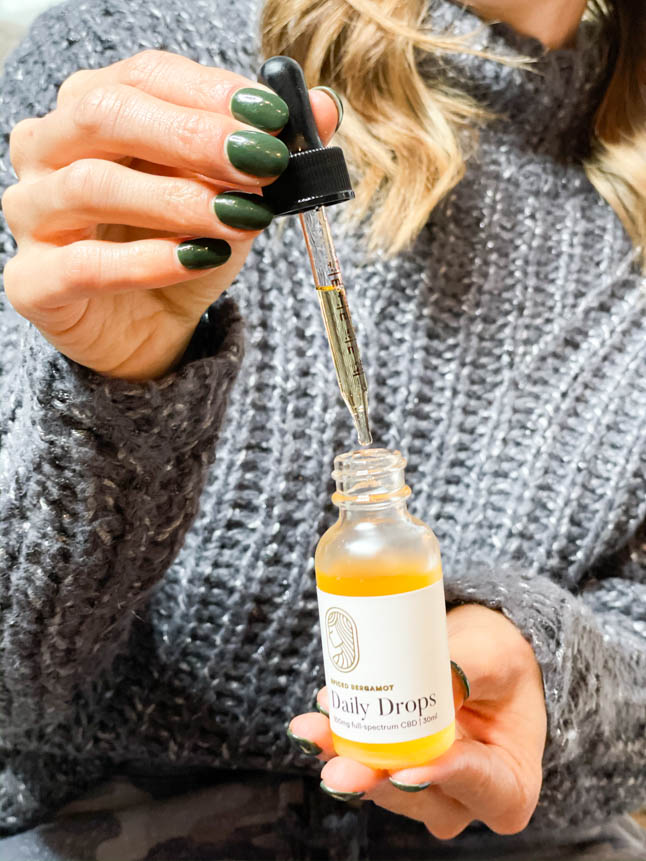 They have a lot of great products, and we have personally used all of them:
Daily Softgels: (10 mg CBD per capsule) these are a slow-release product for long-lasting effects. You can take these before bed, and will allow for a more restful sleep throughout the night. Unlike the drops, these take more time to "feel" a difference.
Daily Drops: (10mg CBD per 1ml dropper) we take these at least twice a day and love the mint, and seasonal holiday flavors. These are faster-acting, and help increase a sense of calm and balance. We take ours morning and night, and sometimes in between.
Daily Treatment Oil: this is one of their newer products and we have been LOVING it. This oil has seven botanicals, and helps to refresh and nourish your skin deeply. It also has 500mg of full-spectrum CBD to moisturize and heal, as well as oils like Sweet Almond, Litsea, and Olive Squalane. We have been using this morning and night, and love how hydrated our skin feels.
Relief Cream: this cream is great for any aches, pains or cramps. We definitely use this on any sore muscles, or when we experience PMS cramps.
Dynamic Roller Ball: These rollerballs have 75mg of full-spectrum CBD, along with peppermint, jasmine, lemon, and lavender to help relax and soothe. We also use this on our temples when we have a headache!
Mindful Mineral Soak: if you are bath lover, this is for you! This has 30 minerals, 200 mg of CBD, and gardenia and jasmine oils to nourish you and relax you.
What does CBD help us with?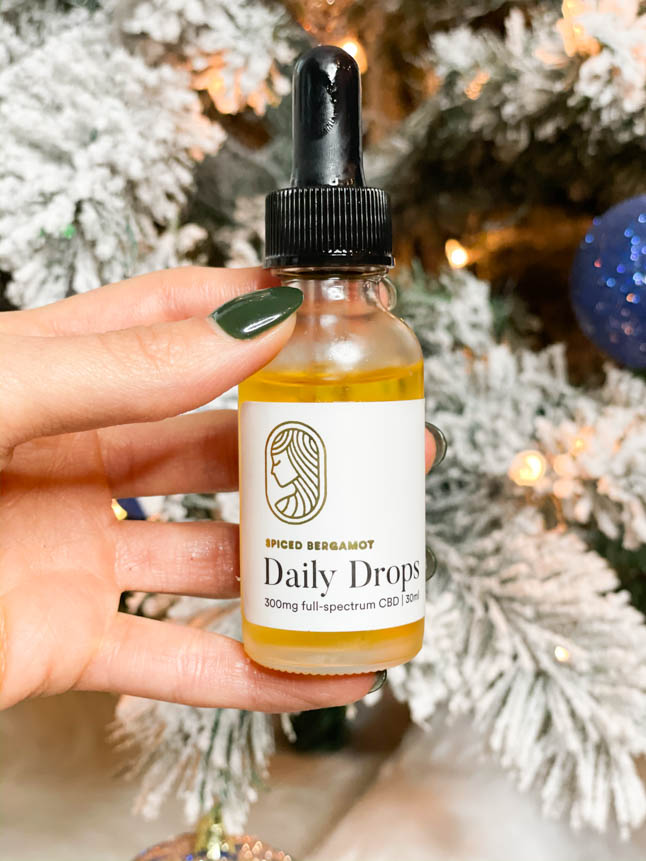 Like we mentioned earlier, and have shared on our Instagram stories so many times, CBD has helped us with our anxiety (which can be so awful some days), our sleep, and so much more. We are both pretty on top of taking it, and never missing a dose, but if we do, we definitely notice it!
The change in our mood and calmness is incredible, and we just hope if you're suffering from those things that this could help you. We honestly wish we would have known about it sooner.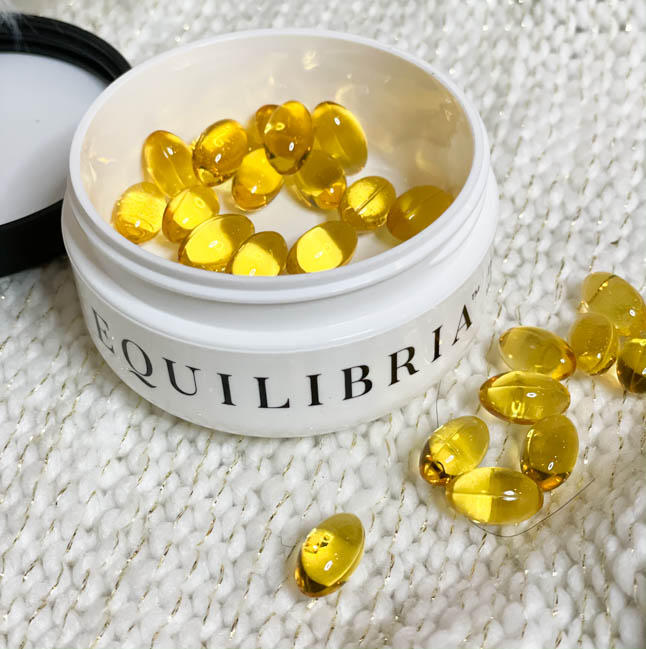 What we recommend + why you should take it everyday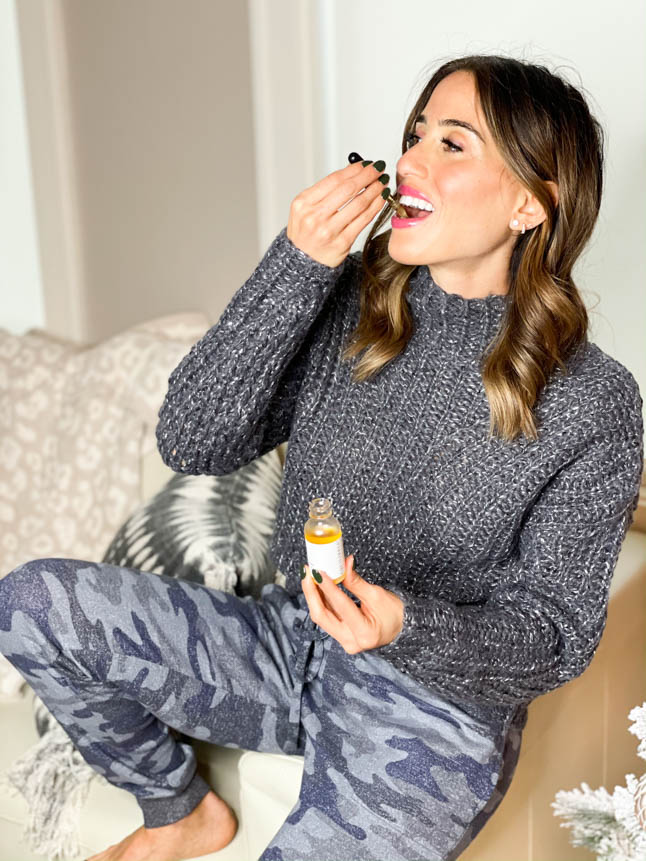 If you're new to CBD, and have never tried it before, we recommend:
Brilliance Box: this is a great place to start. It combines the Daily Drops, Daily Softgels, and the Relief Cream. You get a little bit of everything to try it out and see what you like best. This is what we started with until we determined which ones we used the most!
We recommend subscribing because: 1.) you save more, and 2.) you don't have to worry about re-ordering every time you run out- aka the worst. Like we said earlier, you really need to be taking it consistently to feel and maintain the balance in your body, so if you run out, the balance will be thrown off.
PS- you can also cancel your subscription at any time (which we don't think you will).
We have had SO many of you try them out and keep renewing your subscription, so we love that!
Balance Box: similar to the Brilliance Box, but this one just has the Daily Drops and the Daily Softgels. We would still recommend the subscription with whichever box you go with!
You also get 15% off your first order with adoubledose.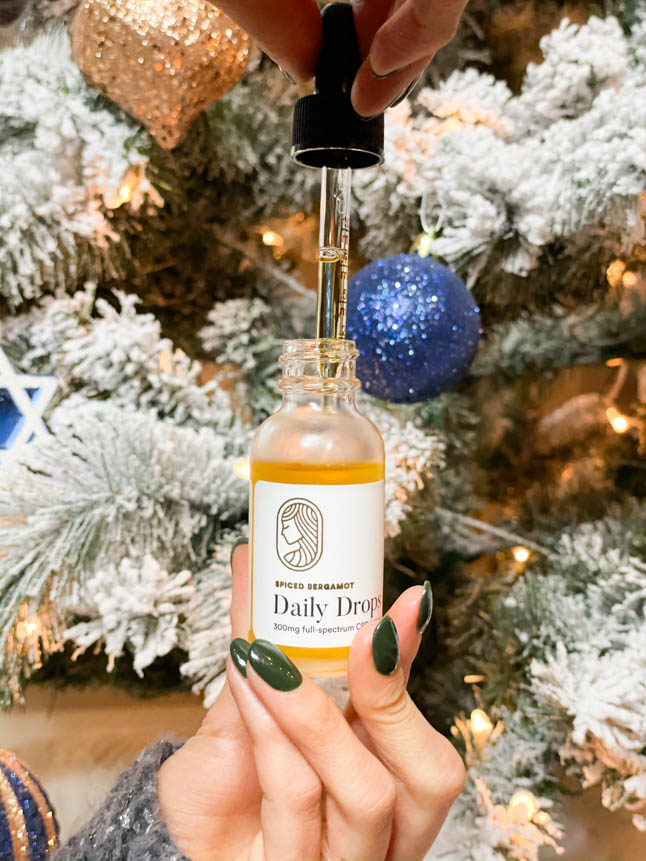 Do we have a discount code?
Yes! We do. Use code adoubledose for 15% off everything on their site!