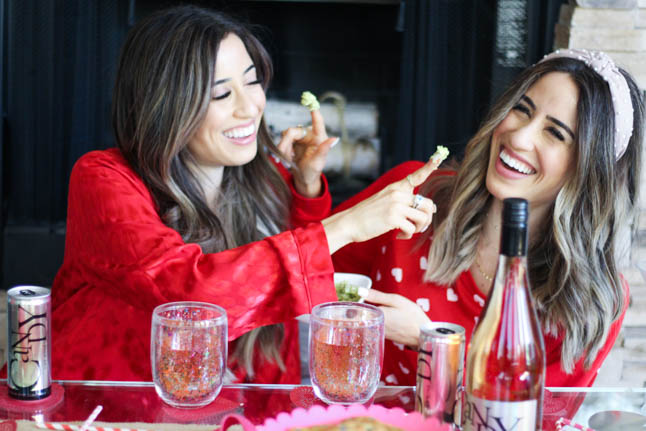 Whether or not you are single or in a relationship, having a girls' night with some of your besties is a must! We are all about some girl time, so we thought we would share tips on how to throw the perfect Galentine's Day party. We have everything you need, delicious wine, and good
company, of course!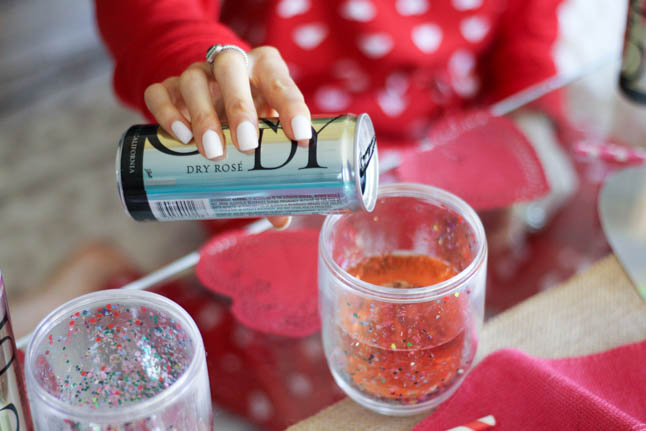 Pick A Theme
We are all about the cozy pj/sweat vibes and some good snacks and wine, like our favorite California Candy Dry Rosé by JaM Cellars. You could also do costumes or a pink and red theme. Another cute idea we saw on the internet was "Fries Before Guys," which we thought was
so fun!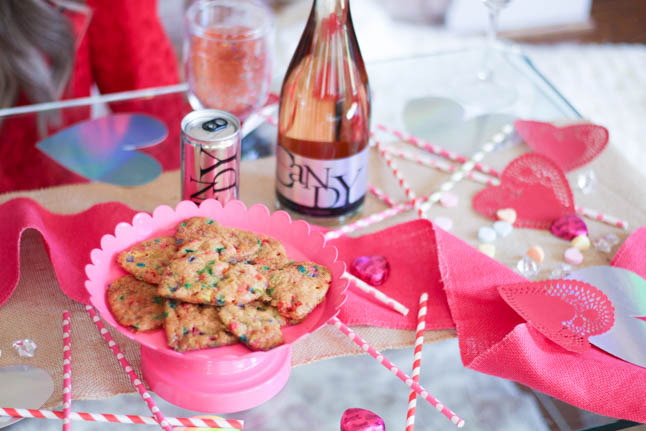 For our theme, we went with lots of red and pink. We served our wine in fun, glitter cups and decorated with pink and red candies, fun straws, and heart cutouts!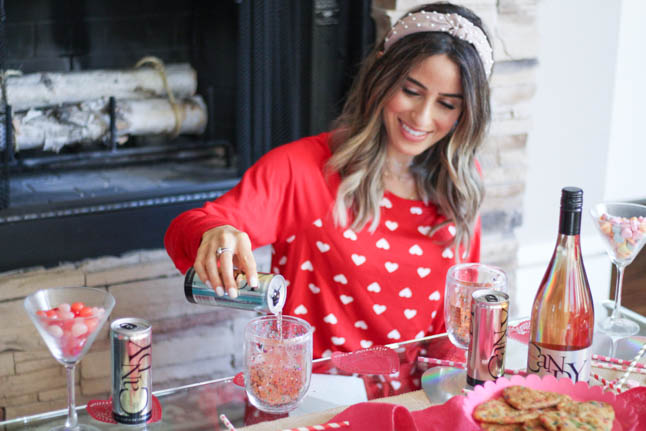 Serve Up Some Good Wine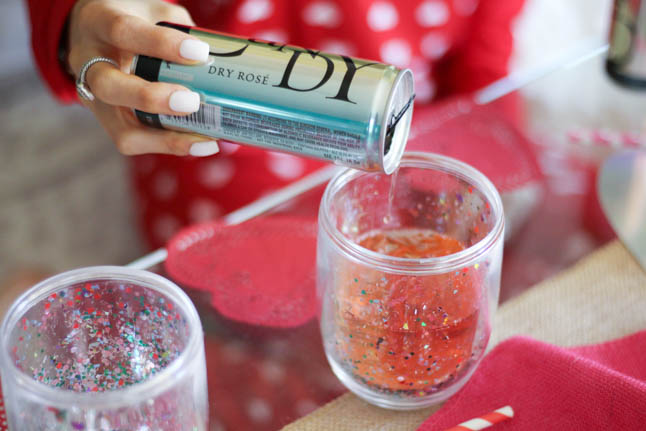 It is not a girls' get together without some rosé! This JaM Cellars California Candy rosé is so good and refreshing! We love that it has a vibrant strawberry and watermelon flavor, so it is perfect for the spring and summer, too. It is a must for your Galentine's celebrations because it is the perfect pink color, and who doesn't love wine, especially when it tastes this good!
It tastes just like candy in the best way, so it is perfect alongside some chocolate-covered strawberries and some heart candies and chocolates. We love that it is not too sweet, but it definitely leaves you wanting more.
We love that it comes in a bottle, and cans (called CandyCans—so cute!), so perfect for hosting and gifting!
Candy Dry Rosé is so easy to spot in the wine aisle and we love that it is under $20. Grab a bottle on your next grocery run, or if you want to find the closest store to you, click here to use the JaM Cellars store locator and enter your zip!
Have A Spa Night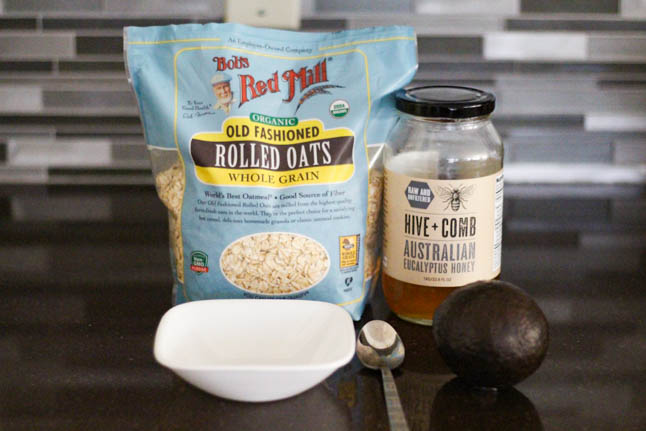 We love a good spa treatment, so why not make your own face mask that you can even eat! Doing spa treatments and face masks is a great way to bond with your girlfriends, and pairs perfectly with some Candy while it works its magic! This one is super easy to make, and has so many benefits.
Honey helps skin retain moisture without feeling oily, and it helps with the appearance of scars and increases both healing and tissue regeneration. Oats have a lot of healing and moisturizing properties, and they also help to calm the skin. By adding avocado, it makes your skin even more smooth and moisturized because of the nourishing oils it contains.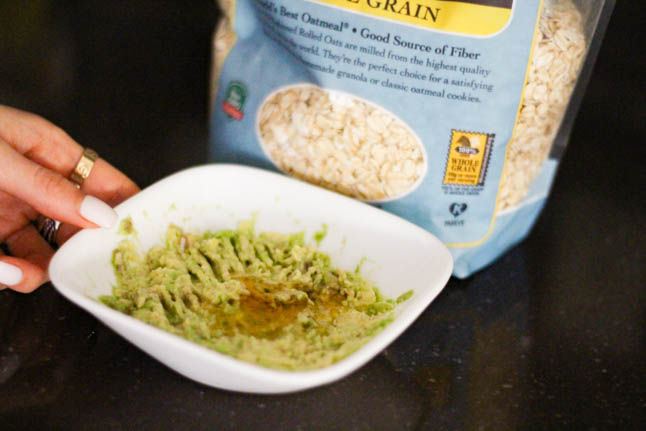 INGREDIENTS:
1 tablespoon rolled oats, whole or coarsely ground
1/2 ripe avocado
1 tablespoon honey
2 drops of your favorite essential oil (optional)
INSTRUCTIONS:
To start, use a fork to mash the avocado in a bowl.
If you are planning on grinding your oats, place them in place them in a food processor and pulse. Then, add to the mashed avocado.
Add in the honey and optional essential oils and mix everything together.
Apply a few tablespoons to your clean face evenly, and let sit for 15-20 minutes.
Rinse off with warm water and apply moisturizer or facial oil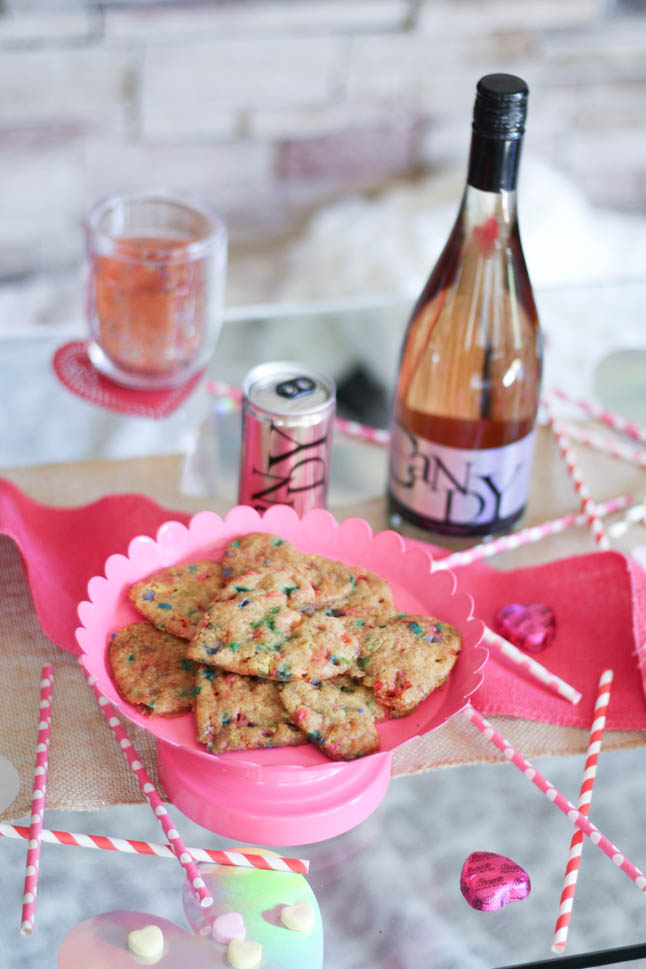 Get Themed Decor
You can't throw a Galentine's themed party without appropriate decor. We suggest tons of red and pink, and heart-shaped everything.
This heart-table runner is so cute and perfect with these heart-shaped napkins. Some cute, cozy pillows like this one are fun to spread around the couch or sitting areas.
You can welcome your guests with this cute doormat and this heart streamer is perfect for instagram pictures and backdrops.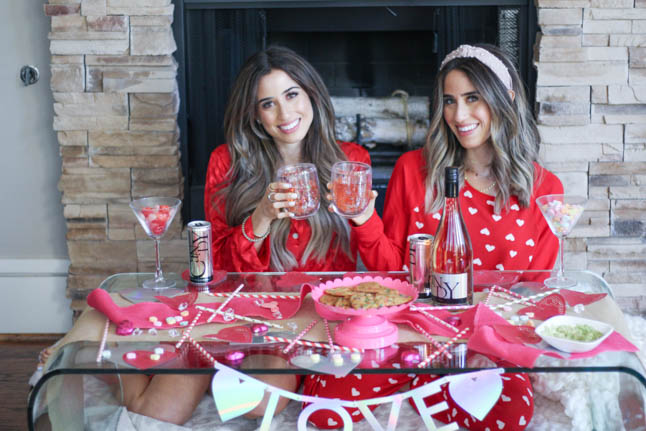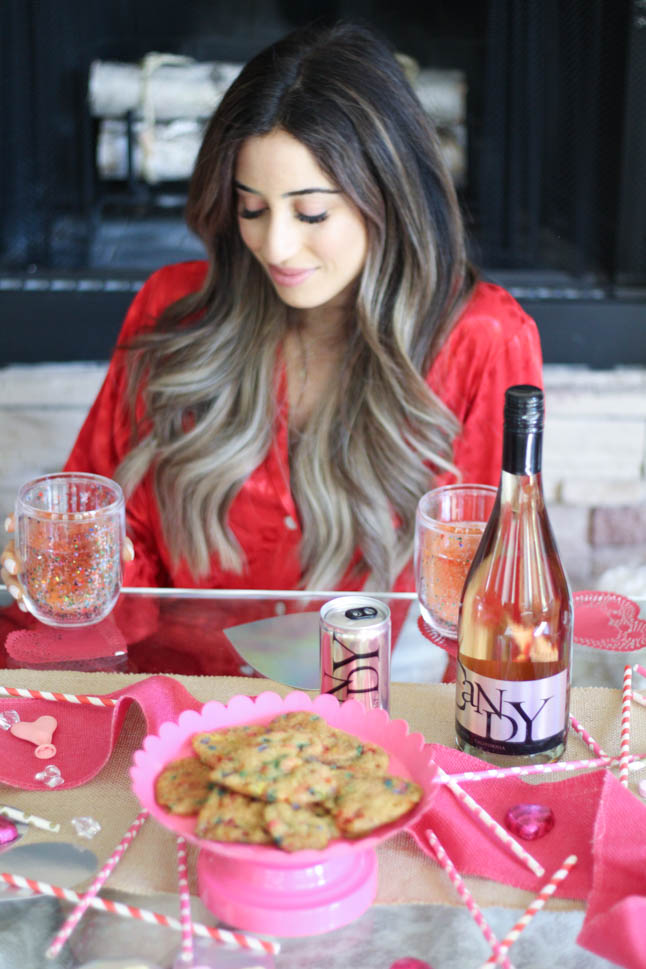 Play Some Fun Games
Besides catching up on the latest Bachelor episodes, and Real Housewives, playing some games can be fun, too! We suggest:
Two Truths And A Lie
Heads Up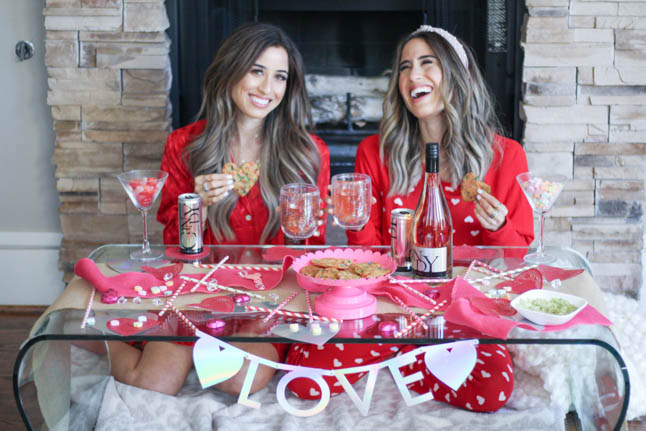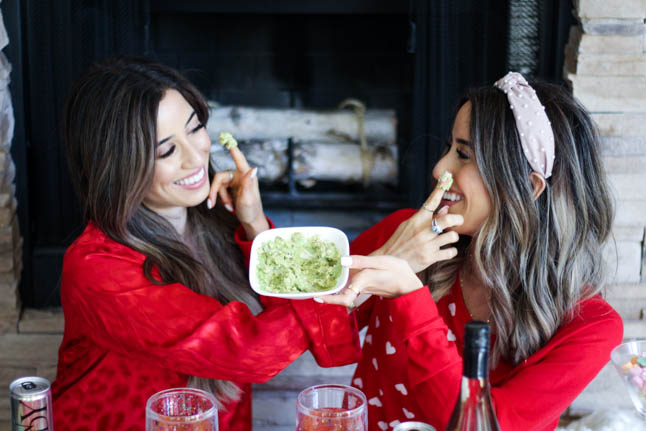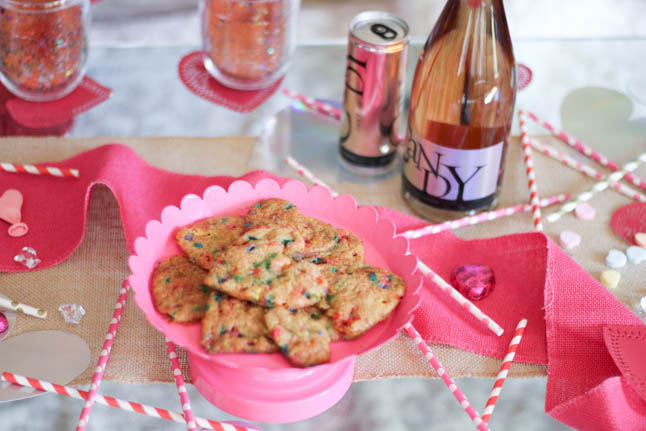 Organize A Fun Gift Exchange
Everyone loves to receive a gift, big or small. Some of our favorite gift ideas for your besties are: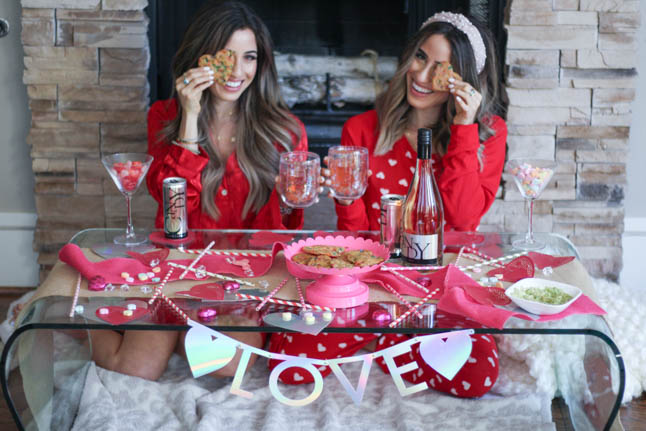 This post was inspired by JaM Cellars– all opinions are our own. Find California Candy Dry Rosé, CandyCans and more easy-to-love wines Butter  Chardonnay, JaM Cab and Toast Sparkling in the wine aisle. Head to your local grocery or find a store near you by just entering your zip.
Shop the Post