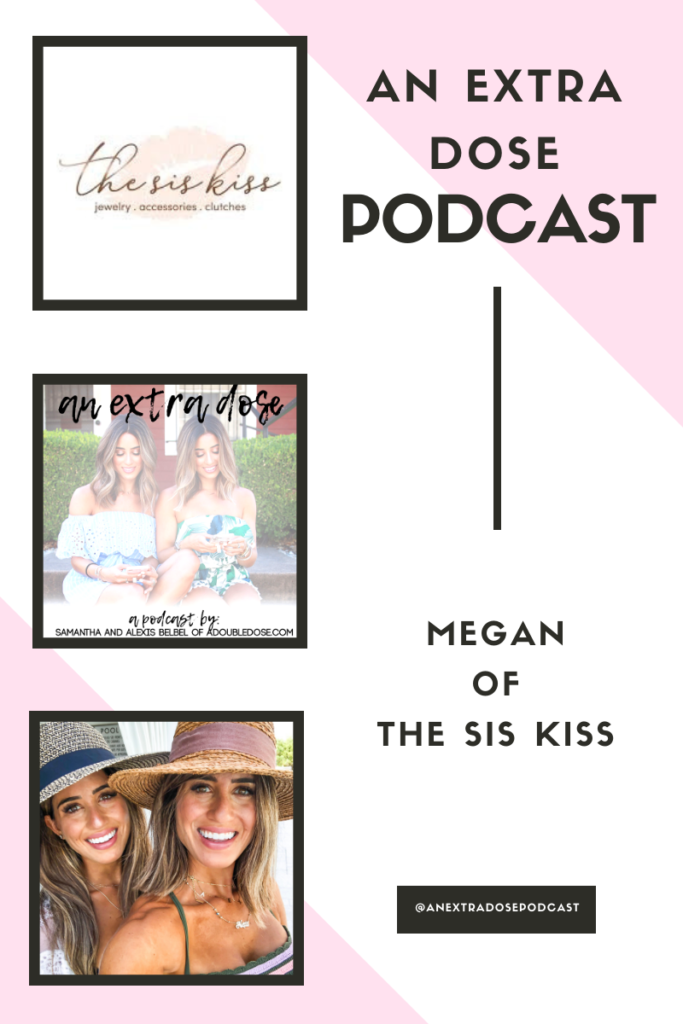 In case you missed our last episode of An Extra Dose, you can listen to that here!
A little about this episode:
On this episode of An Extra Dose Podcast, we are chatting with Megan, founder of The Sis Kiss, a handmade jewelry company with a great social media presence, and the most adorable pieces that we love wearing personally. She is sharing her story on how she got started, what it is like to work with influencers, how she deals with competition, and more!
**use code DOUBLEDOSE20 for 20% off**
Items mentioned in episode:

Podcast: Play in new window
Subscribe: Apple Podcasts | Spotify | RSS