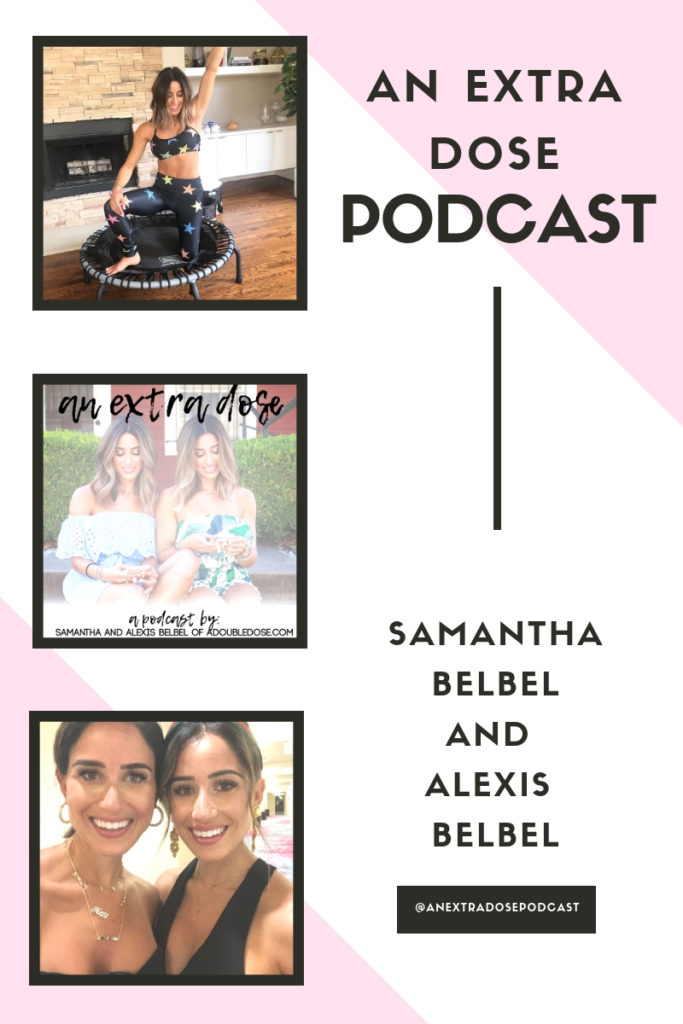 In case you missed our last episode of An Extra Dose, you can listen to that here!
A little about this episode:
On this episode of An Extra Dose Podcast, Samantha and Alexis are talking about how to deal with a friendship breakup and their tips on how to get through them. They also share ways they meet new friends. The Belbel sisters talk about their current workout routine, and why they switched to lower intensity workouts. Their favorites include books they have read recently.
This episode is brought you by Babe Lash We love their Essential Serum and Enhancing Conditioner. Use code DOUBLEDOSE for 20% off!
Items mentioned in episode:
a5cf7e1dec7e4abc952b0910f4eb9896f6c303708bc0f6f3a2

Listen to our other episodes about rejection here.
Want To See Some Similar Posts?
Making An Effort To be More Social
How To Handle Rejection, Why Are Number So Important, Tips On Bloating And Digestion
Would You Rather Questions With Alexis and Samantha Belbel
5 Reasons Why It Is Important To Do Less Intense Workouts
Switching Up Our Workouts, Spray Tanning Tips, Our Favorite Memories With Our Mom
Podcast: Play in new window
Subscribe: Apple Podcasts | Spotify | RSS