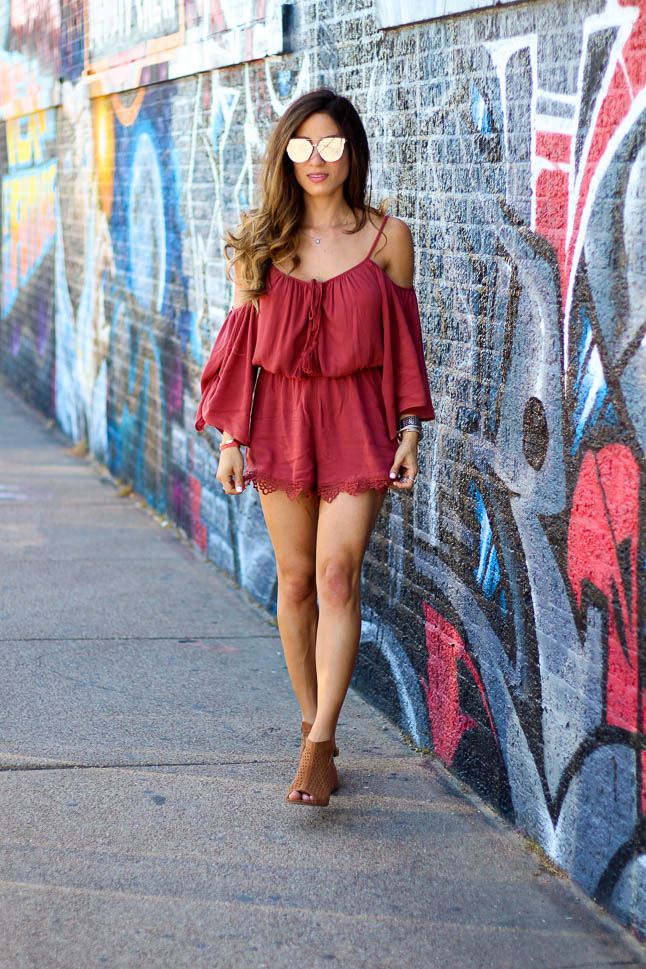 Happy almost weekend! We just got back into Dallas last night from beautiful Cabo! We can't wait to share our trip with you all, and we are creating vlog of our trip, so we hope you all enjoy the realness, haha.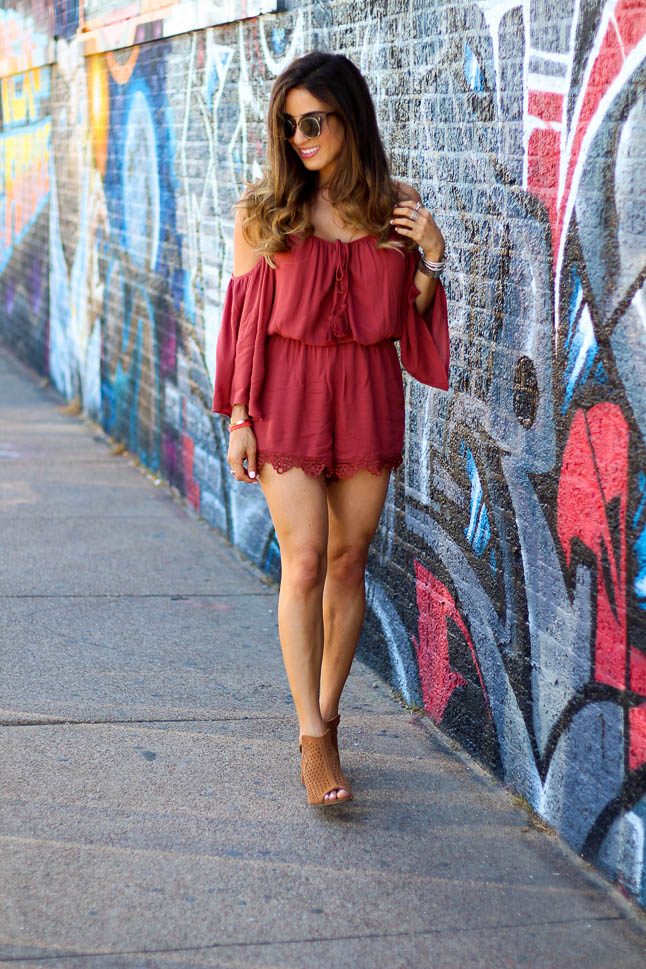 This romper is so perfect for spring and summer. It is a great color, and super flattering on any skin tone. We love the flowy feel of it, and also the color. This would be a great option for UT (University of Texas) game day. HOOK 'EM! We are all about the burnt orange. When we were in school there, it was pretty tough to find good burnt orange pieces. This one is a great price point, and we love the fit of it!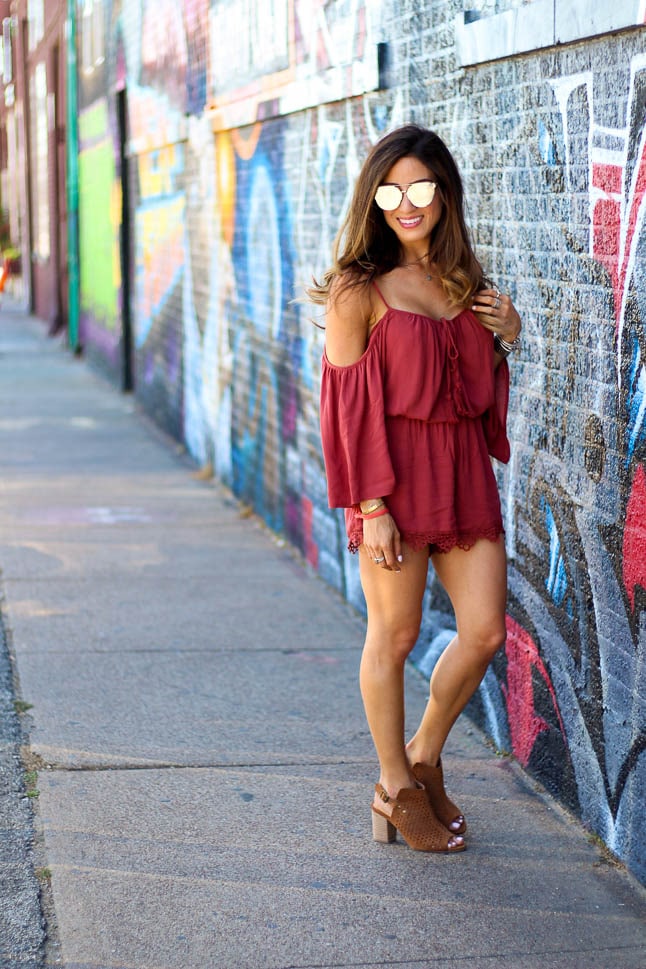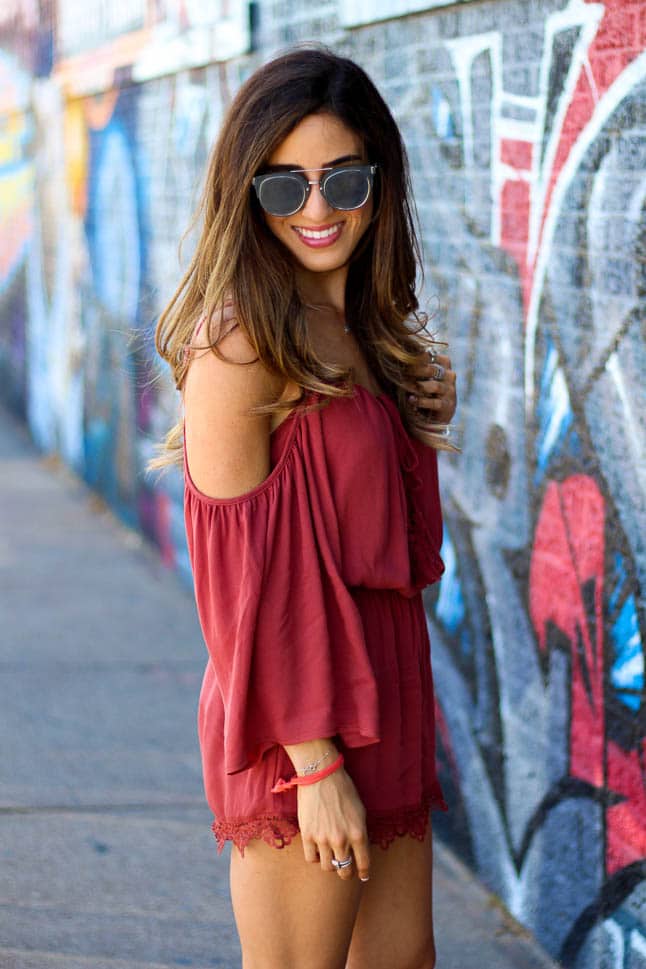 We get asked a lot what we wear underneath these types of pieces. We like to wear these petals, or these silicon covers. They're great for any cami or backless top or dress.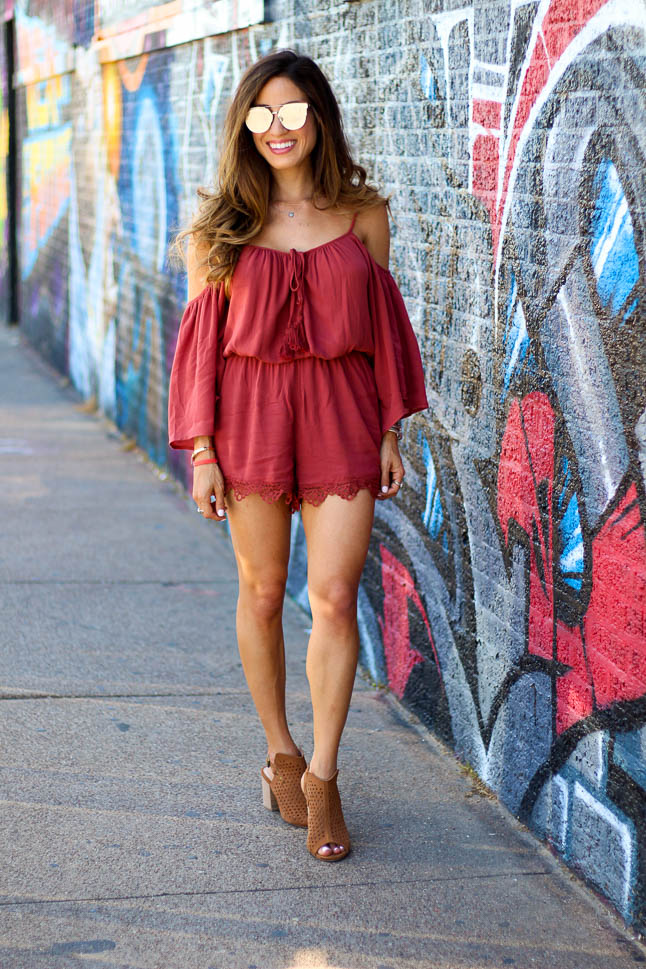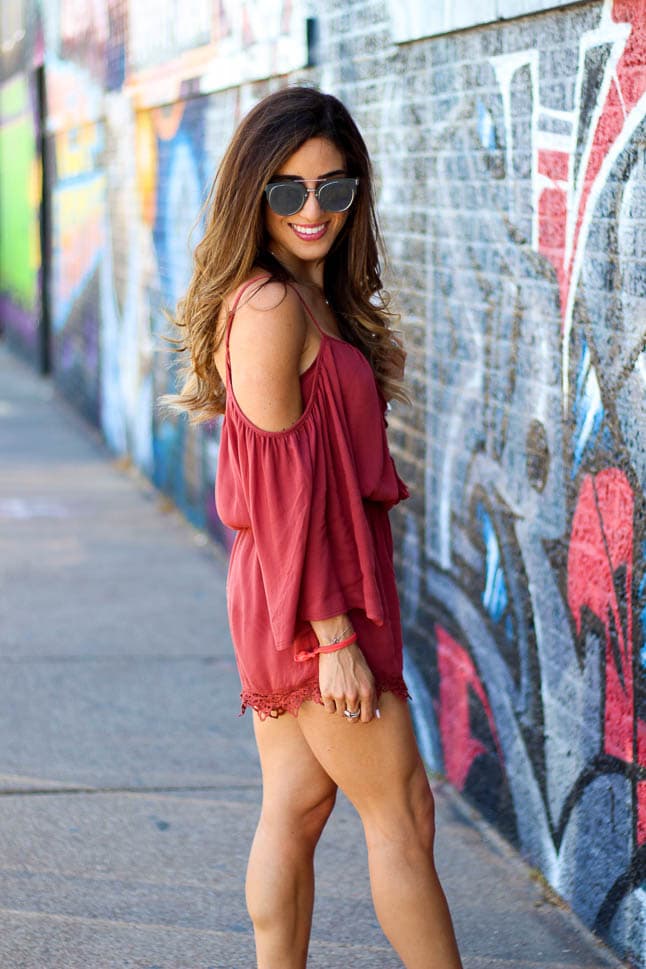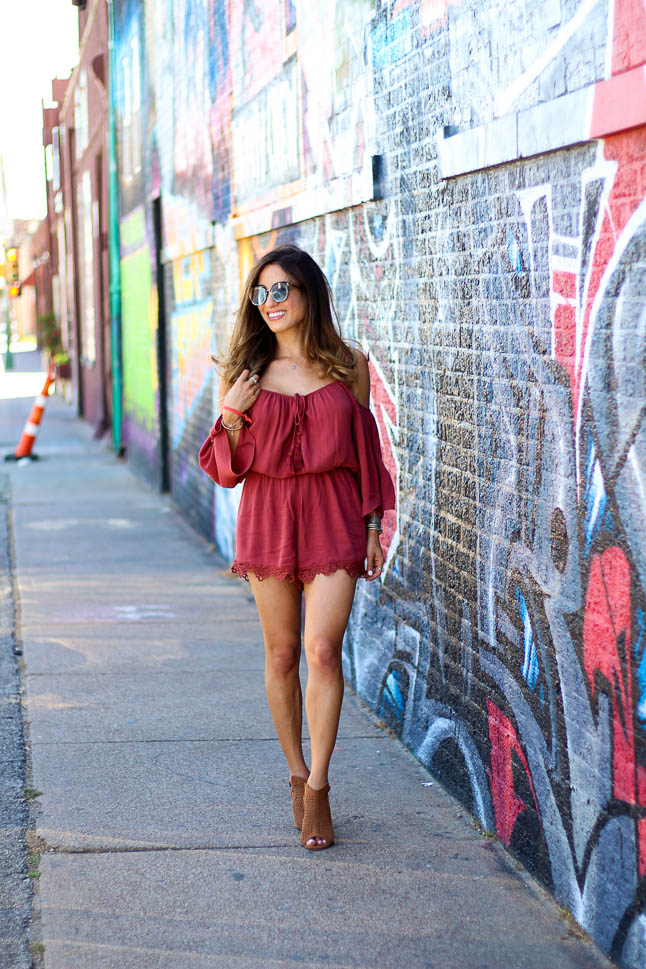 You all may remember these shoes, and how often we wear them. They are pretty worn out from how often we put them on, haha. They are just so comfortable, and go with everything!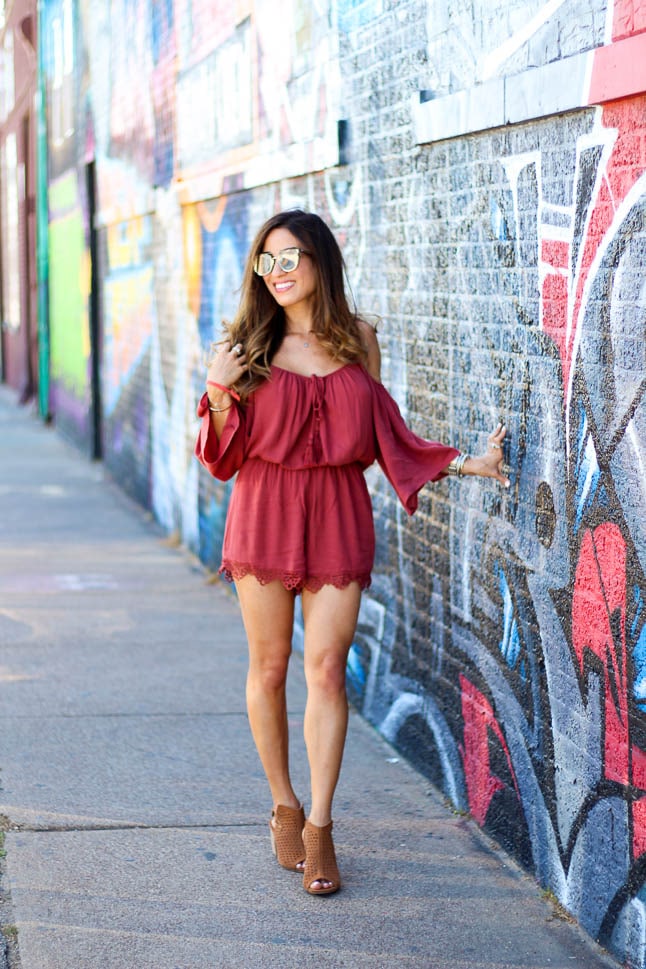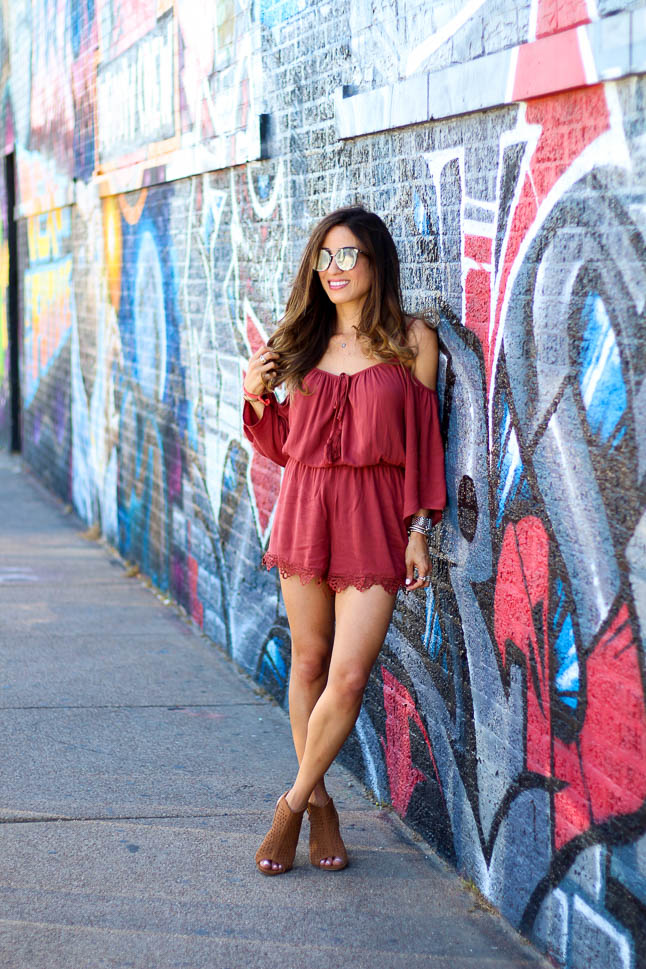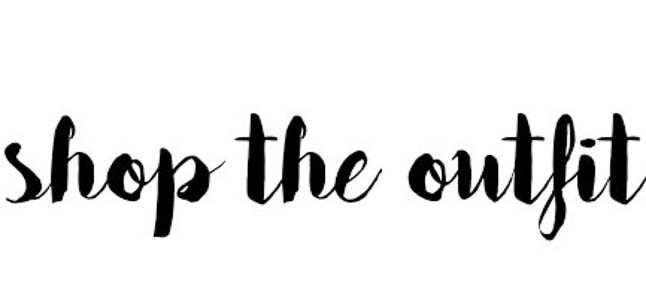 { Cold Shoulder Romper | Perforated Slingback Sandal | Sunglasses | Nail Color | Lip Color " Life of The Party"| Earrings | BRACELETS: David Yurman Cable Bracelets here, here, and here and Pave Bangle and Cartier Love Bracelet | RINGS: David Yurman Ring here and here | Hamsa Necklace Similar Here and Name Necklace Here | WATCH: Michele Deco Watch }