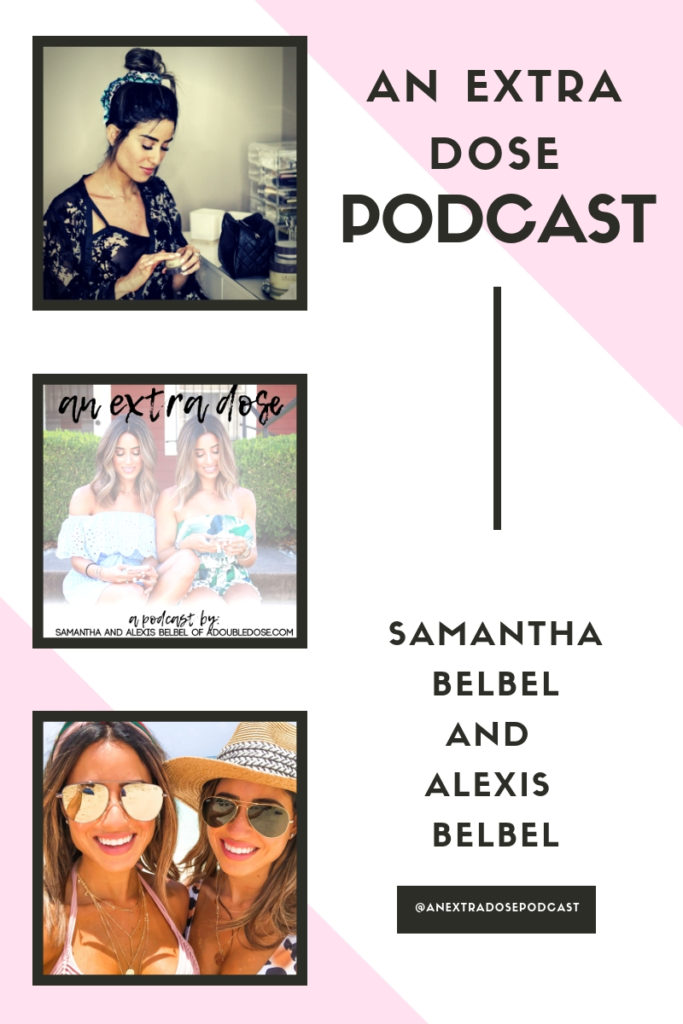 In case you missed our last episode of An Extra Dose, you can listen to that here!
A little about this episode:
On this episode of An Extra Dose Podcast, Samantha and Alexis are sharing their beauty rehab tips when it comes to lashes, hair, skincare, nails and more! They are also talking about what rebounding is, what the benefits are, and why we think you should try it out. The twins also share their recent thoughts on The Bachelorette and Alexis's opinion on auditioning for the show. Their favorites include their most recent purchases on Amazon.
This episode is brought you by Babe Lash. We love their Essential Serum and Enhancing Conditioner. Use code DOUBLEDOSE for 20% off!
Items mentioned in episode:

ALSO, we would LOOOOVE to hear your feedback. Don't forget to rate + review us on iTunes.
To listen to the episode, click the PLAY button at the top, or you can search "an extra dose" in iTunes or the podcast app!
Have a question or topic idea? — Send any questions you wanted answered on An Extra Dose to doubledoseblog@gmail.com OR comment below on this post.
**In case you miss any of our future episodes of An Extra Dose, you can listen to them under on our main page (adoubledose.com > Podcast).
Want To See Some Similar Posts?
Our Skincare Routine- An Extra Dose Podcast
Our Tips On Achieving Glowing Skin For Summer
Podcast: Play in new window
Subscribe: Apple Podcasts | Spotify | RSS