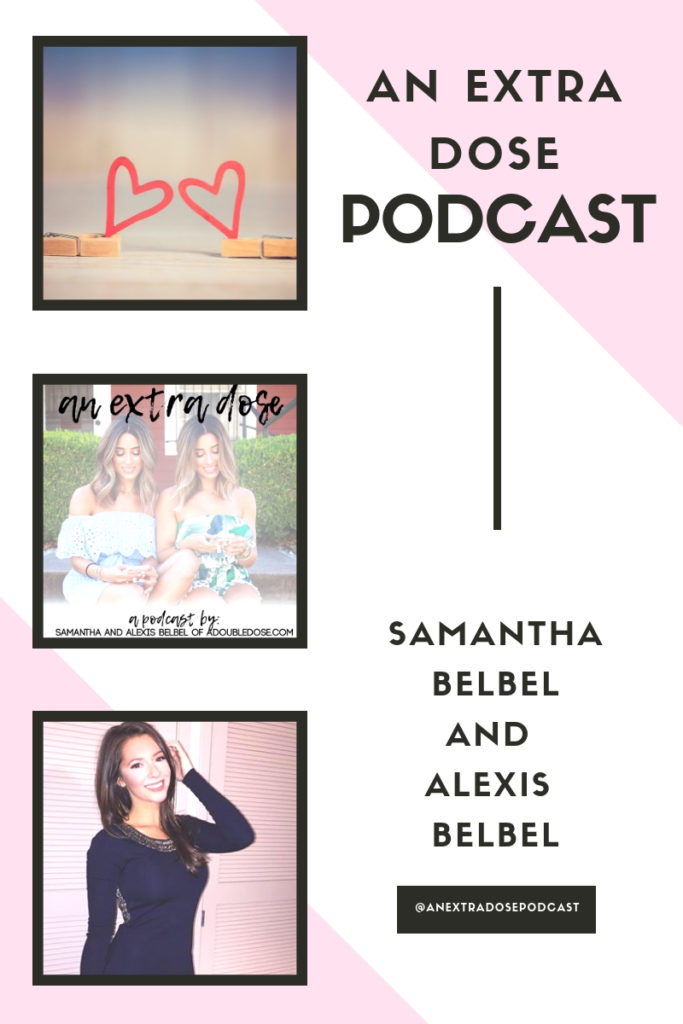 In case you missed our last episode of An Extra Dose, you can listen to that here! 
A little about this episode:
On this episode of An Extra Dose Podcast, Samantha and Alexis are chatting with professional matchmaker, Thalia Ouimet, based out of Atlanta. They are getting into all of the juicy and relatable topics about dating like the biggest mistakes people make on a first date, if there is only one soulmate for individuals, and when people should get out of a relationship. She is also sharing some spots to meet some potential men!
ALSO, we would LOOOOVE to hear your feedback. Don't forget to rate + review us on iTunes.
To listen to the episode, click the PLAY button at the top, or you can search "an extra dose" in iTunes or the podcast app!
Have a question or topic idea? — Send any questions you wanted answered on An Extra Dose to [email protected] OR comment below on this post.
**In case you miss any of our future episodes of An Extra Dose, you can listen to them under on our main page (adoubledose.com > Podcast).
Want To See Some Similar Posts?
How To Find The Right One With Dating Expert Samantha Daniels
The Truth About Going Through A Breakup
Q+ A With Samantha's Boyfriend, Taylor
Podcast: Play in new window
Subscribe: Apple Podcasts | Spotify | RSS