*click to shop*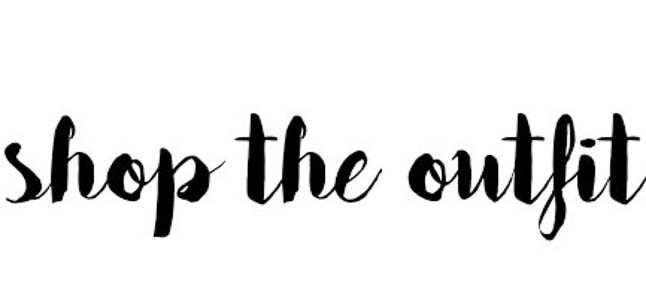 { 1. | 2. | 3. | 4. | 5. | 6. | 7. | 8. | 9. | 10. | 11. | 12. | 13. | 14. | 15. | 16. }

It is about that time that most people are taking their summer trips. In case y'all are about to head out on a trip, we wanted to share some of our must have summer vacation packing essentials. We don't know about you, but we are known to overpack, especially when we are going on a beach trip. You can never have too many options, right?! And, what if you aren't in the mood to wear what you packed! UGH, the struggle is real.
We want to talk a little about what is on our packing list:
SUNGLASSES: of course, you have to have good shades. Yes, they are to protect your eyes, but let's be honest, they are also for the fashion statement.We love these mirrored ones, and these aviators are classics.
TOTE: a good tote is a necessity for heading out to the pool and beach. We love to bring one that doubles as a travel bag as well. This one is on sale and super cute!
SUNSCREEN: we literally ALWAYS forget this on every.single.trip. We love this brand, and the scent of this one looks amazing!
WATER BOTTLE: we started doing this and bringing a water bottle with us. It is great to bring to the beach, so you can make sure that you are drinking enough water and staying hydrated.
WHITE JEANS: always a classic, and we love the fit of these!
DENIM SHORTS: These are great to throw on top of a swimsuit and we love the cuff on these!
SLIP ONS: we swear by these because they're under $60 and come in a bunch of colors!
BRIGHT SANDALS: these are a good color and these are super comfy! They also come in a bunch of colors!
HAT: we love a good hat, and this fedora hat is a great option that can be worn with your swimsuit or regular clothes.
SUGAR LIP BALM: This one is super moisturizing and it has a light shade of color.
BB CREAM: This is one is a great every day color. We have been using this one pretty much every day and we love how lightweight it is, but it is also good coverage for during the day.
BIKINI TOP: a fun bikini top is a must. This gingham one is so cute and super cute with colored bottoms.
BRIGHT ONE-PIECE: we don't usually go for one-pieces, but this one is a great color.
SWING DRESS: This one is a great option for traveling because it is comfy AND it has pockets!
TENNIS SHOES: These are a must! If you bring them on your trip, you have no excuse to not get a workout in!
STATEMENT EARRINGS: We love bringing these on trips because they look super cute with the swimsuit or with your hair up in a bun.
SaveSave