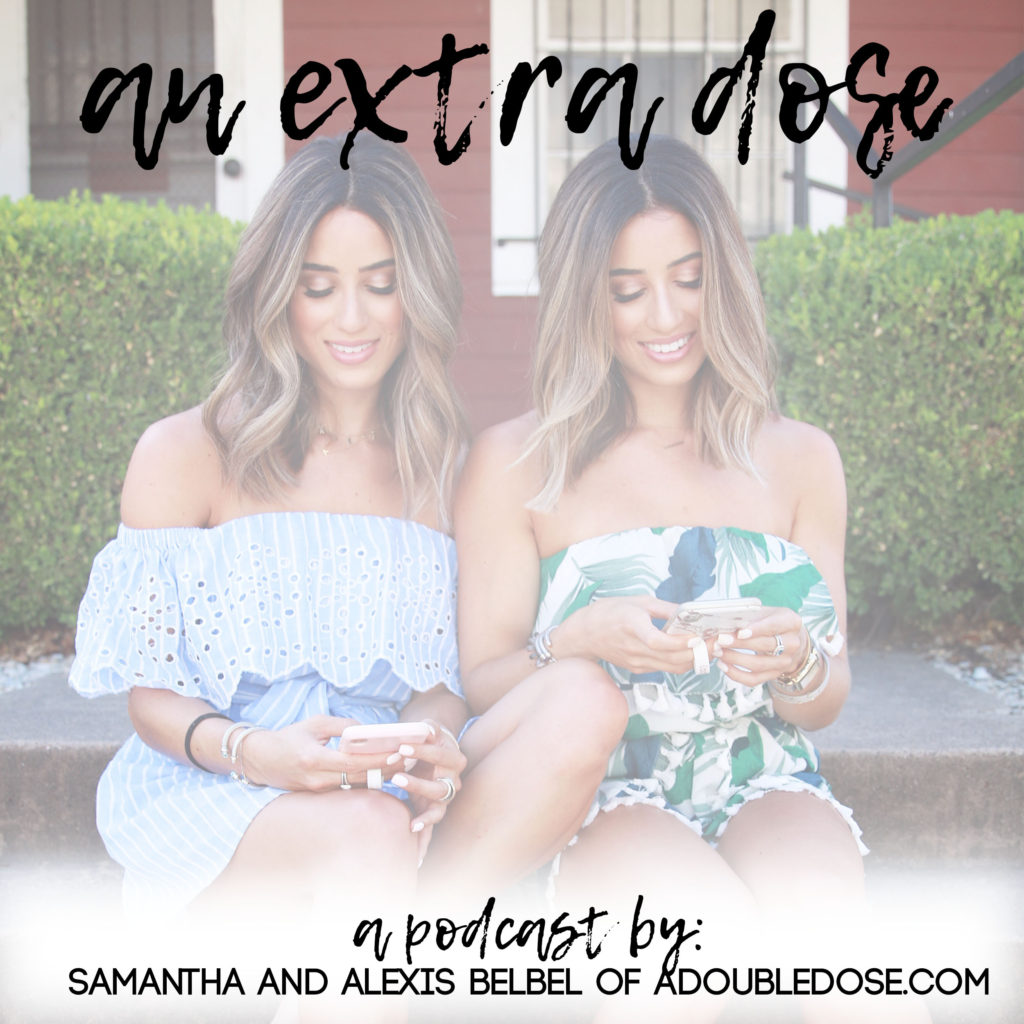 In case you missed our last episode of An Extra Dose, you can listen to that here! In case you can't find us on apple podcasts, you may have to unsubscribe from our old podcast, and then search again for "an extra dose" and then resubscribe! You can now listen to us on Spotify, too!
In case you miss any of our future episodes of An Extra Dose, you can listen to them under  on our main page (adoubledose.com > Lifestyle > Podcasts). 
A little about this episode:
On this episode of An Extra Dose, the Belbel sisters talk about their trip to Austin + what they ate while they were there. They also shared some tips on how they worked from the car. The girls shared their tips and experiences on eating healthier while dating. Samantha and Alexis talked about which new self tanners they have been loving, and what they would recommend for staying bronze in the winter. The Belbels also share their favorite jackets and coats, and what their must haves are for fall and winter.
Items we we talked about in this post:

More posts related to this:
Our Texas getaway at the JW Marriott in Austin
Our Stay At The South Congress Hotel
What We Eat At Our Favorite Local Restaurants
We would LOOOOVE to hear your feedback. We are just starting out, so any tips or anything you want answered, we are all ears! Also, don't forget to rate + review us on iTunes.
To listen to the episode, click the PLAY button at the top, or you can search "an extra dose" in iTunes or the podcast app!
Send any questions you wanted answered on An Extra Dose to [email protected] OR comment below on this post.
Podcast: Play in new window
Subscribe: RSS