*click each shoe to shop directly!*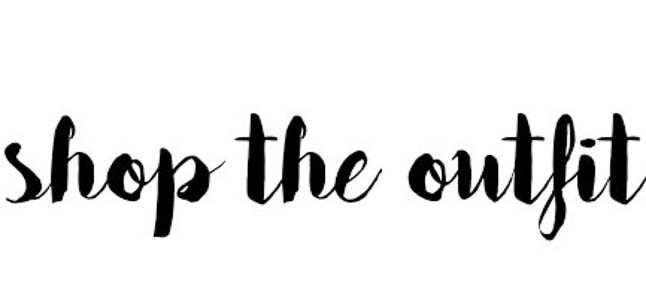 { 1 | 2 | 3 | 4 | 5 | 6 | 7 | 8 | 9 | 10 | 11 | 12 | 13 }

Happy Wednesday! We had a few requests to share our favorite shoes for fall and winter, and of course, we thought it was a great idea. Who doesn't want to stock up on some cute shoes for fall? It can be SO overwhelming to figure out what shoes you need, and shoes you actually want. Of course, all of us want a ton of shoes, but we think there are a few shoes that are necessary for fall/winter, so we will be sharing our faves + a little about each shoe and why we love it!
BASIC BOOTIE:
#1 comes in 2 colors and are under $80. We love the cutout detailing on the side of them! This pair is a great all-around bootie because the heel isn't too high, so it can be worn as an every day shoe with jeans, leggings, dresses, etc.
We own #2 in the grey. Such a good color for blacks and other grey shades. It also surprisingly looks good with tans and neutrals. This pair is super comfortable, despite the fact that it has some height to it!
#3 is under $60, aka a STEAL! Love the studded detailing around the ankle because it adds a fun twist! The black is a great color with other black pieces like jeans and leggings, or even tights!
#4 is another pair you all have probably seen us wear on repeat. They come in 3 colors and are really so comfortable! We have them in the tan color, but this brown shade is also great! We wear a peep-toe bootie all year (to show off our pedicures 😉 ) size up a half size in these because they run a little small!
MULES:
#6 is a fun twist on a mule. They are a great shoe to pair with a dress or basic jean to dress it up a little. They give you some height, without being too much of a big statement and they make your legs look super long– always a plus!
#7 is a great flat if you're in the market for one! Super comfortable and flattering because of the pointed toe, and comes in 6 colors!
FLATS:
see #7 above!
#5 is another pair we own, and seriously, if you purchase ANY shoe out of all of these, it should be this pair. Honestly, can't say enough about these. Under $60, super comfortable, go with eveeerrything, and so cute on!
#8 is a classic flat. We are sure you have owned a pair of these at one point or another! This leopard color is a fun twist on a neutral. We just love leopard! You could wear these with dresses, skirts, jeans, leggings, etc. They even look cute with tights!
#9 is a sneaker, but can be worn with jeans, without looking frumpy. The grey goes with everything and we love them with leggings, too! They are SO comfy, too, and super lightweight!
BOOTS:
#10 we have in tan. These feel like you're walking on a cloud, which is not normal for a boot! The grey is a great color, too!
We love the western vibe to #11. They come in 4 colors, including black, and would be adorable with a dress or skirt!
#12 is an incredible dupe for a pair that we have been crushing on and has gotten great reviews! They are a great OTK pair and so sexy on. They have been said to run small, so we would recommend reading the reviews, or maybe sizing up a half size.
We don't even have to go into #13. They're just a classic. We actually own 3 pairs of them, and wear them so much in the fall and winter, even when it is not necessarily raining. You can buy these sock inserts that are specifically made for the boots to keep your feet warm, too!
Shop more of our fave shoes below: