We had been wanting to share this post with you all for a while now! This dress is one you all have probably seen countless times on the blog and instagram feeds. We have worn this dress and styled it so many ways, so we wanted to share all the possibilities of how you can wear it year-round! It comes in a sleeveless version and a long-sleeved version, which are both great options!
See how we styled it in the below pictures!
#1: With some slip ons and a crossbody bag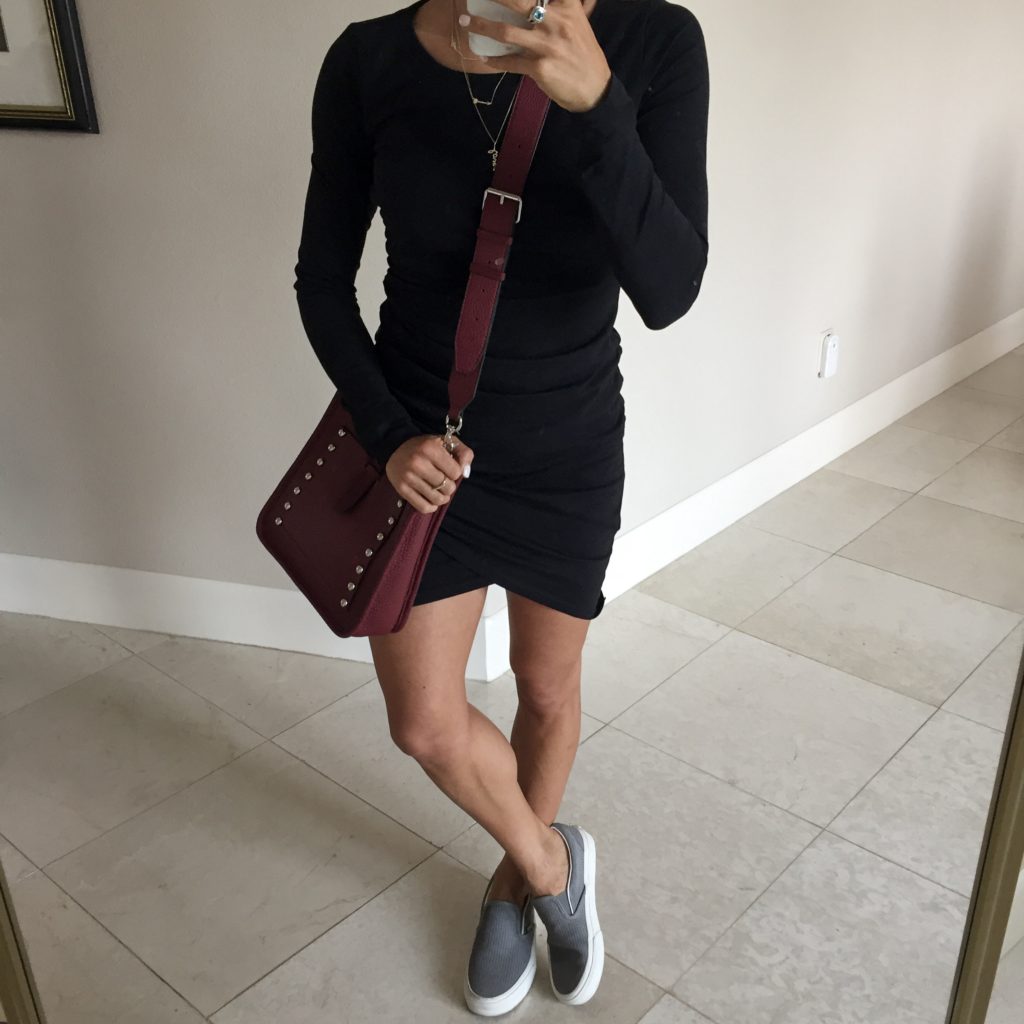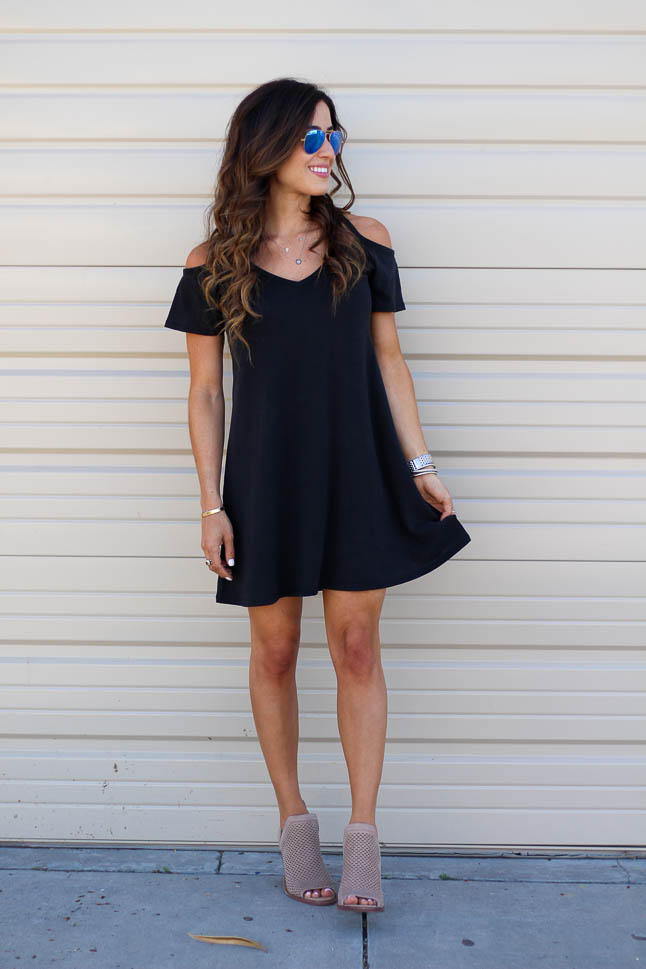 We hope it is officially warming up by you all! We have been experiencing 80's and 90's here, so we can't complain. We are definitely warm weather-type-of-girls. This swing dress is just $45 and comes in several colors, and will be coming with us on our upcoming trips at the end of this month. We are so excited to be heading to Austin and Cabo in just a couple of weeks, and will definitely be sure to keep you all posted on what we are packing with us. It will most likely be including some of the pieces we featured in this post!