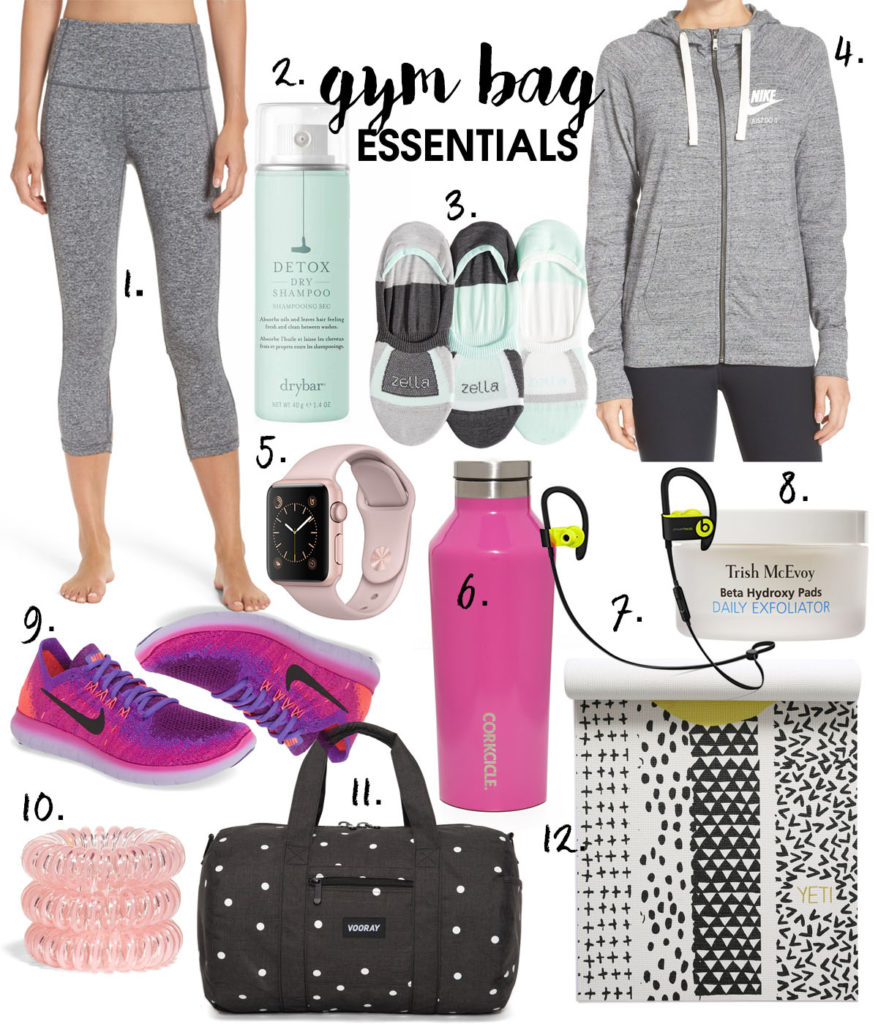 I can't believe it has taken us this long to put together a gym bag essentials post. If you all know us well, you know that we workout pretty much daily, so having the proper gym bag necessities is key! I mean, if you're not dressed the part, how can you have a good workout, right? A good outfit always gets us motivated, and hey, at least you'll look cute!
These are not all the necessities, but are most of ours, so we wanted to share them and explain why we depend on these!
Comfy Crops: We love a comfy crop, and this pair is SO SOFT, and super comfy for a workout or yoga. See more adorable crops and leggings here:
Dry Shampoo: This is seriously a life saver. If you haven't tried dry shampoo, it will be a game changer. It soaks up all of the oils in your roots, so it is basically like you washed and revived your hair without having to actually wash it.
Related Posts