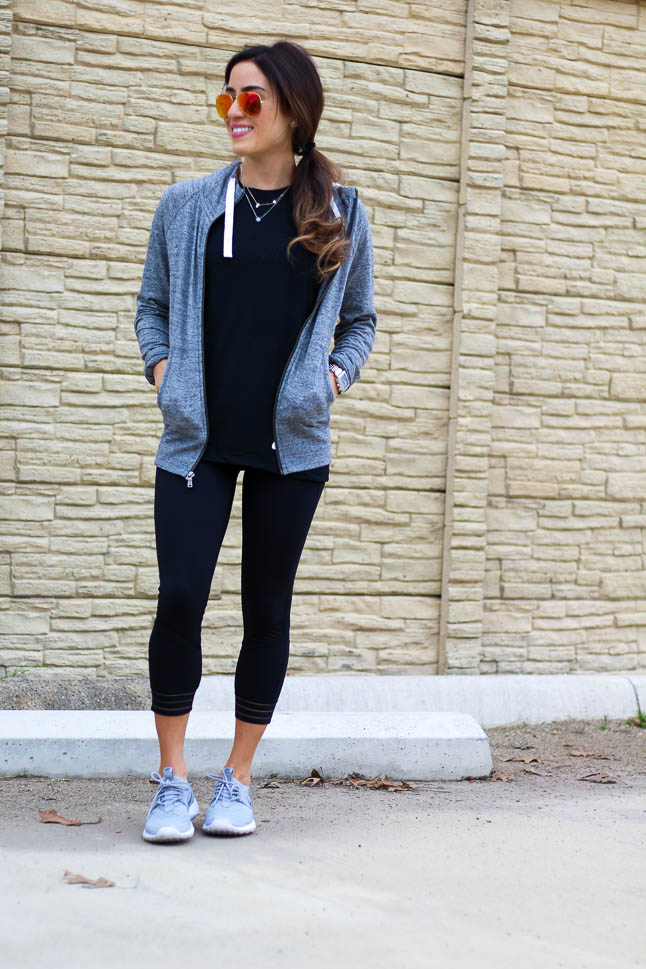 Happy Thursday! Hope you all are having a great week! We have almost made it to Friday. Do you all have any fun plans this weekend?! We just got back into Dallas from El Paso (where our parents still live). We spent the week there, and if we are being honest, we worked the entire time #workaholics. What can we say, we are very passionate about what we do, haha. We had a great time, though! Always nice to be with family!
You all may have seen this hoodie quite a bit on our instagrams. It is seriously SO soft. We want to live in it. What we love about it is, yes, of course, it is grey, but also, you can wear it with workout clothes and stuff like jeans and shorts. It is a great casual layering piece, AND it has pockets and a hood, what else can you ask for?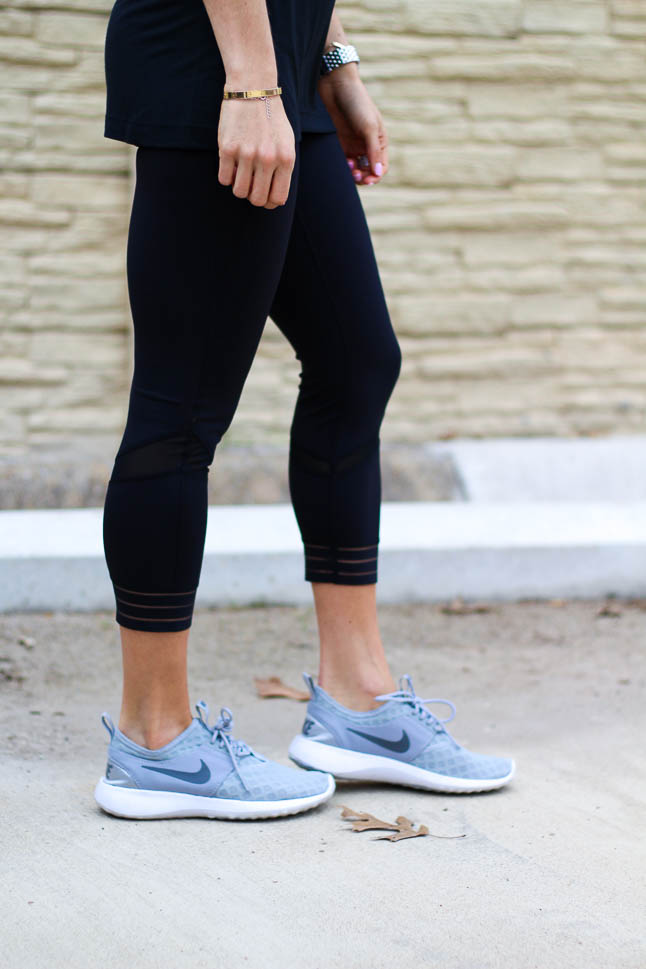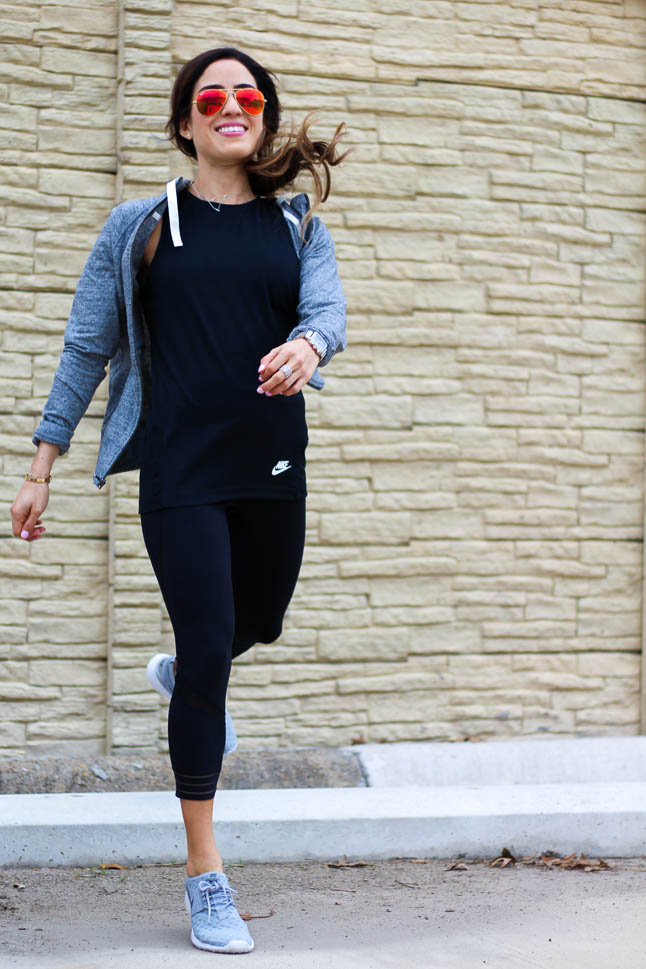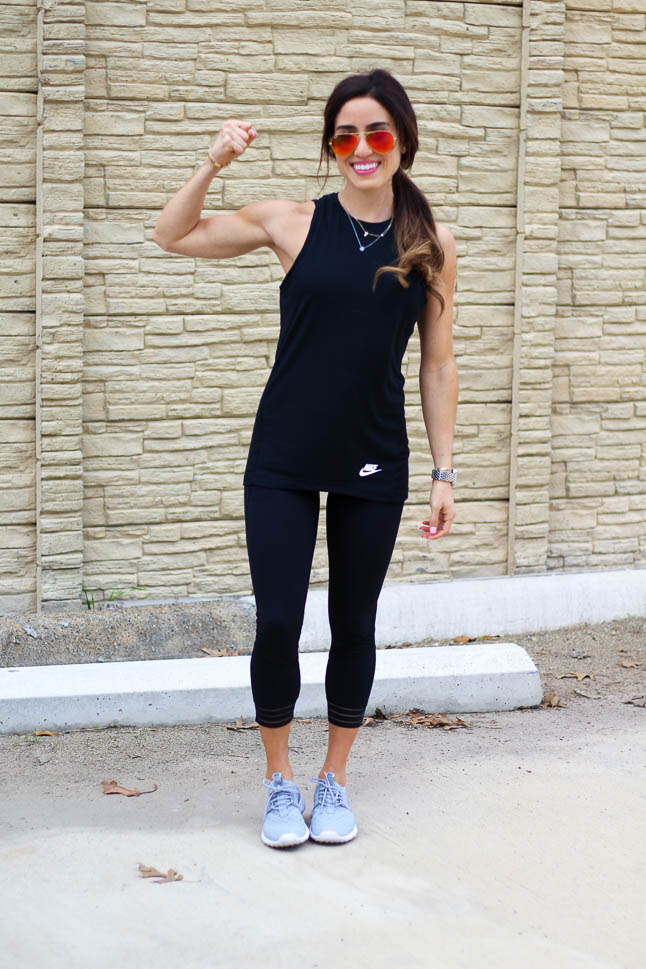 These tennis shoes are another item we wear ALL of the time. They are super light, aka great for packing for vacations, and they look good with jeans and shorts as well. These are the ones we are wearing, and then these are the newer ones with black on them.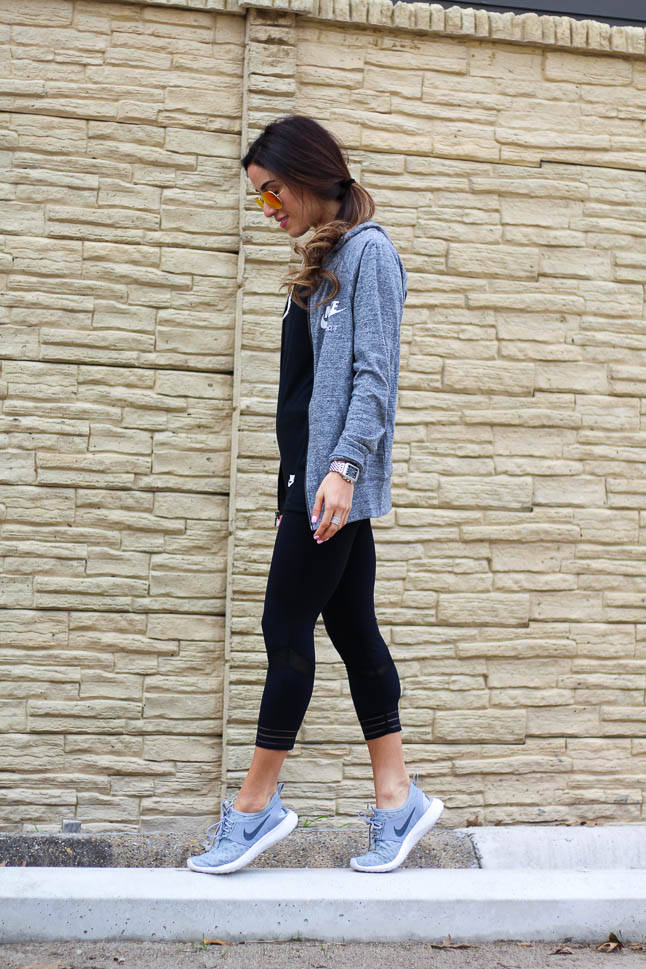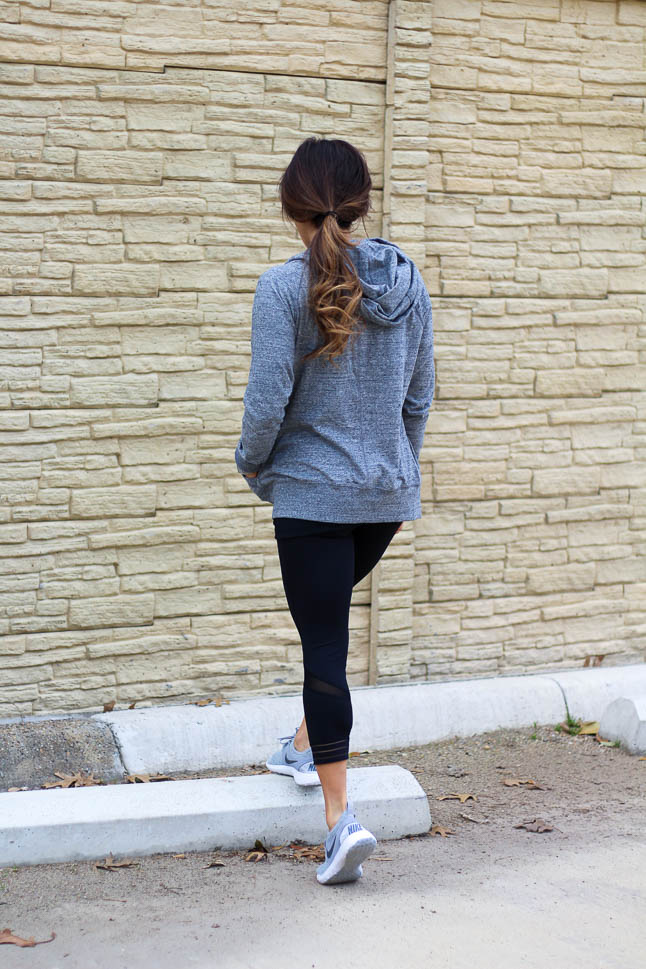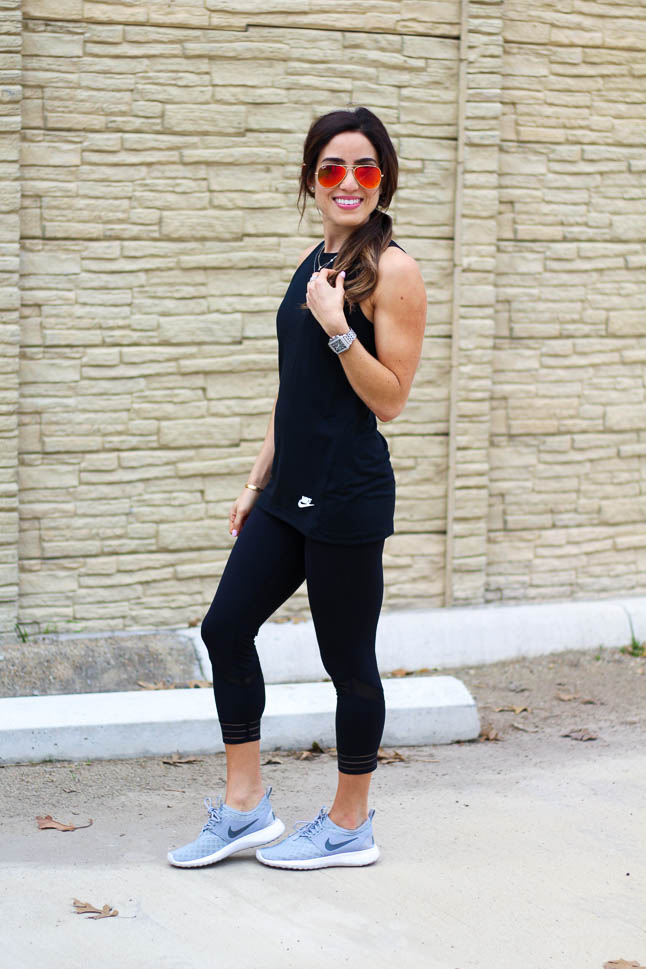 This is a great outfit if you're headed straight to brunch or errands after the gym (or if you just want to pretend you worked out ;))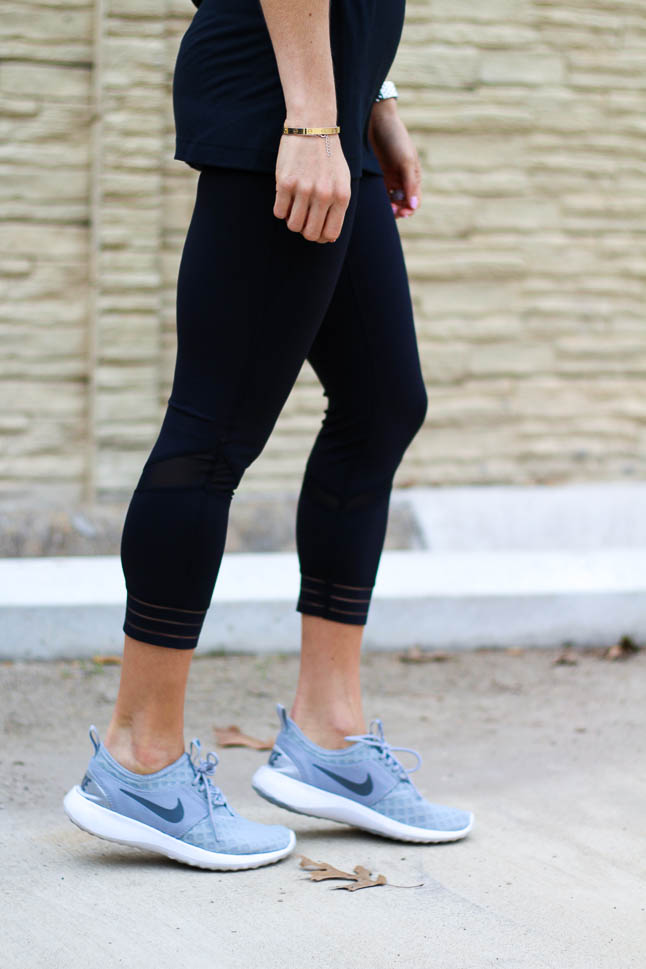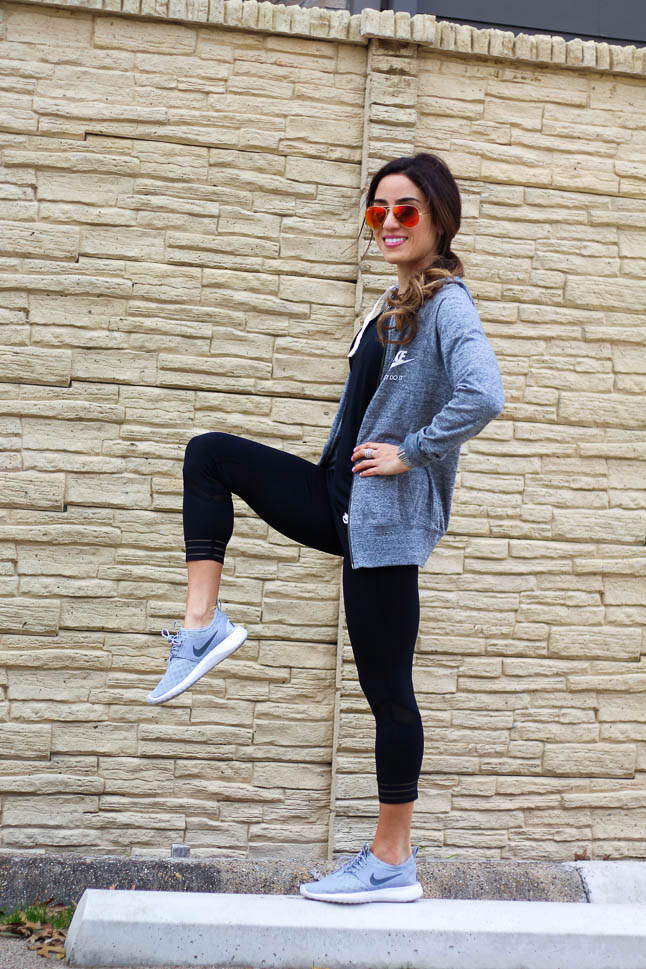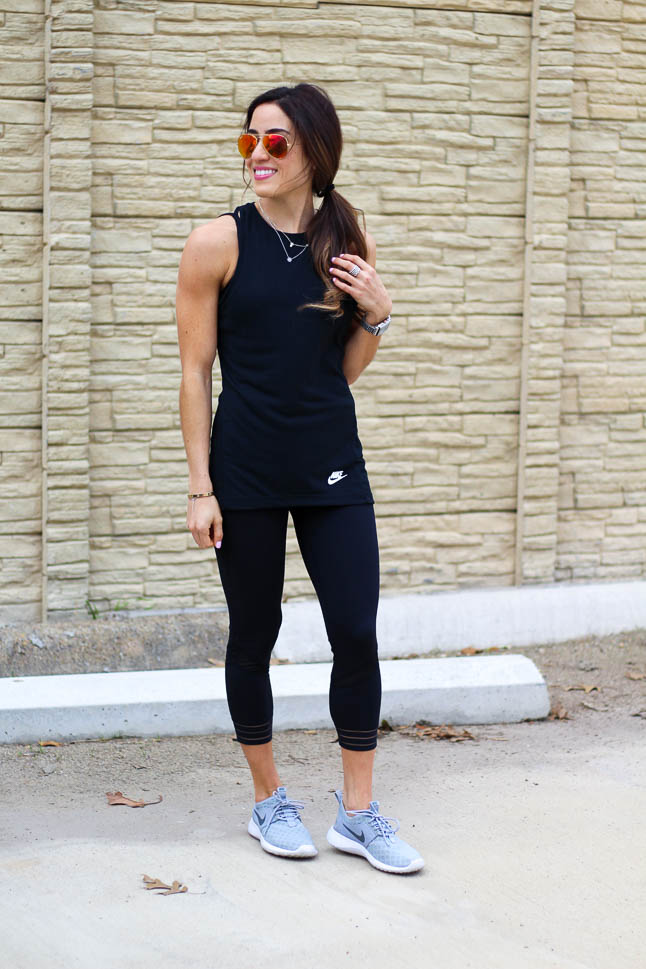 This black tank is great for working out because it has a great cut to it, and is fitted in all the right areas, and loose in areas you want it to be looser.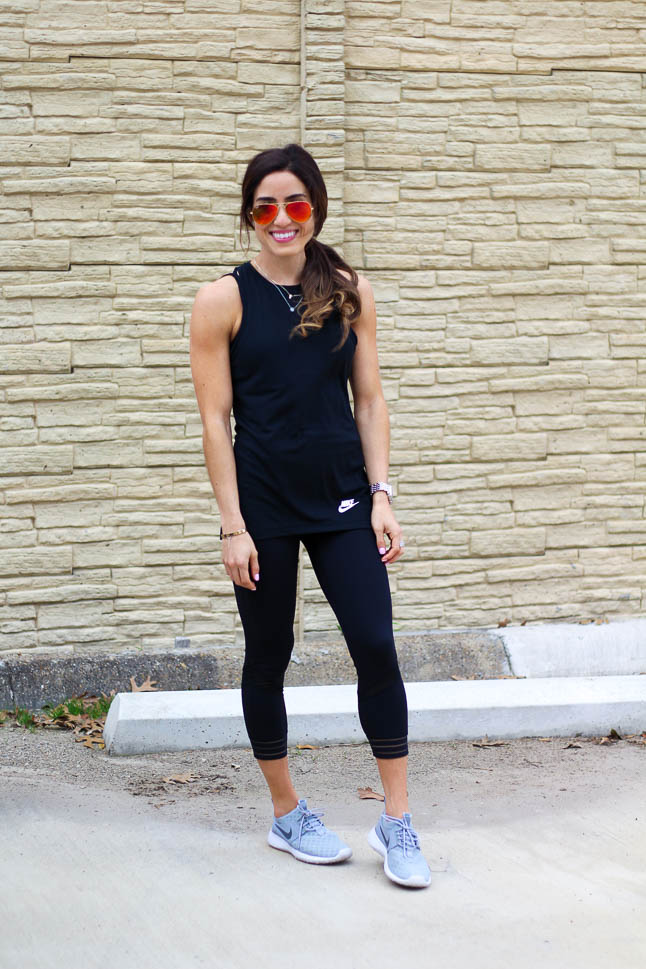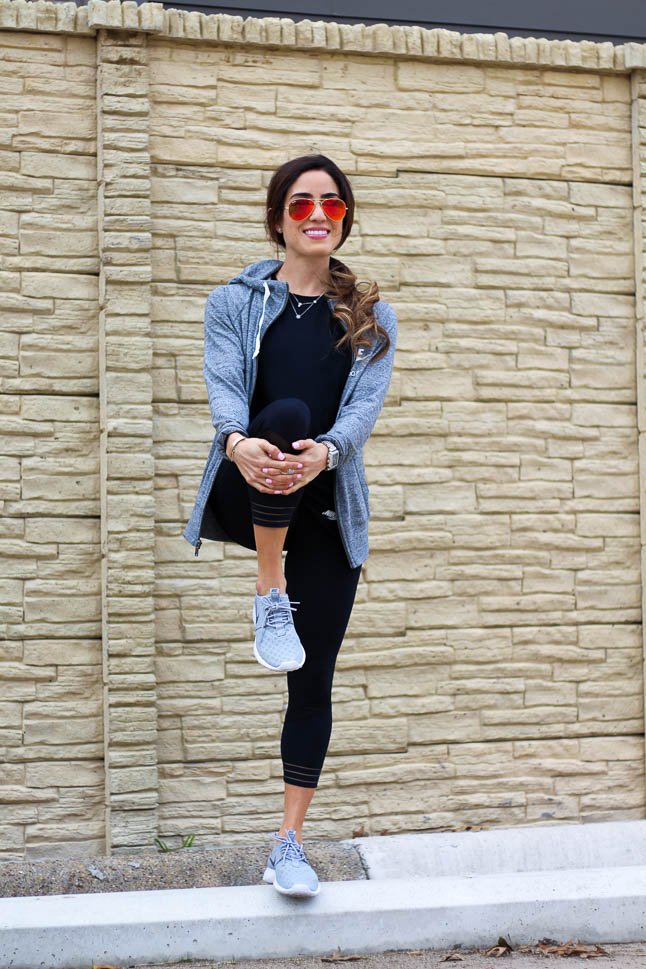 These crops are the perfect combination of mesh because they have just the right amount of it! We love the band detailing at the bottom! This pair is also similar, in case they don't have your size!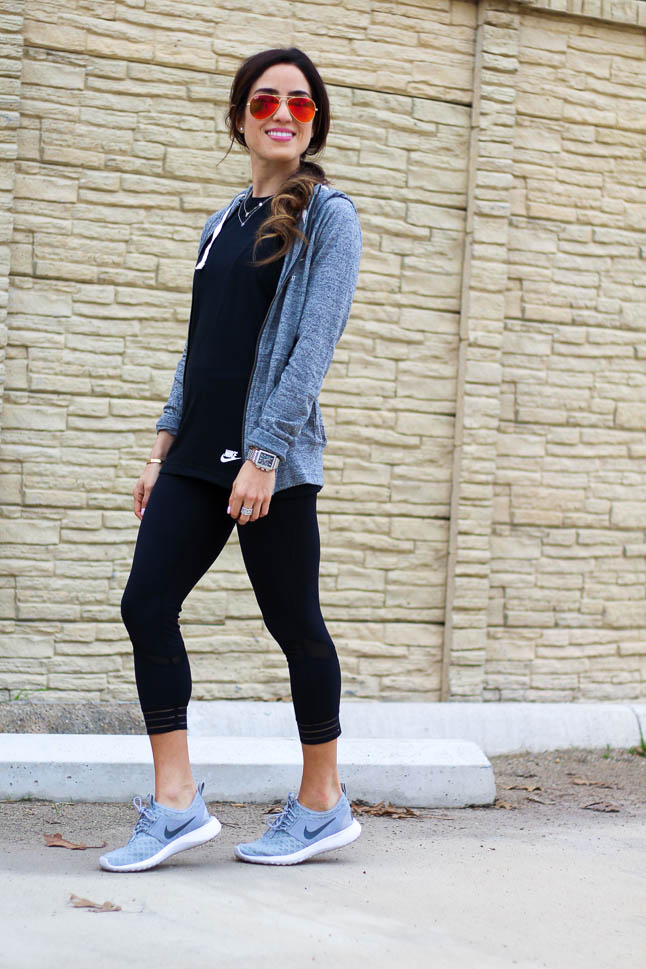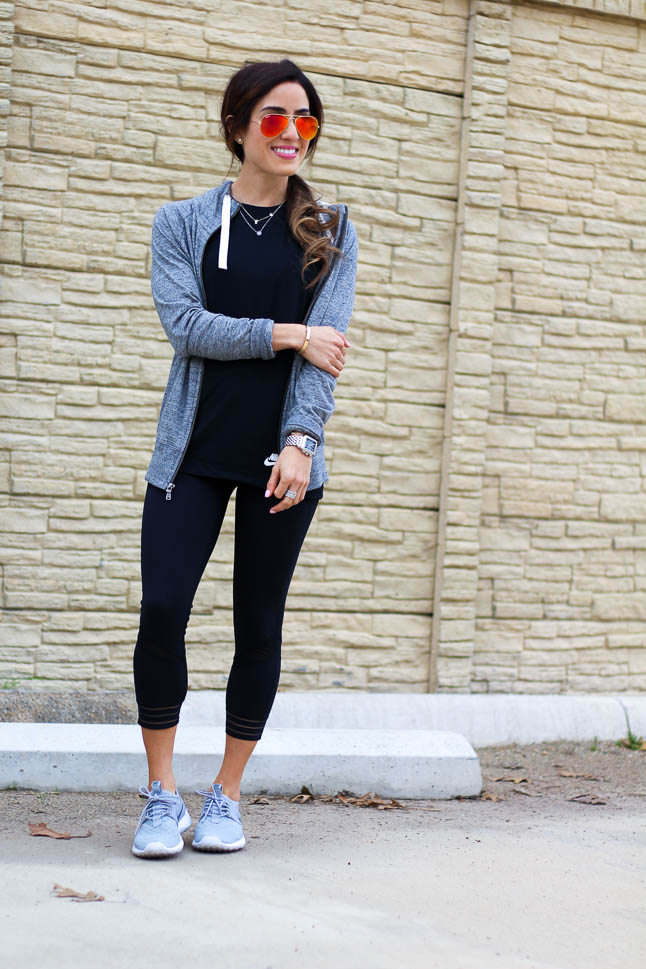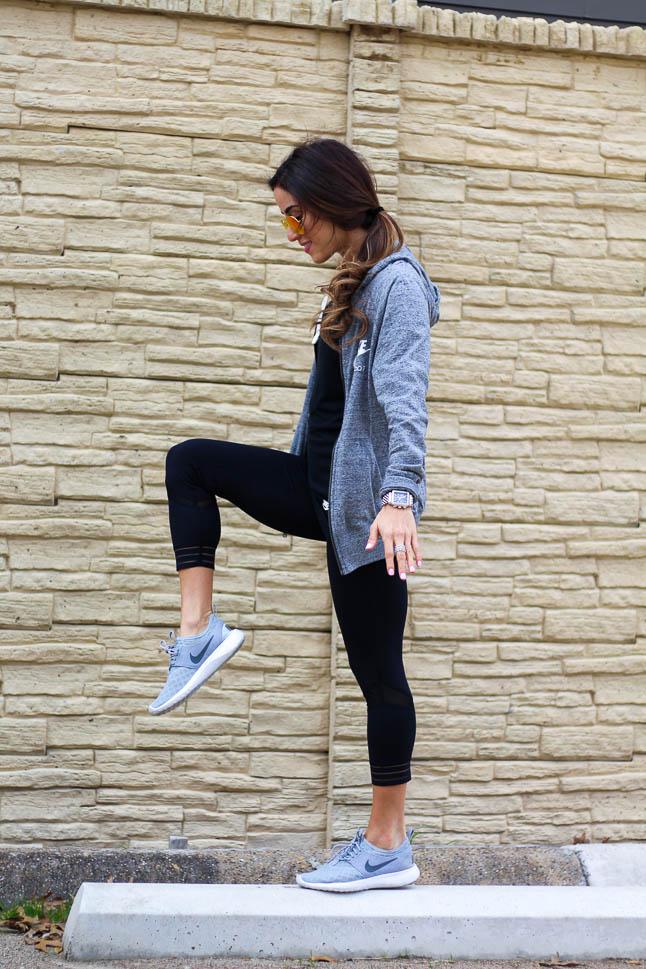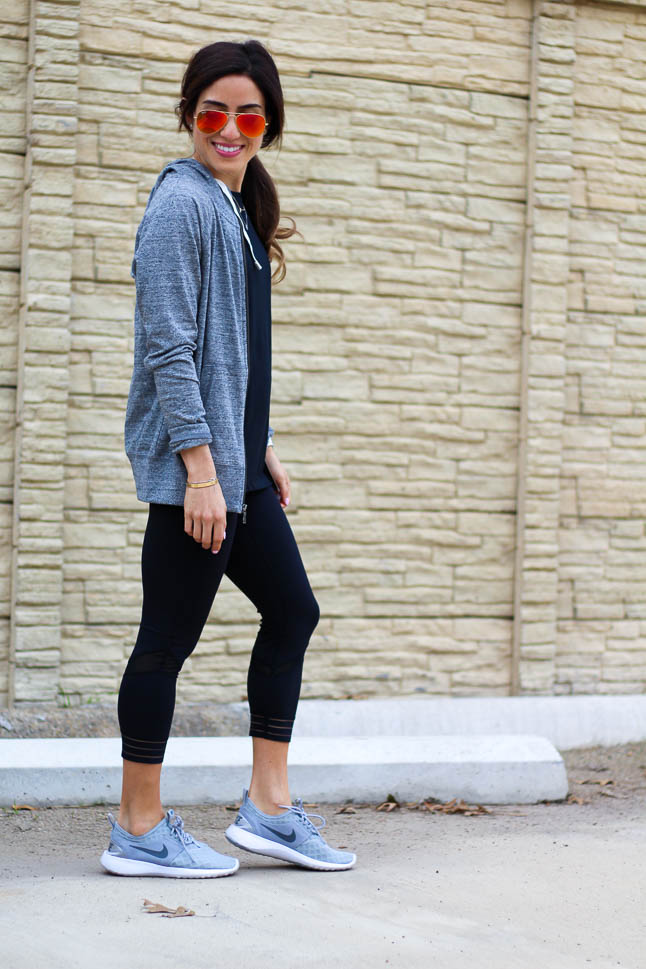 In case you missed yesterday's workout post, you can check it out here! We shared several recipes we made last week that you all were asking about, plus an outdoor workout, and more!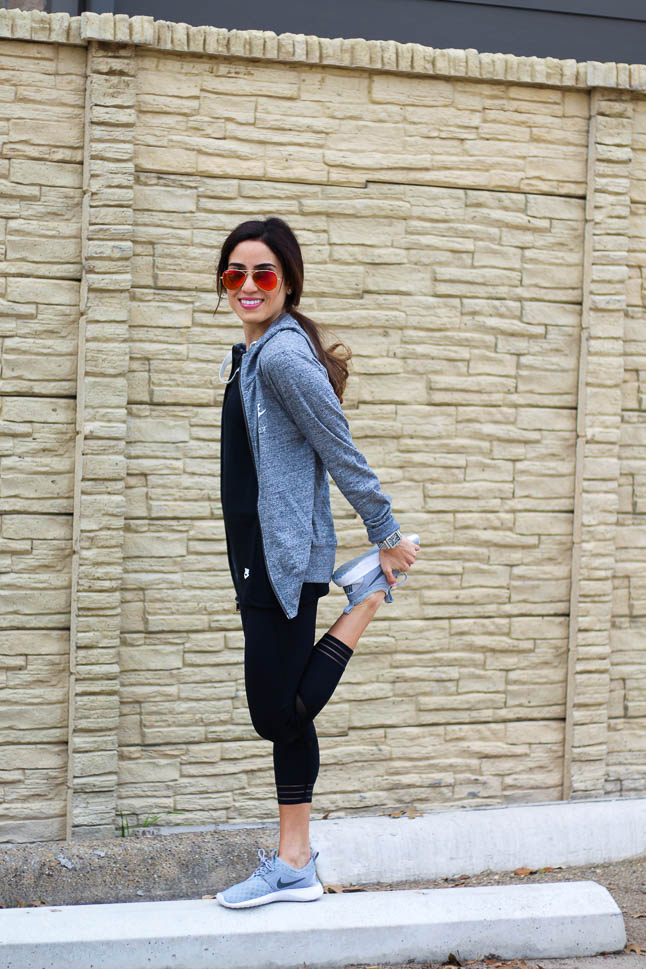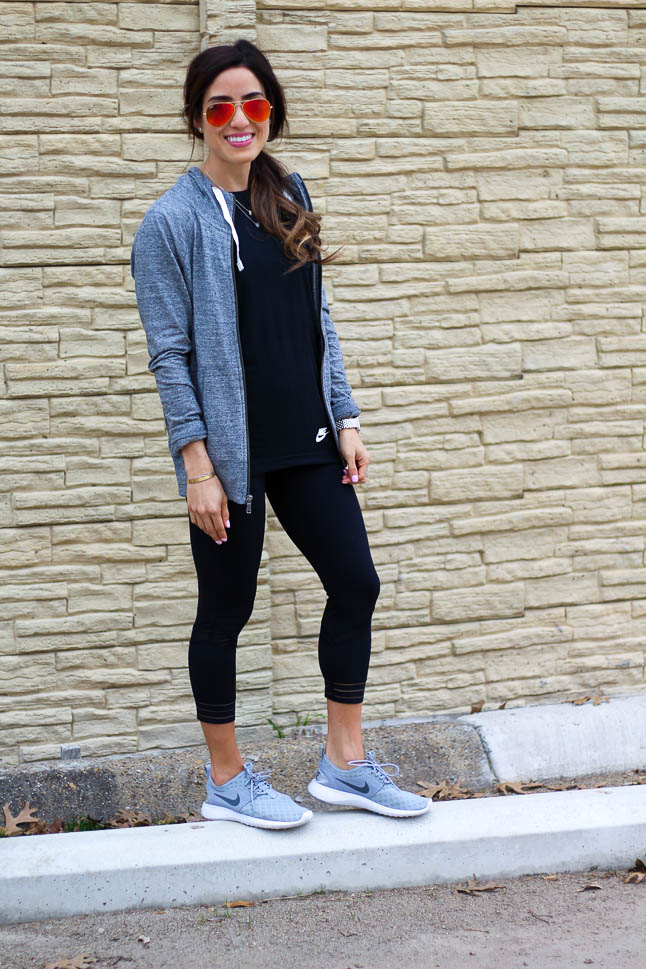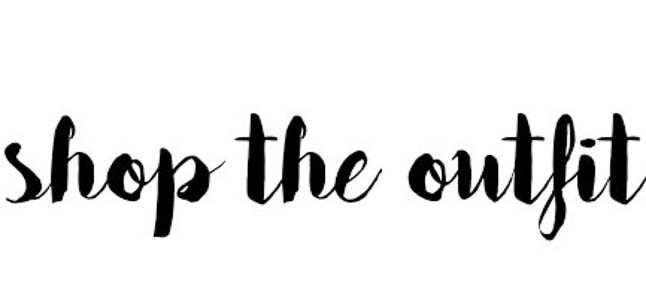 { Grey Hoodie | Black Mesh Crops also Similar Here | Grey Tennis Shoes also Here | Black Tank also Similar Here | Sports Bra | Sunglasses| Nail Color | Lip Color "Life Of The Party" | BRACELETS: David Yurman Cable Bracelets here, here, and here and Pave Bangle and Cartier Love Bracelet | RINGS: David Yurman Ring here and here | Hamsa Necklace Similar Here | WATCH: Michele Deco Watch }