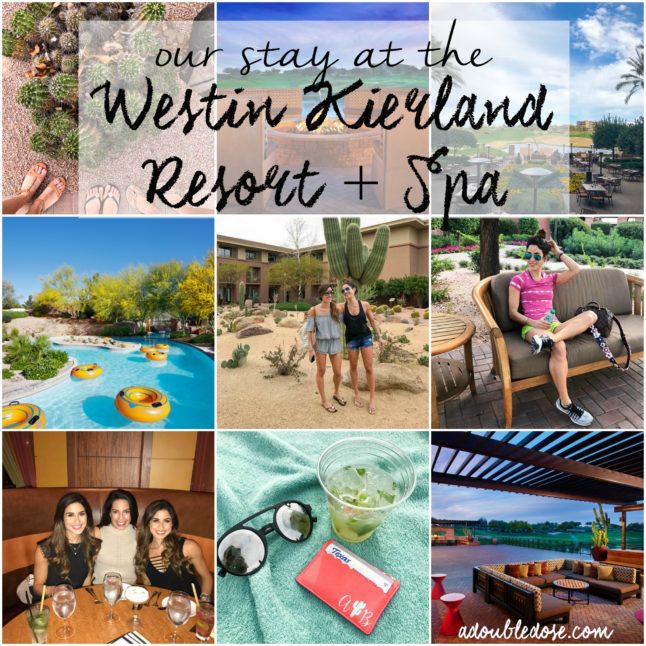 This past week, we had the pleasure of staying at the Westin Kierland Resort + Spa in Scottsdale, Arizona. From the incredible weather, gorgeous resort grounds, and incredible food, we had an amazing time while we were there.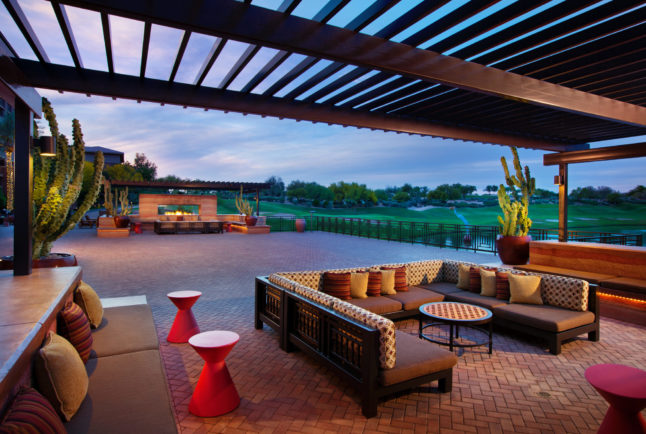 It is only about a two-and-a half-hour flight from Dallas, and just a quick 20 minutes from Phoenix Sky Harbor International Airport. We used Uber, and it was super easy and quick! What 1we loved the most was that they are a quick walk to the Kierland Commons and Scottsdale Quarter, which has tons of restaurants and shopping, which we definitely took advantage of. We ate restaurants like True Foods Kitchen, Breakfast Kitchen (their pancakes are AMAZING), and stores like Madewell, Anthropologie, and DryBar. Does it get better than that?!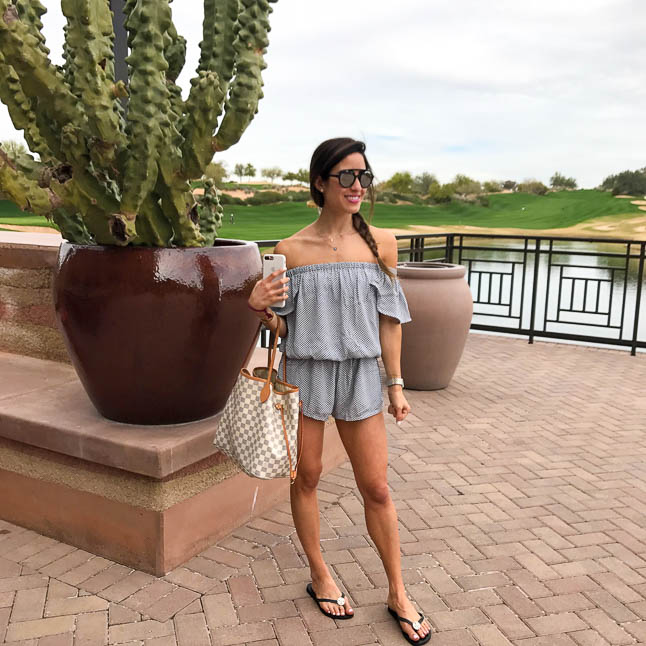 The resort itself has over 730 rooms, including 55 suites. We loved that the resort highlights Arizona's colors and textures throughout the grounds. The room was very spacious, and had the comfiest beds. They even left a chocolate and some lavender essential oils every evening to get in some relaxation before bedtime.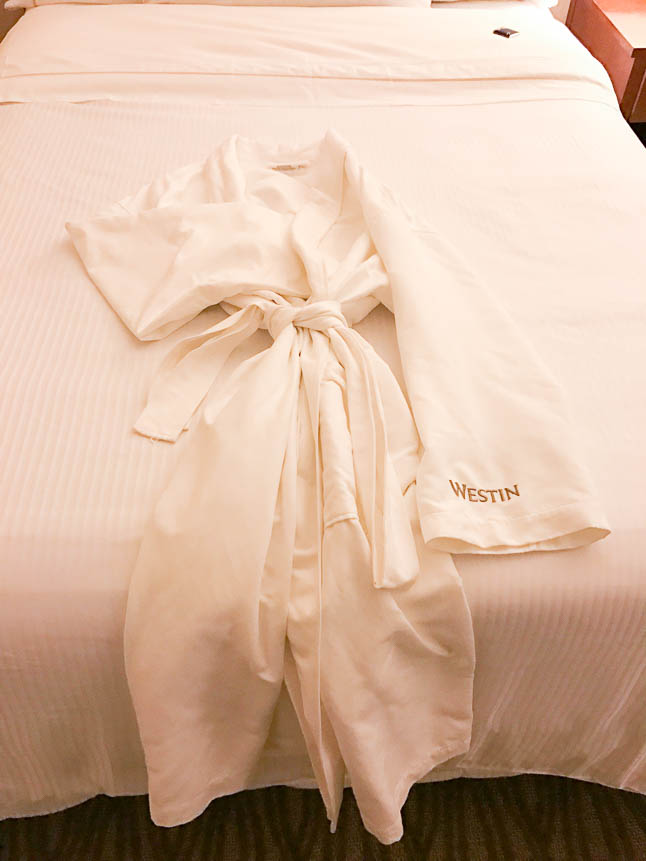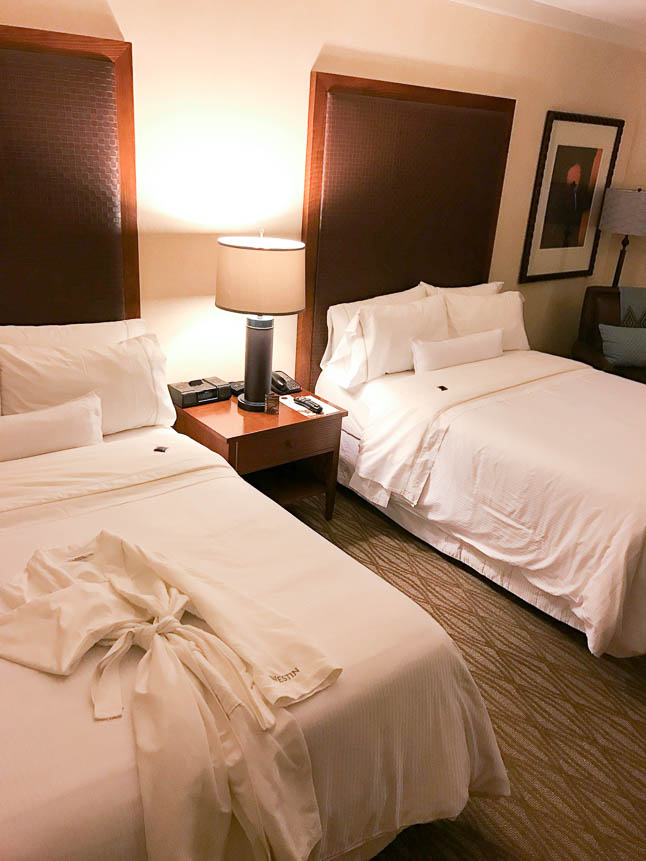 Of course, one of the most important parts of any hotel to us is the gym. They have a 24-hour fitness studio equipped with treadmills, bikes, free weights, cable machines, and weight , machines. They also offer New Balance Gear Lending (you can rent tennis shoes and workout gear!). They also offer daily fitness classes, including yoga, and have two tennis courts. While this is not part of the hotel, we did get some suggestions from the super helpful concierge there on hiking Camelback. We opted to hike the Cholla side, which is still moderately intense (less crazy than the Echo side, which is a lot of rock-climbing). It took us about 2-3 hours (of course, it included a TON of pics and yoga poses, duh!), and we really did have a lot of fun doing it. The climb up was definitely easier than the climb down. There were a few close calls when it came to falling right on our faces, haha!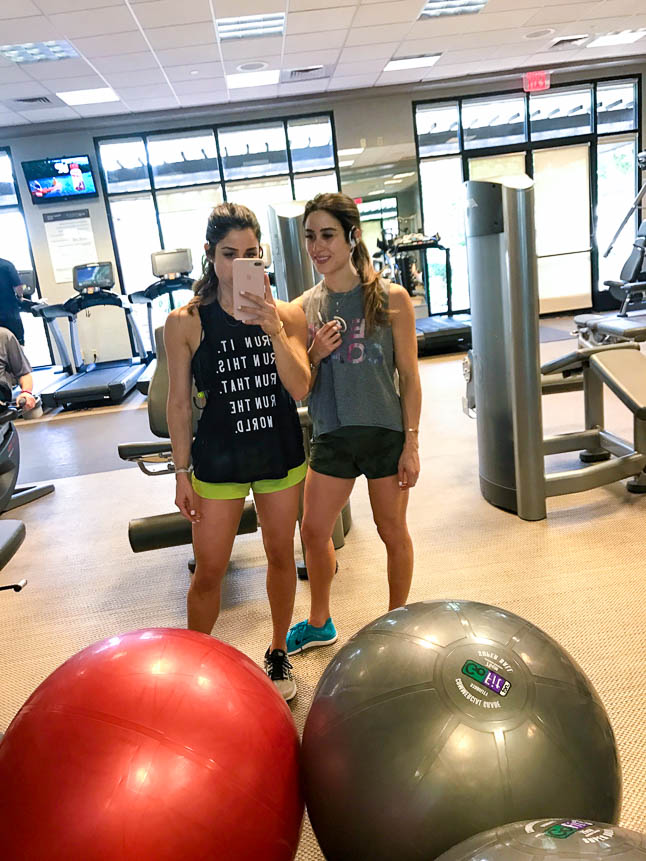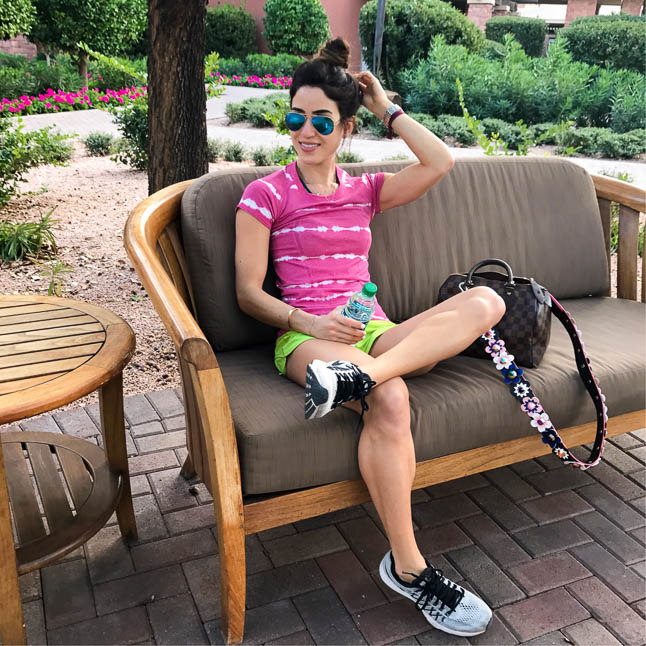 This was the view from Camelback Mountain!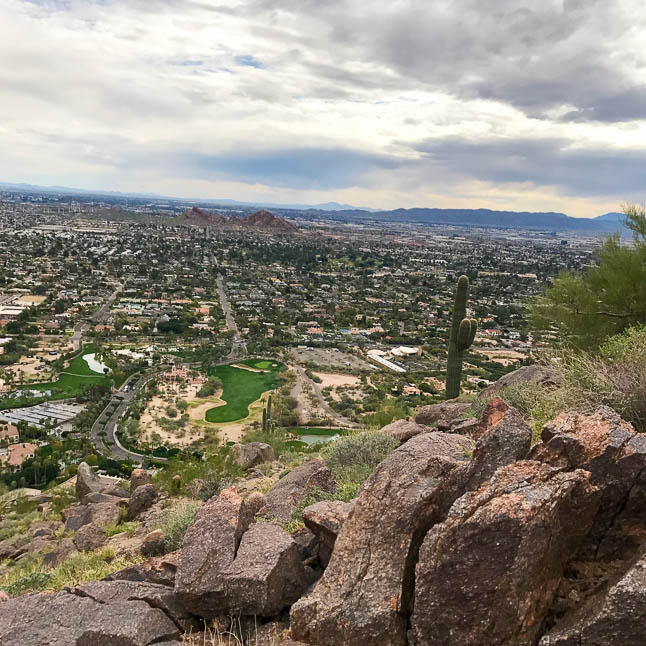 Their pools are incredible and offer fun for the whole family, and even a quiet pool for adults, only. The family-friendly pool offers an Adventure Water Park, complete with a 110-foot-long waterslide, 900-foot lazy river, and the Kierland FlowRider board sport stimulator, where you can surf and bodyboard! We didn't get a chance to try these activities out, but they looked like TONS of fun! We did a get chance to lay by the pool, and enjoy a cocktail and soak in some sun!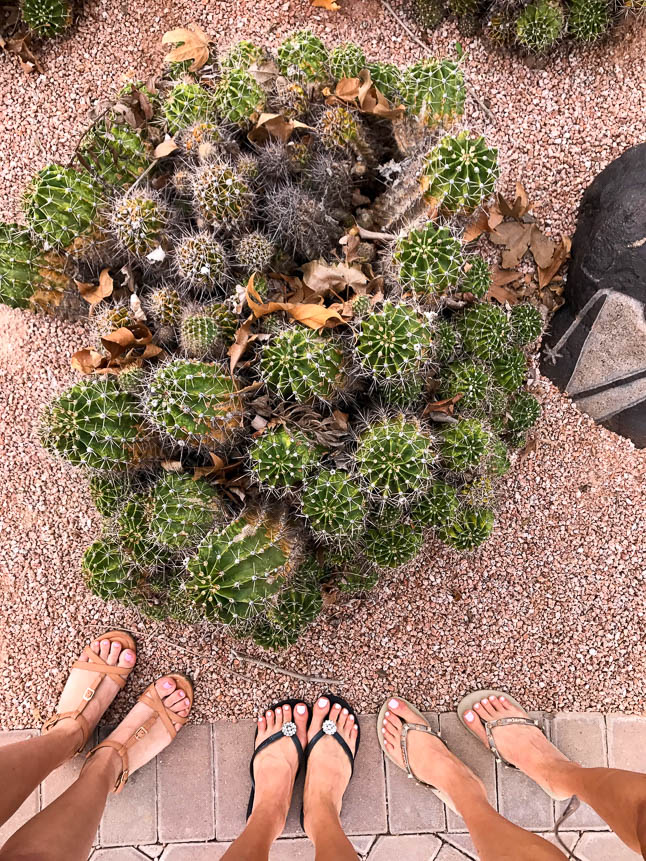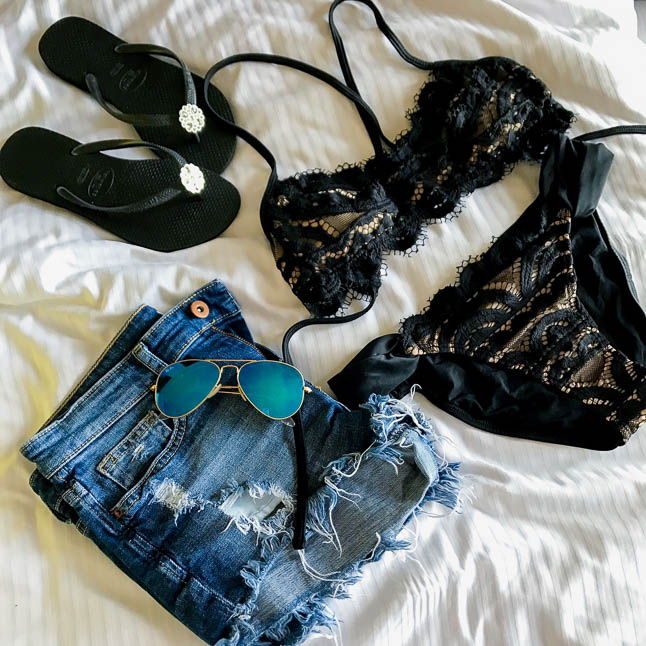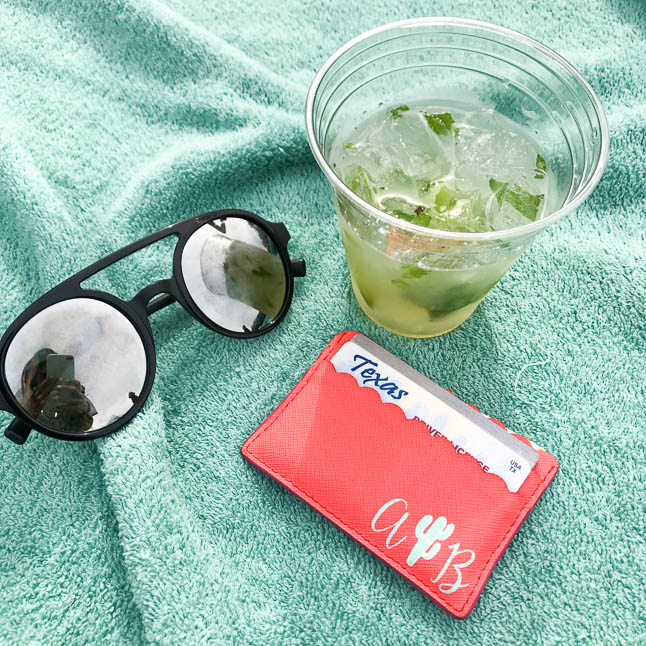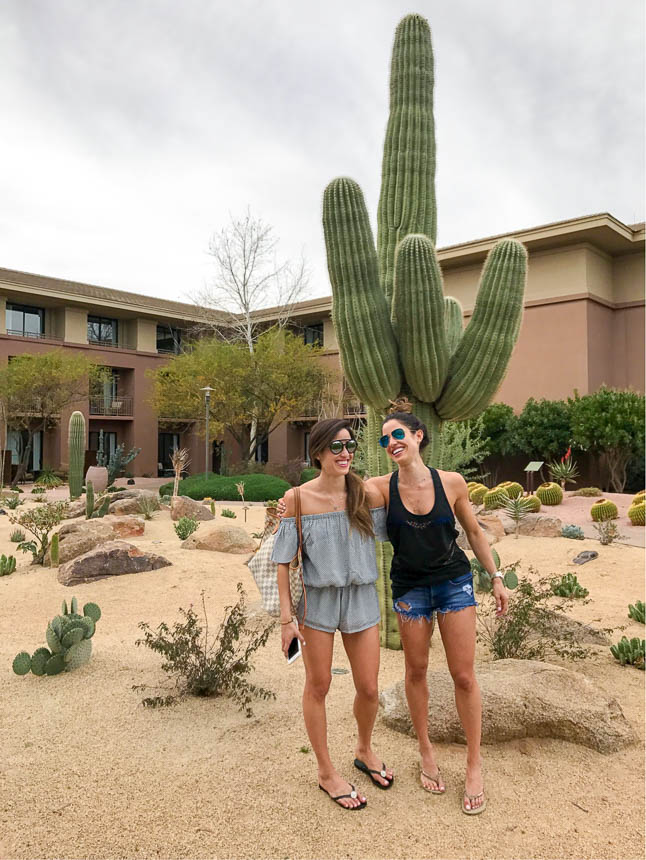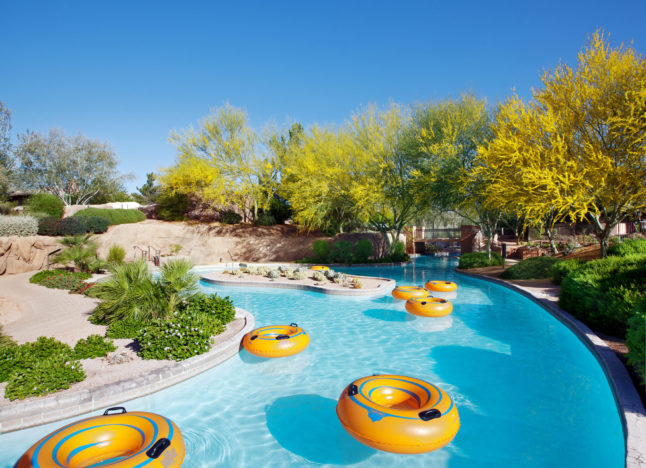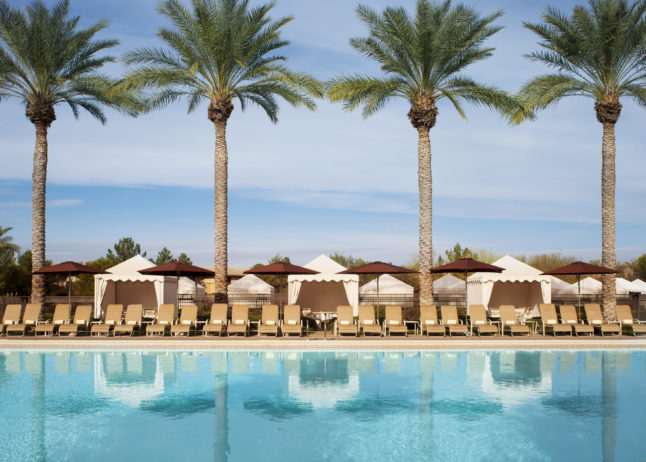 Even though we are not golf-experienced, our room was right on the beautiful, Westin Kierland Golf Club. It offers 27 holes, and players can even experience a Scottish golf program.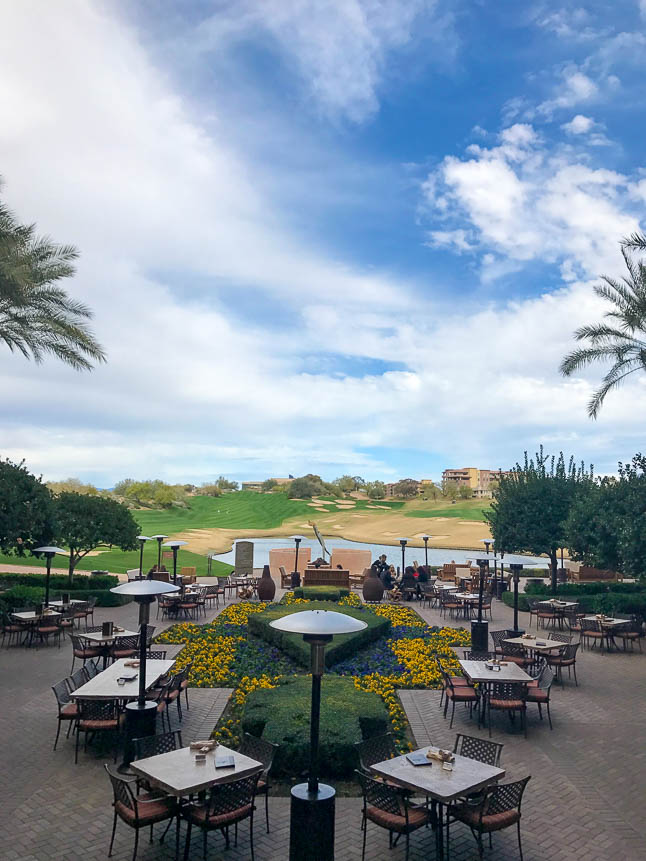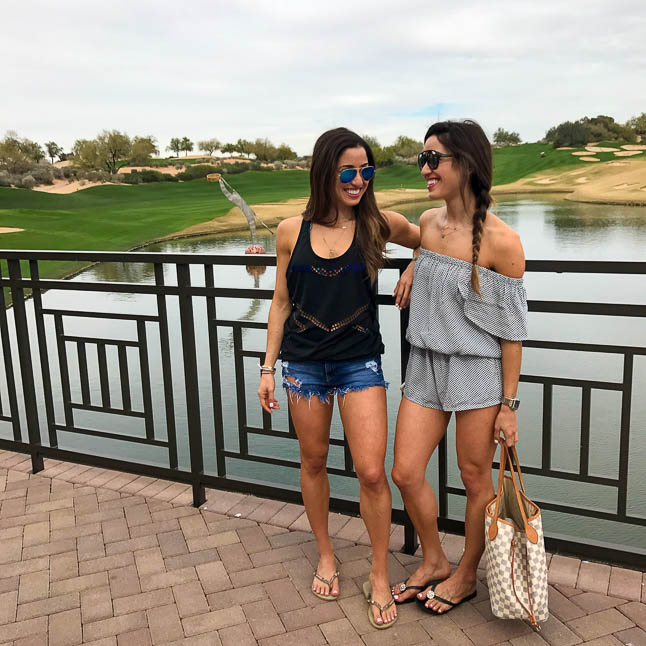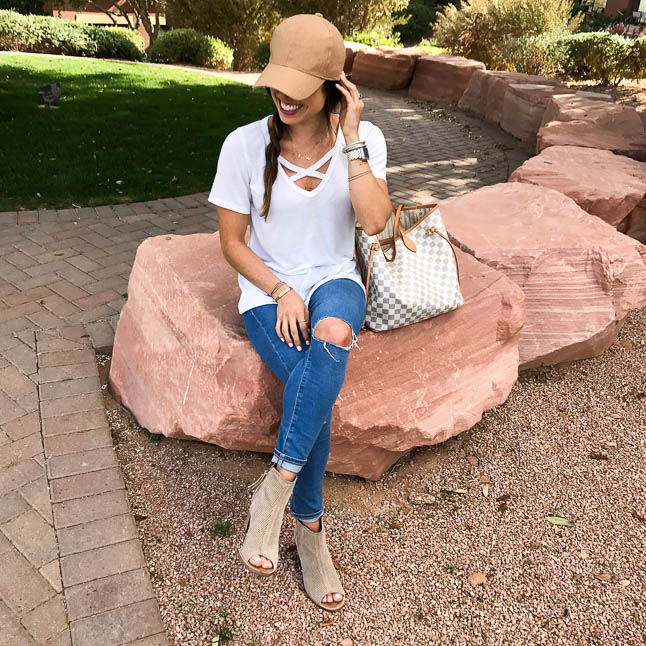 We were also very close to their amazing spa, Agave. Many of their treatments incorporate the plant in them. The spa also has a salon, movement studio, sauna and steam rooms, and a juice bar. A great one-stop-shop!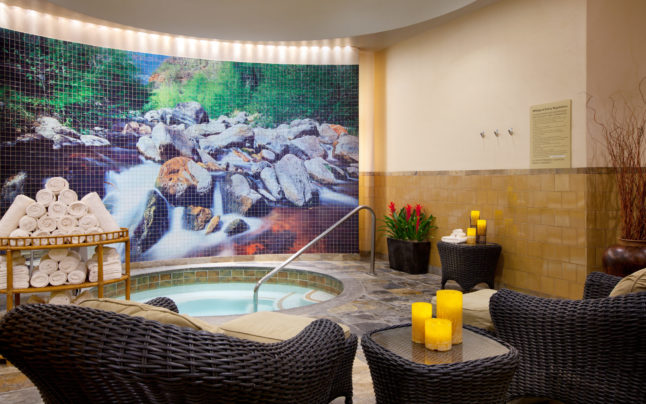 In addition to the fun water activities, fitness, and golf, they also offer some other fun activities like s'mores on the weekend evenings (OUR FAVE!), and a live bagpipe player at sunset each evening.
Another very important thing to us is FOOD! The Westin Kierland offers 10 dining venues, including Deseo, which is an upscale Latino cuisine. We had the pleasure of dinging with them on Saturday during our stay, and enjoyed every single bite, more on that later! They also have a coffee bar, Coffee Flats, and The Scotch Library, which has over 30 blends of whisky, and offers tastings. Although we are not major scotch drinkers, it sounded so fun to try out!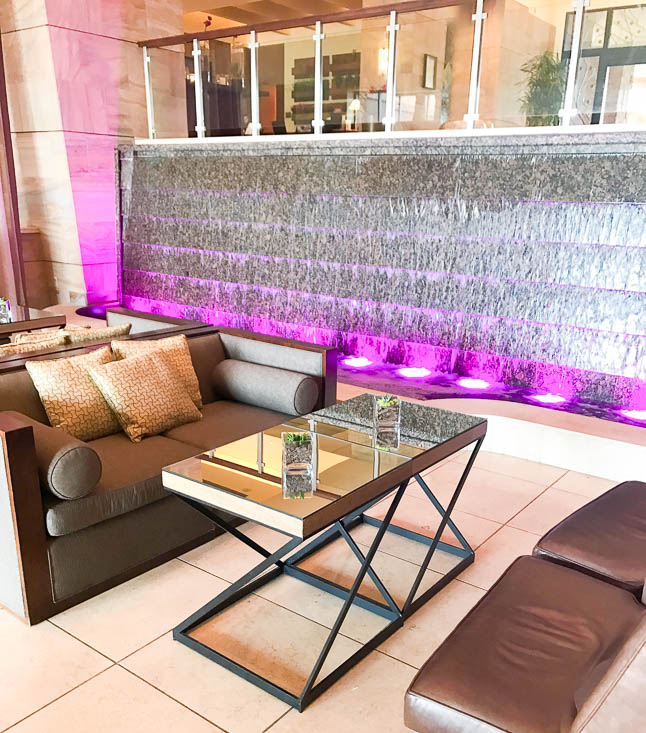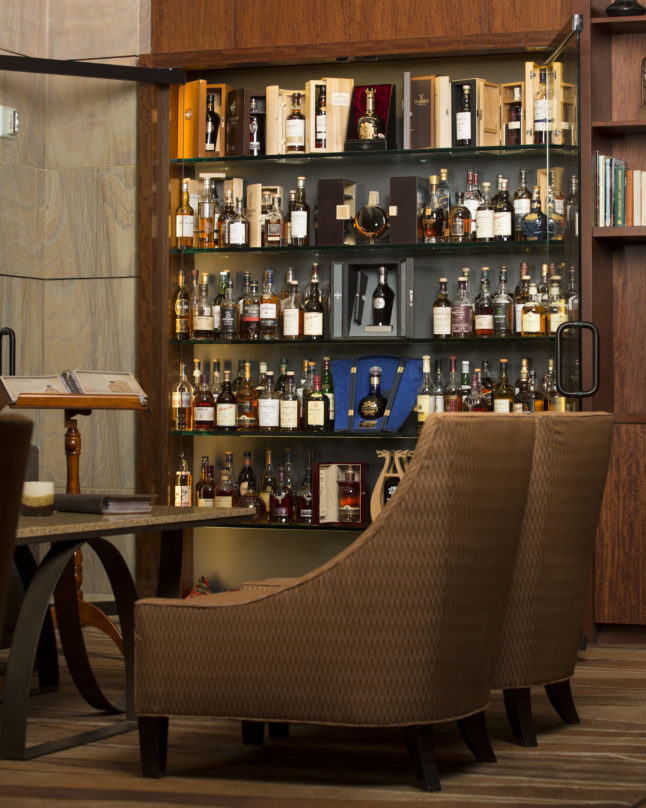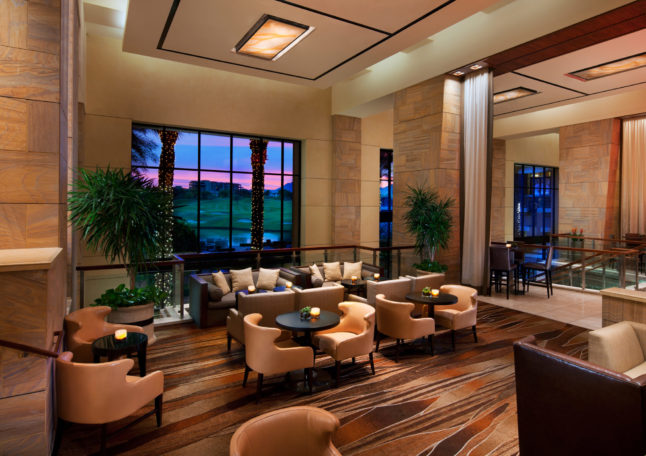 We loved sitting by the bonfire at night. SO relaxing!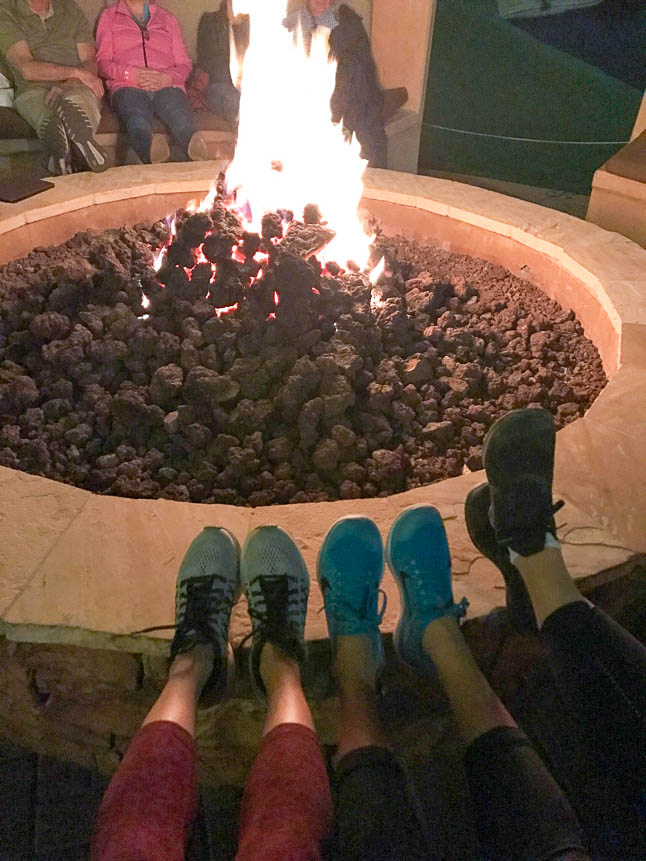 Now, about our dinner at Deseo, which was AMAZING! Their menu includes a variety of dishes, including lobster ceviche, grilled seafood, and meats. They have incredible, refreshing cocktails offered at their Muddle Bar, where they blend fresh fruits (mango and strawberries) with fresh herbs (basil and mint) with your favorite spirit. Our favorite dishes were the Lobster Ceviche, Hangar Steak with Chimmichurri, and of course, the dessert, Chocolate Cigar with Espresso Ice Cream (y'all we totally demolished BOTH desserts we tried) We are dreaming about them, just thinking about them right now. Y'all must try this spot!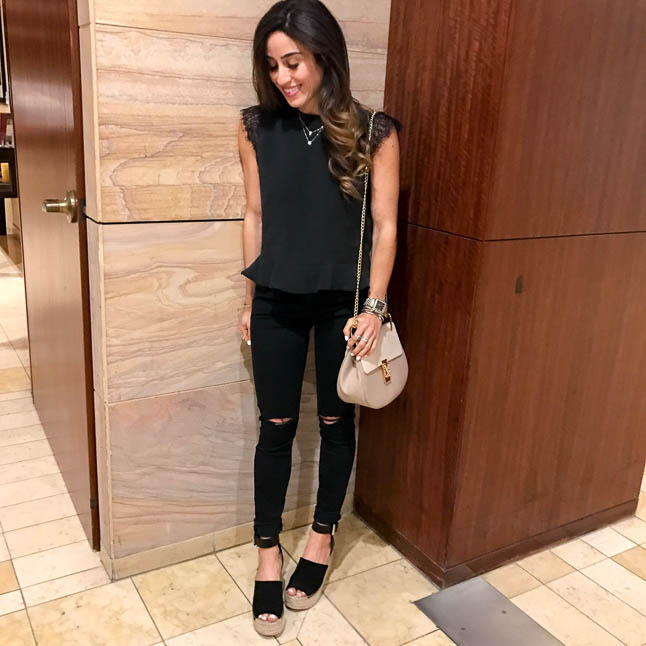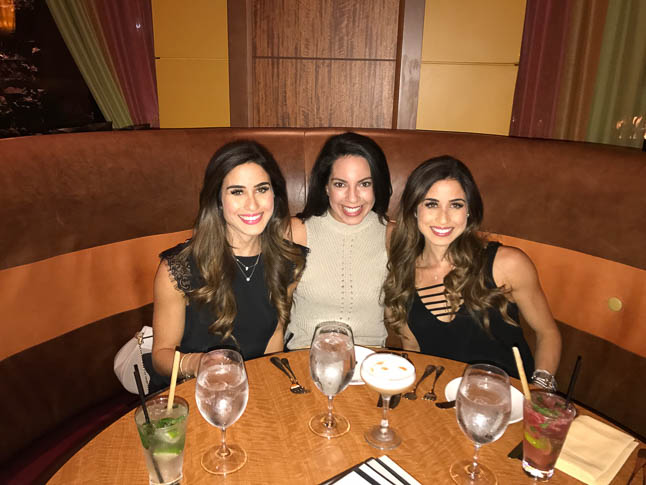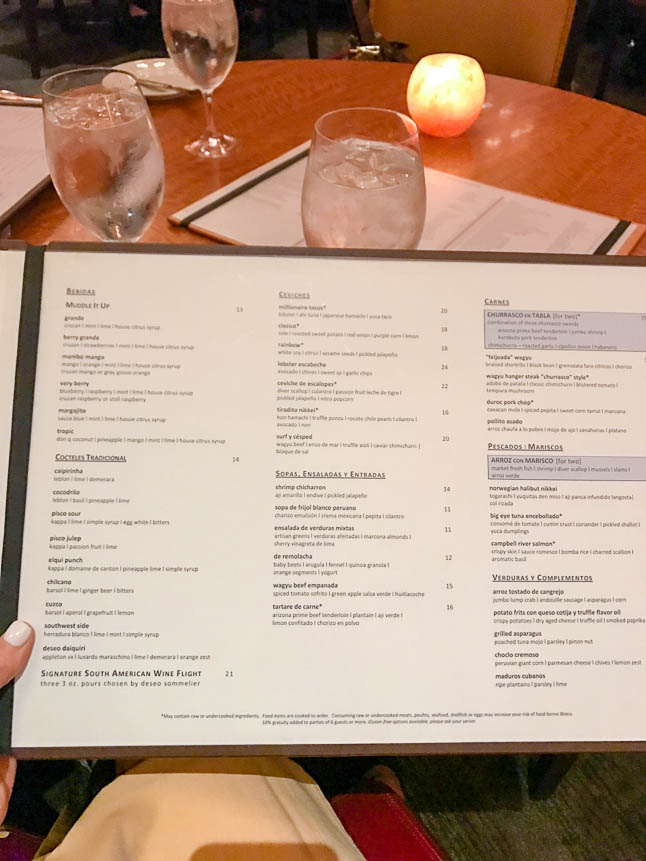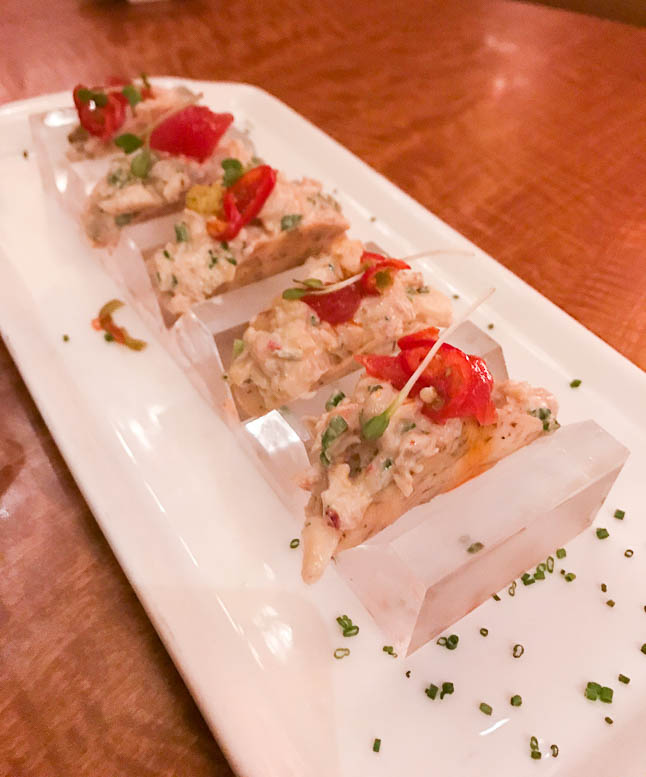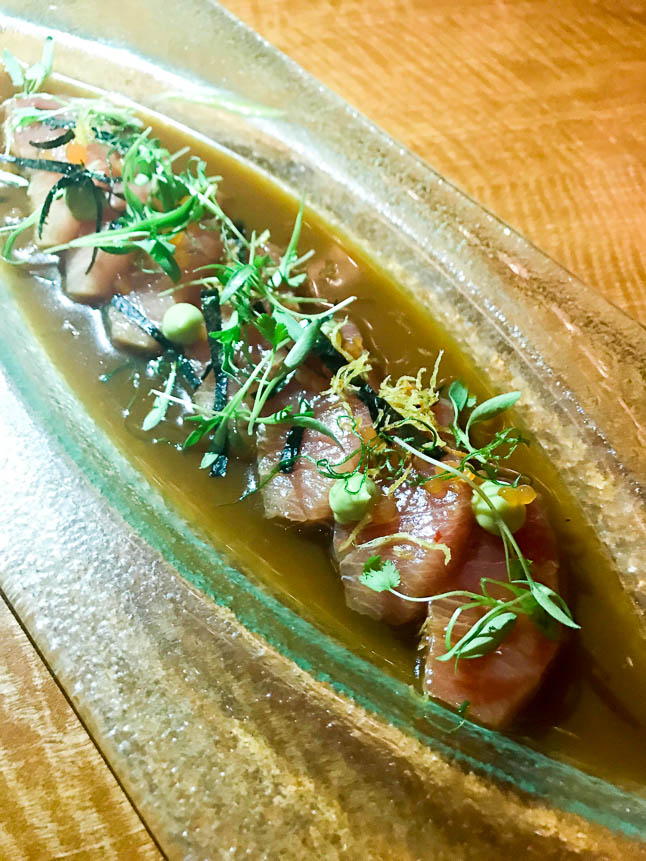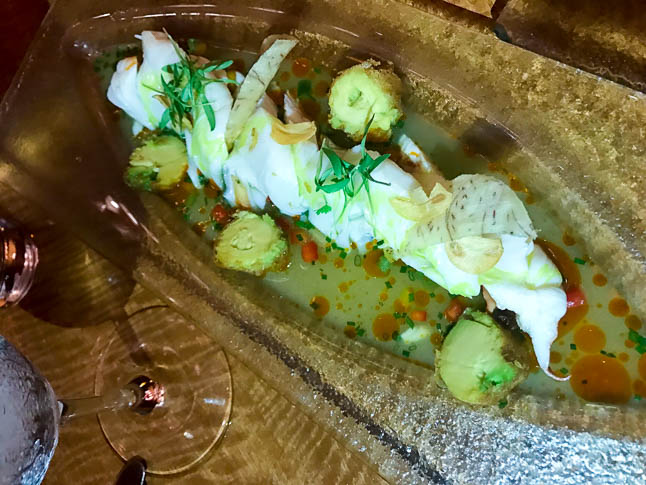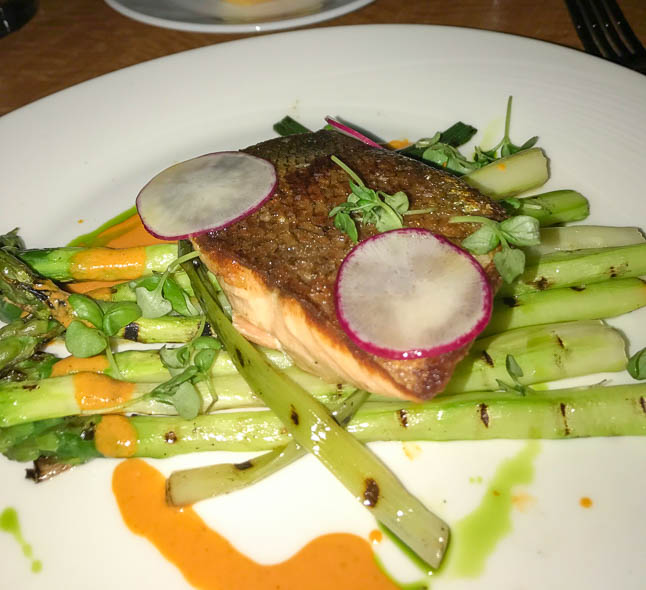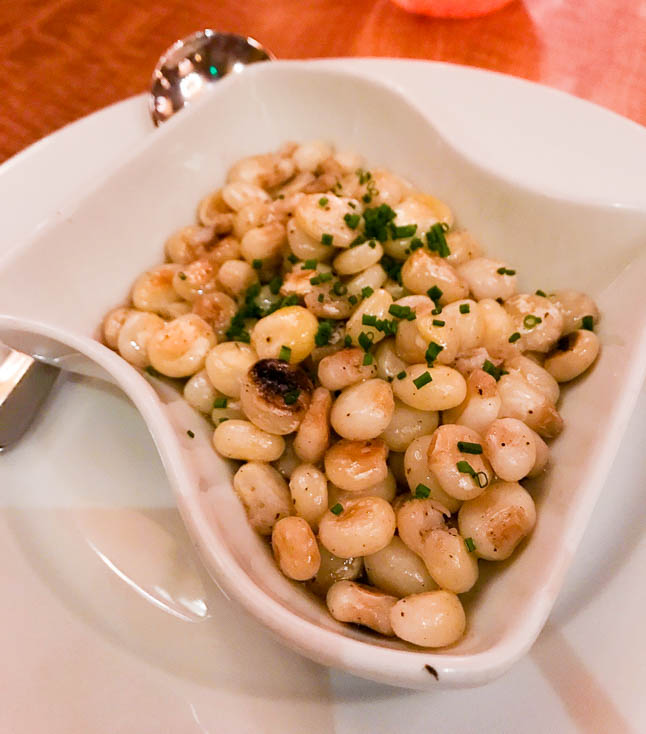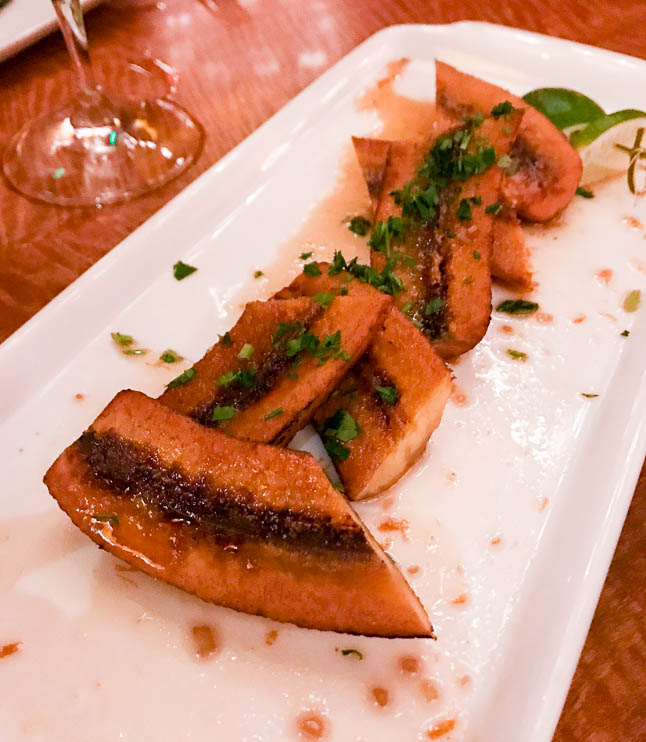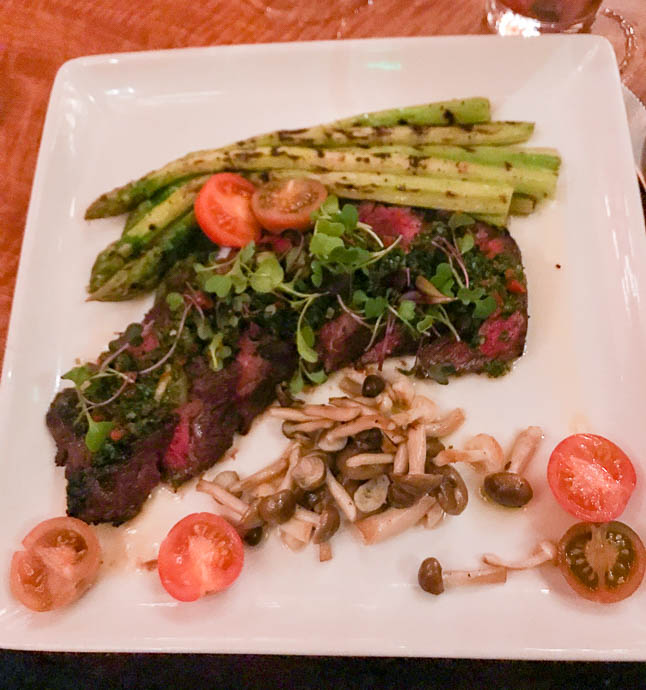 They gave us the recipe for these amazing rolls that are GF and filled with cheese! I could have eaten a ton of these.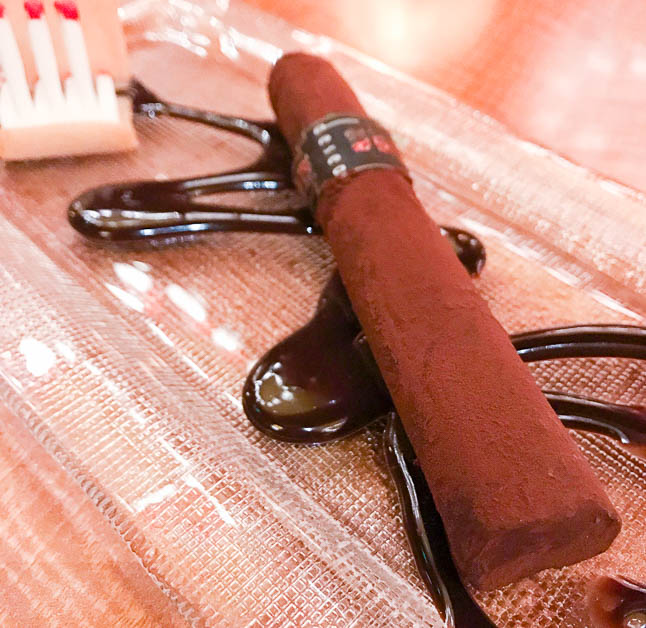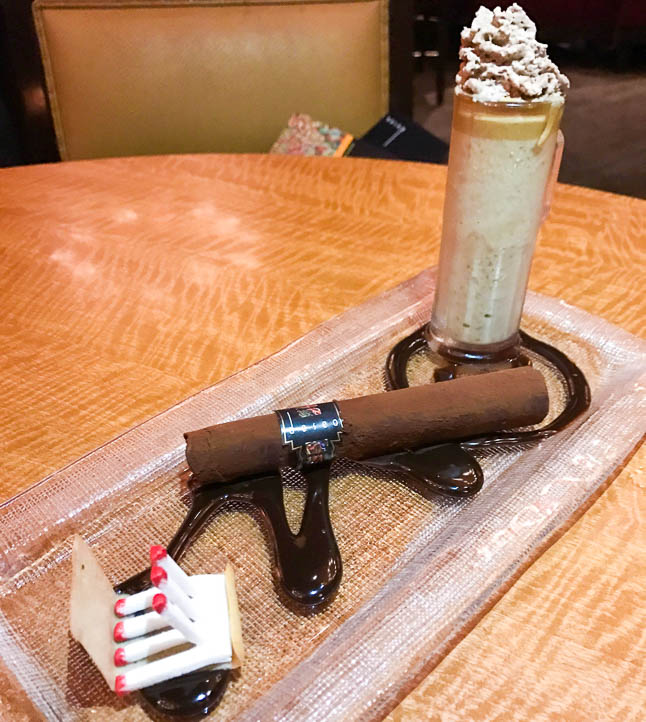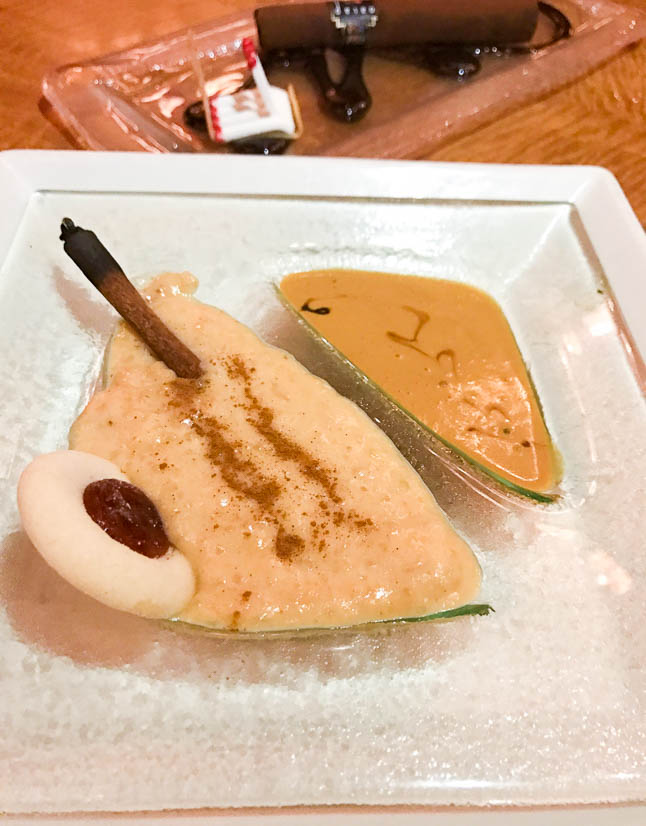 Overall, our experience there was nothing short of amazing. It was the perfect Galentine's getaway. We had incredible service and weather the entire stay, and would highly recommend it to y'all! Please let us know if you have any questions, as always!
PS- check back on Sunday for our Scottsdale recommendations! I know a few of y'all were asking about it!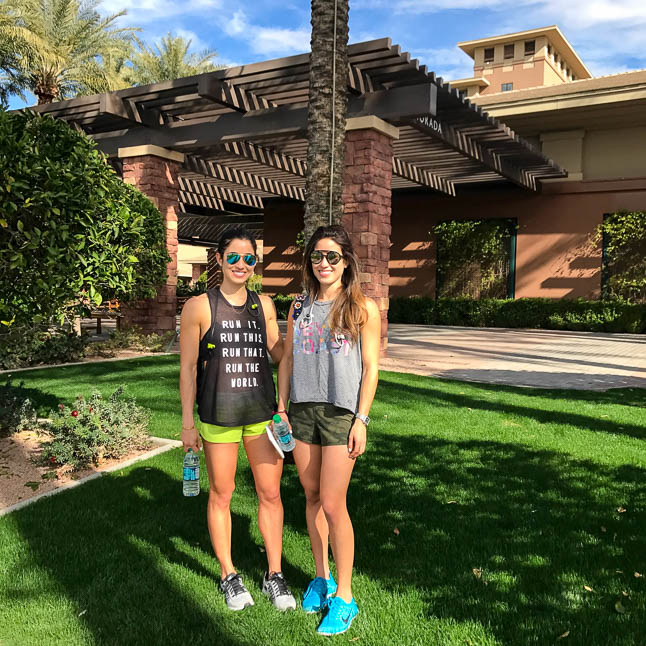 A special thanks to the Westin Kierland Resort and Spa for our accommodations. All opinions are our own.