*click each item to shop*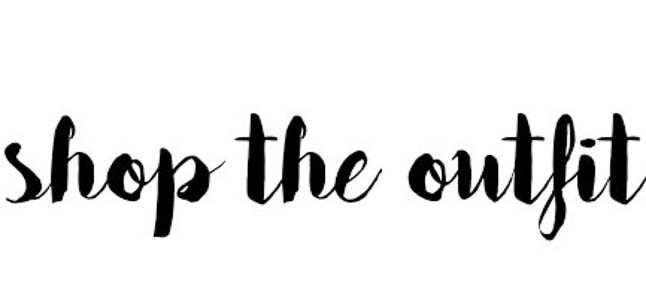 { 1 | 2 | 3 | 4 | 5 | 6 | 7 | 8 | 9 | 10 | 11  }

We are so excited to share today's post with y'all! We get SO many questions on what we think are important pieces to invest in, so we wanted to round up our favorites for y'all. Of course, there are a lot more you could invest in, but these are our top picks!
We own a few moto jackets, but one of our top investment pieces is a real leather jacket. Yes, it is a lot to spend, BUT, you will have it forever, and it is just timeless. You can wear it all year long (with jeans, leggings, dresses, skirts, etc.) This one is a great option. If you're looking for a good faux one, this one is our fave.
Sunglasses are so important! This pair is timeless (have had my pair for years) and they work for both genders! They are also super flattering on any face shape, so basically a win-win!
You can't beat a good LBD. This one is super flattering because of the ruching on the sides, and you can dress it up or down!
This one is a great piece for any time of year. You can use it as a scarf in the fall/winter, or as a wrap in the spring/summer. It is something you can use year after year, and black is just classic.
You can't beat a good pair of denim jeans. This dark pair is a classic, and it can be dressed up or down. This pair is great quality and lasts after tons of washes.
Yes, these are an investment, but they are SO flattering. They go with everything and are just timeless. You can wear these with jeans for date night, or to work with a dress or skirt.
This bag is a great every day bag. You can wear it with jeans or workout clothes for daytime, or dress it up with all black for a night out. This color is a great neutral, but the black is also gorgeous. We also have this bag and highly recommend it!
This watch is the one we have and we still LOVE it after over 6 years. It is just a classic, and you can even switch the bands out for a different look. Our mom has the same one, and we all love ours!
These heels are actually very affordable and also super flattering. They are the kind of pair you can wear with SO many pieces, and they just work well. This color is a must! Oh, and they are really comfy, too!
Honestly, we were not major diamond girls… until recently. Our grandpa got us some earrings when we graduated from college, and we honestly, have not taken them off since we got them. These just work for every day, and who doesn't love a good sparkle?!
We know it seems kind of "work-ish", but really, you can wear this top so many ways. A white shirt is just classic! You can wear it under a sweater with jeans, with a pencil skirt for work, tied up with some shorts in the summer, over a dress or romper, or under a blazer. So versatile!
SaveSave
SaveSave
SaveSave
SaveSave
SaveSave