We try to stock up on groceries every week and pick up some of our staples. We have been loving using Walmart's Online Order and Pickup. Not only is it SO convenient, but they have the best prices, and amazing quality groceries.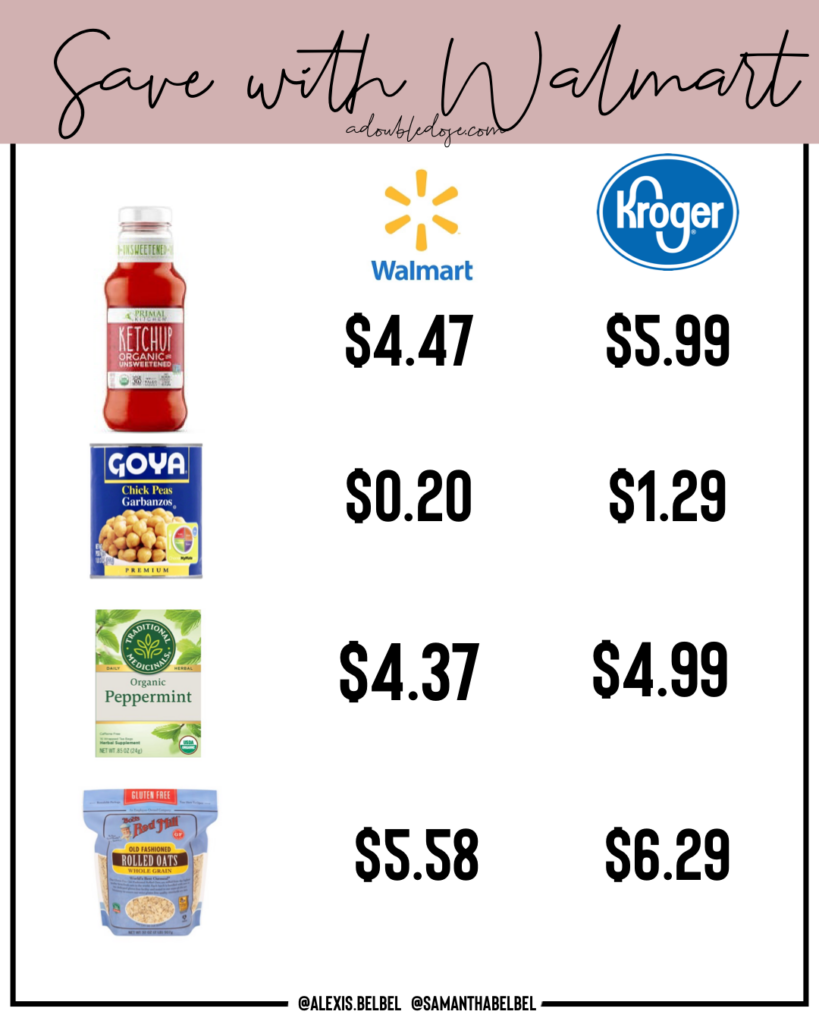 We created a comparison of Walmart's prices to Kroger's prices for the same exact items, so you could see the difference!
These are some of our staples we use weekly: this ketchup is the bomb and so flavorful. Chickpeas are great for salads, making hummus, and soups.
We love using rolled oats to make oatmeal, bake cookies and desserts with, or add into smoothies.
Peppermint tea is a great tummy soother and we love sipping on it at night!

We love that all we have to do is quickly place an order online, or in their free app, wait for you order to be ready for pickup, and wait in your car while they place it in your trunk, all contact-less.
In partnership with Walmart.