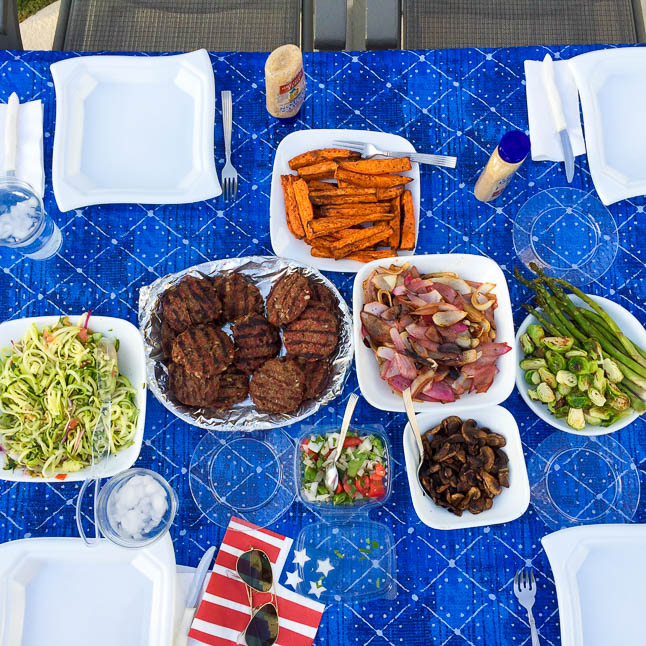 Happy Memorial Day! Hope you all had a great weekend! We had the best holiday weekend at home in El Paso. Our dad is a veteran, so it is a special day for us to spend with him. We never want to leave, but it is back to Dallas for us, but only for a few days before we head out of town again!
First off, I have to share my favorite workout clothes this week!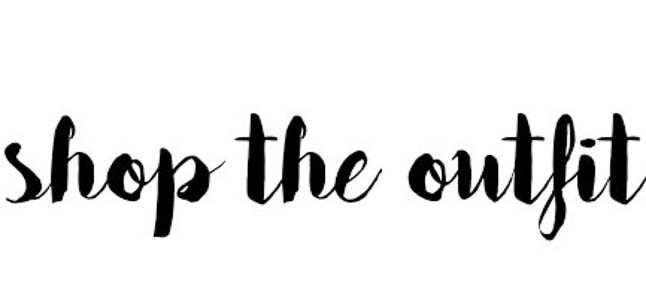 We were kind of rushed pretty much every day this week for our workouts, so some days, one of us didn't even lift weights. We did do cardio pretty much every day, but I definitely had to slow down after my foot injury;)
Here's what our workout schedule looked like:
MONDAY: Flywheel at night
TUESDAY: cardio + arms
WEDNESDAY: cardio + legs
THURSDAY : cardio + chest + calves
FRIDAY: cardio
SATURDAY: cardio + shoulders
SUNDAY: cardio + legs
PS- we have been doing Flywheel and have been loving it. If you haven't tried it before, you can get your first class free here!
Chest (Sam):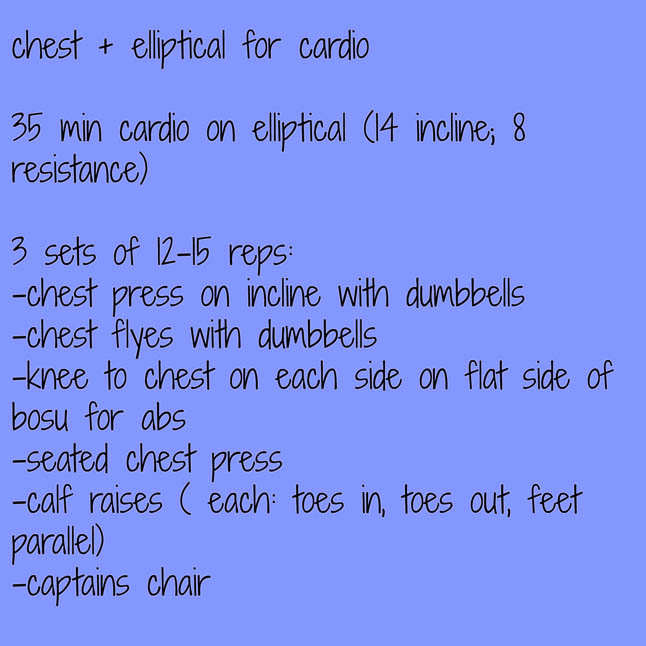 Arms (Alexis):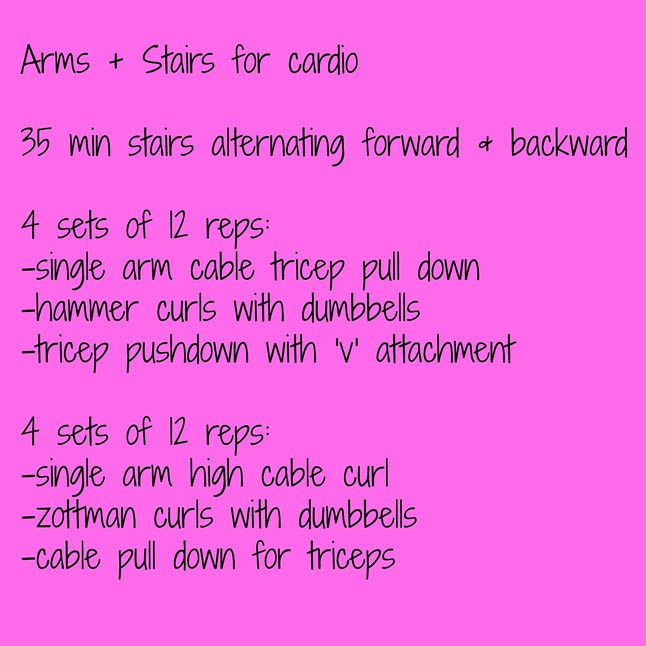 Arms (Sam):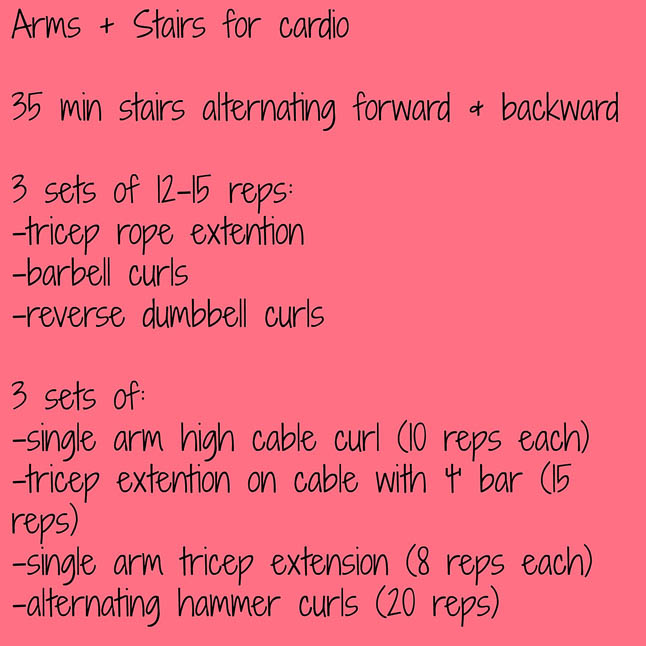 Legs: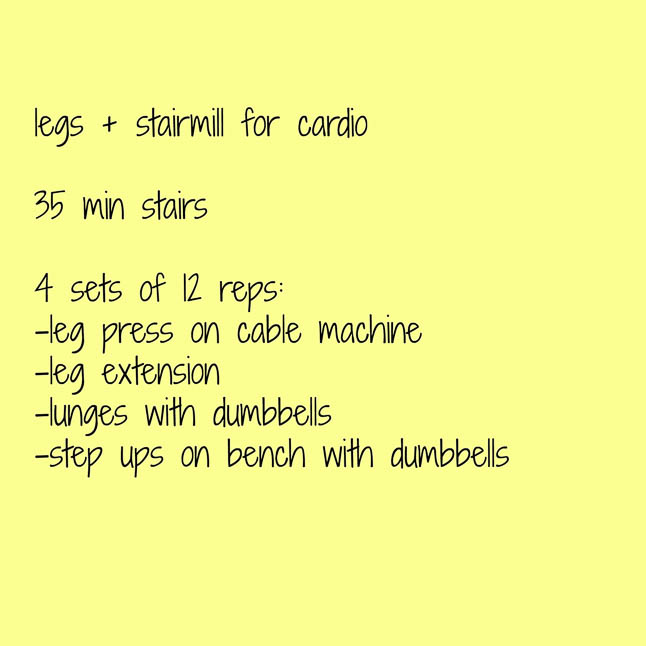 Shoulders: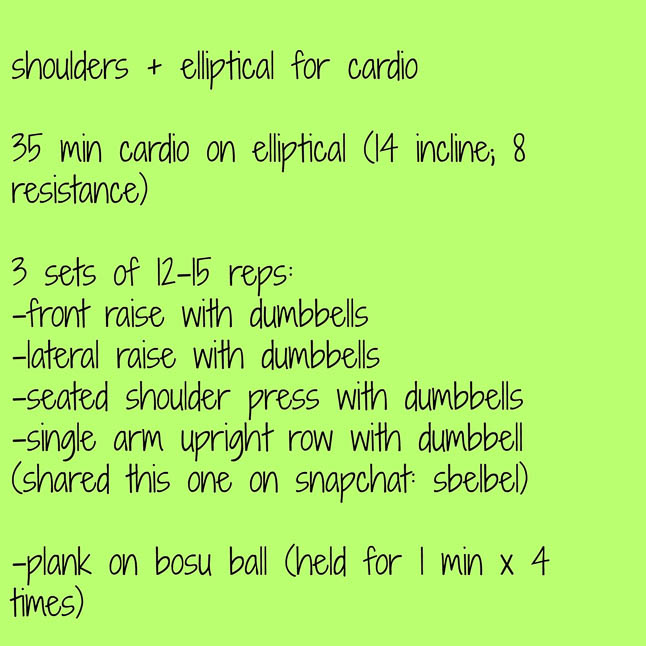 Legs (Sam):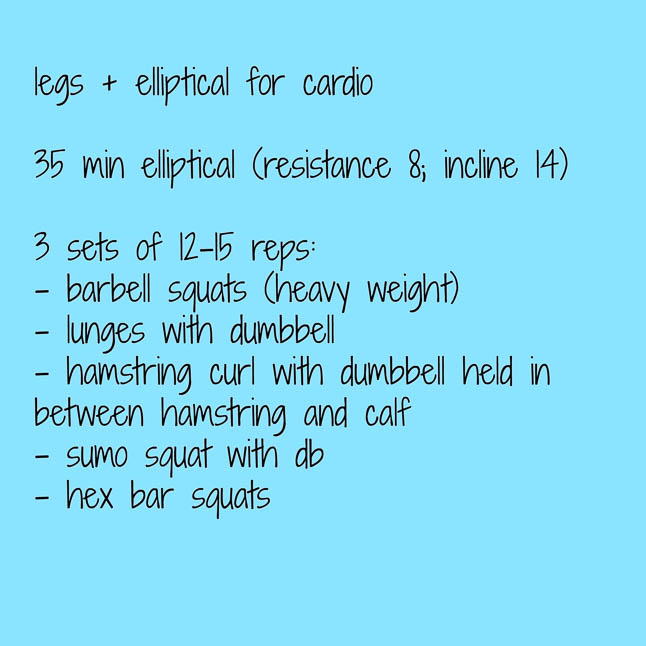 Here a ton of our meals from this past week! We ate out a lot and then cooked a ton at home at our parents' house, so prepare for a ton of food!
This was our meal last night for our Memorial Day BBQ. We made our zucchini salad. Recipe on our blog in one of our previous workout posts! We also made burgers, roasted brussels and asparagus, sautéed onions and mushrooms! All INCREDIBLE!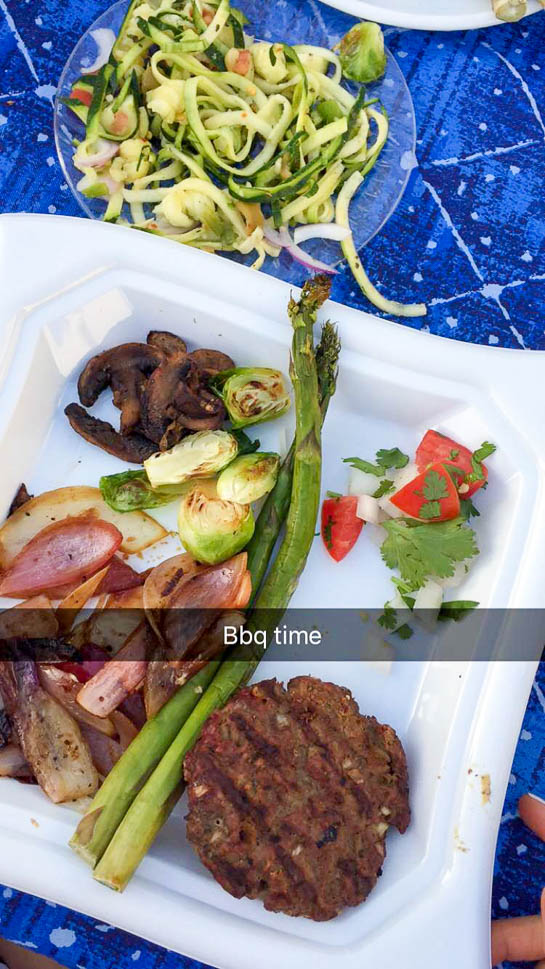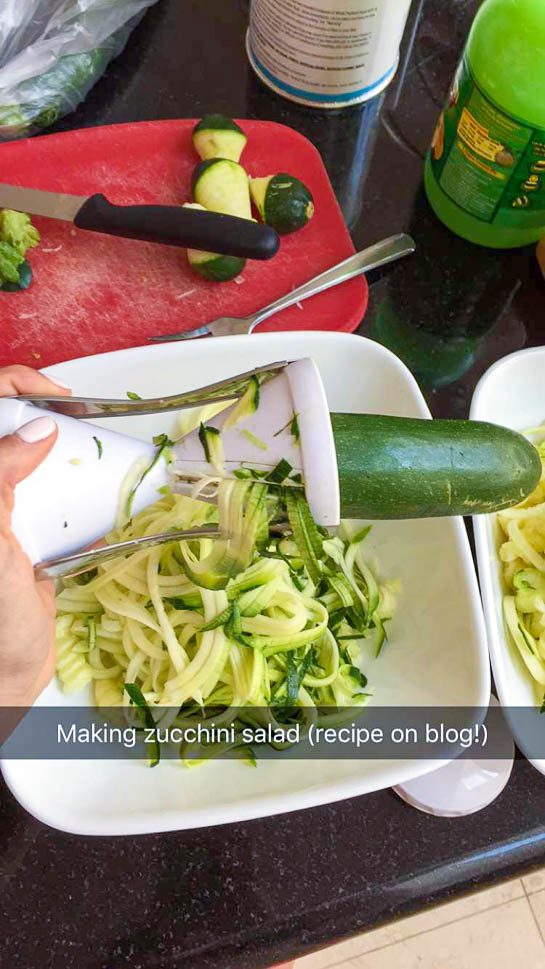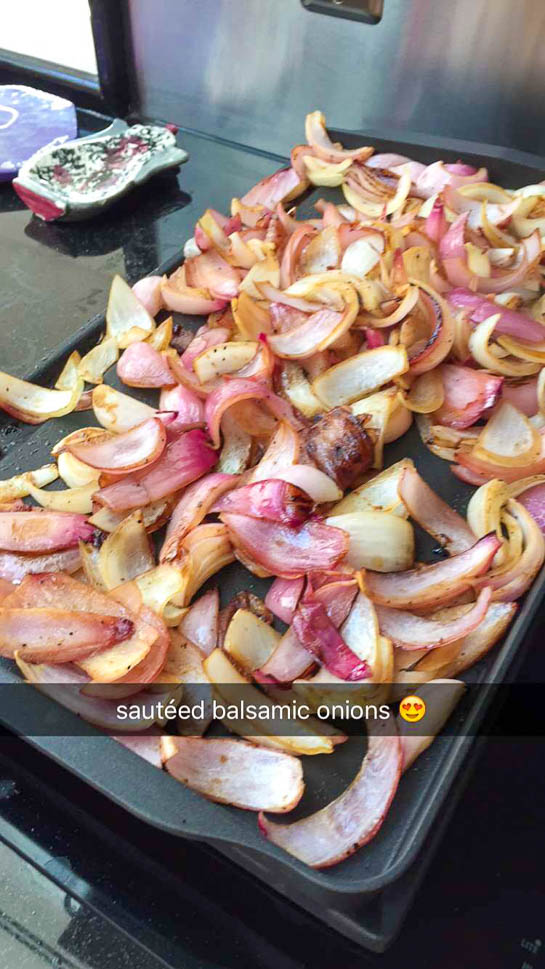 Pretty much every day we were home, Sam and I made a salad with all of the veggies in the fridge and some protein like chicken or steak. Eating salads by the pool just makes them taste 10x better!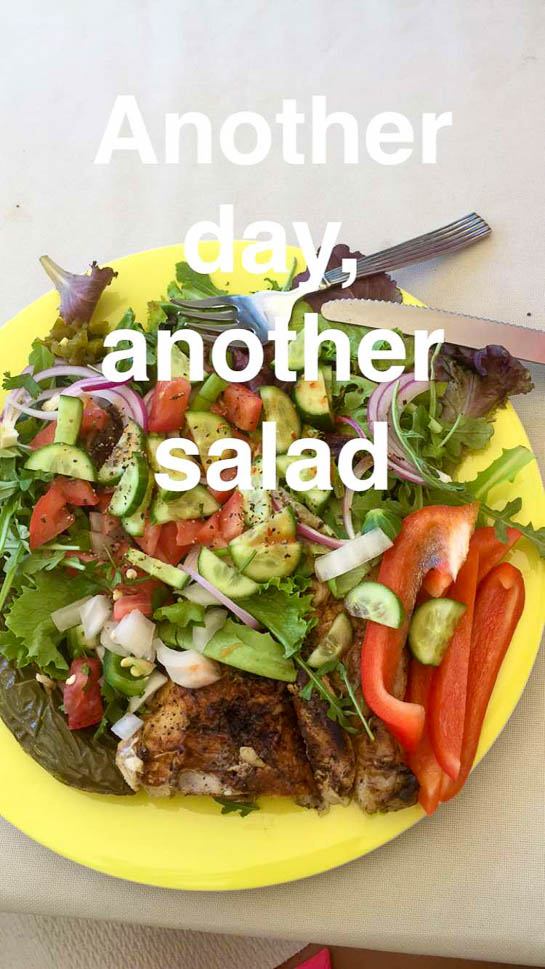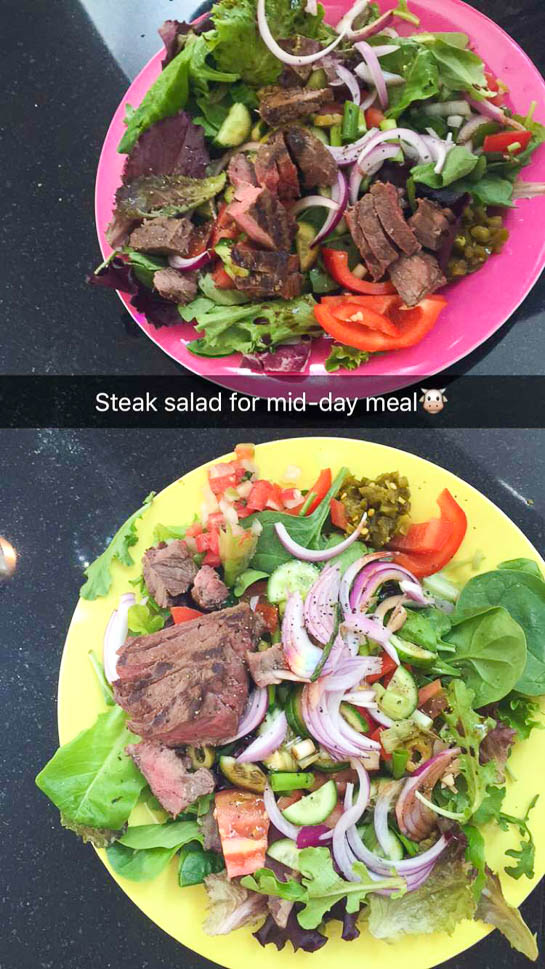 I am usually the last person that likes ANY of the food in El Paso. Well, if you love unhealthy Mexican food, El Paso is the place for you, haha, but in all seriousness, we usually just eat at home when we are in town. We tried this place my parents love that specializes in fajitas and roasted chicken. We had it after we went to White Sands on Friday (more about that here) and were OBSESSED. Also, probably because we were HANGRY!
Anyways, we had it again on Saturday night and brought it home. SO freaking good. Give me roasted chicken, and I am one happy girl!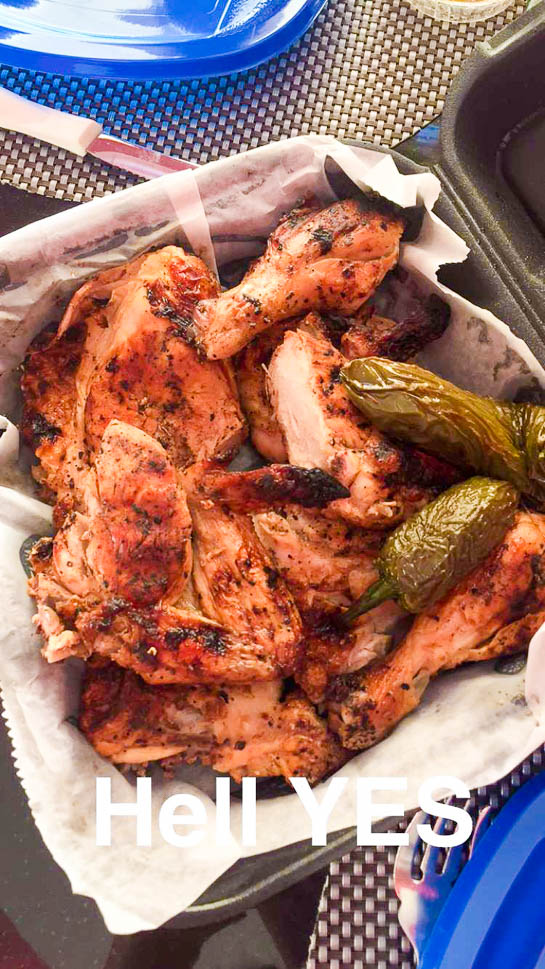 On the way to White Sands, we stopped at Subway, and grabbed a chopped salad with the rotisserie chicken. It was actually really good. It didn't really fill me up (typical), so I ate quest bar after this!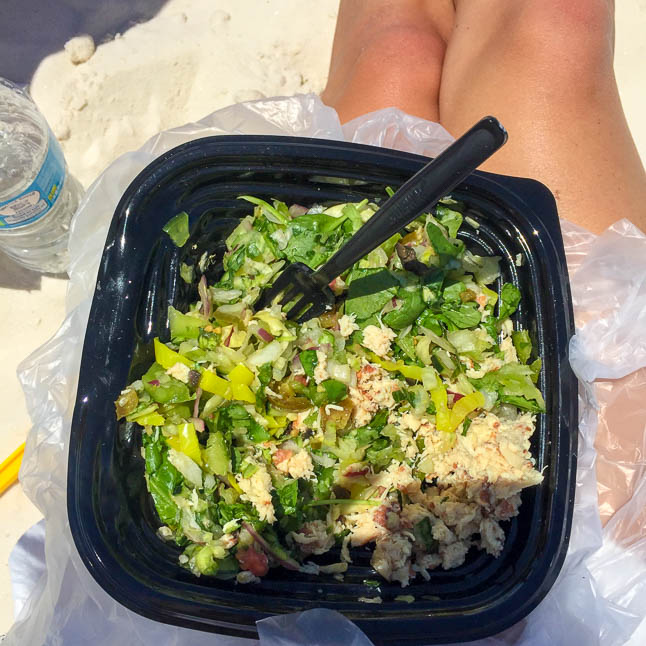 On Thursday, we went to get the Brazilian Blowout done to control the major frizz in our hair. Of course, we had to pack something to eat. We brought roasted chicken (recipe at bottom of this post) from the night before with a kale salad.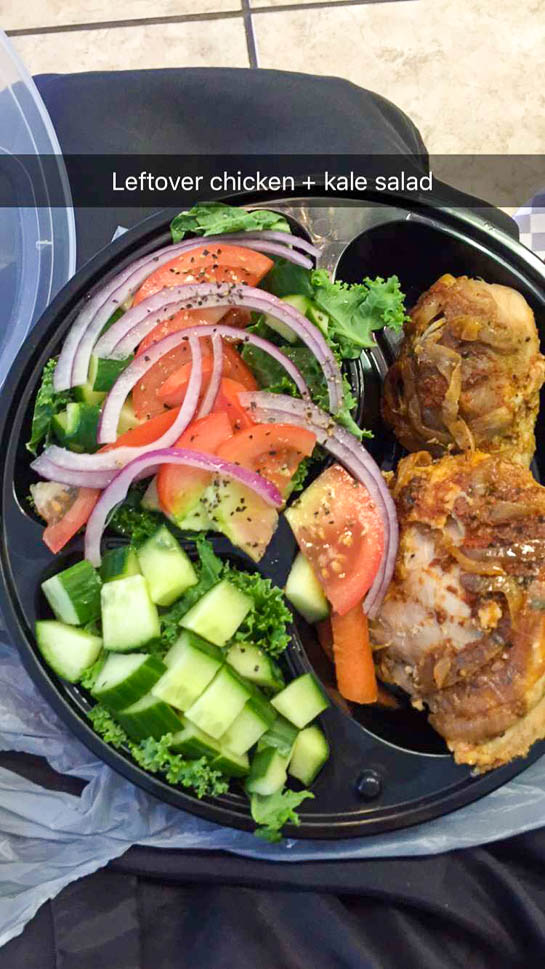 After our hair appointment, I was hungry again so we stopped by this mediterranean spot that was actually really good! I got chicken kabobs with a side salad. The chicken was super flavorful and really yum!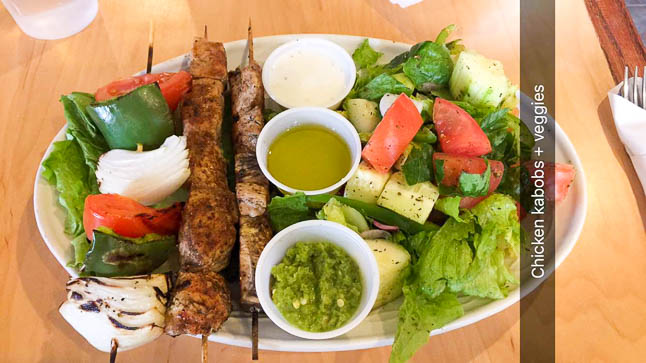 On Wednesday, when we got into town, my mom was super sweet and made oven roasted chicken so it was ready when we got in. She knows her very hungry children well!;) I made some roasted veggies to go with it with avocado oil.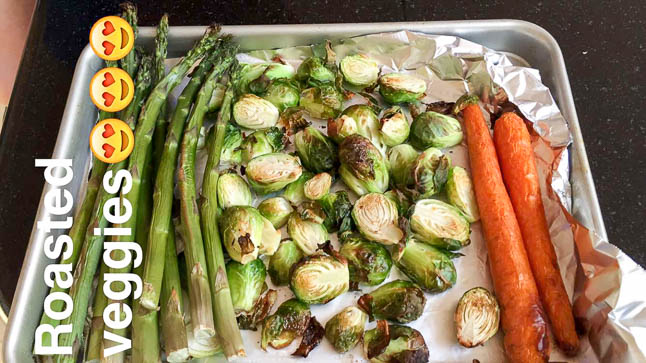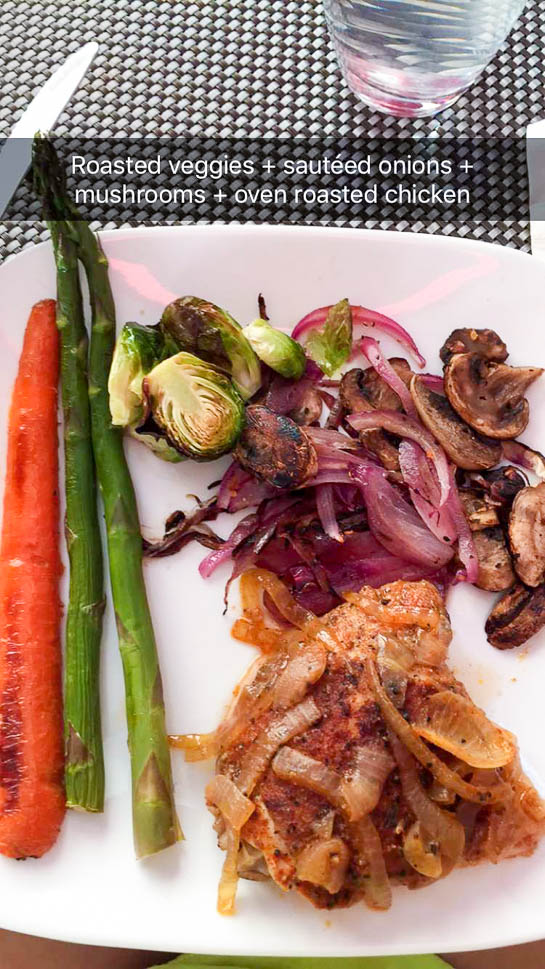 For our flight to El Paso, we picked up salads with grilled chicken from Snappy Salads in Dallas. It is one of our fave spots to grab a salad! We usually use red wine vinegar dressing.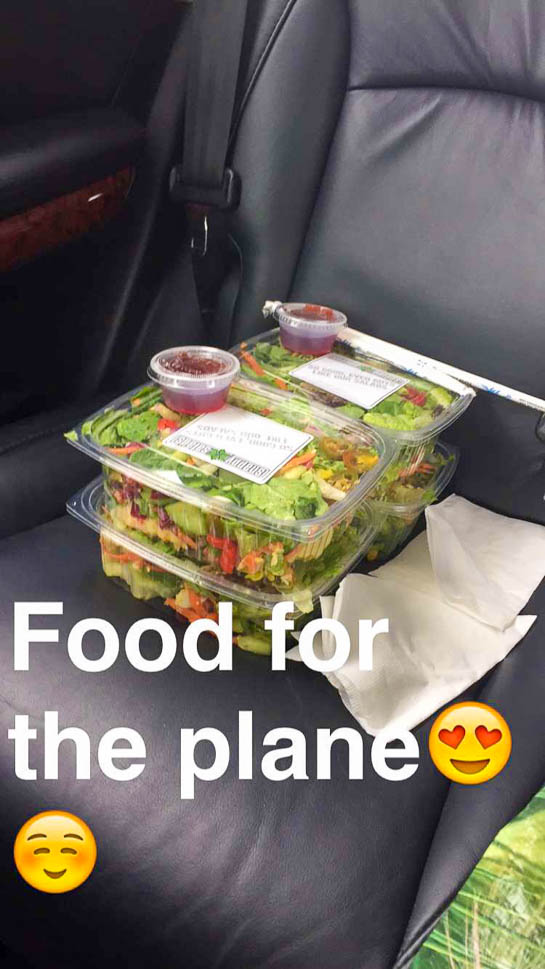 On Tuesday, I went on a date with my boyfriend to Savor in Klyde Warren Park. This is one of my favorite chickens. SO good and I got mine with broccolini!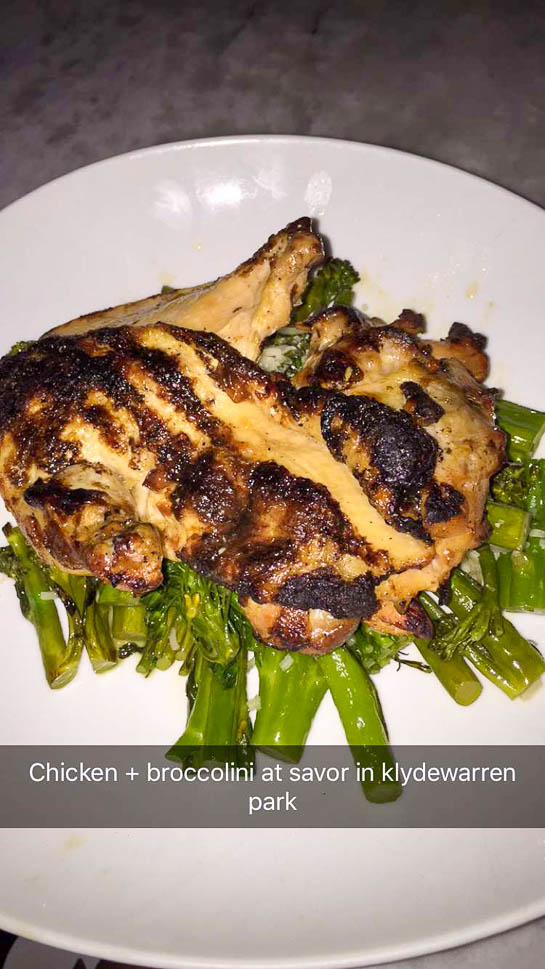 This is one of my typical afternoon meals from earlier in the week: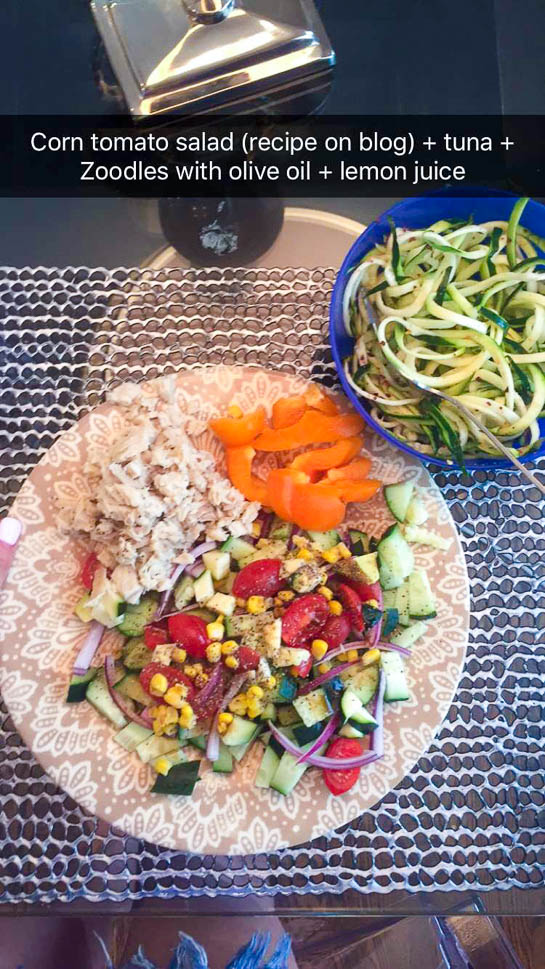 On Monday, we were STARVING after cycling, so we went to Fadi's by our house and got a ton of yummy food + roasted chicken!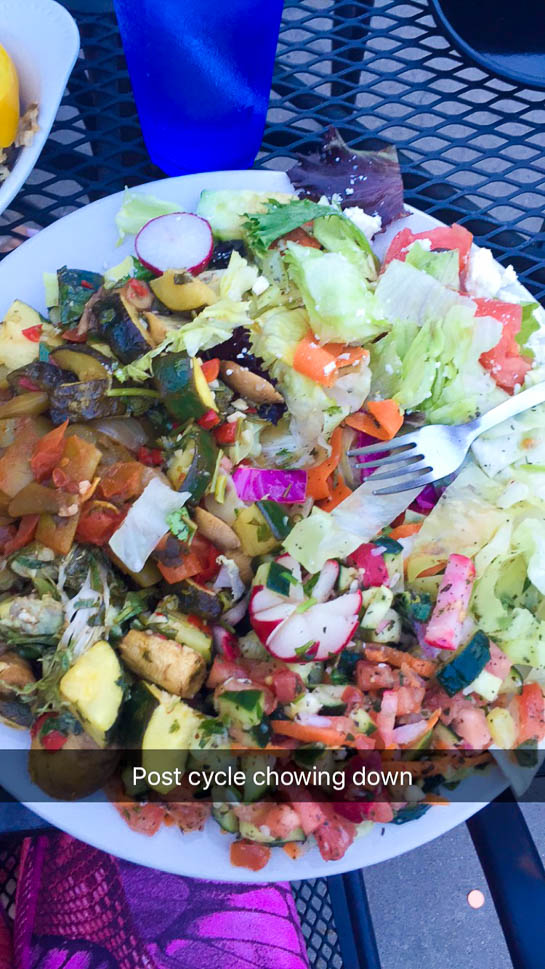 I snapped these magazine articles yesterday, and a TON of you screenshotted them, so I will definitely try to keep sharing more stuff like this! This is really how we eat and what I believe works well for me, so I hope it is helpful!
My boyfriend made fun of me and told me he didn't need to buy this magazine because I basically gave it to you all to read, haha. It made me laugh and was kind of true! I just thought these would be great tips!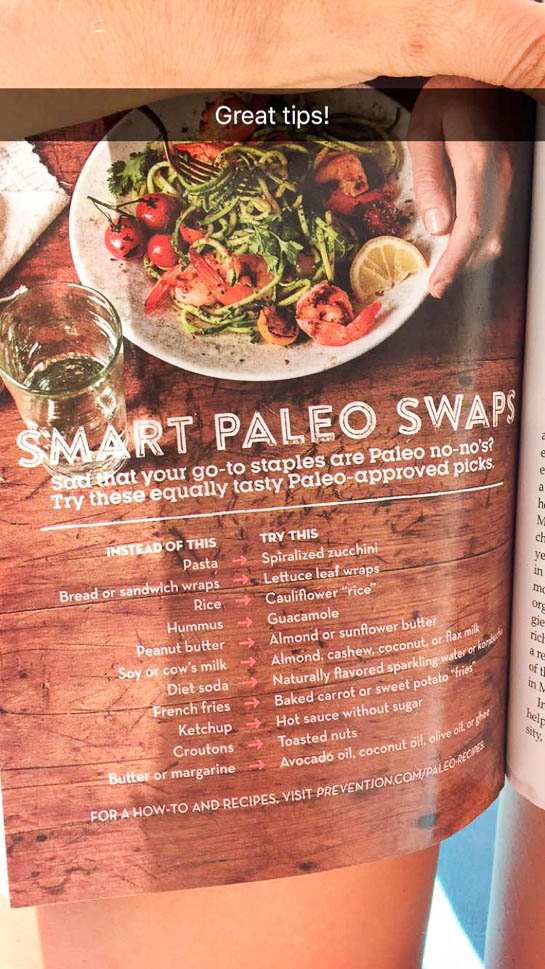 One of my favorite kinds of salads! I need to try this recipe!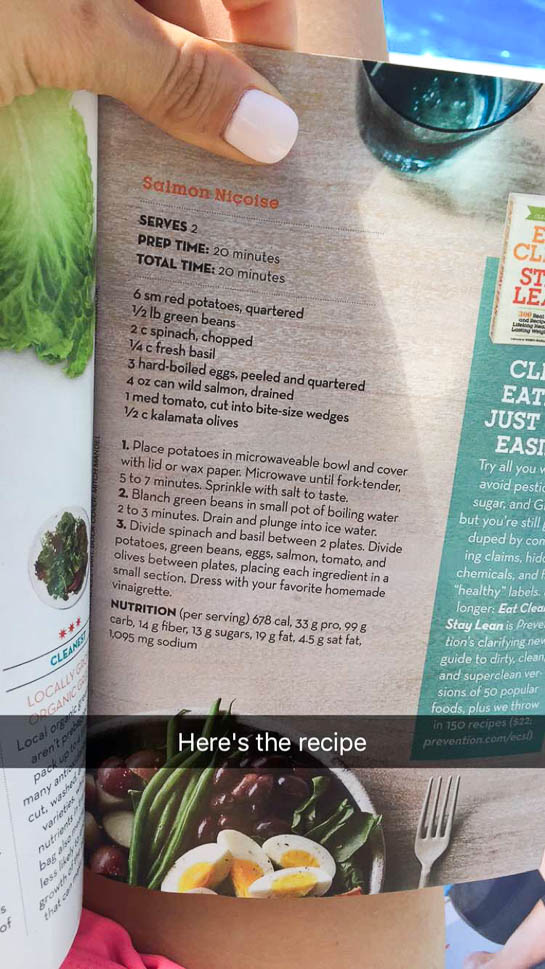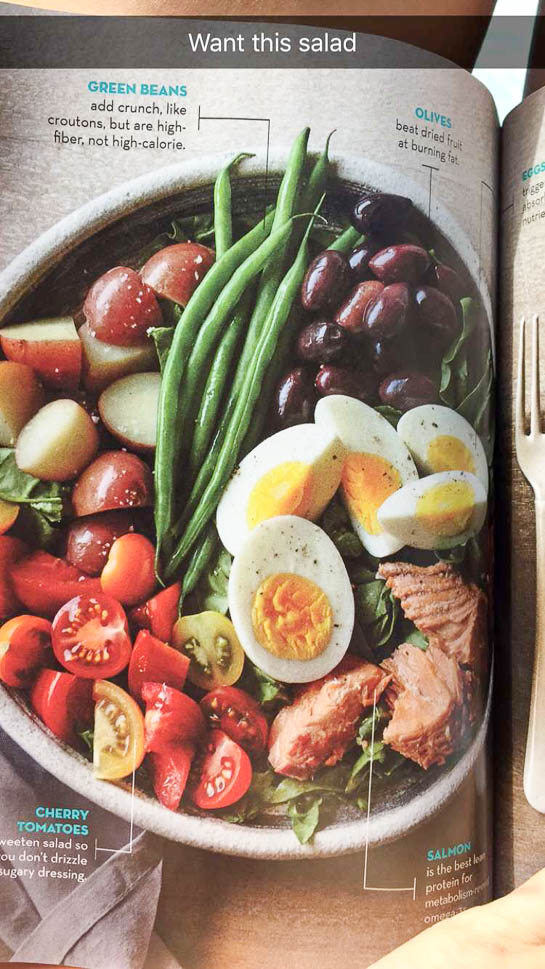 I do these exercises all of the time! Great to add in: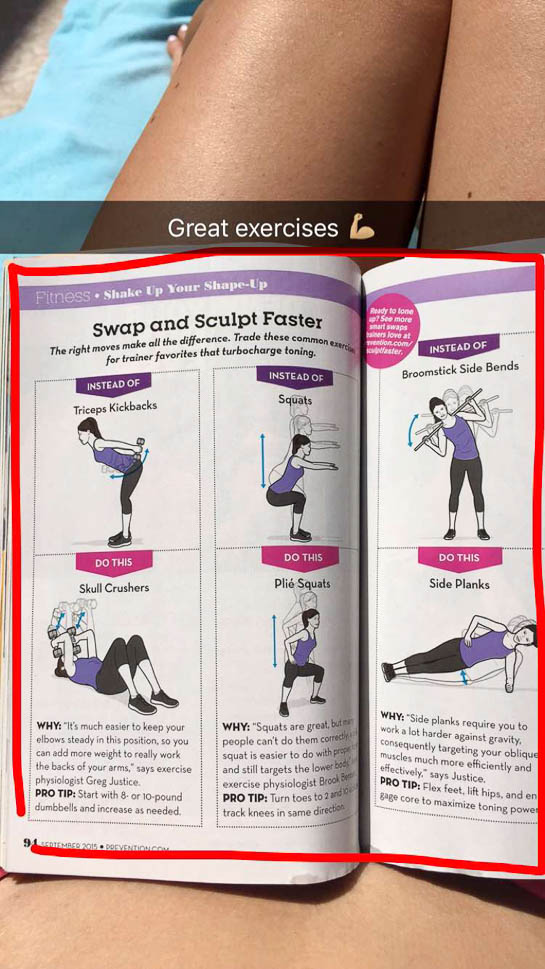 I actually agree with this except I do eat late at night. To me, it doesn't matter what time of day you're eating, just what you're eating and how much you're eating as a whole all day long!