This shop has been compensated by Collective Bias, Inc. and its advertiser. All opinions are mine alone. #TheBestMe #CollectiveBias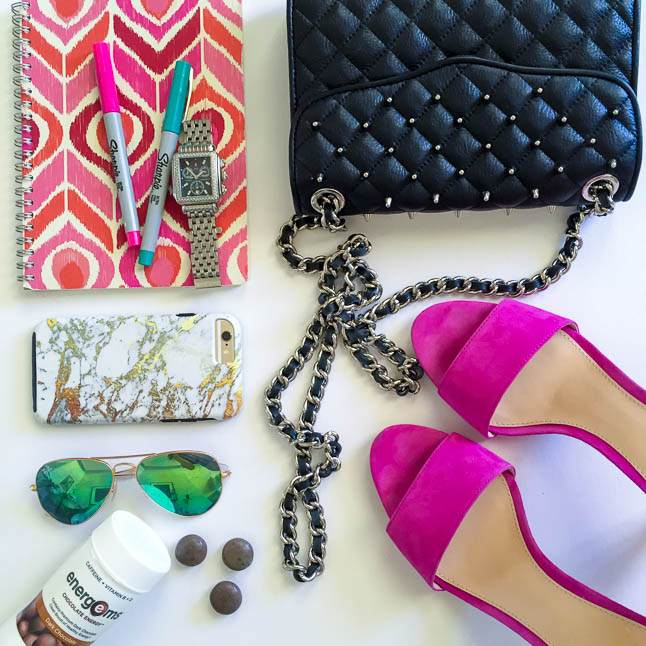 Can you all believe it is officially June?! Where has the time gone? This week has felt so off already because of Memorial Day. Literally, all week I kept thinking it was a different day than what it really was.
Since we have been on-the-go so much and traveling a lot, I have to keep my bag stocked with all my necessities! It is literally like a mini suitcase, haha. I think I get it from my mom. She literally has everything you could ever need or want in her purse. We used to call her "bag lady".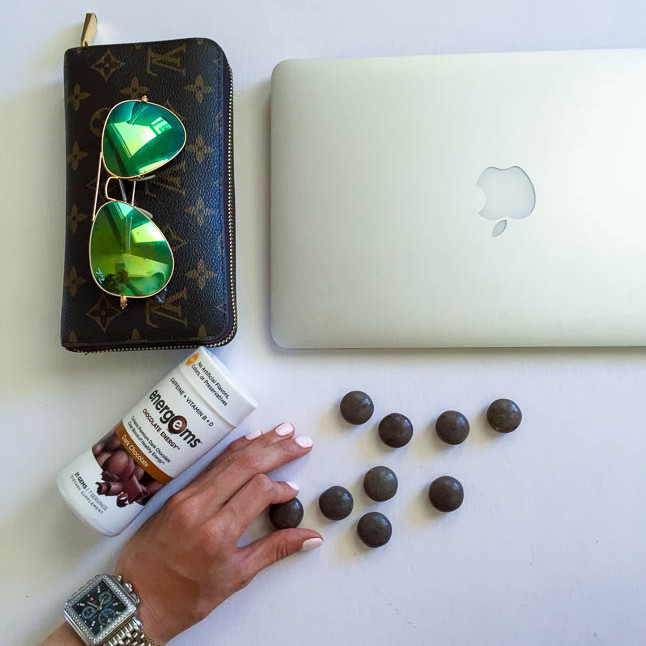 I am definitely a caffeine addict, but sometimes instead of a coffee or tea, I want something chocolate-y and snack-y as well. These Energems are a perfect on-the-go energy snack because they keep me energized (they have about 133mg of caffeine, which is about the same as a cup of coffee), and they are also free of artificial colors, flavors or preservatives. Oh, and the most important part, they are made with real dark chocolate, so that definitely won me over because this girl loves her chocolate!
They are great because they have only 50 calories per serving and have no jitters, like typical caffeine supplements. They also have vitamins B and D, which help support physical energy.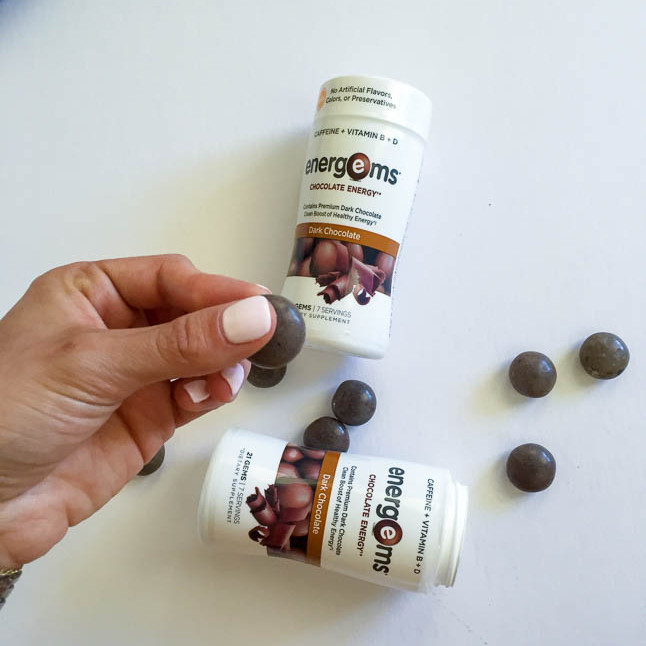 Some of my other bag necessities besides caffeine are a planner to keep track of all of my appointments, meetings, errands, etc. I would be a mess if I didn't write everything down. I used to just keep it all in my head and attempt to remember everything, but that gave me so much anxiety. Plus, I love getting to cross stuff off my list as I complete tasks. I also always have my watch and phone with me to keep track of time, and sometimes, will set alarms so I know when to stop a task and move onto the next one and be more efficient with my time. I always have my laptop/phone with me at all times in case I need to answer an email, take a call, or get a quick blog post published!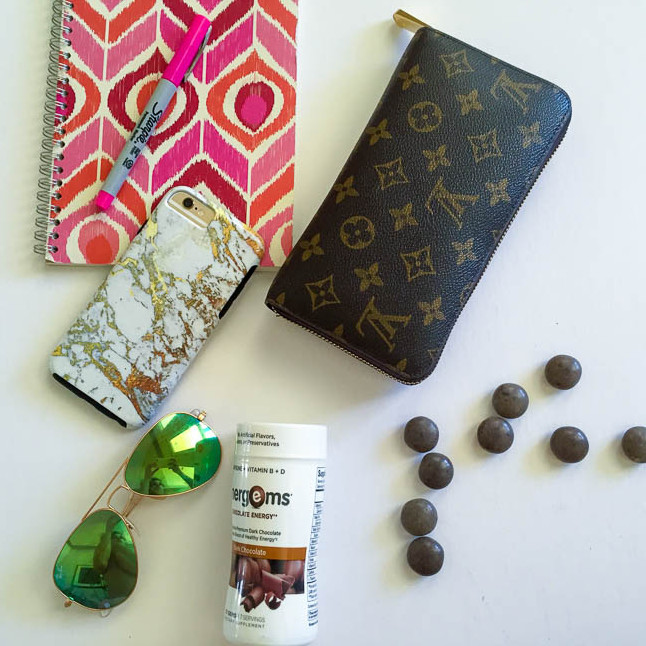 We have been crazy busy for the past few months, but literally in the last several weeks, we feel like we have been running around barely being able to keep our heads above water running both our blog and our food product, Double Dose Bakery. Do you all have moments like that? I know we tend to take on a ton and put a lot of things on our plate (sometimes way too much), but we thrive on being busy and occupied at all times. I have a really tough time sitting still, and just vegging out. I know that is really terrible. I can't even watch TV without being on my phone or laptop anymore. I need an intervention, haha. Seriously, though, I could talk about that forever.
I actually had kind of a revelation the other day when we went to White Sands. When I found out we would probably be gone most of the day, I am not going to lie, I kind of freaked out. I had SO much work to do, and it gave me major anxiety that it would be the evening by the time I got home, meaning nothing I needed to get accomplished would get done. I also knew that I would be without cell phone service or access to social media or email for that time, and it really made me nervous. Yeah, it is terrible. Anyways, I forced myself to go because I literally am glued to my work at all times, and surprisingly, it was just what I needed. So just a little of what goes on in my mind sometimes, haha. I LOVE what I do, but it can definitely take a toll on me sometimes.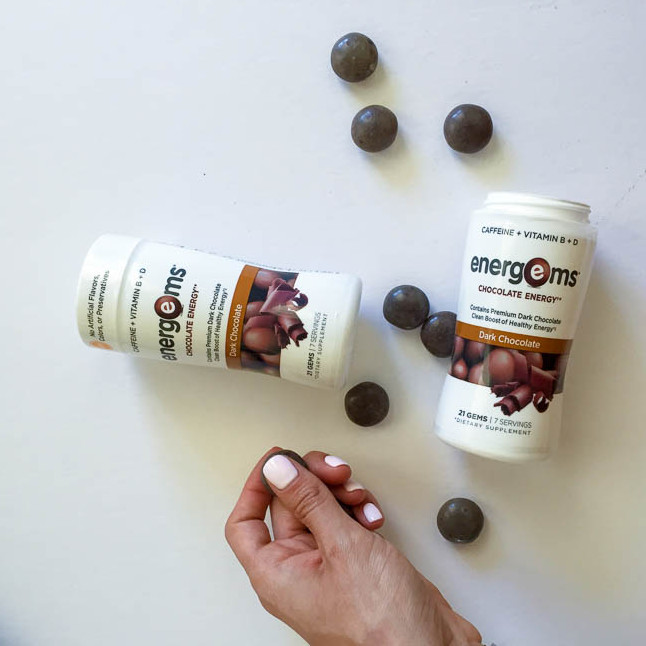 If you want to try these goodies out, I found the Energems in the vitamin aisle at my local Walmart.