I will be totally honest, at first, when Sam got her Apple watch, I thought it was just another piece of technology that I didn't need to be addicted to. I mean, between my MacBook, iPhone, and tablet, I do not need another device to be glued to. After recording one of our first few episodes of our podcast, An Extra Dose, my friend, Olivia, and my sister were talking about how much they use their Apple watches. Of course, I immediately felt like a little girl again, and had to get one immediately. One of my friends happened to have seen them on sale at Target, so I ordered the rose gold 38mm with the rubber band. I am definitely a pink girl, so I had to go for the most barbie-looking one, right?
I ordered the Series 1 just because I didn't feel like I needed a waterproof one. It is a lot more expensive, and I honestly just didn't think I would use it. Sam has the Series 2 Nike addition. Hers is obviously waterproof, but she said she has never used it for that.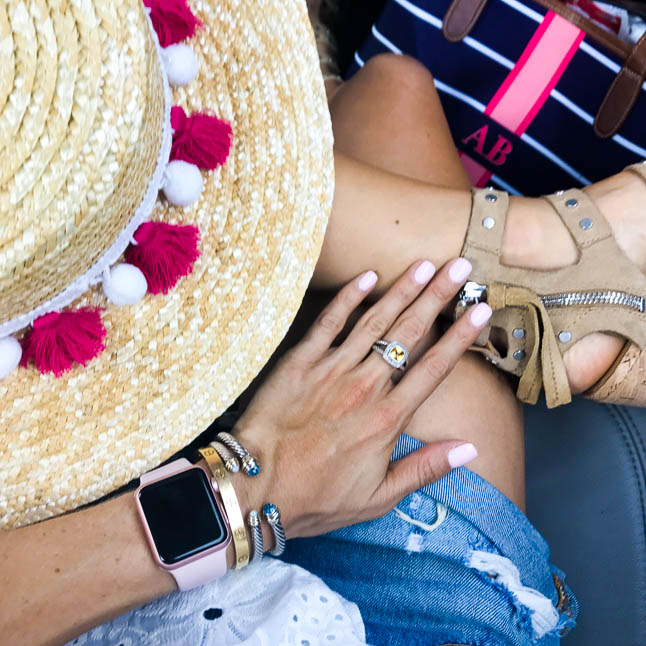 A lot of you all wanted to know if we like it better than the Fitbit, and honestly, I have never had one before, so I can't honestly answer that, but I do LOVE my watch. You all had requested that we share some of our favorite features of the watch, and what we love about it, so we are finally doing that!
WHAT DO WE USE OUR WATCHES FOR:
WORKOUTS:
Track Your Workouts + Activity

We love using our watches for working out and running. You can see what your heart rate is, and how many calories you've burned, etc.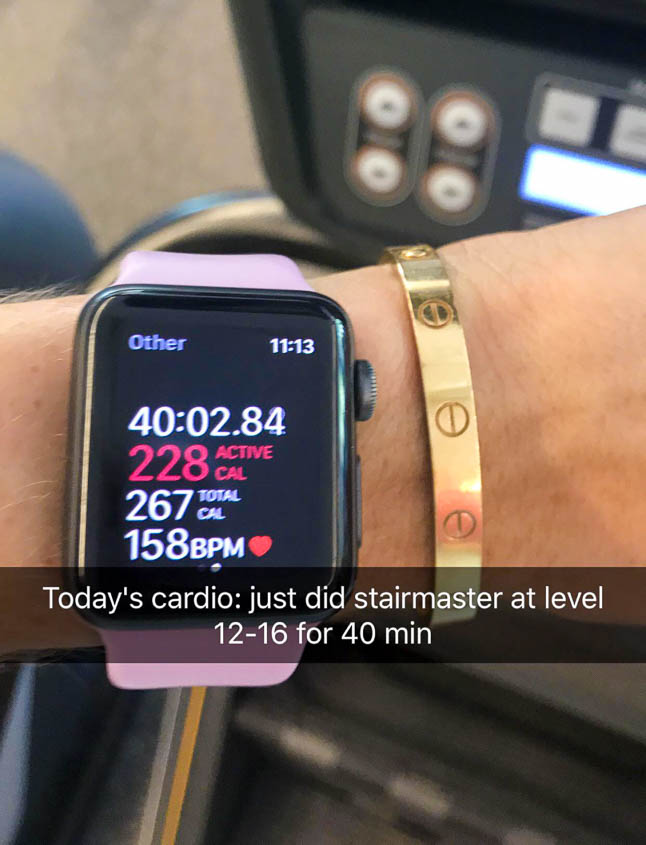 Check Your Heart Rate

Similar to working out, it is good to see how high your heart rate is during your workouts, and it honestly motivates us to push ourselves harder for a workout. Also, it is good to monitor if you're stressed, and need to chill out, haha.

Play Music
EVERYDAY STUFF:
View The Time Discreetly

Nobody wants to make a big scene if you need to check the time during a meeting, or at a dinner. You can view the time discreetly, without making a big scene.

Respond To A Message

Just like checking the time, you can respond or read a message super quick and easily.

Directions (walking and driving)

We love using this when we are driving, or walking around a new city because you don't have to pull out your huge phone, or be really distracted when driving.

Pay with ApplePay
WORK:
Answer A Call

We both knew you could answer your phone, but recently, we answered a call from one of our watches, and it was life-changing. Okay, not really, but it was pretty cool!

Respond + View Emails
Ping Your Phone

This is a game-changer because we lose our phones way too often, so when you can't find your phone, you can ping it, making it super easy to locate it!

Board A Plane

Great for when you're holding your bags, coffee, and need to board the plane. Makes your life so much easier!
And, if you're someone that constantly loves changing your watch face out, or the band, we LOVE that you can change your background out with so many options. We both change ours all of the time.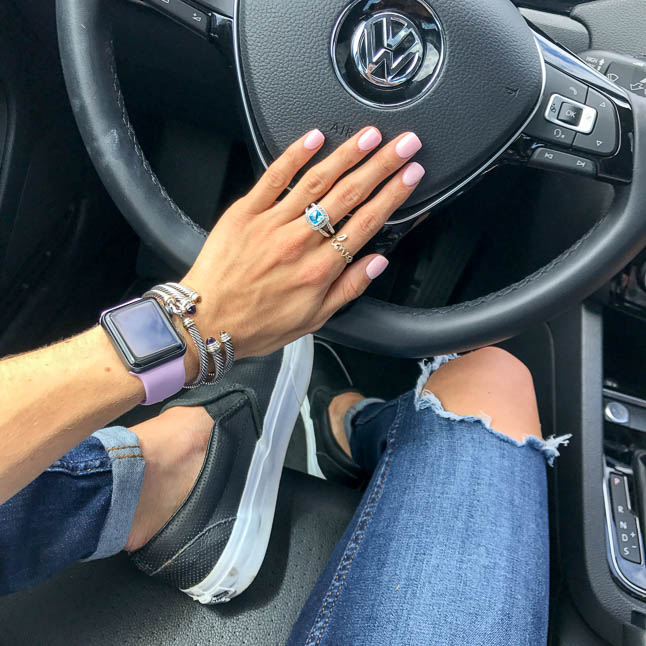 Our favorite bands are these, and we found them in a TON of colors here.
Sam has this mesh one in the rose gold.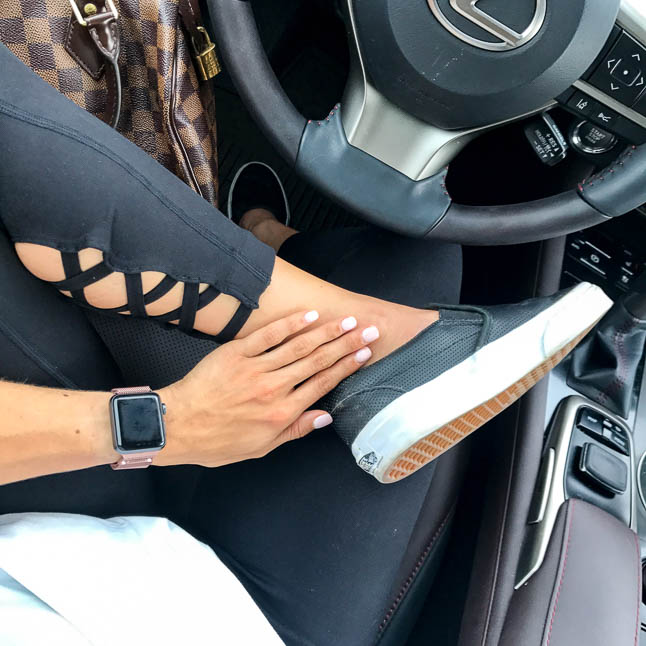 This article that has some tips + tricks that we didn't even know about.
If you're looking for some apps to put on your watch, this article has a bunch of good ones!
SaveSave
SaveSave