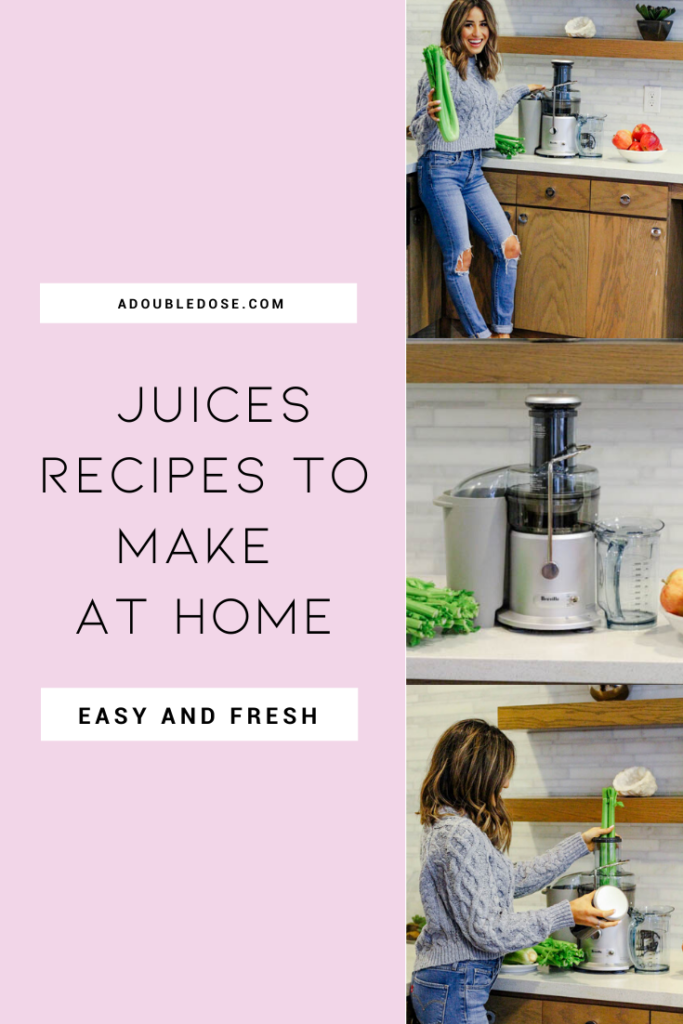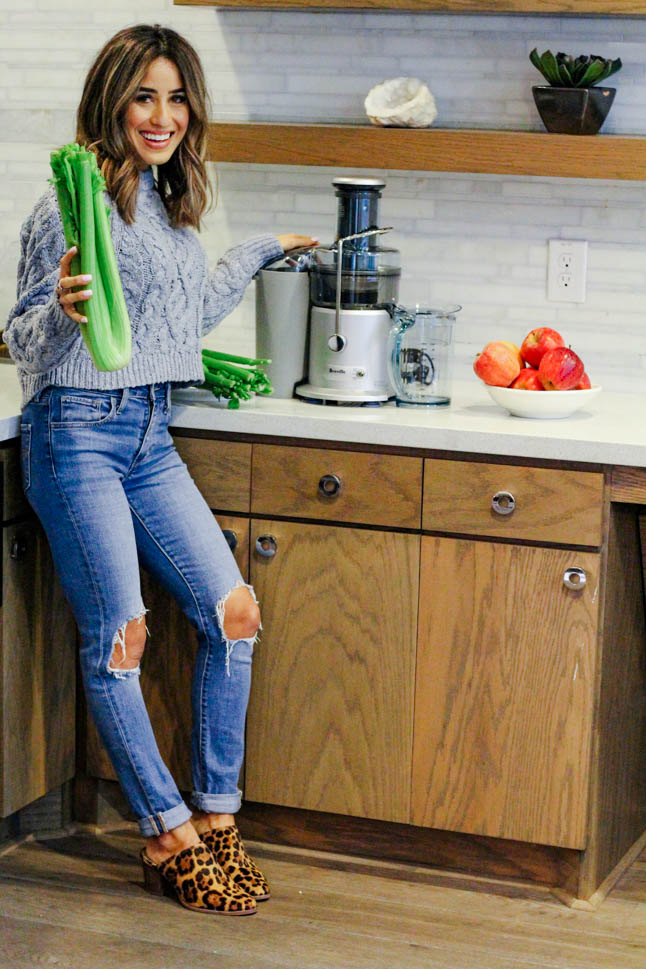 Y'all probably know we LOVE our juicer, and it is something we use every single day (pretty much) for our celery juice. You can read more about celery juice in this post, but basically it is incredible! We wanted to share more about juicing, some other recipes to try, and answer some common questions.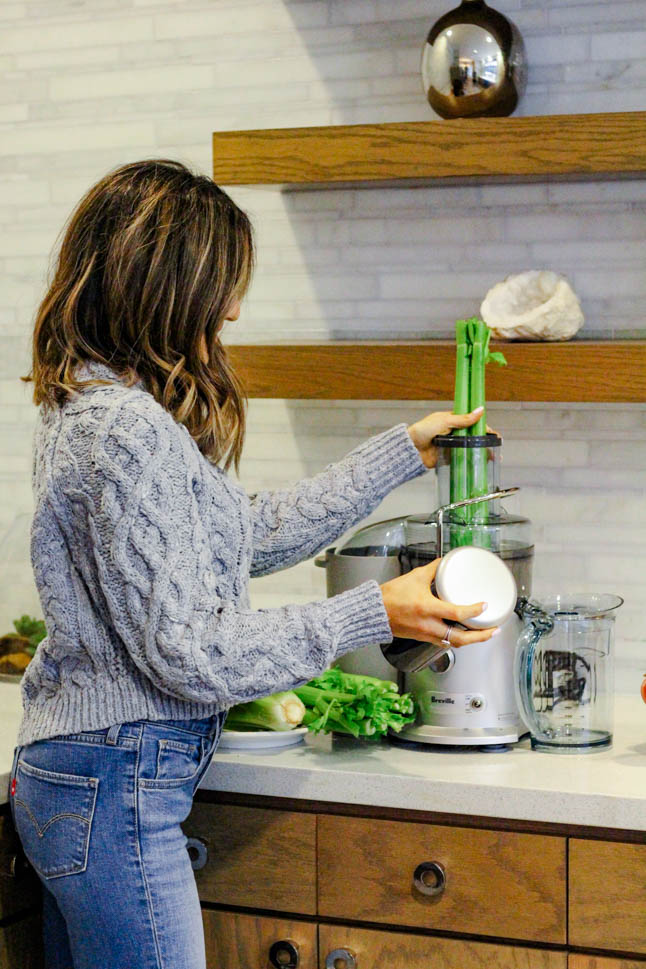 What juicer do you use?
We use this Breville Juice Foundation. We have had it for year, and it still works super well. It is easy to put together, and also to clean up. Highly recommend!
What time of day do you drink your juices?
We usually drink our celery or green juices on an empty stomach. Usually we will wake up, drink some water with lemon, wait 30 minutes, and then drink our celery or green juice. After that, we will wait another 20 minutes before taking our morning supplements or vitamins.
What are the benefits of celery juice?
There are TONS of benefits to drinking celery juice. You can read more in this post, but the ones we have seen the most are better digestion, clearer skin, and energy.
Have you done a juice cleanse?
We have attempted to do a cleanse, but only lasted until 3PM. We just love chewing an actually eating foods, so we would rather eat fruits and vegetables, rather than drinking them. They are great for you, though!
Do you eat anything else with the juice?
We definitely eat food when we are juicing. After our morning juice, we always eat breakfast (usually fruit), and eat a lot the rest of the day. Even if we grab or make a juice in the afternoon, we will eat food with it.
4 fresh juice recipes to try
*pin to save for later*
Whether you want to try a green juice, or one with more color and flavor, we have you covered! We personally love the Fresh Greens because it is packed with greens, but also has the sweetness from the apples. The All Greens one is great to start your day with, or to pair with a snack in the afternoon.
The Orange Immunity and Taste The Rainbow are really delicious and more sweet and fun!
Shop our juicing must haves