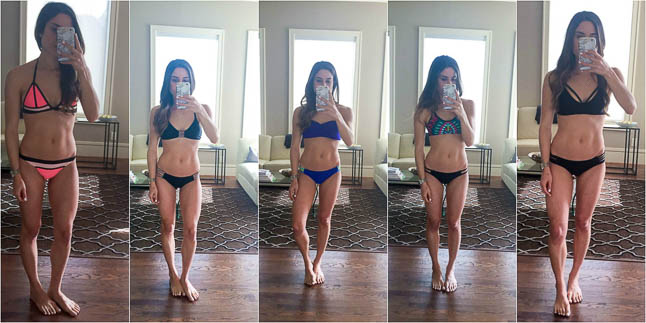 Swimwear season is not here just yet, but come a couple of months, it will be! Does that make you all nervous? I am definitely not super insecure about being in a swimsuit, but the insecurities I do have, along with most girls, are probably pretty normal. Since getting healthier and changing my lifestyle, I have definitely lost a little bit of body fat.
Girls, you all know what happens to a certain area of your body when you lose weight and body fat, right? Don't be shocked, but a couple of years ago, I wore a size D or DD cup in bras. Yup, I know. Now, I am probably a B at the most! Needless to say, I am lacking in the chest department. I am not super self-conscious about it, but there are a ton of bikini tops that don't quite fit the same way they used to. I definitely have to pick out certain bikini tops that I know won't accentuate how "flat" I look.
Sometimes, my sister and I joke about how we look like we have pecs because our chests are so non-existent. It is definitely hard to go from having a decent sized breast size to feeling like you have nothing. Obviously in clothes, you can wear a more padded bra, but in a swimsuit, it is different. What you have is, well, what you have. Can you all relate to this? There are definitely times that I would rather put on a top or dress to cover up my flat chest in a swimsuit 😉
I always love the swimwear options Target has because they are so cute and SO affordable. I don't want to spend an arm and a leg on a swimsuit that could get ruined after one time of wearing it (yes, that has totally happened to me, UGH)! What is also super awesome about buying swimsuits from Target is that they offer free shipping and free returns, so you can try on as many swimsuits in the comfort of your house without worrying! Some tips for picking out a great swimsuit are:
If you're smaller in your chest area like me, I would suggest going for a bandeau top, something with ruffles, something with a halter, or a push up bra top.
If you're bigger on top, bra-style tops with underwire are great options. Also tops with thicker straps and more molded cups are good.
If you're trying to hide your tummy area, go for swimsuits that have gathered fabric or some kind of "wrap" pattern or crossover. You could also try going for a retro type of swimsuit that covers your tummy area and is worn up higher.
If you have more athletic legs, I always like to go for the bottoms that have ties on the bikini bottoms. I find them to be super flattering!
If you're flatter in the butt area, I suggest going for bottoms that have your butt and cheeks more exposed, and maybe have some frills or ruching on the sides.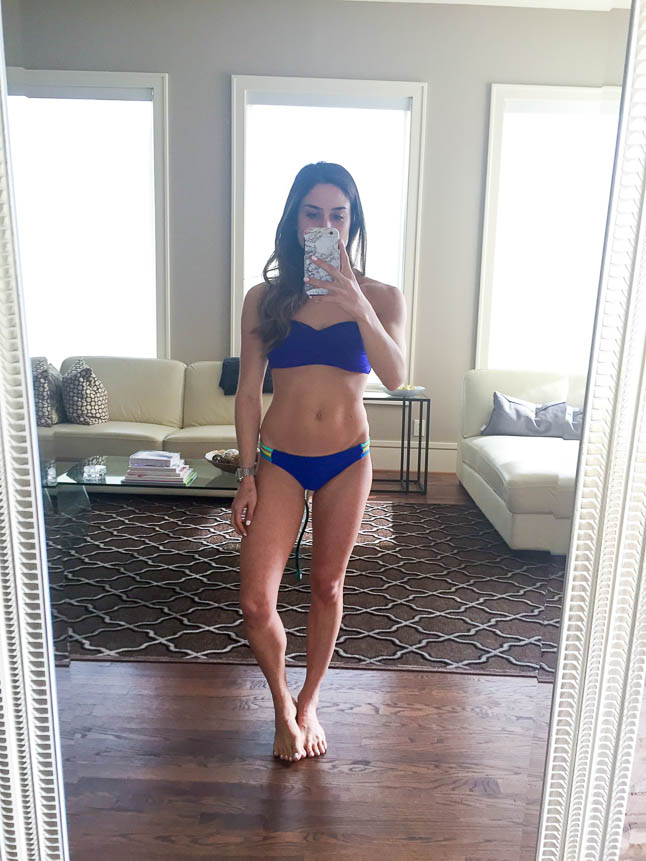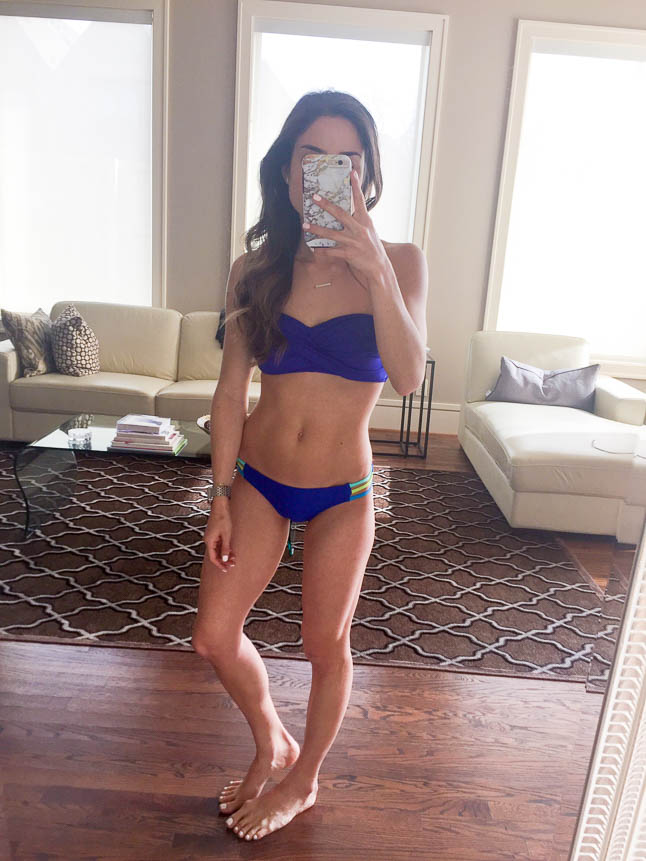 I love that this is a bandeau top so that it makes me look like I have more of a chest than I really do;) Also, how cute are these bottoms?! I love how they have the three accent colors on both sides.
CLICK TO SHOP: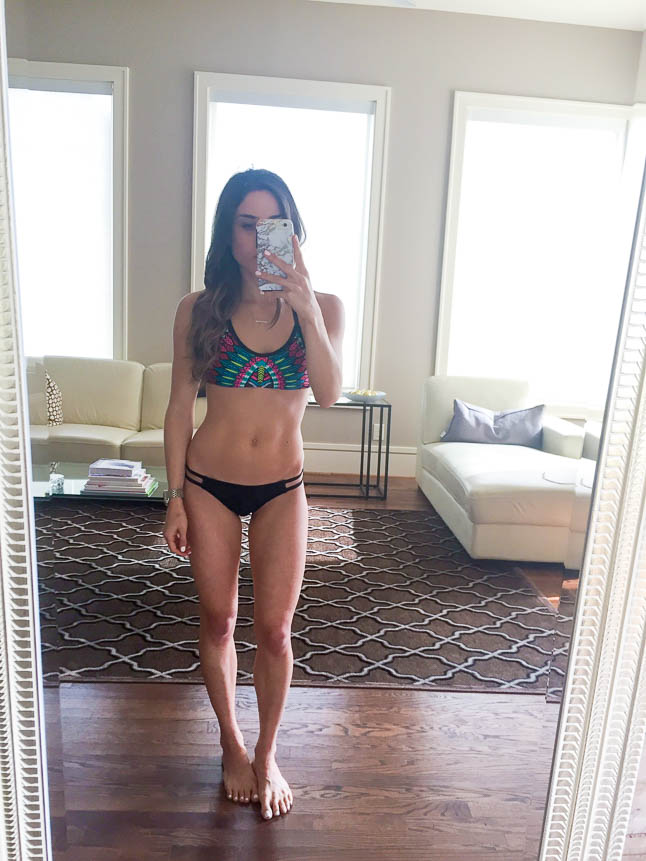 I love
this halter top
because the print and colors are so fun. I think it would also be good on those of you who have more of a chest as well!
CLICK TO SHOP: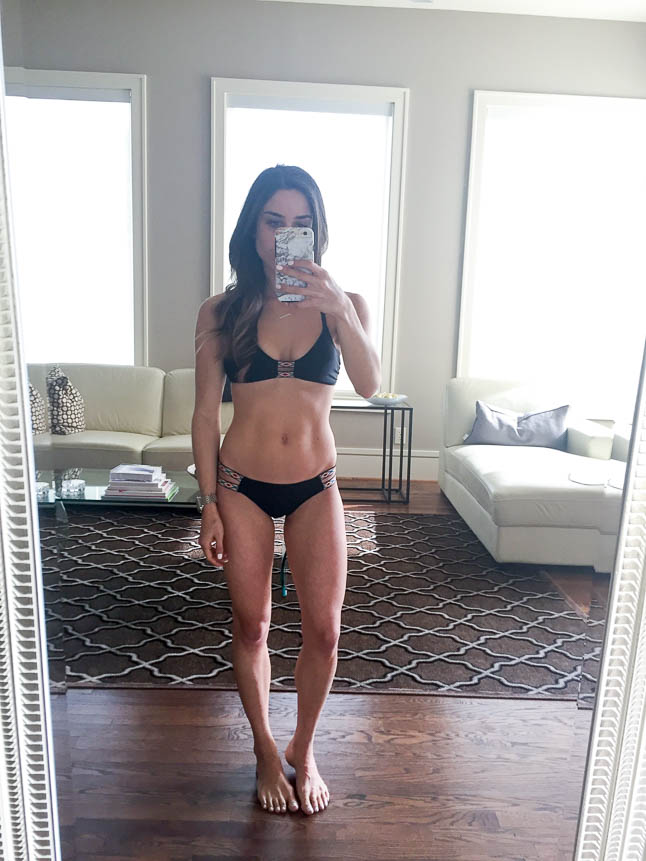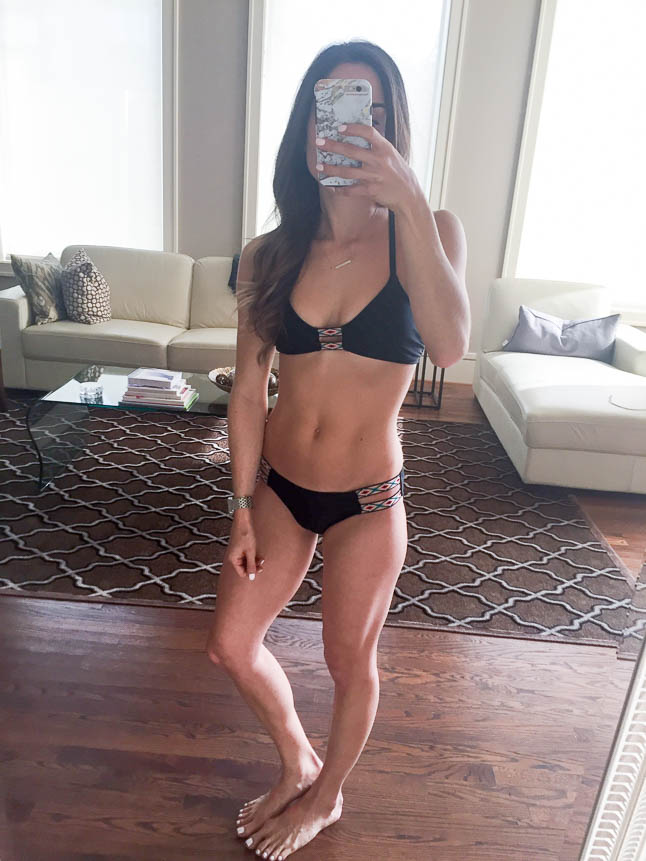 I was kind of surprised I liked this one as much as I did. I knew I would love
the bottoms
, but
the top
surprisingly made me feel like I had more of a chest and cleavage.
CLICK TO SHOP: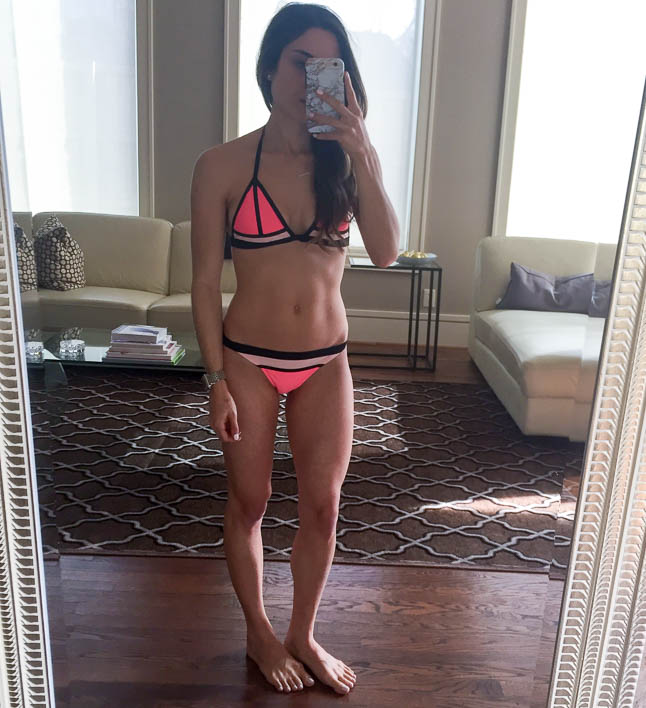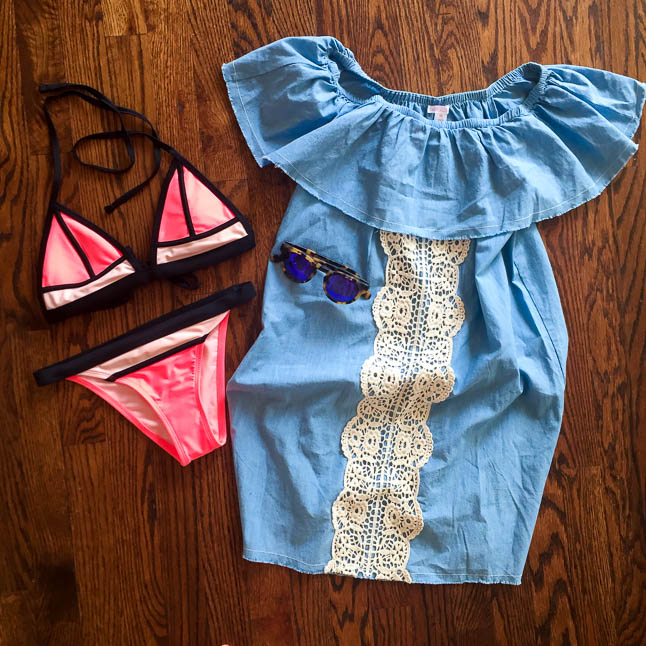 I just had to share how cute this swimsuit and dress are because I saw them and thought they were absolutely ADORABLE and also the swimsuit is under $30 for both pieces, HELLO!
CLICK TO SHOP: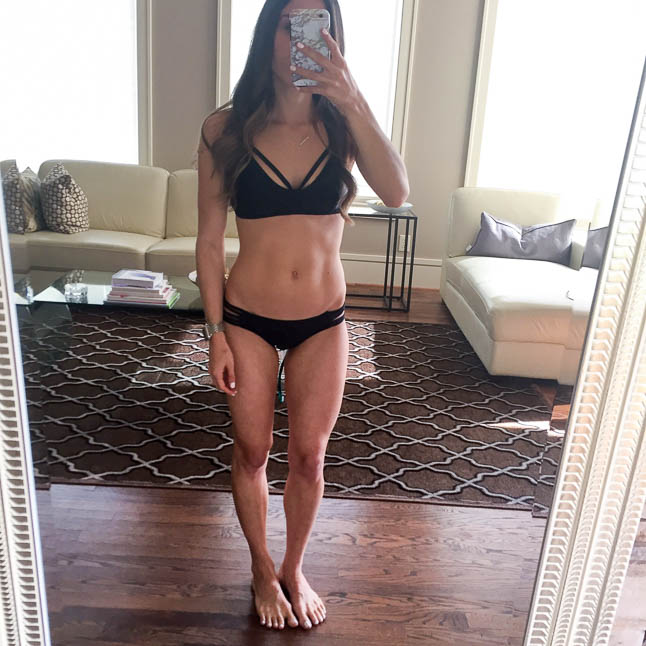 CLICK TO SHOP:

This one was another favorite of mine. You can't tell in this picture, but I wasn't completely filing out the top, haha. I loved how
this top
has the extra strap above the cup. I think I will probably still keep it since it is black and you can't really tell that much! I love these swimsuits because, as with the tips I shared above, they accentuate the parts of my body I love, and don't bring so much attention to the areas I am more self-conscious about. I can't wait to wear these swimsuits to the pool, beach, and all of the spring and summer festivities coming up! I think it is SO important to find swimwear that you can feel confident in and rock all summer long with your family and friends. I am taking the #nofomo pledge that I will take part in going to the pool and beach with confidence, and not let my insecurities cause me to miss out on fun summertime activities! With these new swimsuits, I know that I will be able to embrace my body! Check out my tips to sticking to your health goals
here
(and how I stay on track on a daily basis!)

Find your style @targetstyle
This post is sponsored by Target, but all opinions are our own.