*click to shop directly*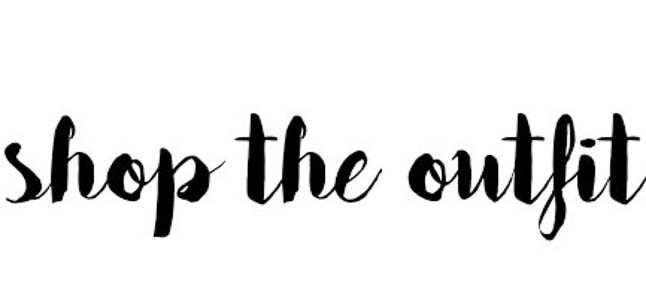 under $50 { 1. | 2.| 3. | 4. | 5. | 6.}
under $100 { 7. | 8. | 9. | 10. | 11. | 12. | 13. }
under $150 { 14. | 15. | 16. | 17. }

Happy Friday, babes! In case you missed the last Friday Favorites post, you can check it out here. We have't done one of these in almost two months, so it was time to bring it back! We wanted to share some fun pieces that are on sale, or affordable if you're looking to treat yourself to some fun stuff this weekend! PS- Be sure to check back next week for the 2017 Nordstrom Anniversary Sale. We will be covering it and sharing all the best deals! If you didn't have a chance to check out yesterday's post, we talked all about the sale, and the best ways to shop it!
Y'all, we have both been on a MAJOR sweet tooth kick recently, so this no-bake s'mores icebox cake looks INSANELY good, and its GF and DF!
Anything mediterranean is right up our alley, so this sheet pan Greek style chicken is definitely going to be made at some point. We have both been eating out SO much, so we need to cook more.
If you all are major fajita fans like we are, this sheet pan fajita recipe is for you! It looks so easy, and they have great reviews!
Been dying to make cookies, so this recipe for chocolate chip cookies looks amazing!
Don't have access to a gym, or want a good workout at home? This 40-minute bodyweight workout looks killer!
What nobody tells you about self-employment (we could totally relate to all of this!)
We have both been on Bumble for dating, but this article has great tips for how to meet guys if you're over the bars.
The healthiest drinks to order at Starbucks!
If you're visiting a beach, or live near one, this beach workout is a great one to try out, especially when it's so nice out!
We are big fans of meal prepping, especially if you work a lot away from home! These meal prep ideas look delicious!
We have been trying this mBreakfast powder in our pancakes and smoothies, and loving it. We were a but skeptical of it at first, but have a ton more energy after using it for a couple of weeks, and we love the whole idea behind it. You can order some here.
In case you all haven't heard yet, our podcast, An Extra Dose, is where we share a ton more about us and different everyday topics! You can search for it on iTunes OR you can listen here.
Let us know if you want to see more posts like this in the future! Xo
ALSO! Here are some great sales taking place this weekend:
EXPRESS: up to 70% off sale pieces
ANN TAYLOR: up to 60% off + 40% off all tops with code WEARNOW
BANANA REPUBLIC: 40% off select pieces, no code necessary
WEST ELM: 25% off with YOUR25
J.CREW: 40% off swim with code DIVEIN
J.CREW FACTORY: 50% off with code EXTRA50
LOFT: extra 40% off sale items
ABERCROMBIE: up to 50% off
MACYS: up to 60% off
SaveSaveSaveSaveSaveSaveSaveSaveSaveSave
SaveSaveSaveSave
SaveSaveSaveSaveSaveSaveSaveSaveSaveSave
SaveSave
SaveSave
SaveSave
SaveSave
SaveSave