*click to shop directly*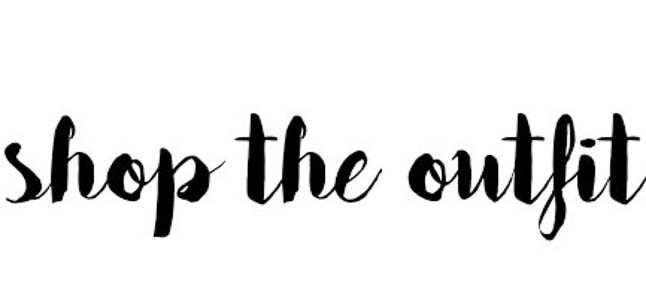 under $50 { 1. | 2.| 3. | 4. | 5. }
under $100 { 6. | 7. | 8. | 9. }
under $150 { 10. | 11. | 12. | 13. }

Happy Friday, babes! In case you missed the last Friday Favorites post, you can check it out here. We wanted to share some fun pieces that are on sale, or affordable if you're looking to treat yourself to some fun stuff this weekend! You deserve it:) PS- Happy Mother's Day to you all, and we hope you have a great day with your mom's, or motherly figures! We are so excited to spend the weekend with our mom:) We also are sharing our favorite reads this week below:
These strawberry chia overnight oats look AMAZING, and would be perfect for busy mornings.
If you all are Amazon lovers like we are, you need to check out these Amazon prime gems for foodies!
Coffee addicts, check out these recipes for spiked coffee. mmm!
Just bought this apple watch, and it is on sale for under $200!
The real reason Shake Shack has crinkle fries. Speaking of those, aren't they amazing?!
This egg cooker is the one we talked about on our podcast. Our friend, Olivia, swears by it!
Mom date ideas for Mother's Day! Don't you all just love spending time with your mom?
This tote is the perfect gift! You can personalize it, and they are super cute!
We have been trying this mBreakfast powder in our pancakes and smoothies, and loving it. We were a but skeptical of it at first, but have a ton more energy after using it for a couple of weeks, and we love the whole idea behind it. You can order some here.
In case you all haven't heard yet, we started a podcast, An Extra Dose. You can search for it on iTunes OR you can listen here.
Let us know if you want to see more posts like this in the future! Xo
ALSO! Here are some great sales taking place this weekend:
EXPRESS: 15% off with code 5400
BAUBLEBAR: Save 20% off one item with code SAVE20, 25% of two items with code SAVE25, or 30% of 3+ items with code SAVE30
ANN TAYLOR: 40% off with code FORYOU
BANANA REPUBLIC: 40% off select pieces, no code necessary
WEST ELM: up to 30% off, no code necessary
J.CREW: extra 30% off sale pieces with code SHOPNOW
J.CREW FACTORY: 30% off $100 purchase with code HOORAYMAY
LOFT: 30% off with code LOVEMOM
ABERCROMBIE: up to 30% off
MACYS: extra 20% off with code MOM