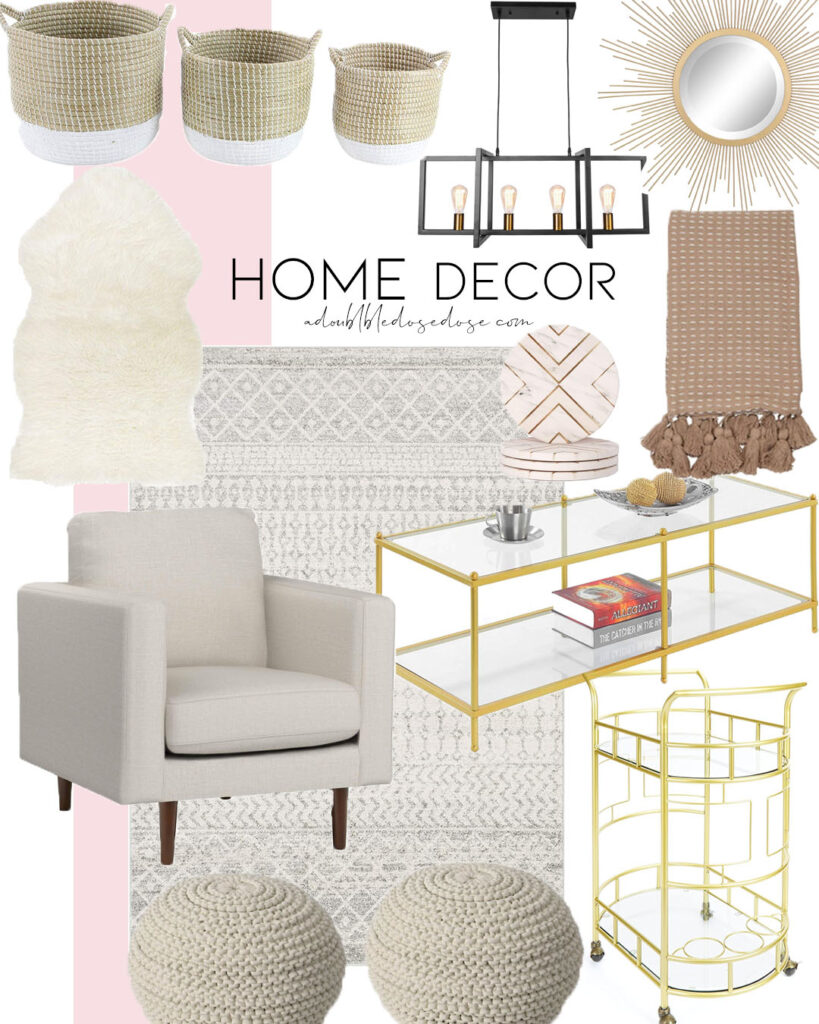 { Woven Baskets | Lighting Fixture | Decorative Mirror | Faux Fur Rug | Coasters | Throw Blanket | Accent Chair | Printed Area Rug | Gold Coffee Table | Knitted Poufs | Bar Cart }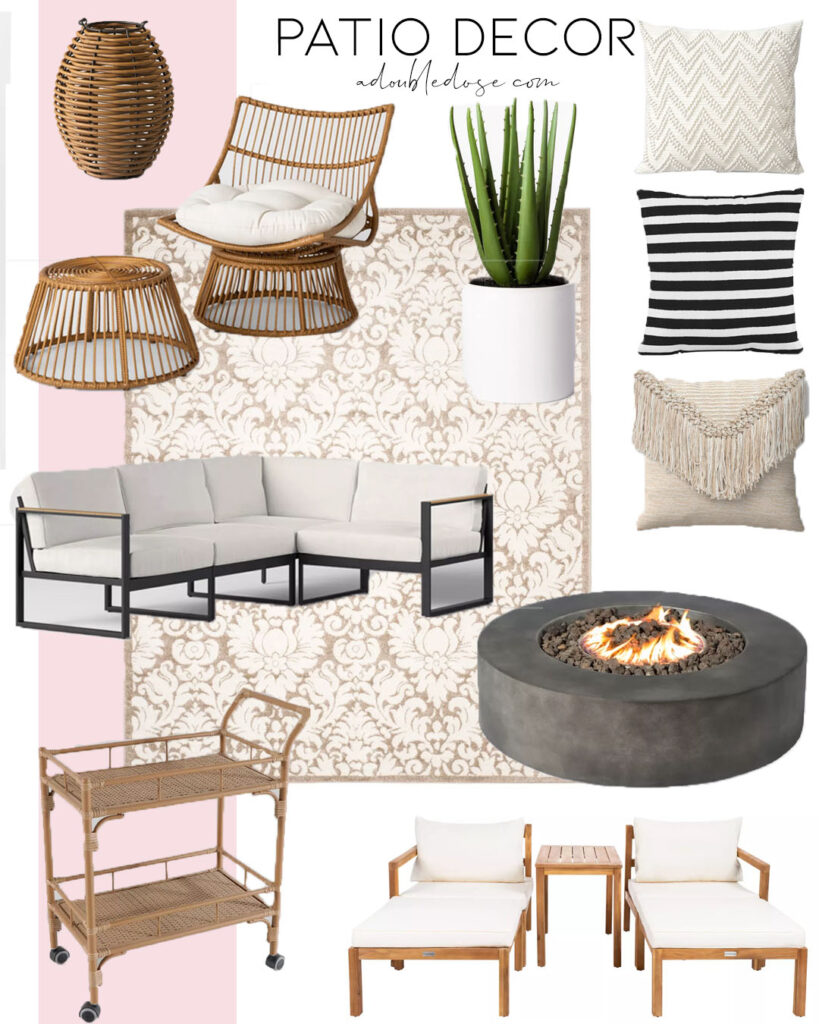 { Woven Lantern | Patio and Ottoman Chair | Sectional Furniture | Artificial Aloe Plant | Outdoor Area Rug | Chevron Throw Pillow | Stripe Pillow | Fringe Pillow | Bar Bart | Lounge Chairs | Fire Pit }

We are in the process of decorating our patio, so we thought we would share some pieces we found on sale, and some that are affordable or fun to add in to your current home decor. We also rounded up some home decor items on Amazon and Target.
Home Decor
We love these woven baskets to throw in blankets or just add some decor to your fireplace or by your couch.
An area rug really pulls the room together. We love this neutral one because it is printed, but also keeps everything airy and simple.
An accent chair is a great piece to add to any living space, or your bedroom. This neutral ivory one goes with any space.
How fun are these knitted poufs? You can put them by your couch for extra seating, or use as an ottoman.
This gold bar cart is the perfect piece to add to any kitchen or living space. You can also decorate it for any holiday or theme and add your favorite coffee or cocktails on it.
We love a gold coffee table like this one because it can be decorated so many ways and really matches any kind of decor.
Anyone loves a good throw blanket. This neutral one has cute tassels as the bottom, and is a great price, too!
Patio Decor
We just got a fire pit and CAN'T wait to use it! Lot's of s'mores and cozy nights ahead!
This area rug is great because you can hose it down and let it dry, so easy!
Love the details on this chair, and the comfy ottoman is a bonus.
These lounge chairs look super comfy, and they come in a 5-piece set.
Throw pillows add details and pops to any decor. We love this stripe and and this chevron one.
This sectional looks so comfy and love how clean it looks.