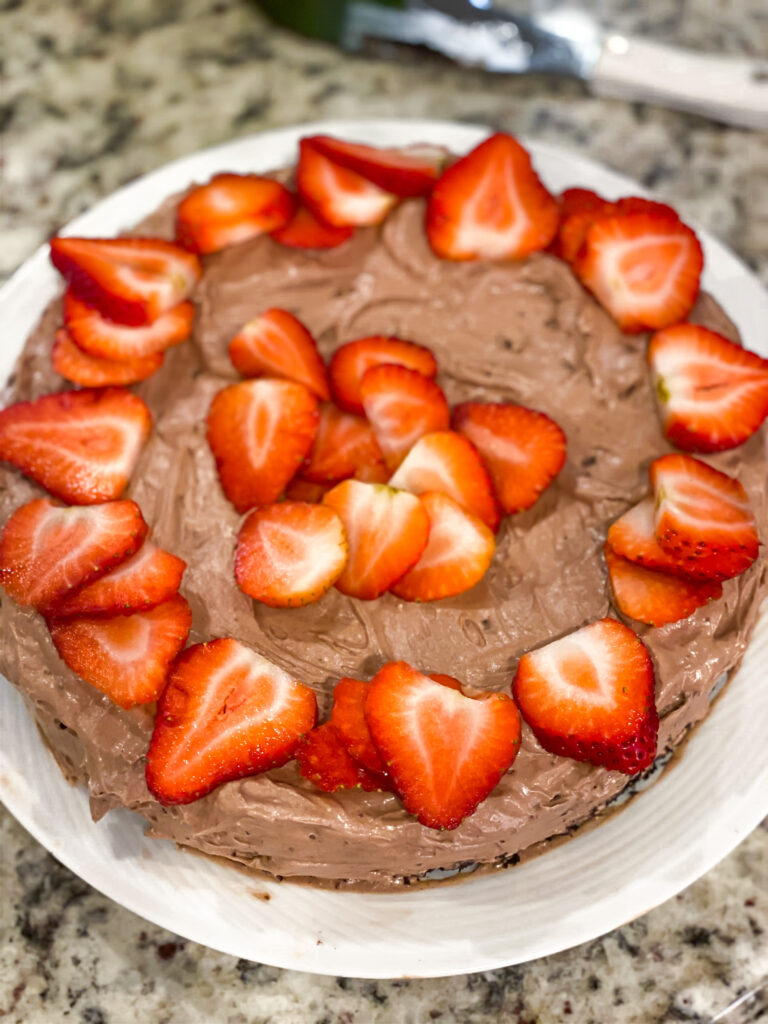 We made this AMAZING vegan chocolate cake for our dad's birthday the other week, and HAD to share the recipe with you all. SO many of you all asked about it, and this INCREDIBLE whipped coconut cream frosting we made to put on top.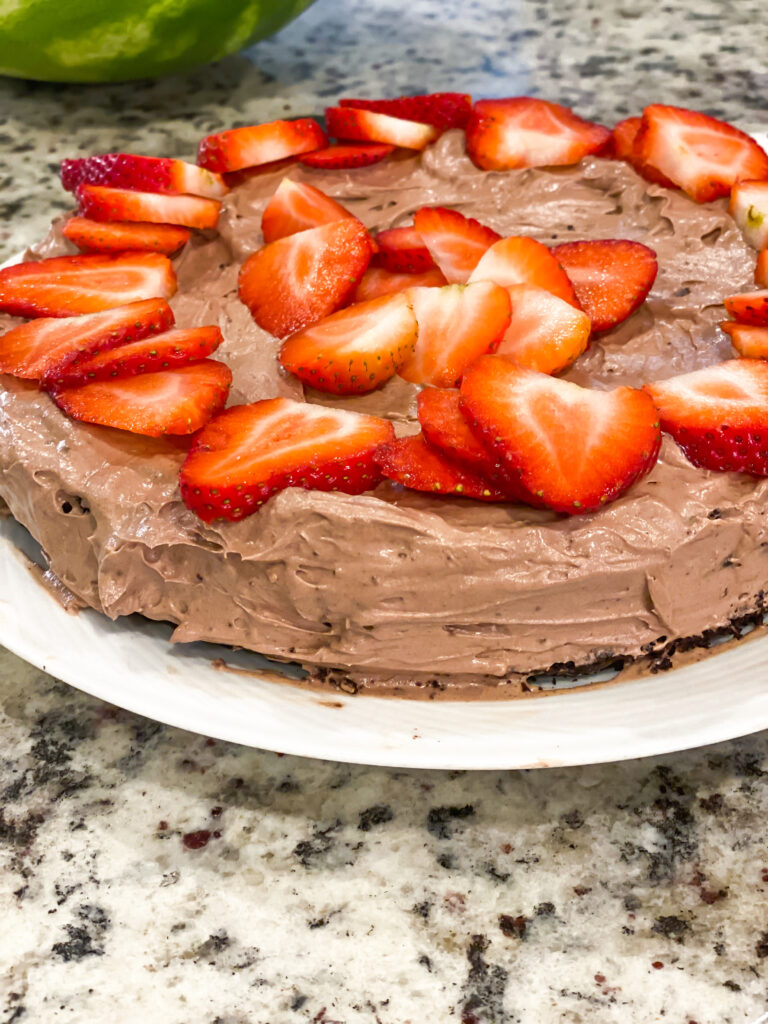 We found the recipe for the cake from Beaming Baker, and it was absolutely delicious. HIGHLY recommend. The whipped "frosting" is even easier to make, and tastes so decadent. See recipe BELOW a little further down in the post.
For the cake, we followed the recipe, and added the whipped frosting on top, and some fresh strawberries.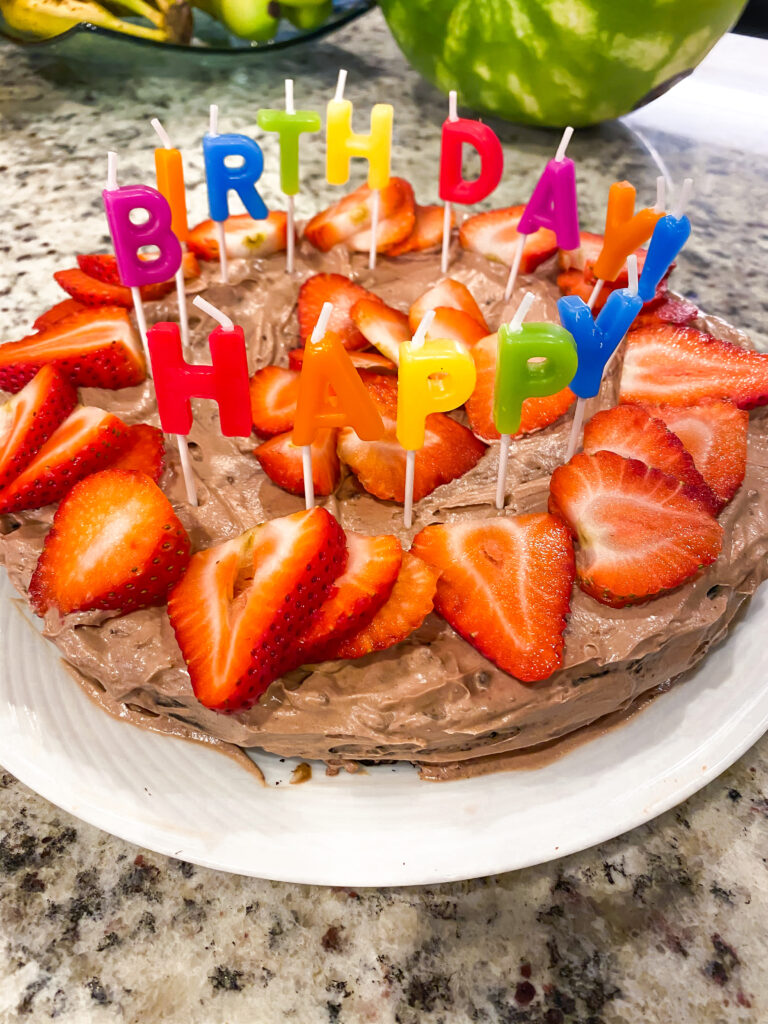 Our favorite kitchen gadgets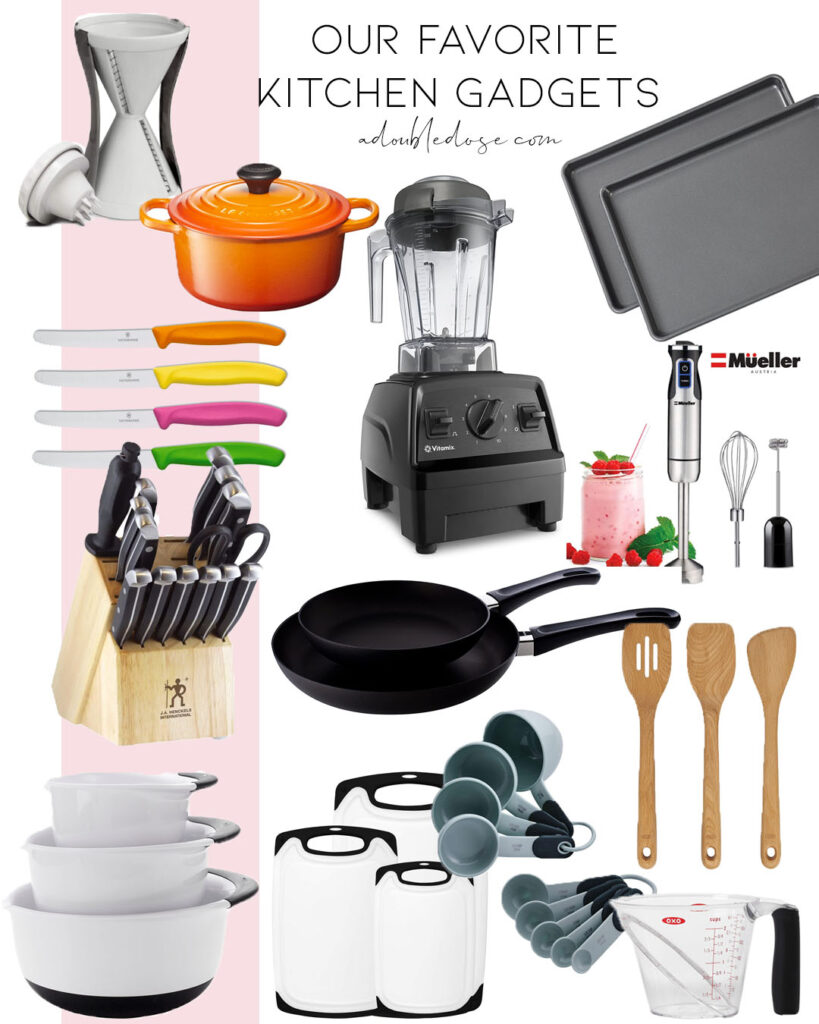 Here are some of our most used kitchen gadgets! Whether we are making a salad, dinner, or baking, the tools are what we rely on.
Spiralizer: we use this all of the time to make zucchini or carrot noodles! SO easy to use and clean.
Le Creuset Cast Iron Dutch Oven: we invested in one of these because they are such good quality, and last forever. We use this to cook our pasta, quinoa, and other dishes.
Vitamix: this is definitely an investment, but it really does blend everything so WELL. We have had ours for so many years, and still works perfectly. This Ninja blender is a less expensive option.
Baking Sheets: these are essential for baking or cooking anything in the oven. We usually line ours with parchment paper.
Hand Blender: this tool is so handy. We use it to whisk things, and you can also use it as an immersion blender.
Wooden Cooking Utensils: we love cooking with wooden utensils, especially when you are cooking with heat.
Measuring Cup: this is great for measuring liquids for any recipe.
Measuring Cup and Spoons: we have had this set for years, and works great.
Cutting Board: this coms in a set of 3, so great for any item you're chopping.
Mixing Bowls: we have also had these for over 10 years, and still work great, and easy to clean.
Wood Block Knife Set: we received this knife board as a gift, but they are such great quality, and come with everything you need.
Colored Knife Set: our mom bought us these and they are so sharp and easy to use. Not overwhelming to hold in your hand! Love the colored handles, too.
Whipped chocolate cream
See the recipe below on how to make this super easy cream/"frosting".
You will need:

There are so many ways you can enjoy this cream that we shared in the recipe notes. We love using it on top of cakes or cupcakes, but it is also so amazing with some fresh fruit dipped into it!