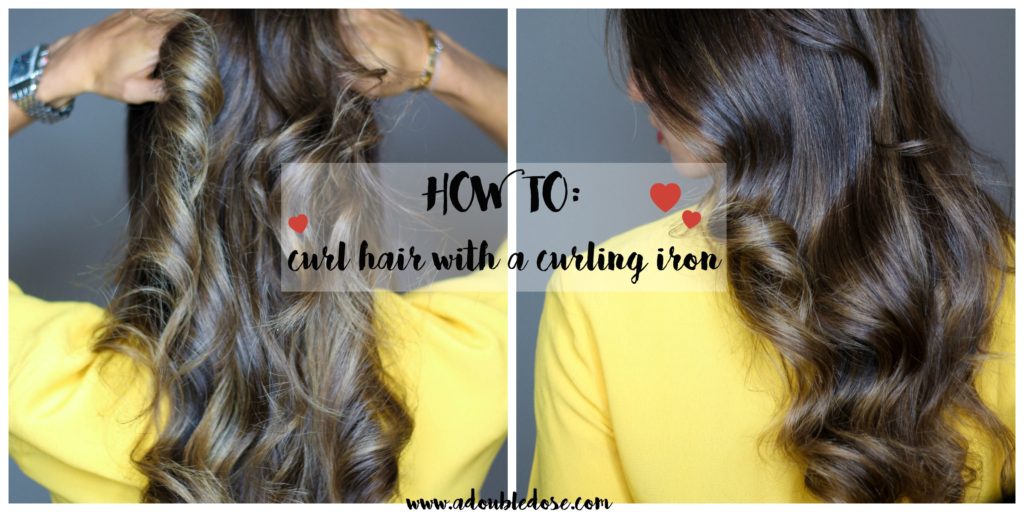 I usually curl my hair with a wand similar to this one because it is super quick and easy to achieve waves, BUT, after getting my hair cut, colored, and styled, my hairstylist was determined to get me to curl hair with a curling iron properly;) The one thing I didn't like about using a wand was that the curl didn't start at the top of my head, rather like halfway through my head, if that makes sense?
I took a really long video of my hairstylist doing my sister's hair with the curling iron, and thought it looked pretty easy. Of course, the next day I pull out my curling iron and attempt to do it, and end up with a TOTAL disaster. My hair was either dented, curled the wrong direction, or just not curled at all. After several hours (not even joking!), I was beyond frustrated, and was about to just say, "Screw it!". I decided one last time to look at some more Youtube videos, and FINALLY got the hang of it!
So, if you're reading this, you probably are struggling like I was, haha, so here are the things I was doing wrong:
The curling iron was not hot enough or too old (this is the one I use and I have heard great things about this one).
Not protecting my hair from heating tools (this is not why it wouldn't curl, but it is very important!)
Not curling away from my face (you don't want the curls to curl in towards your face, you want them to curl outwards, away from your face).
Rotating the curling iron the wrong direction (if you don't rotate it the proper way, you will dent your hair horribly!)
Some things to keep in mind:
If you want a tighter curl, you want to get a smaller-barreled iron. In this case, I used a 1″ iron because the curls will start out tight, but will fall out over time.
You want to always place the clip facing your face on each side of your head (I finally figured that out and it helped me SO much)!
I kind of messed this up in the video, but you want to clip the iron in closer to your roots, and rotate the hair through the clamp.
Use a wide-tooth comb or a boar bristle brush to loosen out your curls after they are finished cooling.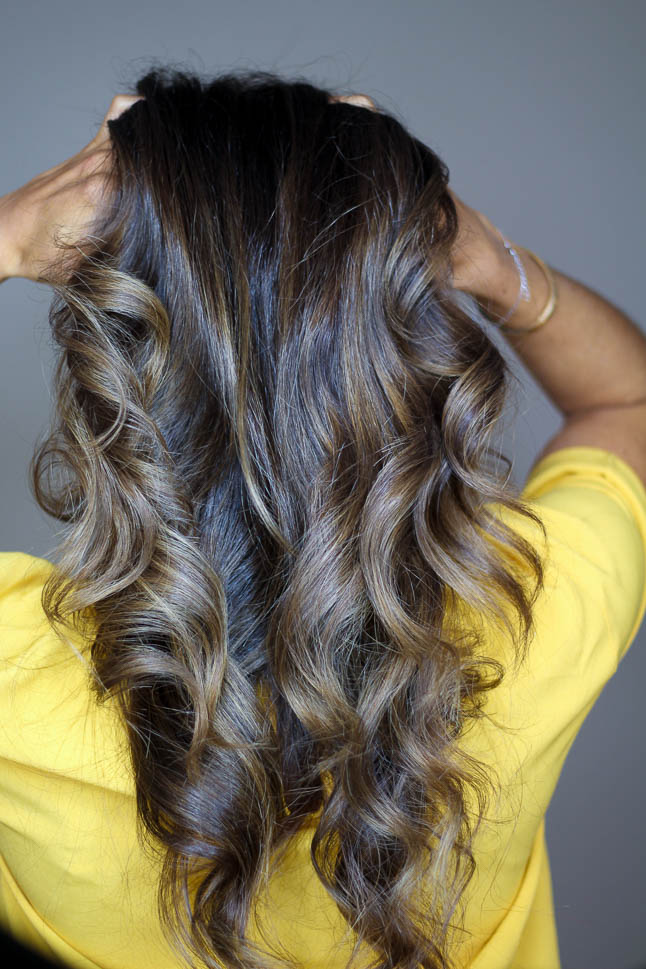 In case you all want some extra instructions to what is explained in the video, I will quickly list them out!
Before starting, you will need: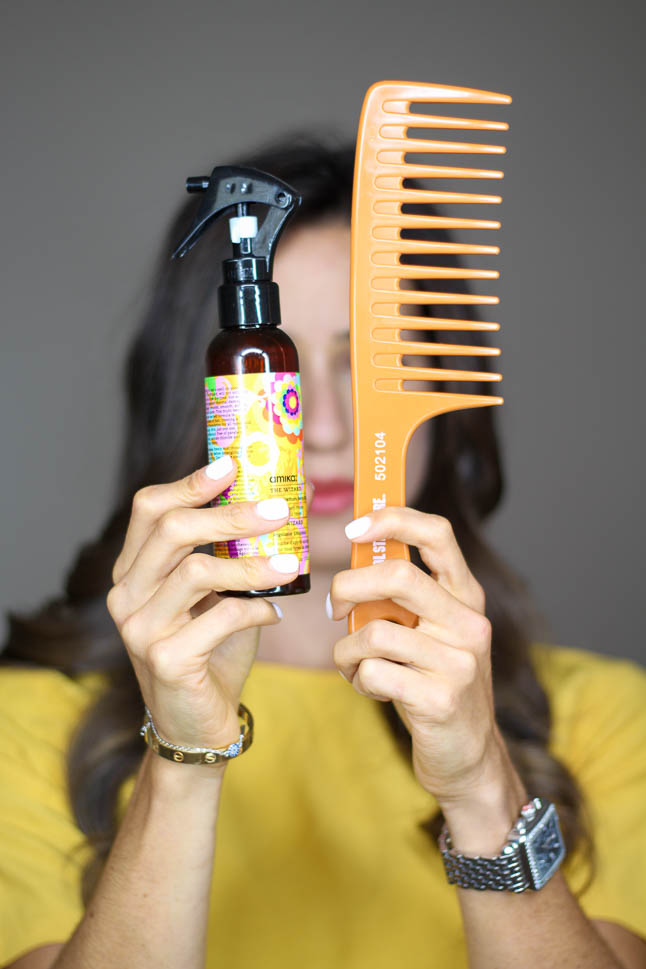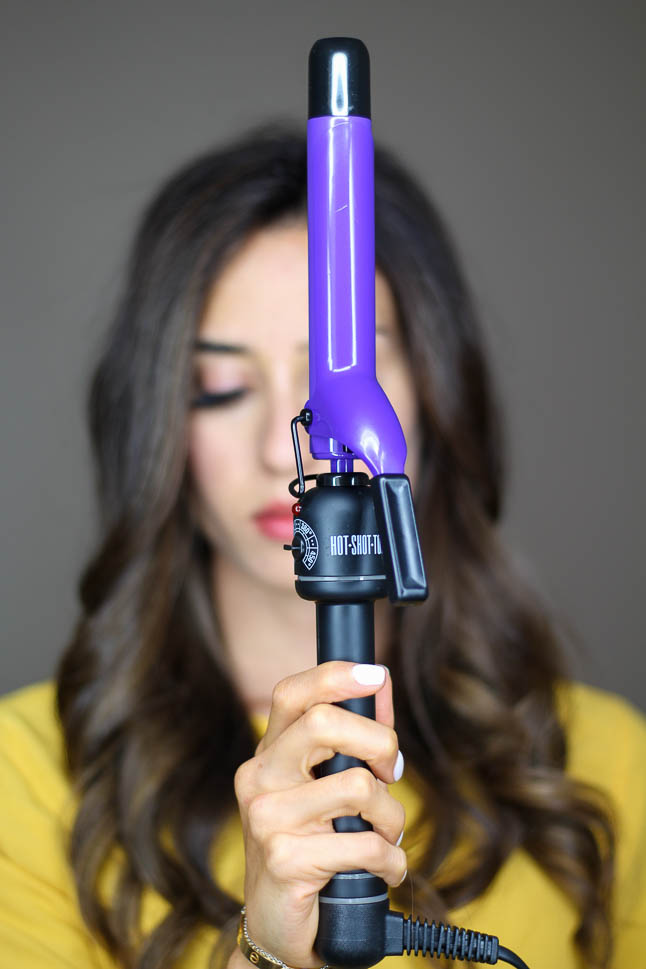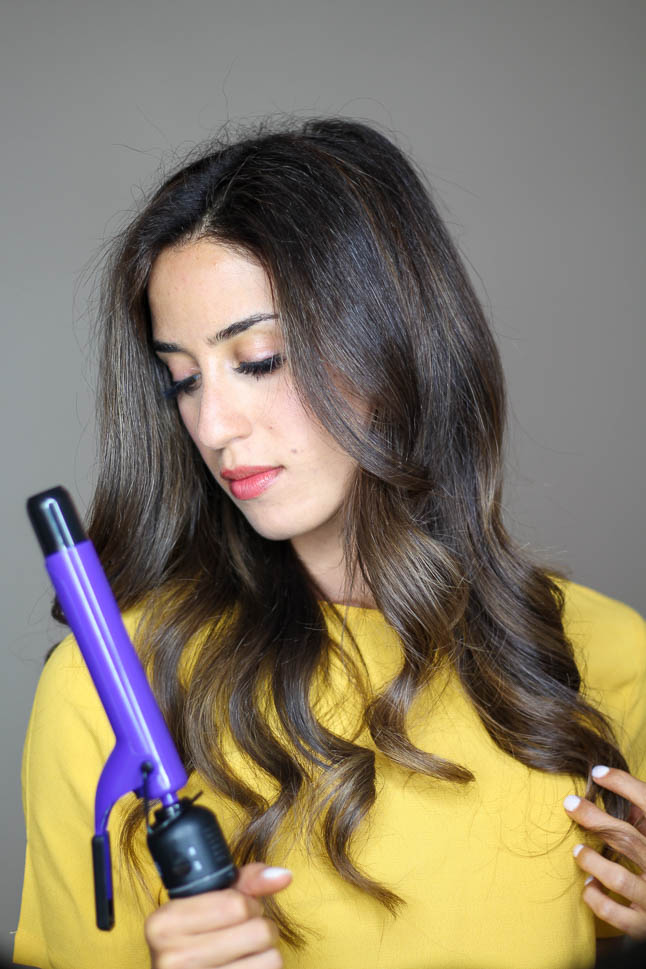 Begin by spraying the heat protection spray all over your head.
Divide hair into two sections, and bring all hair to the left and right side of your face.
Take about a 1″ section of hair and clip the iron in closer to your roots, and rotate the hair through the clamp, leaving a little bit of the end of your hair outside of the clamp (Remember, the clip should always be facing your head on both sides of your face).
Hold for 10 to 20 seconds.
Once finished with all hair, allow curls to cool.
Brush through curls with a wide-tooth comb or brush and set with hairspray.