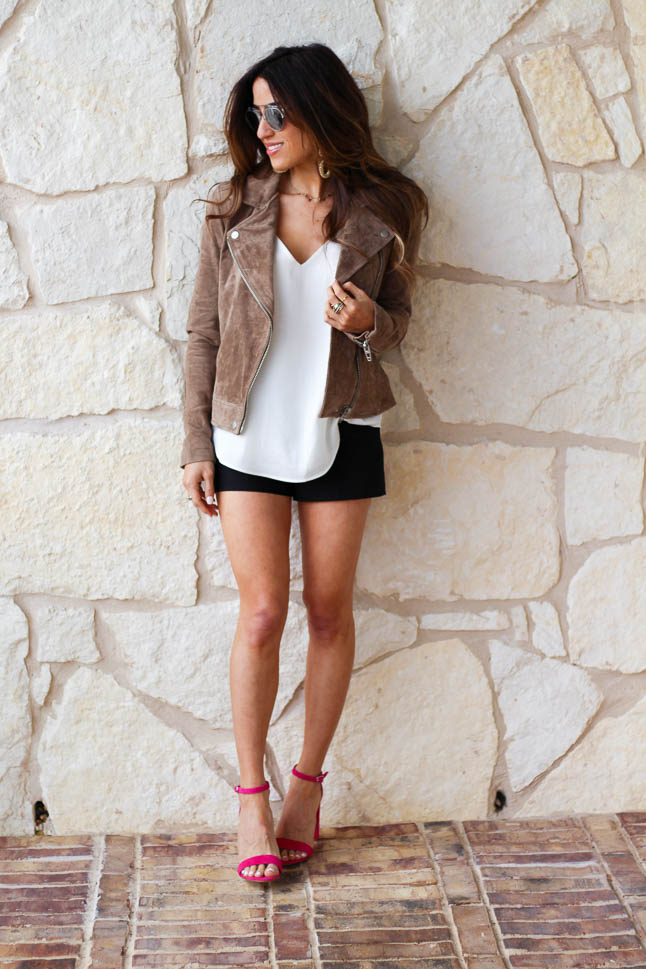 We had been wanting to share some of these ideas for a while now, since we eliminated coffee. We had been getting some questions on it, so we wanted to talk about why we eliminated it, and what methods we are using to get energy now! Before we get into that, we wanted to share this dressed up short look that is perfect for date  night or a night out with some girlfriends! We paired these black shorts (also come in blush) with a suede moto jacket and this ivory cami we have been wearing on repeat!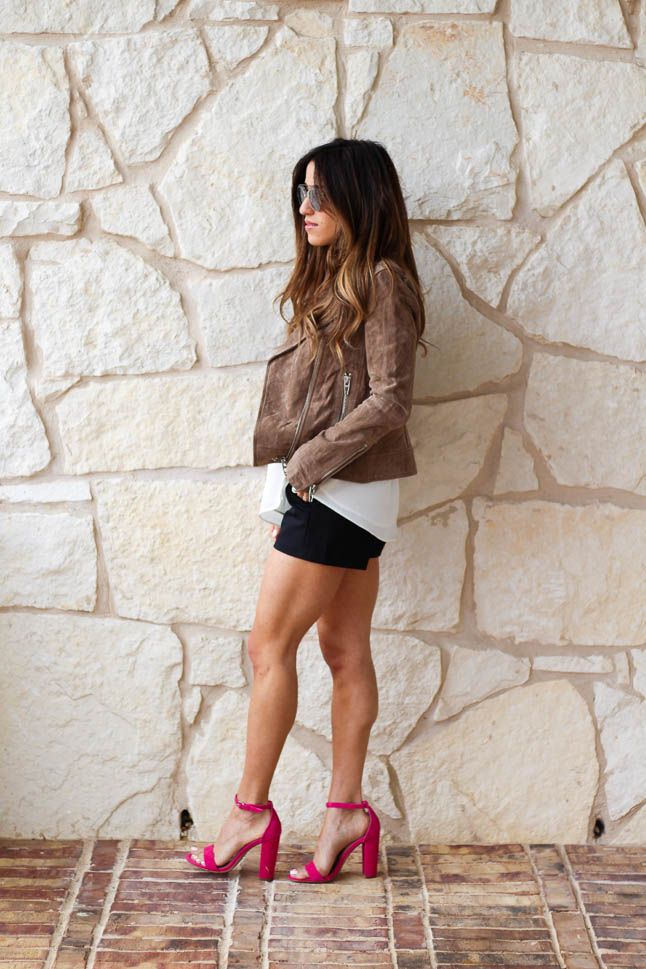 We paired it with one of our favorite block-heeled sandals (so comfy) and love the pop of color! These fit TTS!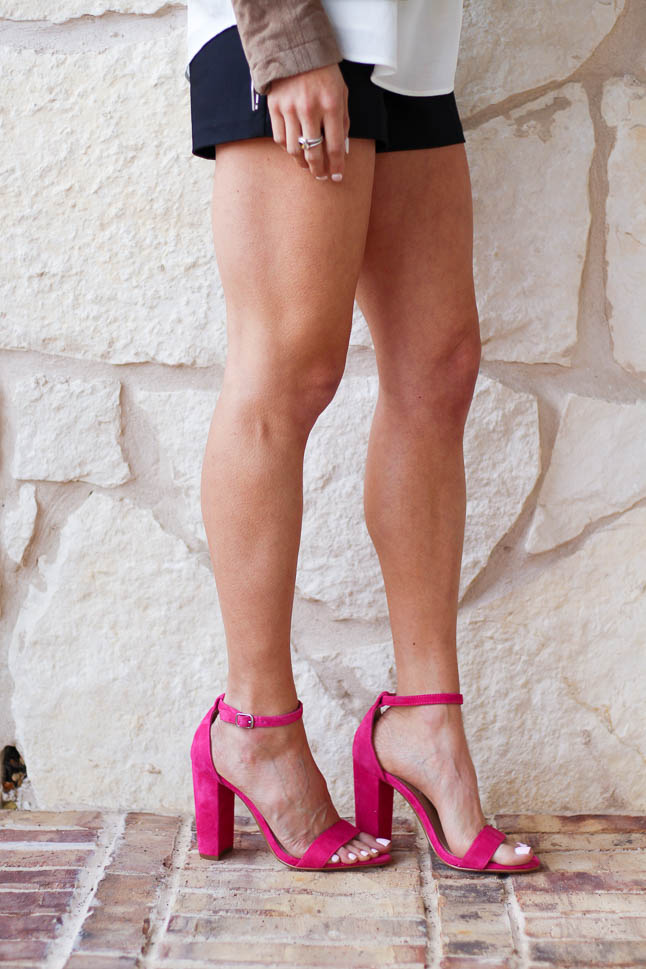 This jacket is a great piece year-round and can be dressed up or down!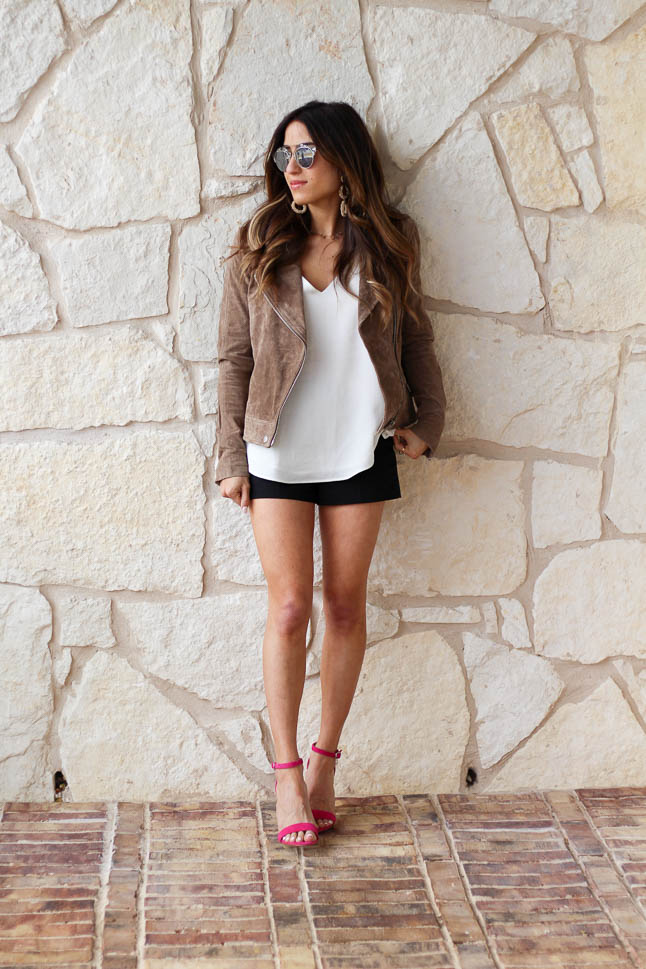 So, a lot of you are probably wondering why we eliminated coffee. And, the answer isn't super simple, but basically, we both are suffering from Adrenal Fatigue, so we eliminated it to help with that and our anxiety, and it really has helped a TON. At first, it was not easy, but we feel so much better. We are sleeping better, feel less anxious, have less headaches, and better digestion. Of course, we are not saying to eliminate it, but for us, it was a good move. We will still have decaf a lot, just because we love the taste of coffee!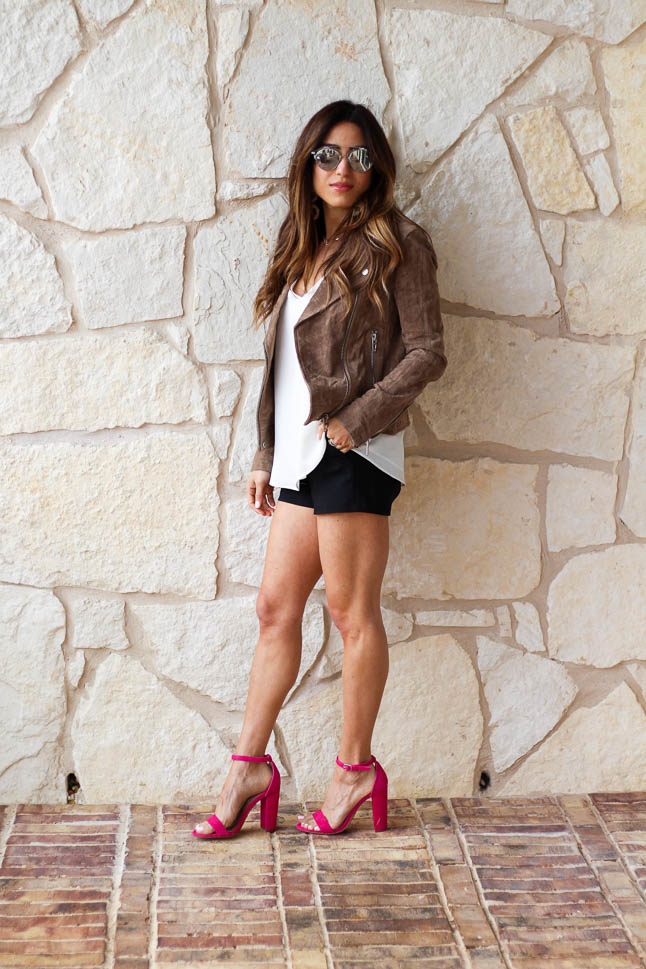 For energy, here is what we have been doing:
Eat whole, nutrient-filled foods like vegetables, lean protein, whole grains, etc.
Drink a TON of water
Sip on green tea in the mornings with fresh lemon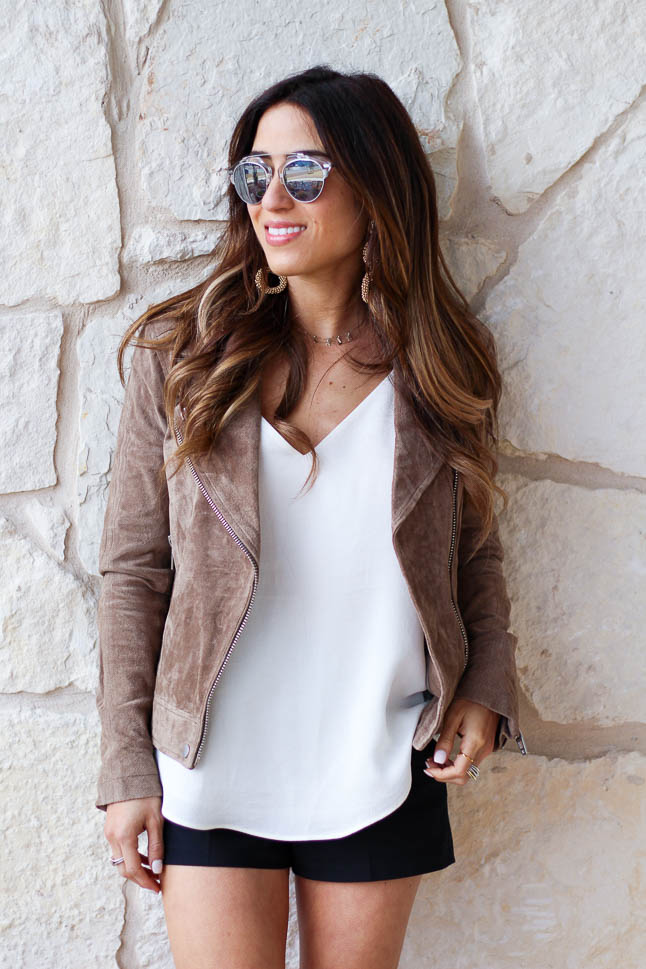 Workout or take a long walk outside in the fresh air
Take yoga classes at a studio or online
Go to bed earlier (easier said than done!)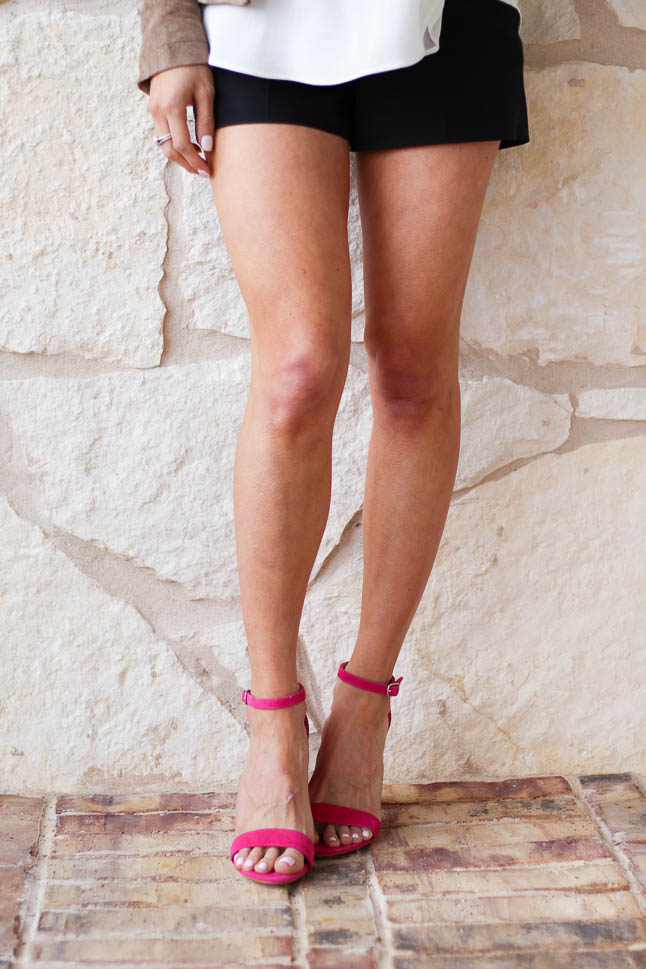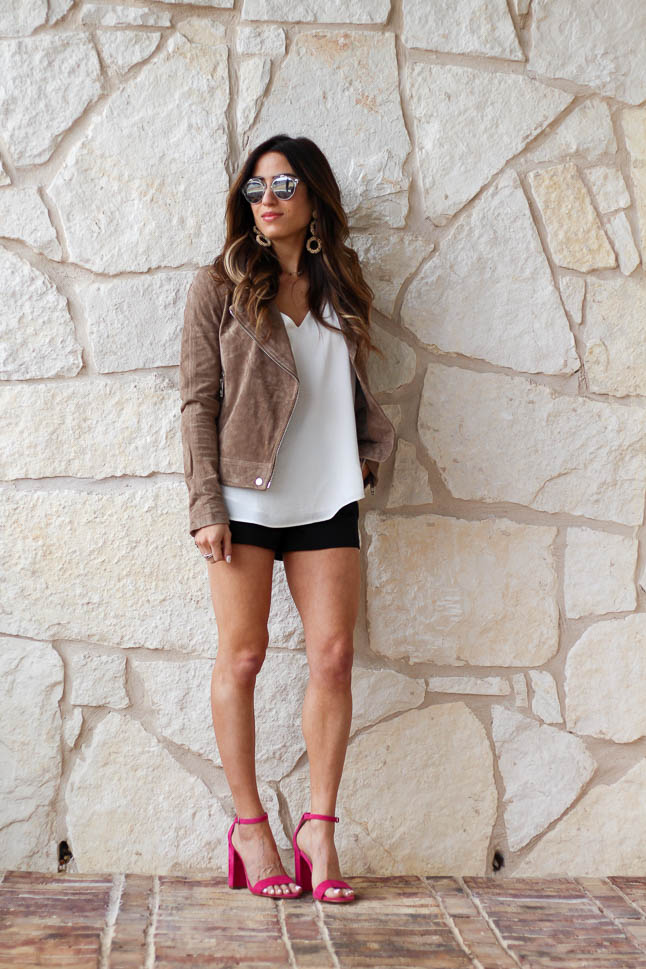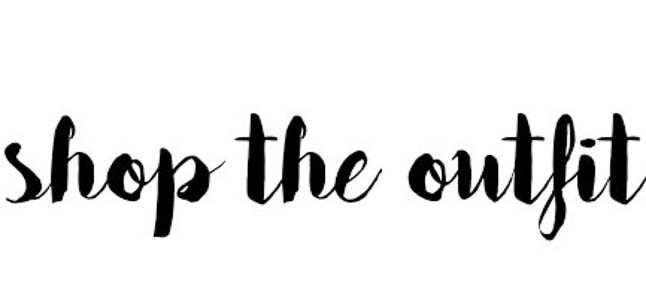 { Suede Moto Jacket | Ivory Cami | Black Shorts | Pink Sandals | Earrings | Curling Iron | Sunglasses | Nail Color | Lip Color |BRACELETS: David Yurman Cable Bracelets here, here, and here and Cartier Love Bracelet | RINGS:  David Yurman Ring here and here | WATCH: Michele Deco Watch }

SaveSave