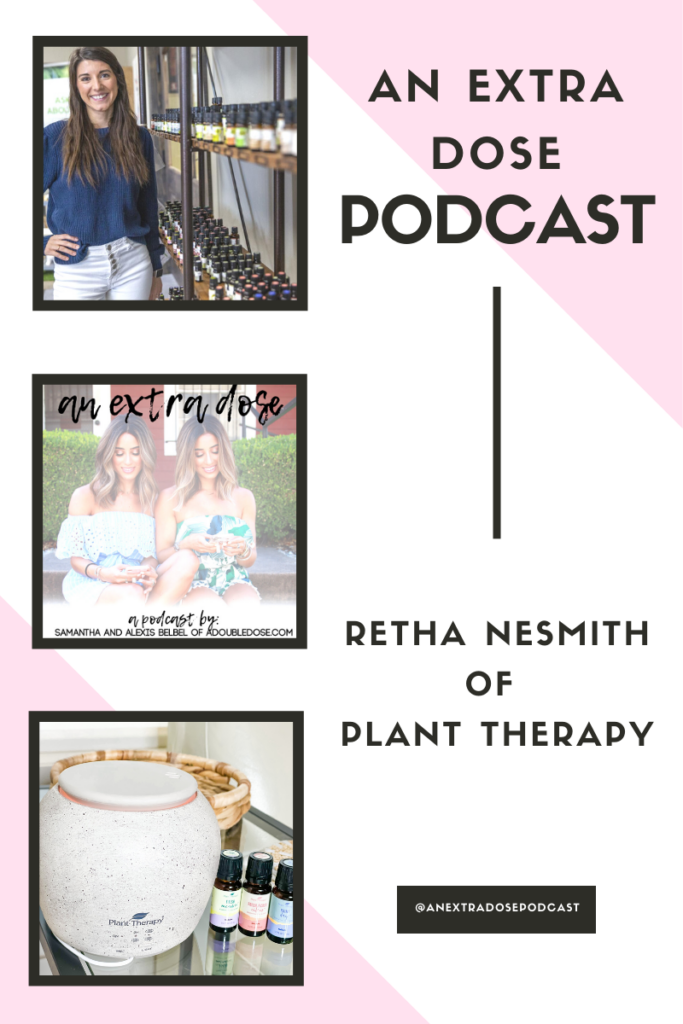 In case you missed our last episode of An Extra Dose, you can listen to that here! 
A little about this episode:
On this episode of An Extra Dose Podcast, we are chatting with Retha Nesmith, an Aromatherapist with Plant Therapy. We are talking about what essential oils are, what to look for when buying essential oils, how to use them, and more. We are also sharing our favorite bras.
PS- use code DOUBLEDOSE for a discount on all Plant Therapy products.
Items mentioned in this episode:

This episode is brought to you by:
Natori: we LOVE their bras. We have been wearing them for years. They make underwire and wireless bras that are amazing! Their quality is top notch, and women founded. Use code DOSE for a discount
Similar listening:
Conventional vs Functional Medicine
Podcast: Play in new window
Subscribe: RSS