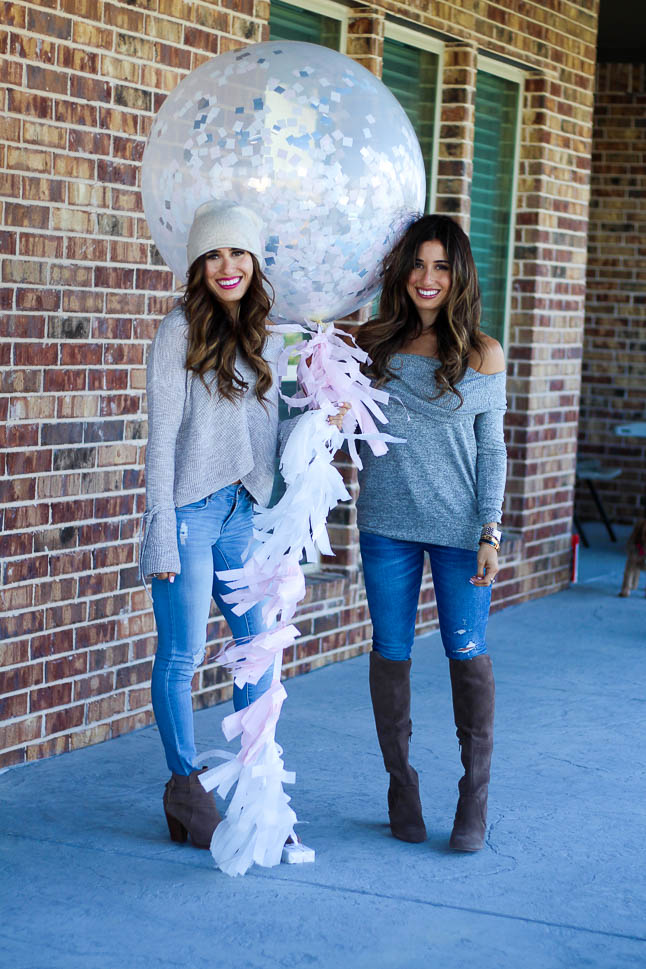 Before we get into our main topic of this post, we wanted to mention that we had every intention of making these pictures look cute, but the windy situation had other ideas (insert eye roll emoji). Our sweet mom stood in the wind to take these pictures of us, and we had to include the outtakes for y'all at the bottom;) Too funny not to share! By the way, this adorable balloon is from Big Ass Balloons, and if you're having a special occasion, or just want some fun balloons, they have the cutest ones! Now, for what all of y'all really want to hear about: how we got into blogging!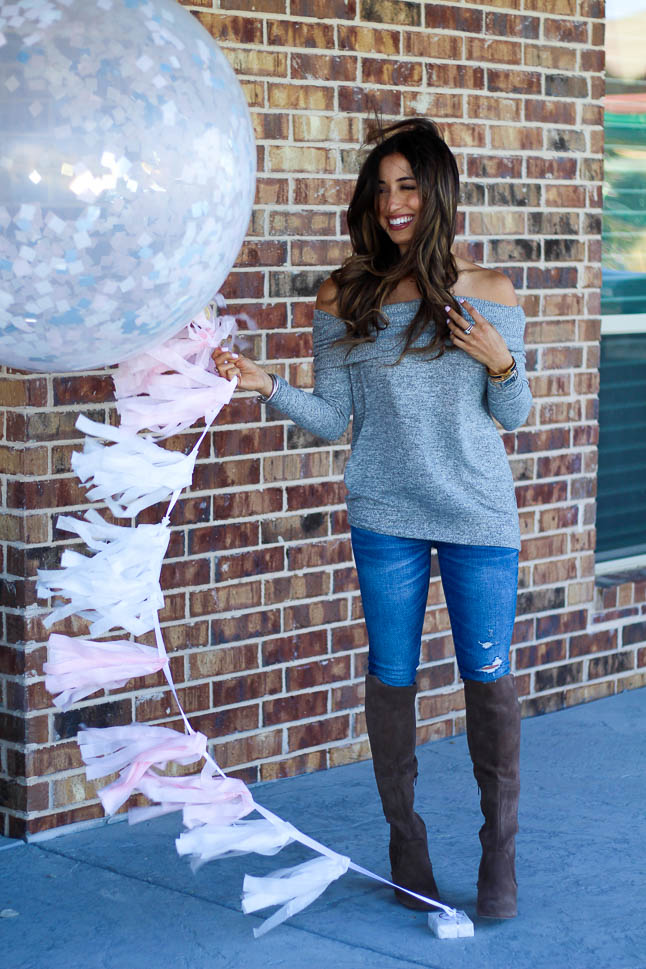 We are sure we have kind of talked about this in several posts already, but in case you have missed any of them, we wanted to talk about it again! Get ready for a long-ass post 😉
How We Started:
We honestly had zero plans to start a blog or post anything related to blogging. We actually used to follow blogs in college, when it became a "thing", and before Instagram was so huge, like it is now. We actually majored in something pretty nerdy: Management Information Systems. After college, we both worked in public accounting for about a year, and eventually decided to pursue personal training full-time for about 7-8 months. Although we loved it, we eventually realized it was not our passion. We launched our blog in the fall of 2015, and at the same time, also launched a food product, Double Dose Bakery. A few of y'all may remember our grain free, paleo waffles that we sold in some stores across the US and online :).
We loved both businesses, but if you all watch Shark Tank, you know you can't do both well. It was definitely a tough decision, especially since our food product was our baby since inception, but in the end, we decided to pursue blogging full-time. We honestly have not looked back. It has grown to more than we had ever thought it would, and we truly enjoy it. We both had always had a major love for fashion, decorating, and design, even at such a young age. It wasn't just about buying clothes and shopping all of the time; It was more about styling something a different way, or seeing a fun print and finding a way to wear it. Our grandma, we are told, was very much like we both are. She had a very creative eye, so if we are anything like her, that is a major compliment.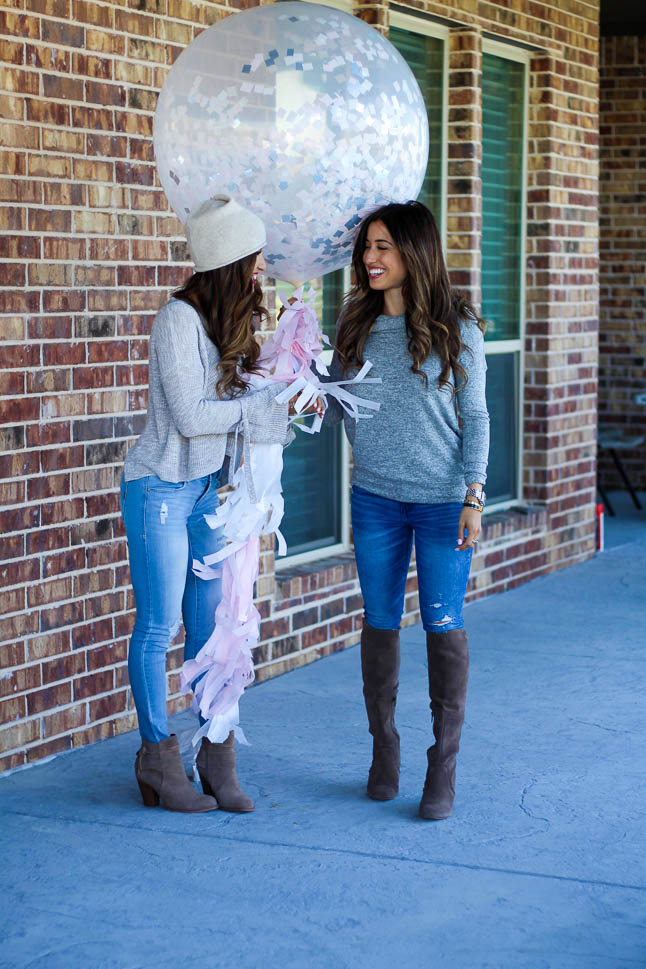 To be totally honest, we always thought blogging was not that hard, or not that much work. How hard could it be to just shop and post on social media all day?! Well, boy, did we have it wrong. It is more work than we could have ever imagined. We are not joking when you are literally on 24/7. Of course, you get in what you put in, but we are type-A, and will push ourself to the maximum limit, no matter what. We choose to answer almost every comment or message we get, post as many times as we do on social media, and answer emails within 24-48 hours, but of course, that is not a requirement for everyone. At the end of the day, though, there is nothing like working for yourself and building something that is truly your own. It really is true that if you love what you do, you will never work a day in your life. There are definitely days where it is overwhelming, but we wouldn't change any of it!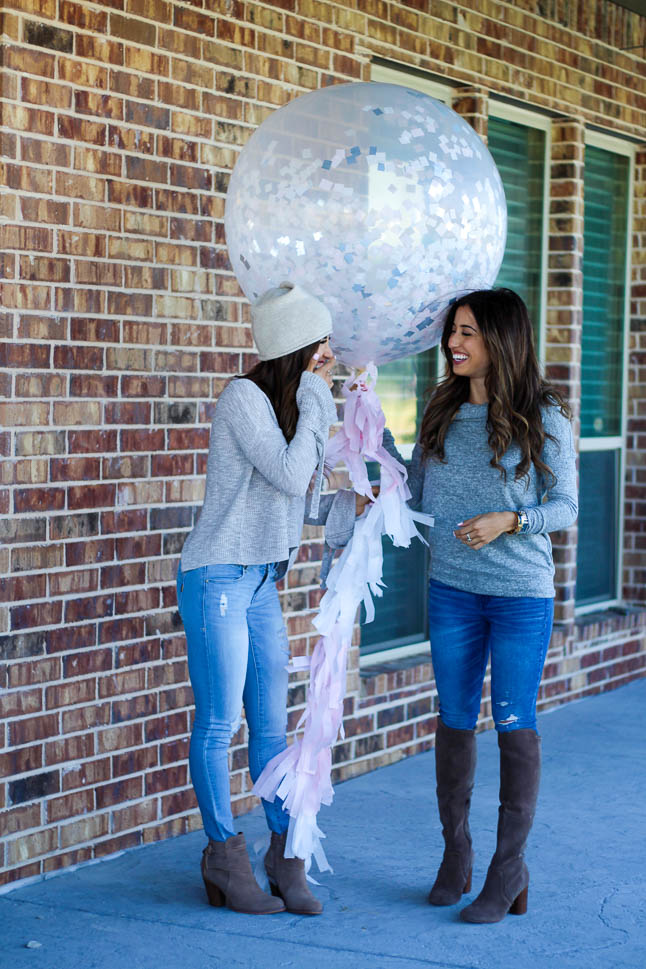 Our Tips:
Stay in your own lane

This can be so hard, and we know it. The more time you spend focusing comparing yourself to others, the more time and effort you're not allocating to things that will grow your brand. Of course, like everyone else, we want to look at social media and be up-to-date, but it does make the comparison game so much more challenging.

Figure out what your brand is going to be and stick with it

Figure out what kind of stuff you want your brand to be about. For example, more beauty-focused, fashion, budget-friendly, decor, etc. It is important to stick to your brand, and not stray away from that too much. If you're going to focus on beauty, don't randomly post a picture of your pets or children all of the time.

Share clear, bright images (not blurry, and dark)

It seems pretty self-explanatory, but Instagram is extremely visual, so it is important that your images are bright and clear. We don't mean go airbrush and photoshop all of your images so you're unrecognizable, just enough to make them visually applying to look at. You don't even have to own a nice camera to accomplish this. Our favorite app to use is Lightroom, but there are a ton of others like VSCO and Snapseed.

Post consistently

Ya'll may have noticed we post a lot on Instagram. You, by no means, have to post that frequently, but we would recommend posting at least once a day 4-5 days out of the week. People like to see what you're doing and staying engaged with your audience is an important aspect.

Look for inspo, but don't copy

With so many bloggers and Pinterest, it can be so easy to just copy someone's creative thought or shot, but we think you should always give credit if you do like someone else's idea, or put your own creative spin on it!

Do it because you love it, not because of the money

Blogging is definitely a fun job that comes with a lot of perks. We always say we never did it for the money, and if we did, we probably wouldn't like it as much, and we wouldn't be where we are now. You have to do it because you truly enjoy it, not because of what you think you'll get from it.

Make friends with other people in the industry

This industry can be very lonely. The amount of time spent behind a computer screen or phone is way more than you think. There is always an email to answer, or something to post or respond to. It is so nice to have a friend or buddy that can relate to everything you experience, or just someone to go to events with (or shoot your pictures!)

Everyone starts somewhere

It can be daunting to start at literally 0 followers, but you know what: everyone starts somewhere. You don't reach thousands of followers overnight organically, so just be patient and don't be too hard on yourself!
And now for the out-takes: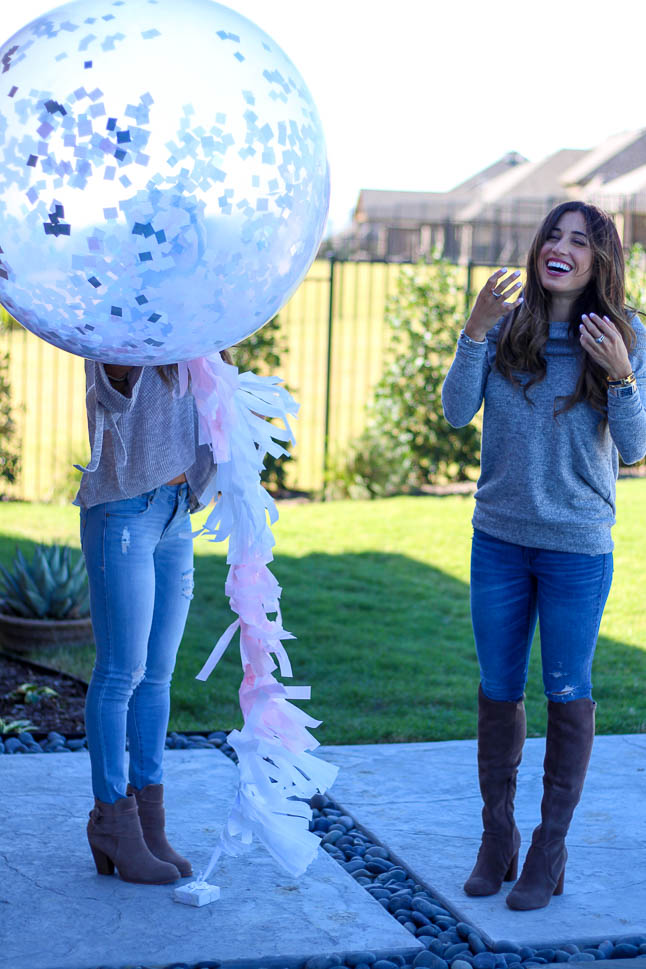 This one is priceless: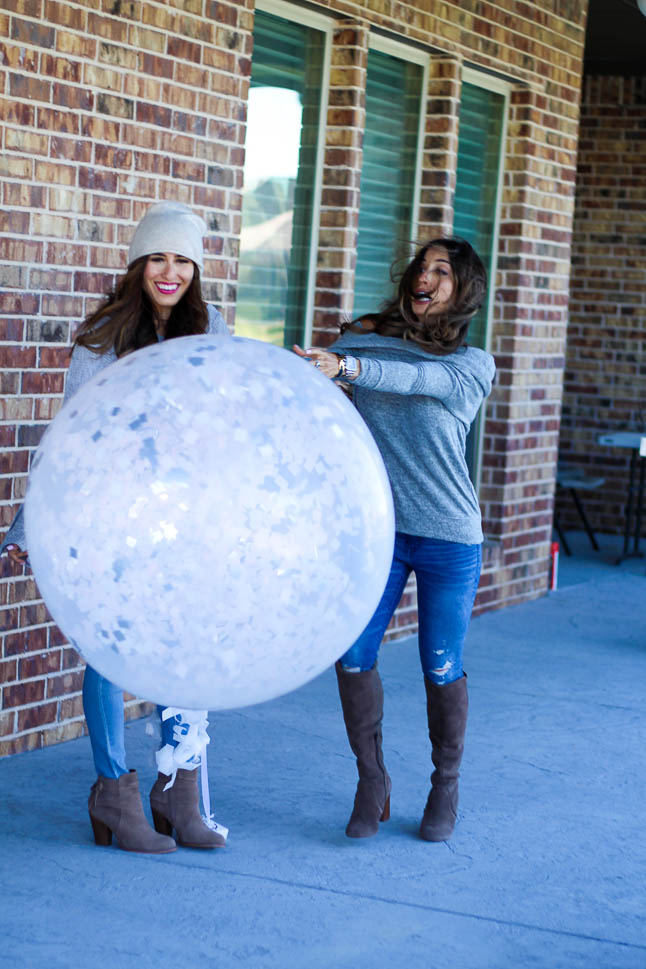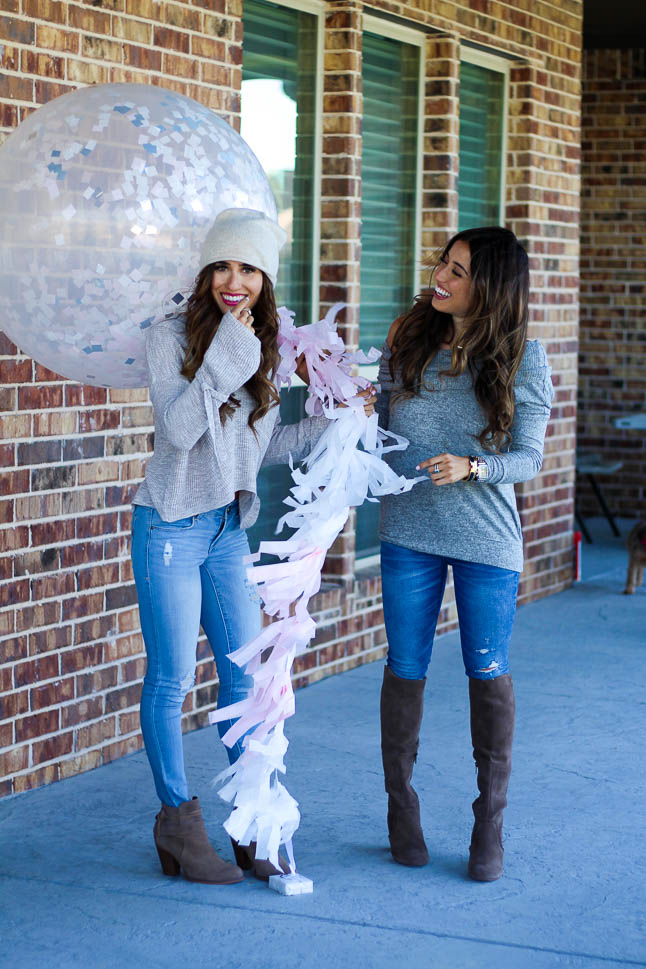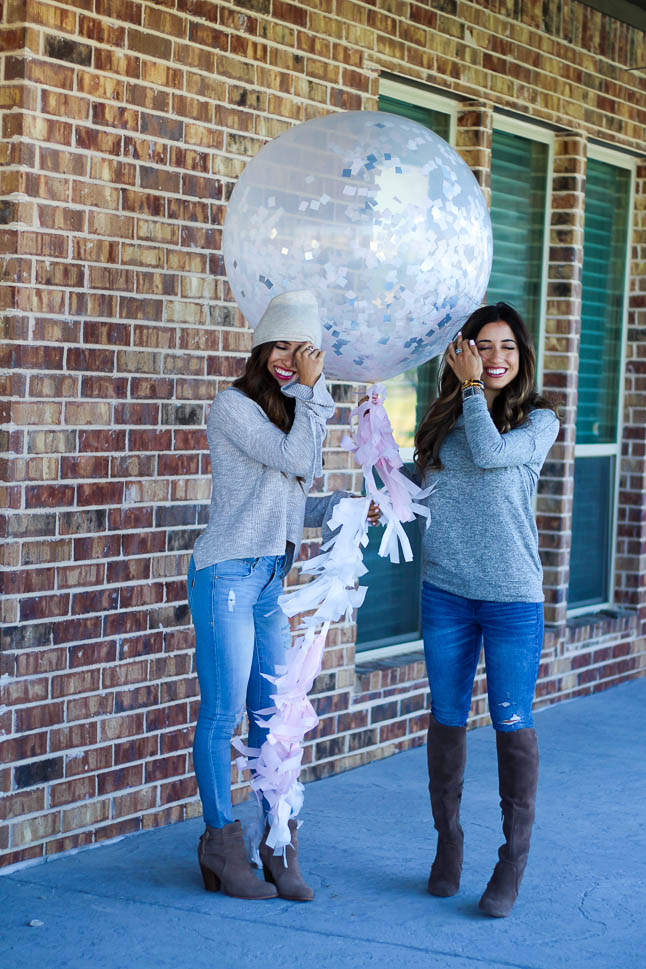 Thank you all so much for always being so supportive! It truly means the world to us, and none of this would be possible without y'all! If you have any more questions, feel free to comment below!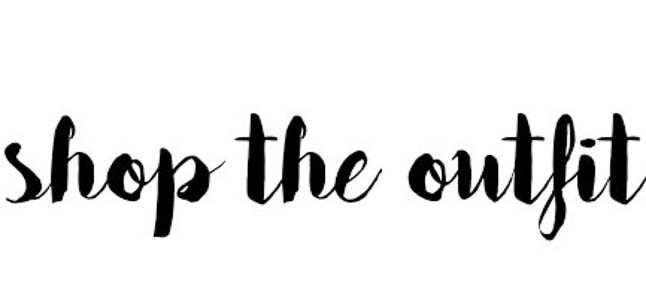 { Grey Bow Sleeve Sweater | Light Wash Jeans | Suede Booties | Cashmere Beanie | Off Shoulder Sweater | Dark Jeans | Boots | Nail Color | Lip Color " Life of The Party"| BRACELETS: David Yurman Cable Bracelets here, here, and here and Cartier Love Bracelet | NECKLACES: Initial Necklace and Diamond Dainty Necklace | RINGS:  David Yurman Ring here and here | WATCH: Michele Deco Watch }

SaveSave
SaveSave
SaveSave
SaveSave
SaveSave