*click to shop*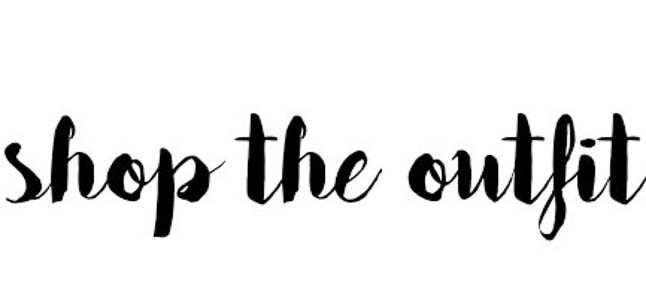 #1: { Jeans | Leopard Vest | Plaid Shirt | Booties }
#2: { Sweater | Black Jeans | Flats | Bag }
#3: { Grey Sweater | Moto Leggings | Slip Ons | Ring }
#4: { Dress | Beanie | Boots | Scarf }

We had a lot of requests to share some Thanksgiving outfit ideas for y'all! We don't know about you, but we typically like to be in something that is comfy, but still cute, and hides a major food baby. We shared some ideas last year in this post and this post, and will be sharing more ideas below!
We wanted to give you all four options that can be worn for a Thanksgiving lunch, dinner, Friends-giving, etc.
#1: Print Mixing (perfect for dinner at home or out!)
We love pairing a plaid shirt with another print, like leopard. This vest is so cozy and warm! We paired it with a pair of ripped jeans and one of our favorite neutral booties.
#2: Dressed Up Denim (could be worn to any event!)
This is a great look that looks put-together, without feeling uncomfortable. The black jeans give it a more dressed-up vibe, and we love this chunky fall-colored sweater. So cozy and it will hide a big food baby! These flats just tie the whole look together and are comfortable enough to run around in all day and night.
#3: Socially Acceptable Leggings (perfect for a day of football and food!)
Who says you can't wear leggings to Thanksgiving?! These are not just any legging because they have a moto detailing on them, so they look like pants. We paired it with this super soft grey sweater that is a little longer, so it covers your bottom. The ring adds a fun accessory, and the slip ons are so cute and comfy!
#4: The LBD (for those that want to be a little more dressed up!)
You can't beat an LBD. This dress is a more comfy version and can be styled so many ways. We paired it with a plaid scarf and this super cute leopard beanie we love. You could wear some flat OTK boots, like these, or a higher-heeled boot, if you want.
Below are more outfit ideas, too! We cannot wait until Thanksgiving!!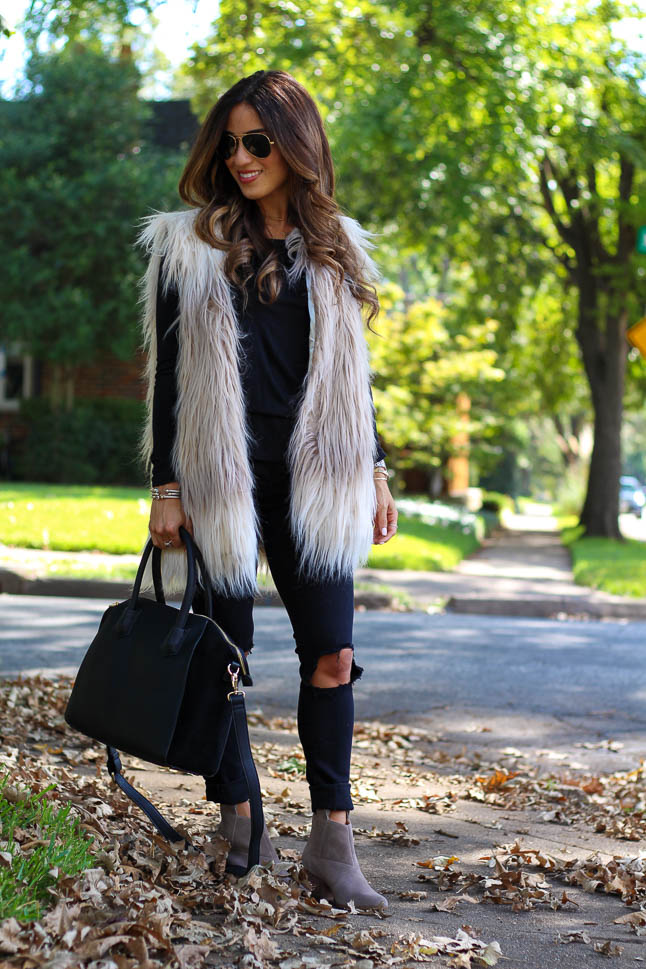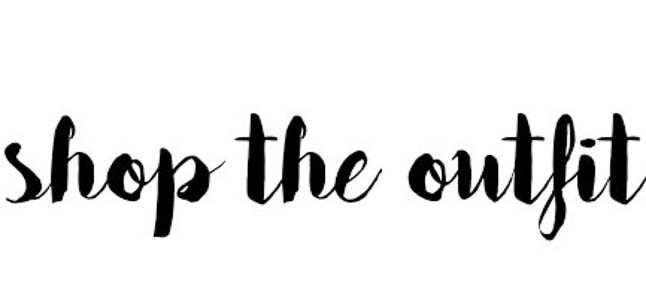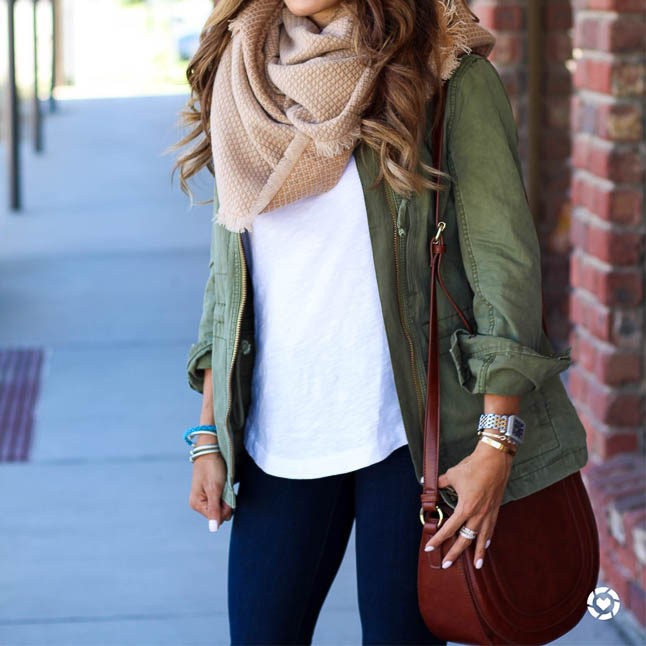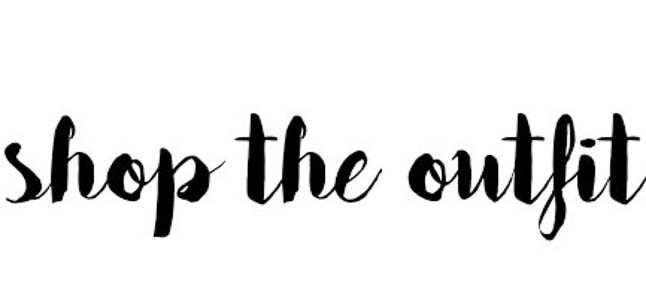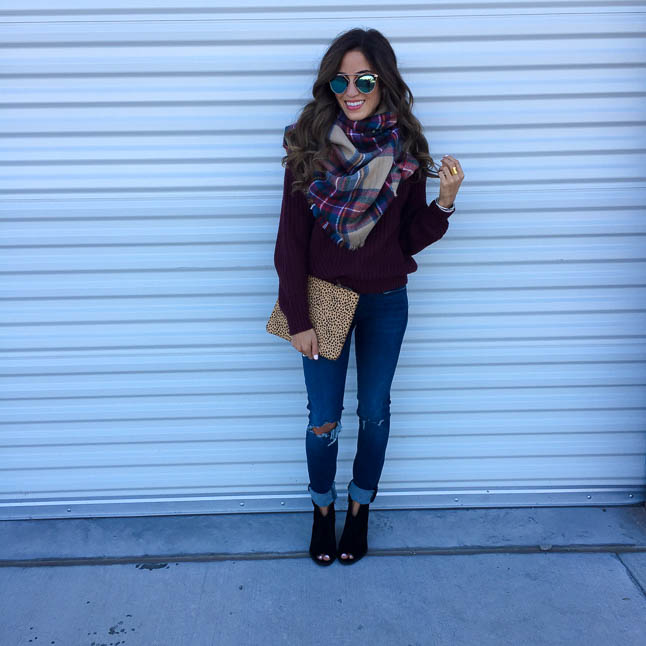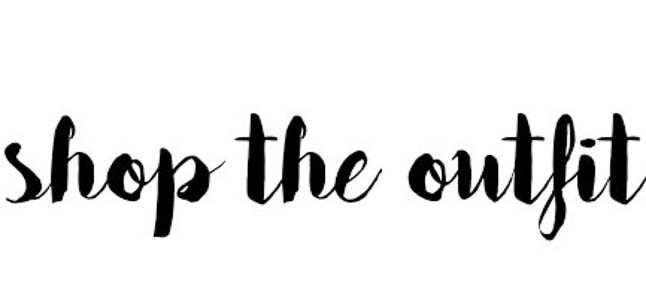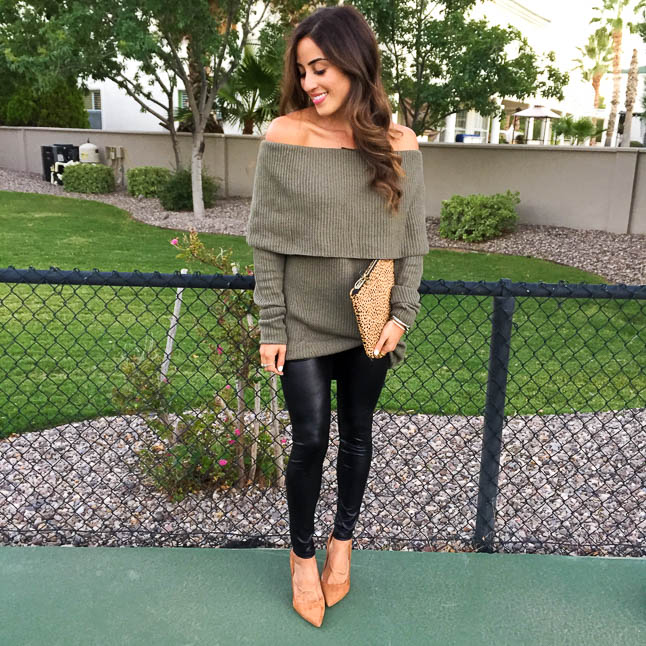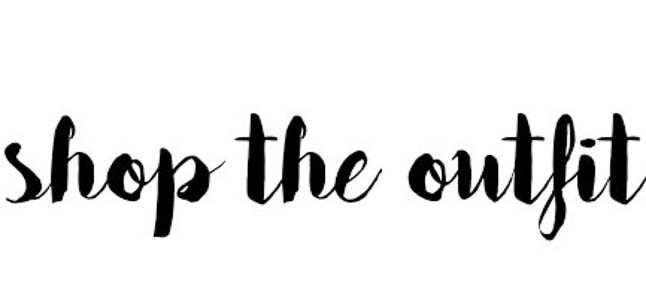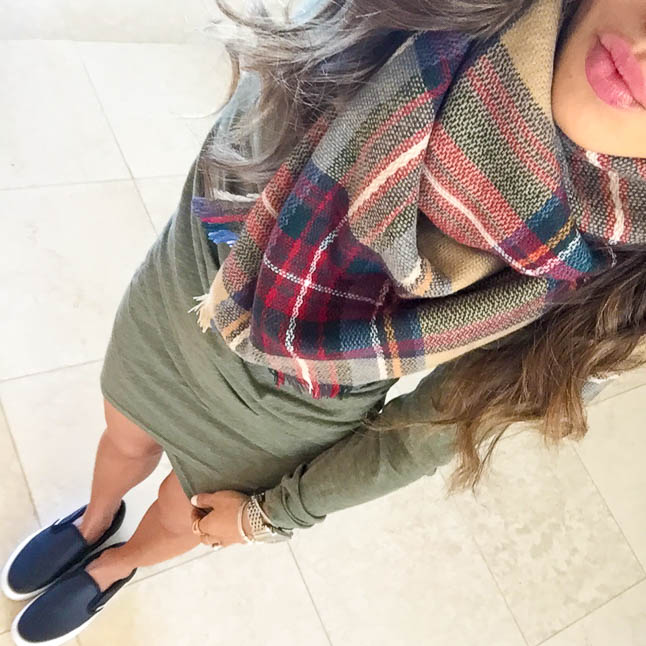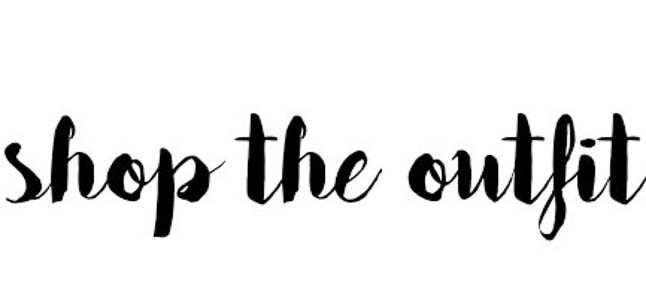 We also wanted to share more pieces we love below:

SaveSave
SaveSave
SaveSave