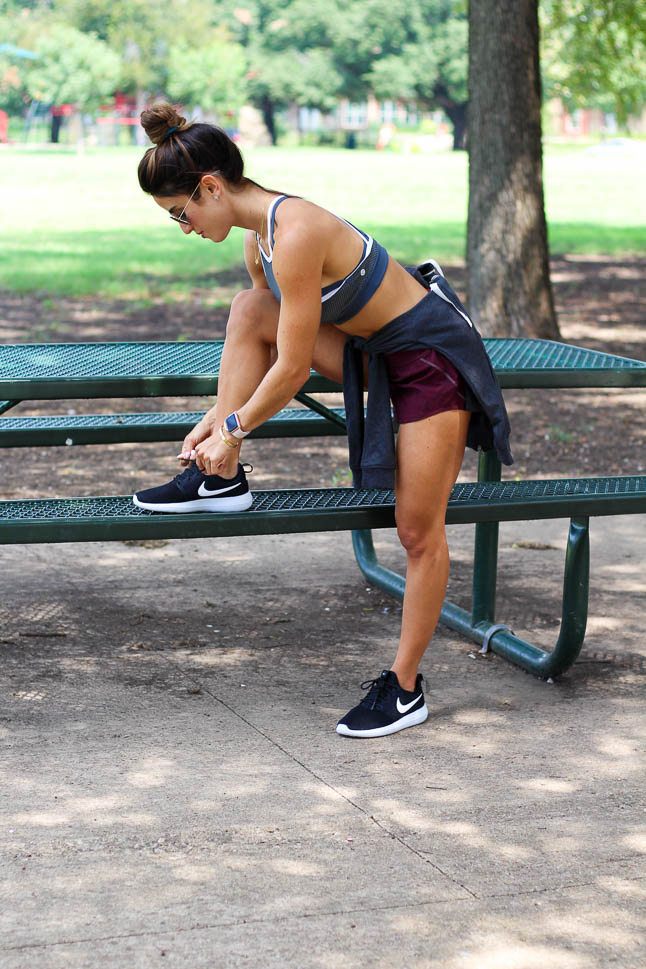 Happy Friday! If y'all have been following along on our insta-stories and/or snapchats, you have seen that we have been running a little more! We are definitely not major runners by any means, but a couple months ago, we started running more because we switched gyms, and since our gym didn't open until 2 PM on Sundays, we decided to start going on short runs in the mornings on the Katy Trail in Dallas. We have not been runners really any of our lives, but have always had a goal to run some kind of race, whether it is a 5K, or something a little longer. When we were in college, we would sometimes run on Lady Bird Lake in Austin, but didn't really have the endurance or desire to run that far.
Before we get into our running tips, we wanted to talk about this outfit! We are major fans of running shorts for any type of workout. We don't really like working out in crops or leggings unless it is freezing out. These running shorts are a great fall color and great for running! We paired it with this super cute strappy sports bra (read more about sports bras in this post) and this comfy hoodie that you could wear with jeans, too! The black kicks are great for other types of workouts (we wouldn't suggest for running), but great for the gym!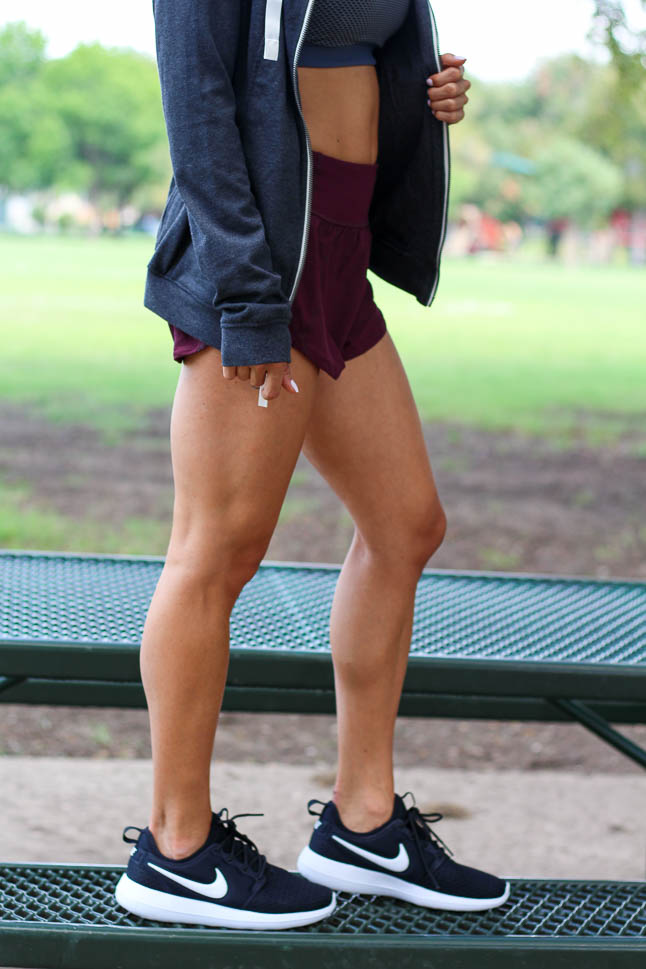 When we started running a couple of months ago, the furthest we ran was 4 miles, and it felt like a million miles. The furthest we both have ran up to this point is a little over 7 miles. Some days, we feel like we can do a lot more than that, and some days even one mile is killer. There are so many factors that play into how your run will go! On that topic, we are both running in our first race this Sunday! It is a 10K, so we have both ran way over that mileage, but it is going to be an early morning, so we will see!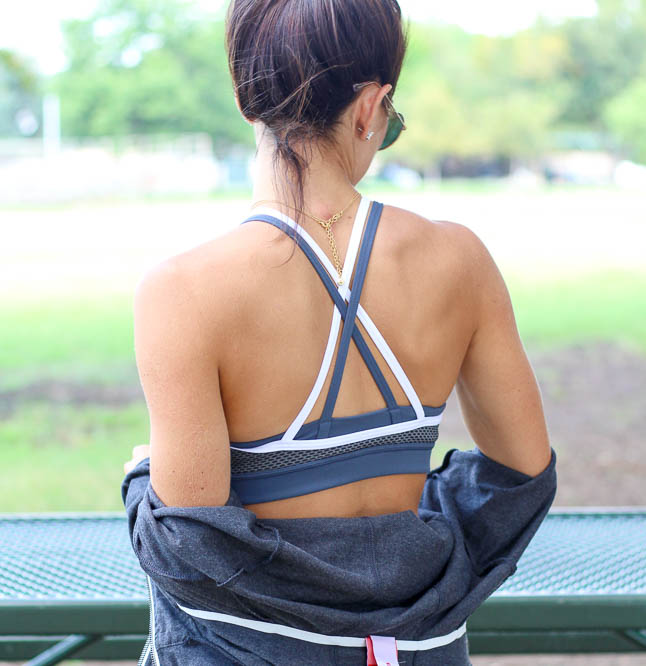 We wanted to share some of our tips for running (not that we are experts by any means!) Do you all have any other tips for running?! We want to hear yours!
Start Off Slowly: you don't have to start off running tons of miles. You can even start just power walking and adding in a couple minutes of running in between. It takes practice and consistency, so be patient!
Download A Running Training App: we don't personally use one, but there are several apps like Couch to 5K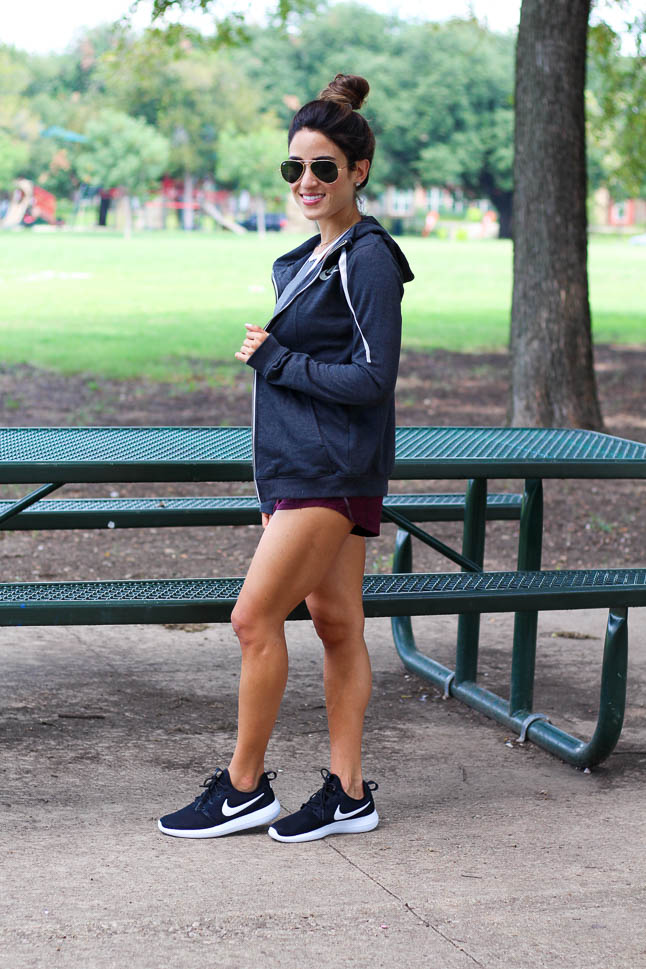 Track Your Runs With Your Apple Watch Or Fitbit: we talked about our Apple watches in this post, but we highly recommend using some kind of tracker to track your runs. It keeps you motivated and allows you to measure your progress!
Get Good Running Shoes: we were honestly running in bad shoes, and that will make all of the difference! We suggest this pair for running. They are super supportive!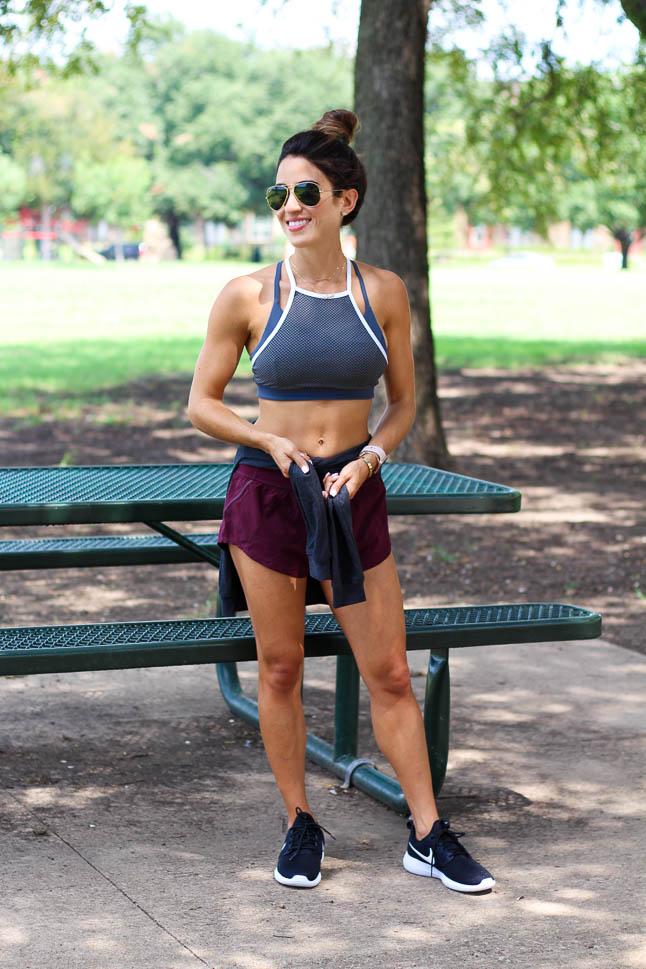 Listen To Good Music/Podcasts: having a good playlist is key! We use Spotify or FitRadio, and also love listening to podcasts (PS- you can listen to ours here)!
Drink Enough Water: we know everyone says this, but really it is SO important! If you aren't hydrated, you will feel tired and could even pass out or become dehydrated, so drink up!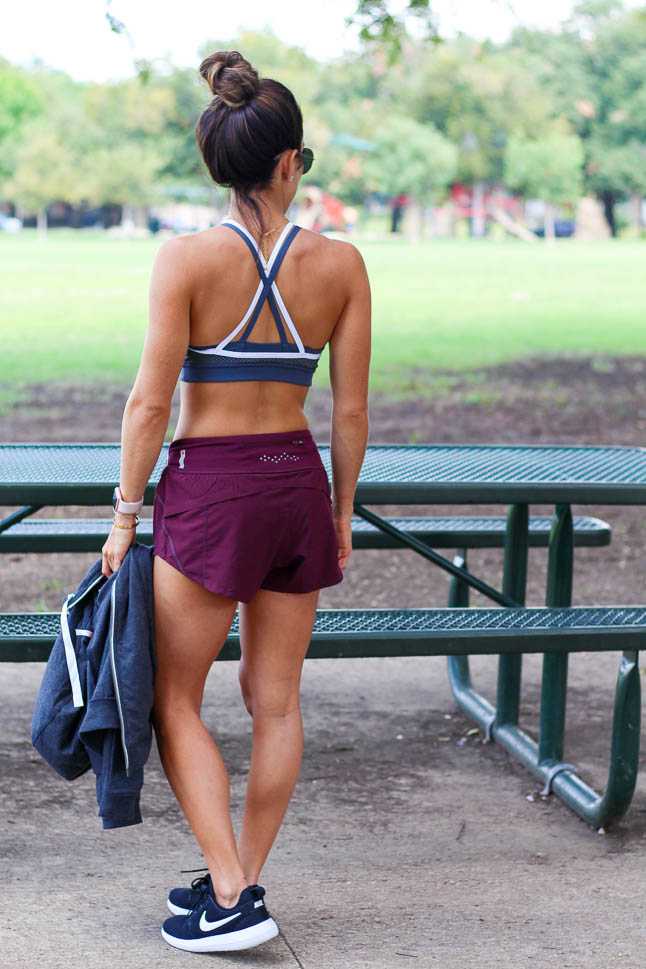 Maintain Cardio Workouts At Gym: it can be extremely daunting to go on a run. Even when we see people running outside, we think it looks miserable, haha. If you are not in cardiovascular shape, running will be extremely difficult, but if you do cardio on a regular basis at the gym like on the bike, elliptical, arc trainer, stairmaster, rowing machine, etc, your body is used to cardio and being under stress for a while. This has definitely helped us because we know that if we can do 40 minutes of cardio at the gym, we can definitely run outside for that long!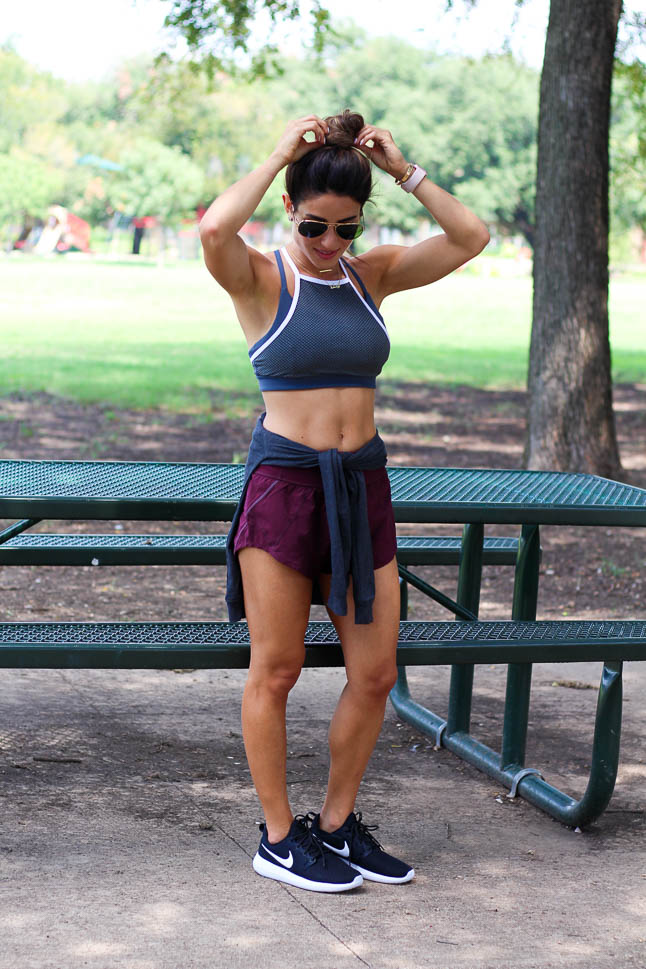 Run With A Buddy: sometimes it is nice to go on a solo run, but there are days when you need accountability and someone to motivate you! Grab your friend, boyfriend, sister, brother, anyone to go on a run with you! You all will motivate each other to push yourselves further than you would solo!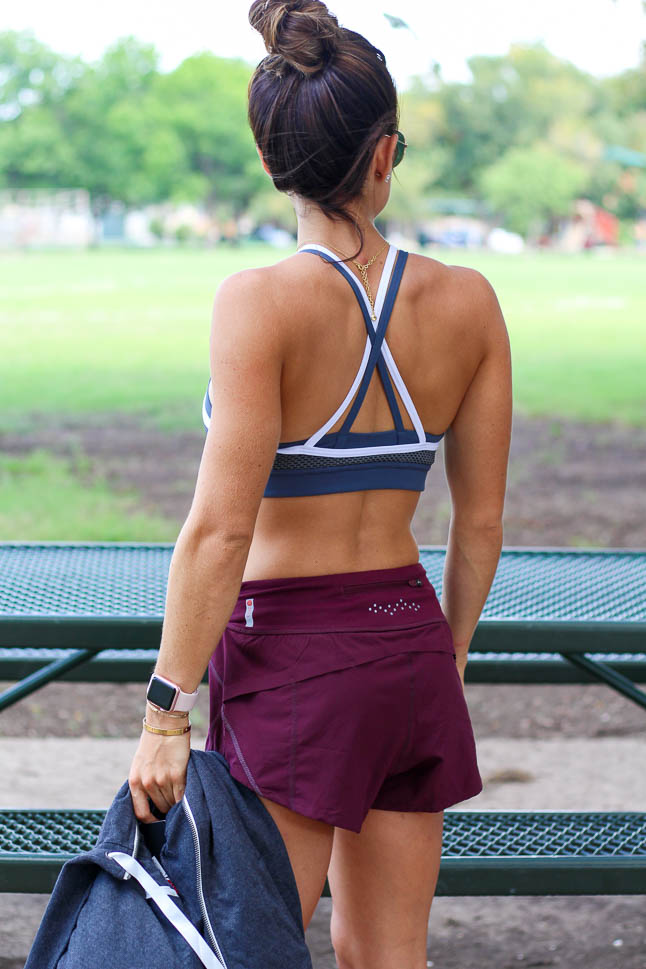 Find A Trail That Has People On it (Busy): for us, we like having people around us that are being active, too. If we are running on an empty path, it can be hard to push yourself to go further if there is nobody else out there. We personally like going on the Katy Trail in Dallas or White Rock Lake. If we go to a school track or something like that, we will lose motivation.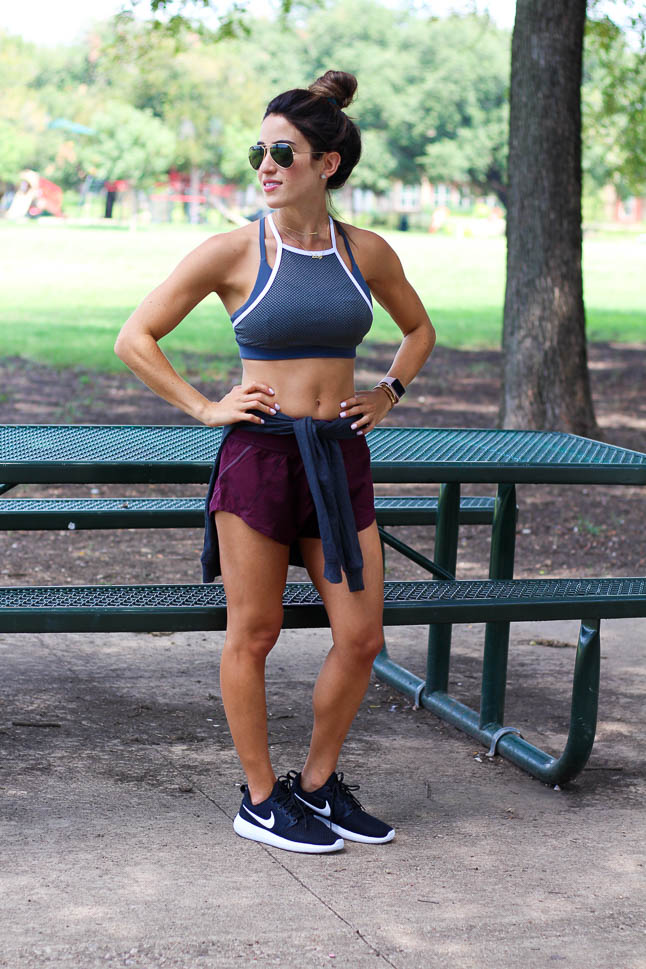 Purchase An Arm Band + Good Earphones: this arm band is what we use when we are running so we can still use our phone music and not have to carry our phone in our hands. We love these earphones because they use bluetooth, so you don't have any annoying wire hanging. They actually stay in your ears!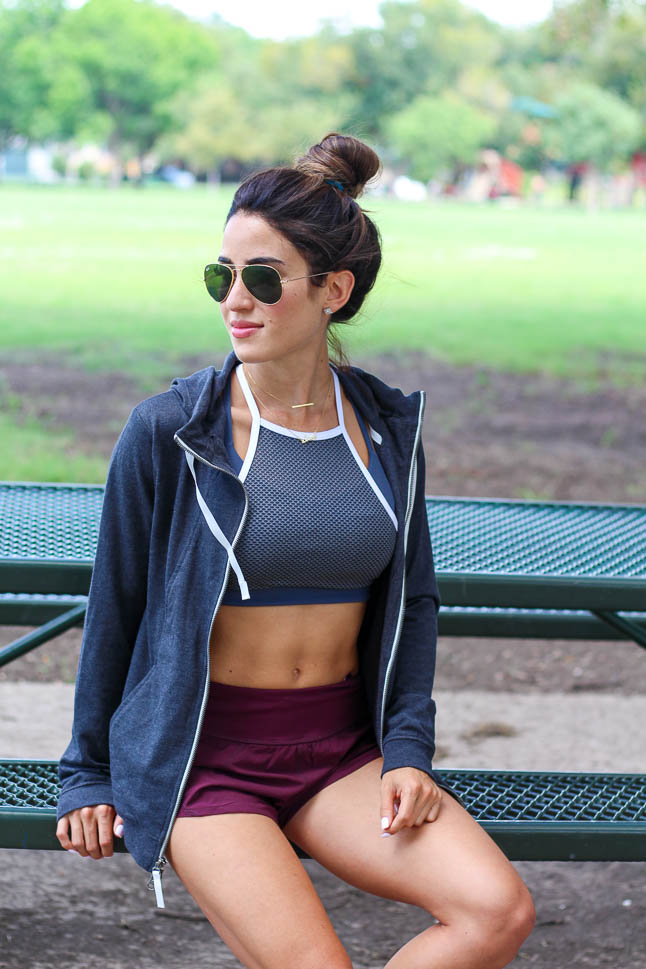 Y'all may have seen or heard us talk about ExhaleSpa in Dallas. We love going there for spa treatments and for great fitness classes like power yoga and barre. Right now, and through the end of the month, they are offering a special promotion:
50% off any 60 or 90 minute facial or massage. Please mention Double Dose to receive discount.
25% off any classpack purchase.  Please mention Double Dose to receive discount.
They are officially carrying Emergen-C!
They are offering an acupuncture and chill series on 10/16.
PS- we just got these adorably cycling shoes if you go to spinning classes a lot, or just love to cycle, these are SO cute!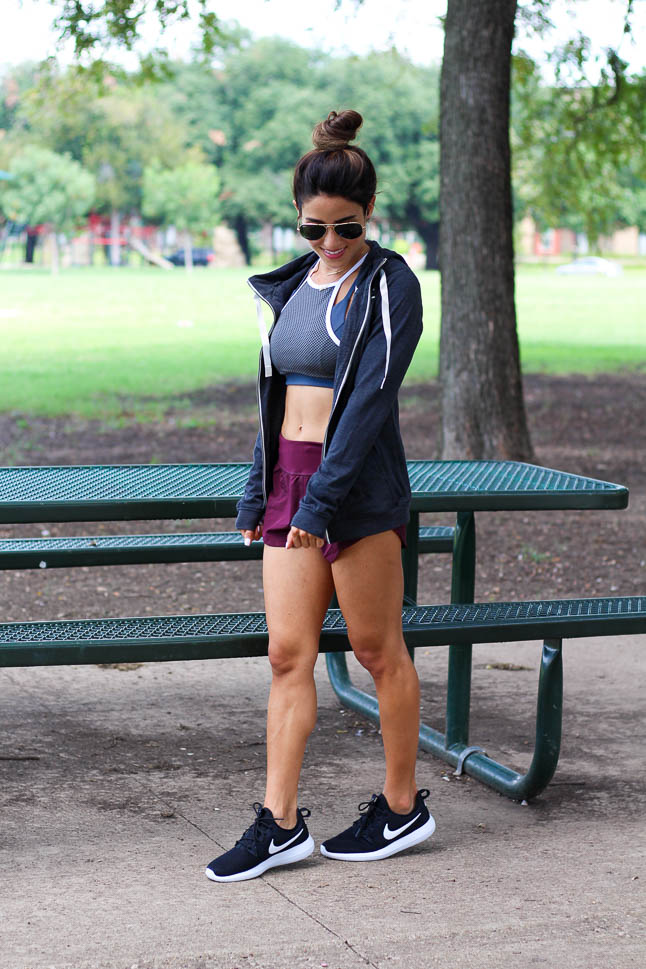 In case you missed it, we shared our top bun tutorial in this post.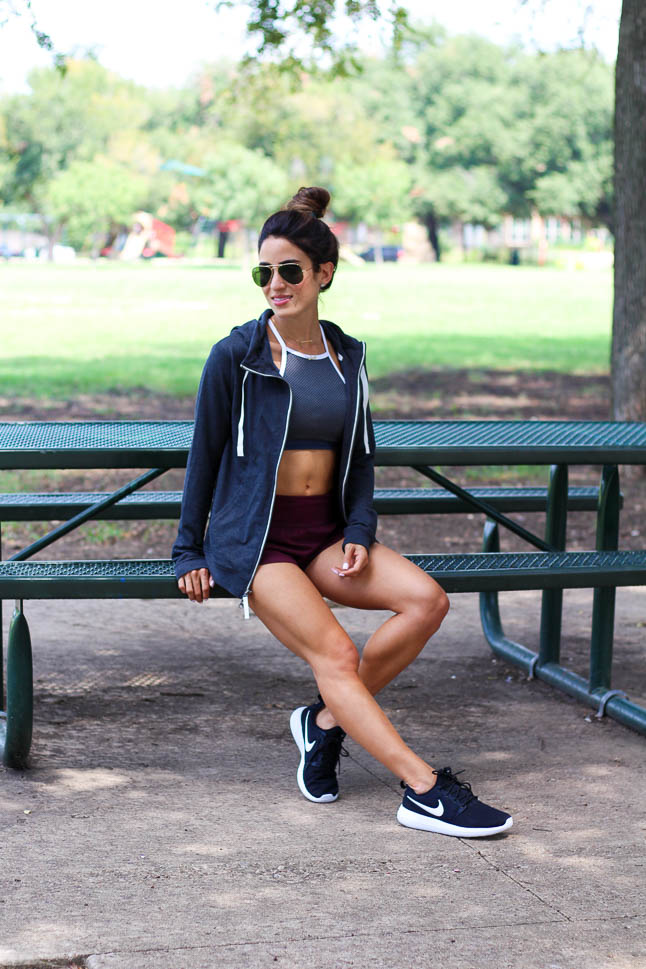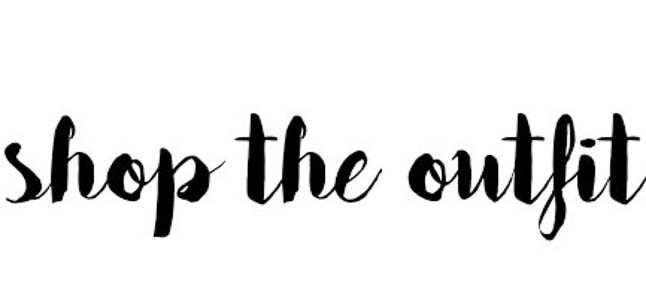 { Sports Bra | Hoodie | Maroon Running Shorts | Black Nike Shoes | Aviator Sunglasses | Nail Color | Lip Color " Life of The Party"| Cartier Love Bracelet| NECKLACES: Bar Necklace and Name Necklace | WATCH: Apple Watch Series 1 }

SaveSave
SaveSave
SaveSave
SaveSave
SaveSave
SaveSave
SaveSave