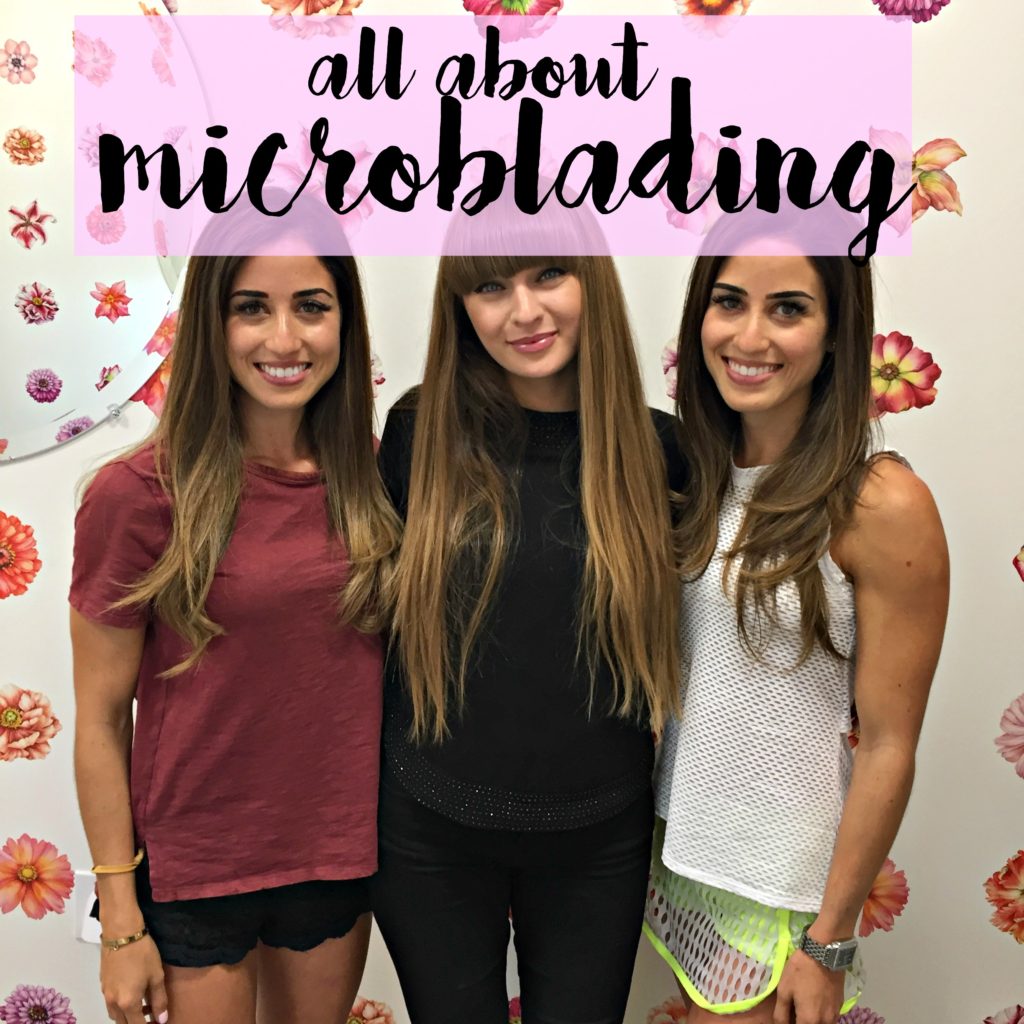 We are FINALLY writing about our experience with microblading at Enlighten MD. When we first had the treatment done, we got SO many questions about it, so we are excited to finally be sharing all about it with y'all! Honestly, before this, we had never heard about microblading, but let me tell you, we are HOOKED! We got ours done at Enlighten MD in Dallas by the amazing Amber.
We are not ones to usually overly compliment a service, but the entire staff at Enlighten MD is incredibly sweet and accommodating. Their office is so beautiful, and we could not have had a better experience from start to finish. We have also been getting underarm laser hair removal treatment from them (we have done 3 of the 6 sessions), and have been loving the results!
What is Microblading?
Microblading is the newest and most natural option to achieving amazing, perfect-looking eyebrows. The Microblading technician begins with shaping, then coloring in the area to plot the points. Next, the perfect color for the patient is mixed and the process begins; a microblading pen comprised of micro needles is used to individually draw hair strokes into the skin, one by one.
Is Microblading For Me?
The perfect candidate for Microblading is one who wants definition, to cover gaps of lost hair, to extend an area, or even for a full-reconstruction where the patient has no brow hair at all.
How Long Does Microblading Last?
Color performs differently on people, and fades at different frequency, depending on environmental, skin regimen, and sun exposure. For Microblading, you can expect the longevity to be between 6 months – 1.5 years.
What Happens Post-Treatment?
Immediately post-treatment the area will appear much darker, but it will fade 50% over the following 2 weeks. A second application is required 6 weeks later.
How Long Does the Process Take?
The process takes about two hours. Since they numb your brows beforehand, there is little discomfort and no downtime!
Here is a video that talks all about Microblading in more detail from Amber Garton:
And, here is our favorite video! It shows our whole Mircroblading process, so y'all can see exactly the step-by-step process!
After we were all done with our first Microblading session with Amber!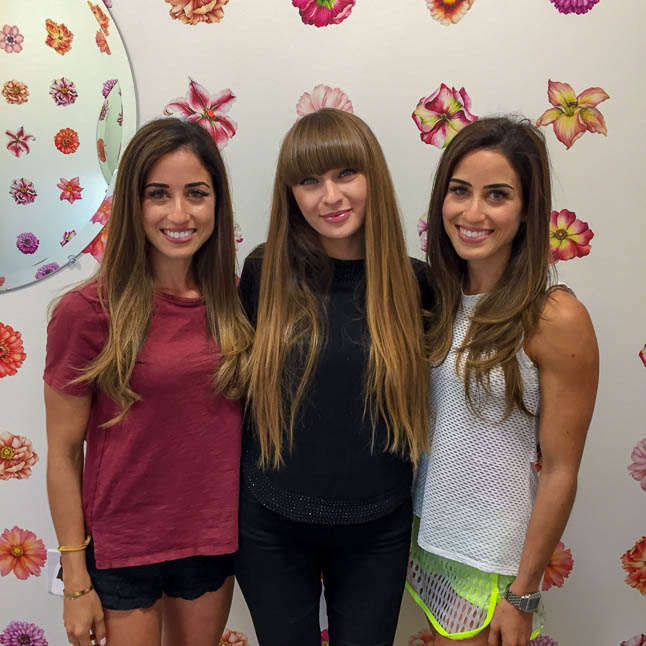 We shared some of these images on snapchat as we were getting our Microblading done, but wanted to show you all the process. She is outlining and plotting the points where she is going to draw the hairs.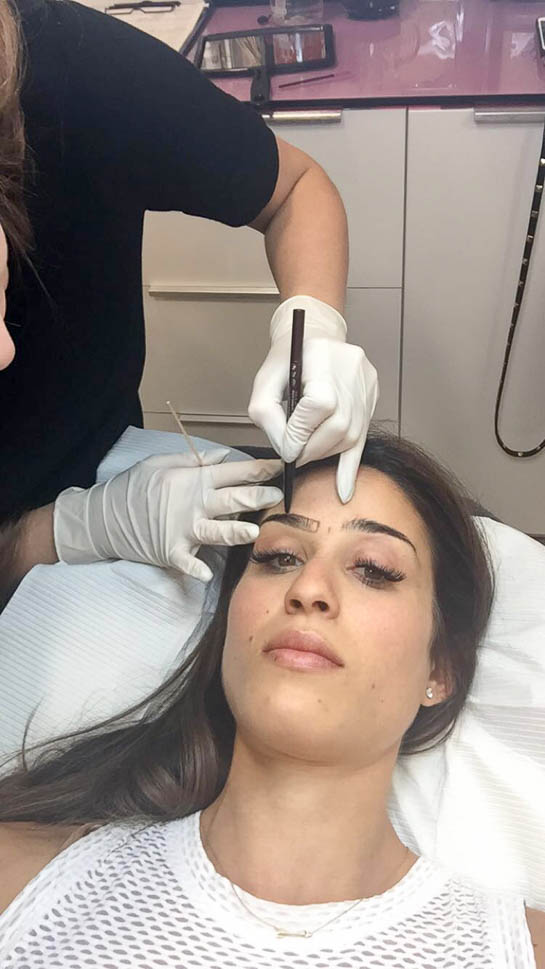 This is after she has done one pass-over of filling in the brows.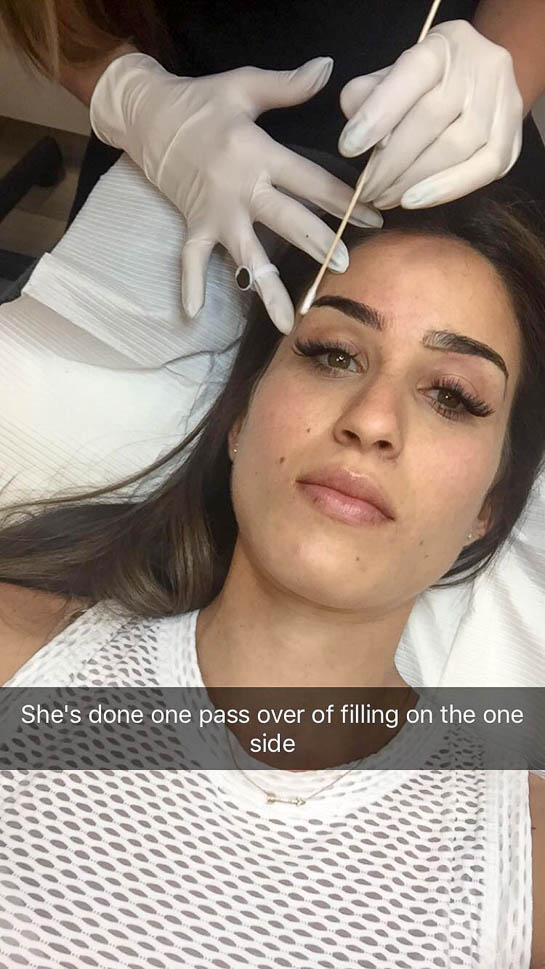 Here are Samantha's before and after pictures following her first Microblading session!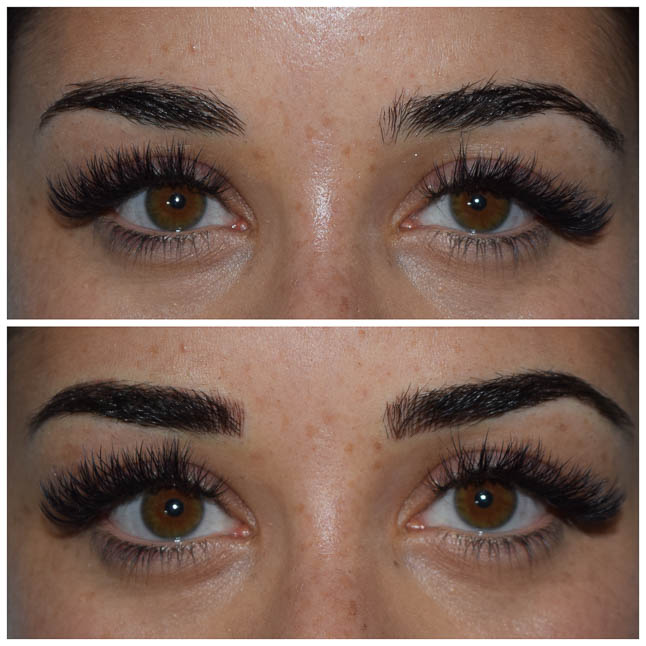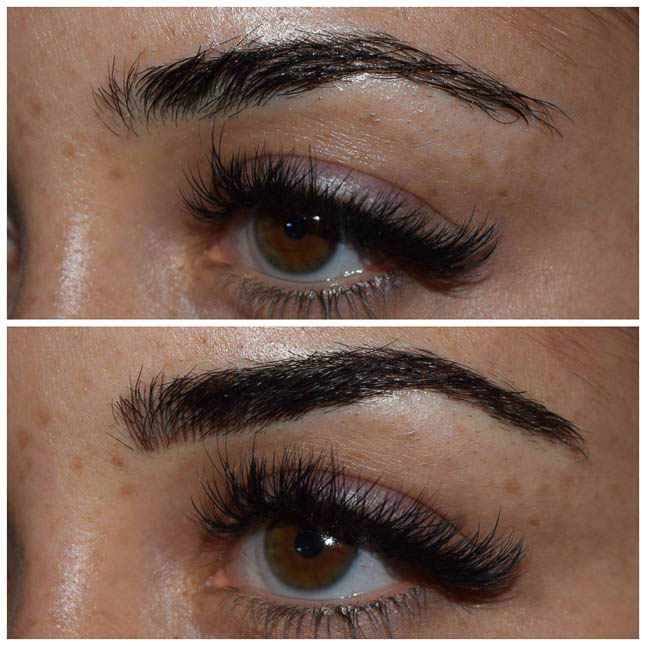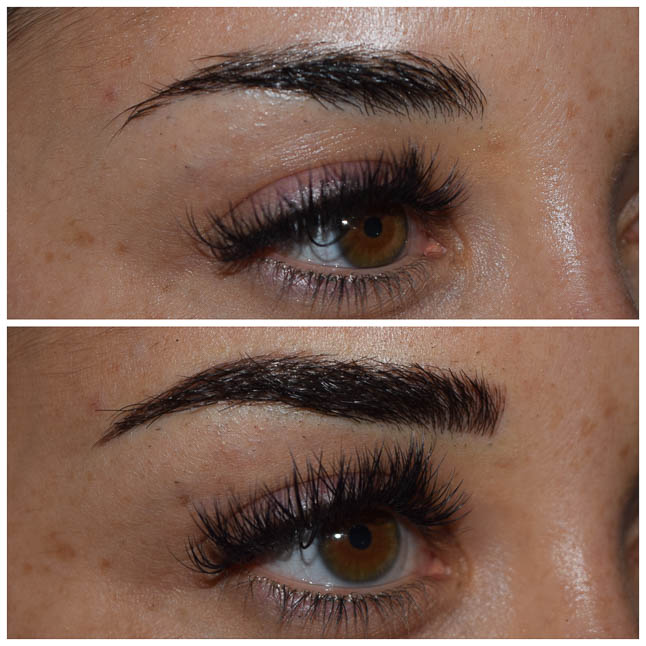 These are my before and afters! As you all can tell, we both have pretty full eyebrows to start with, but were missing some areas where they needed to be a little more filled in. Also, as we mentioned before, the color fades after a week or two, so your eyebrows won't always look this dark!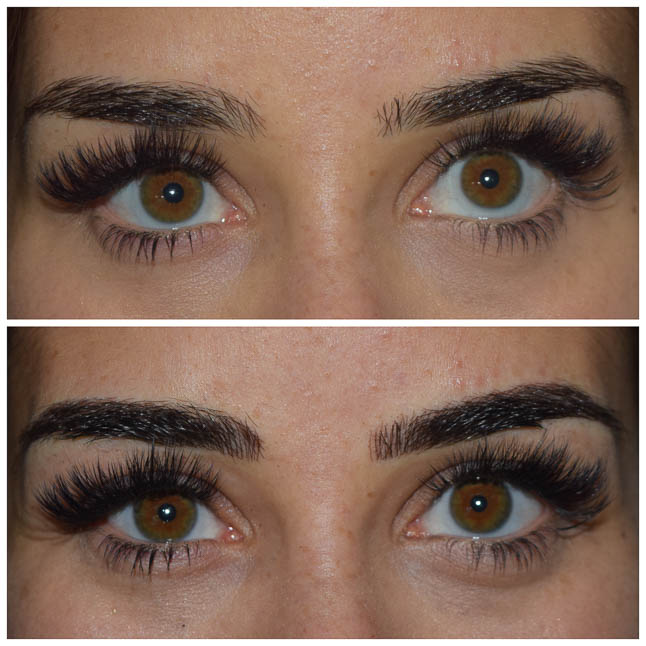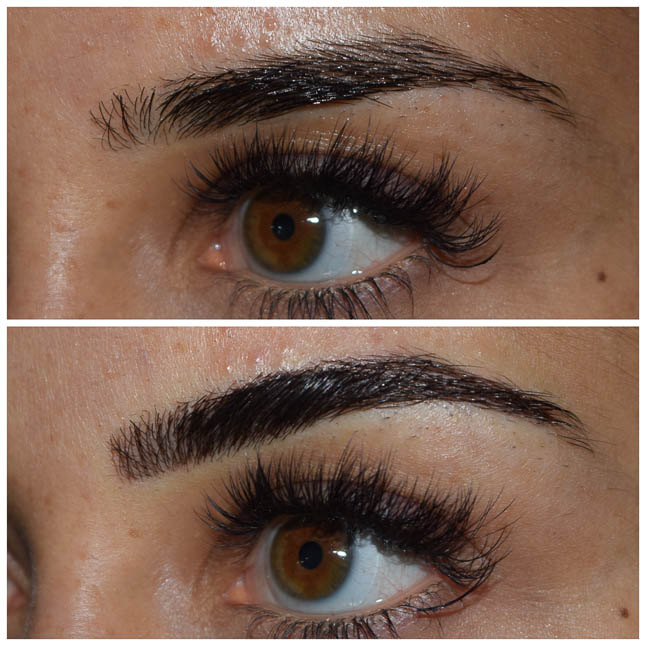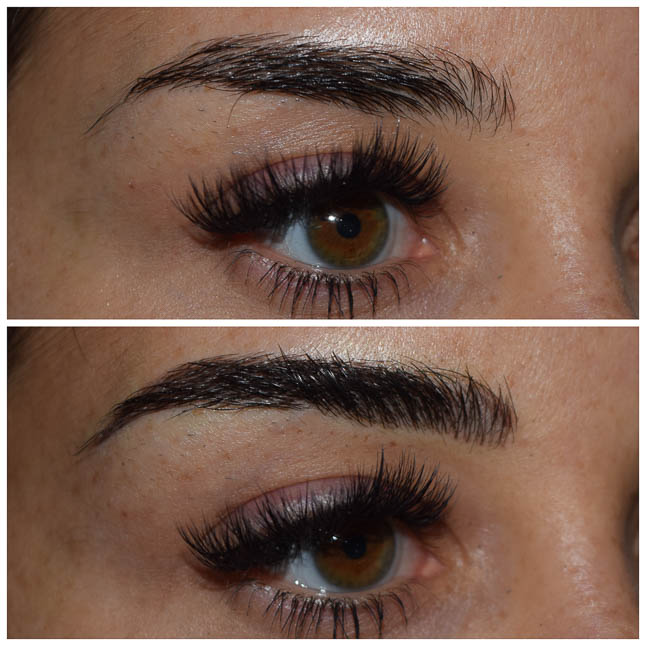 We could not be happier with the results and are SO glad we got this treatment done! Our brows are perfectly shaped and groomed, even without makeup, which we love! We could not recommend Enlighten MD more. All of the staff is super sweet and accommodating, and they offer a ton of amazing services like facials, botox, and laser hair removal.
Let us know if you have any other questions about our experience!
*all information via Enlighten MD