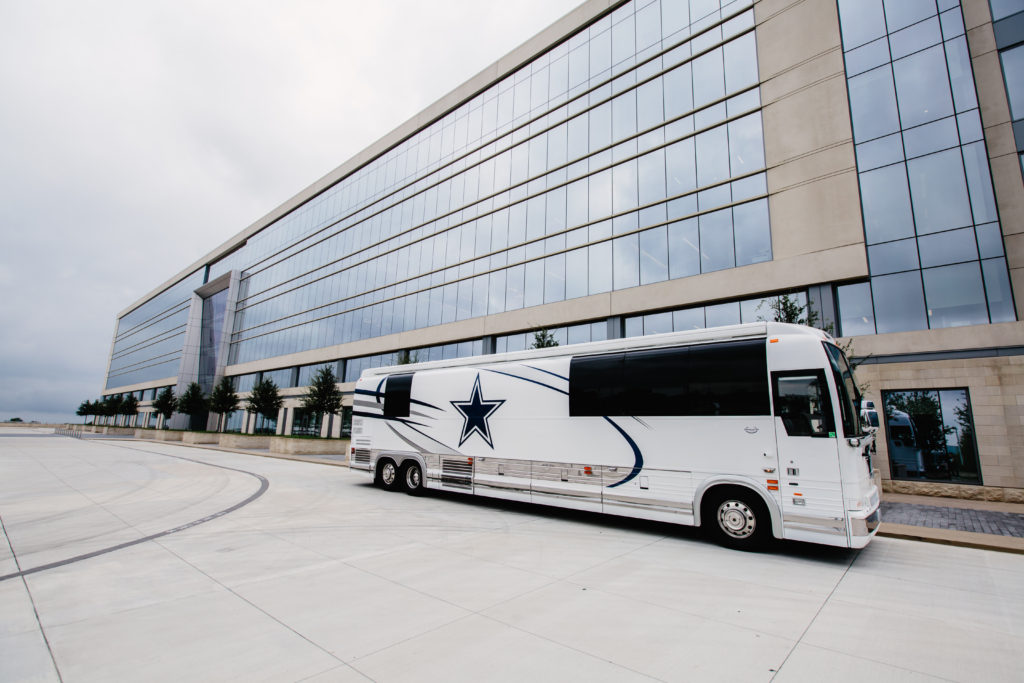 Living in Dallas, of course we are Cowboys fans. Last week, we had the incredible opportunity of touring The Star in Frisco with Nike Dallas for their grand opening, as well as a history of how the two major names are connected. We shared a bunch of behind-the-scenes on snapchat and instal-stories, so we hope you all got a chance to see everything, but in case you didn't, here is a recap of our super fun day!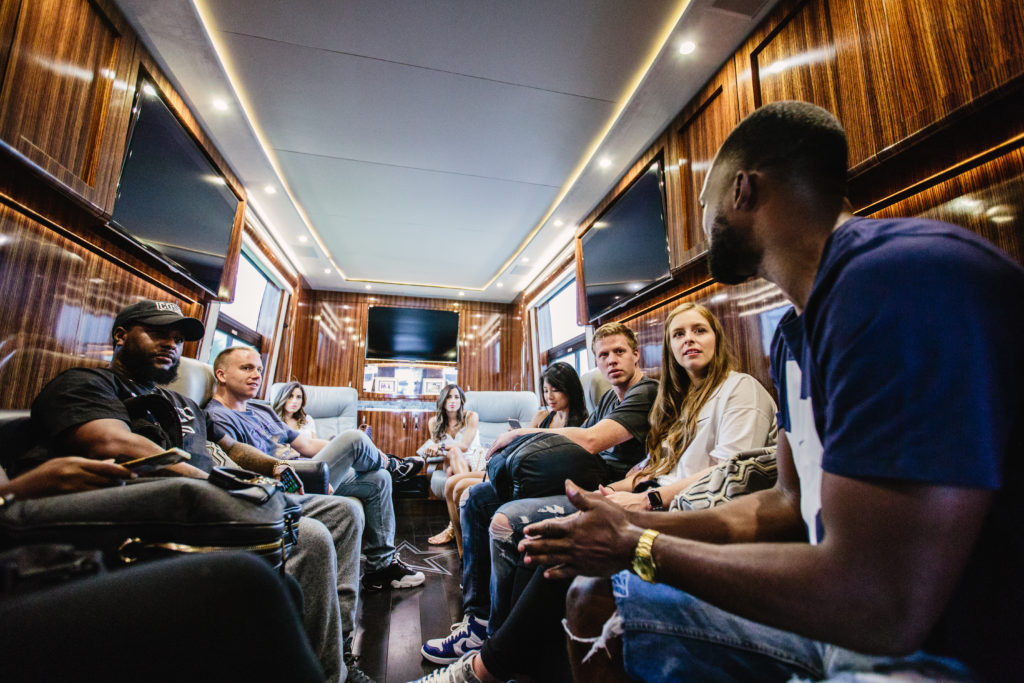 We started the day at the Nike office in Plano with a bunch of other awesome influencers and publications. We took the Cowboys' bus to The Star, which was SO cool! Our Nike tour guide, Rolo gave us a bunch of history about Nike and The Cowboys, which was really cool to hear!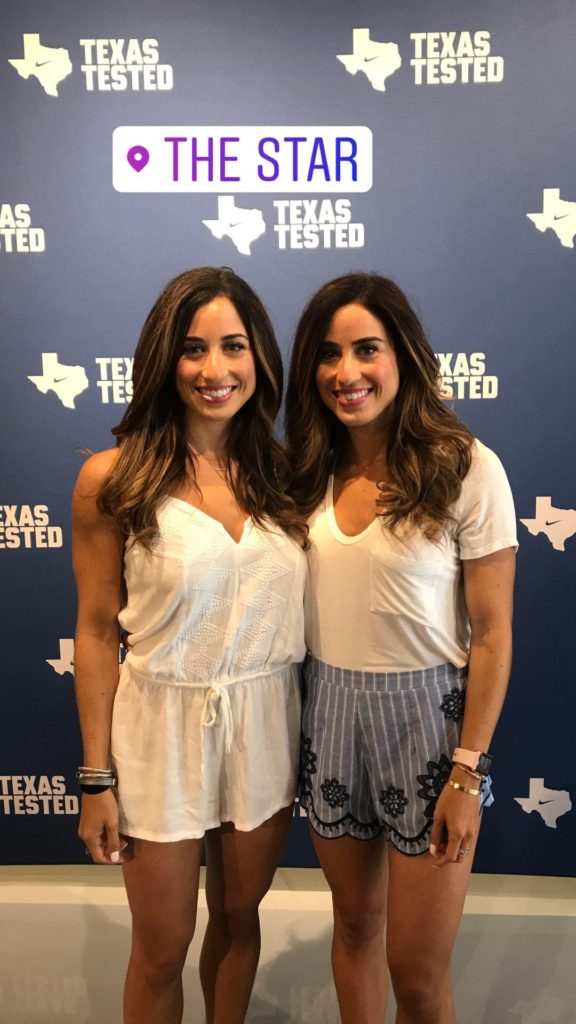 When we got to The Star, we were greeted with delicious smoothies from Fuel Zone Café (you'll read more about that later in the post) and got to see the Nike at The Star, which is a first-of-its-kind retail collaboration between the Dallas Cowboys and Nike that features the latest and greatest Nike training and football product. We loved all of the Texas gear they had!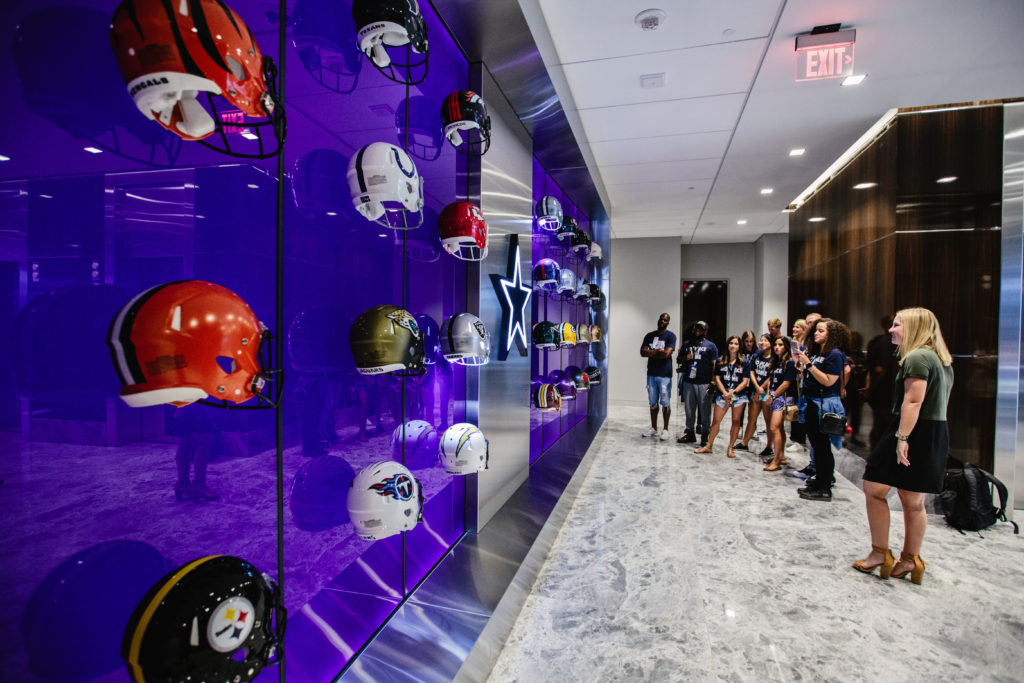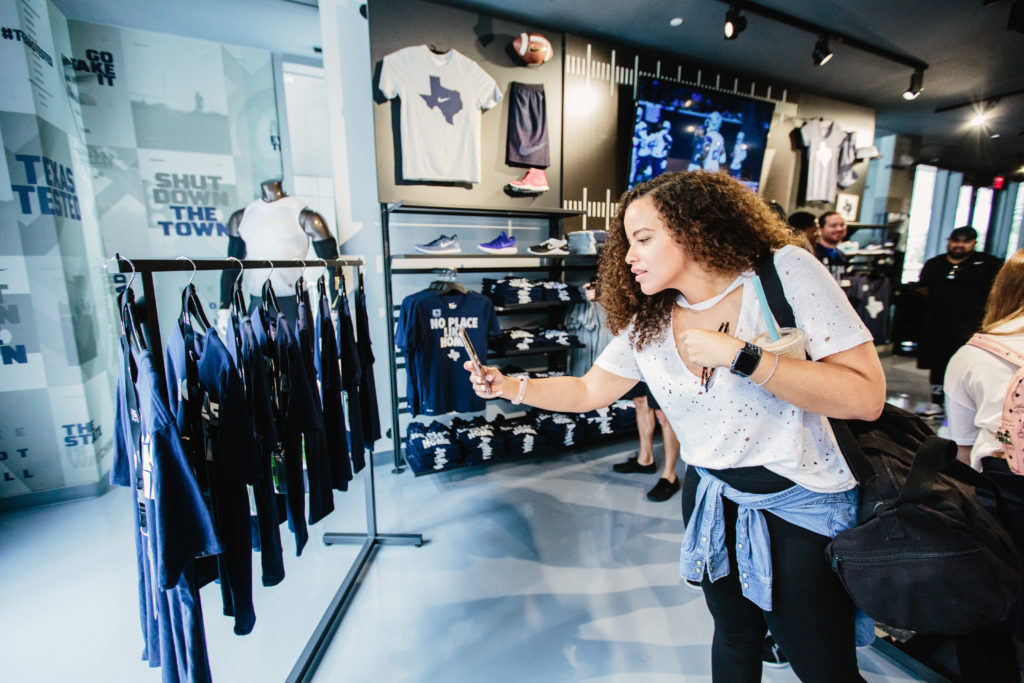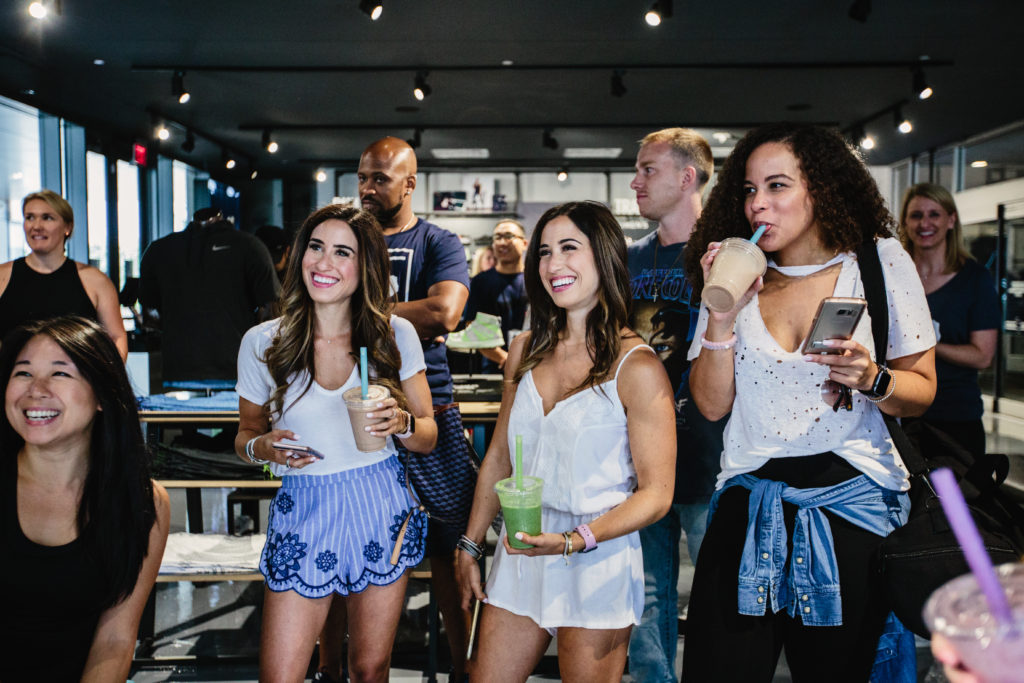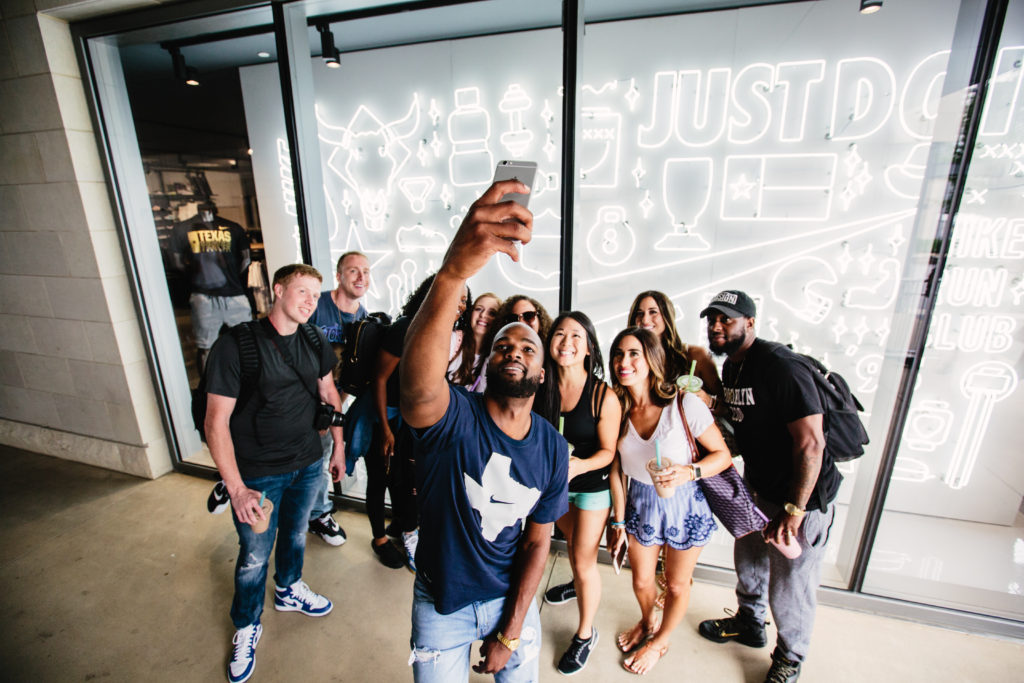 We also got to take a tour of The Star, including all of the meeting rooms, where the players eat their meals, etc. SO cool! We even got to meet the coach!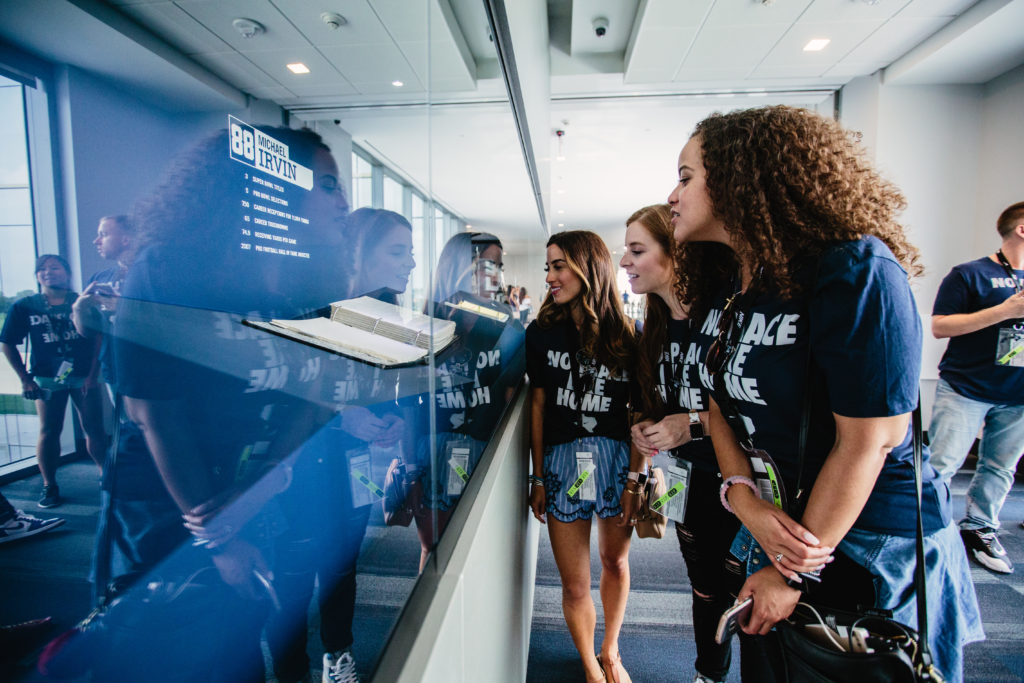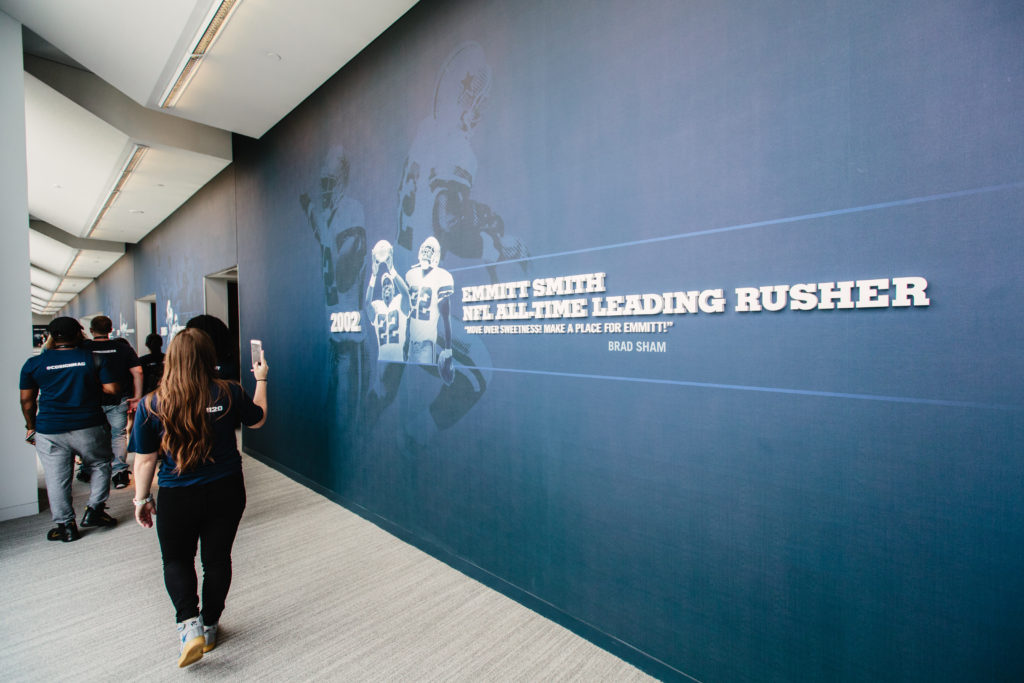 We also got to watch their training camp practice and sit super close in the VIP section (and wore our personalized tees!)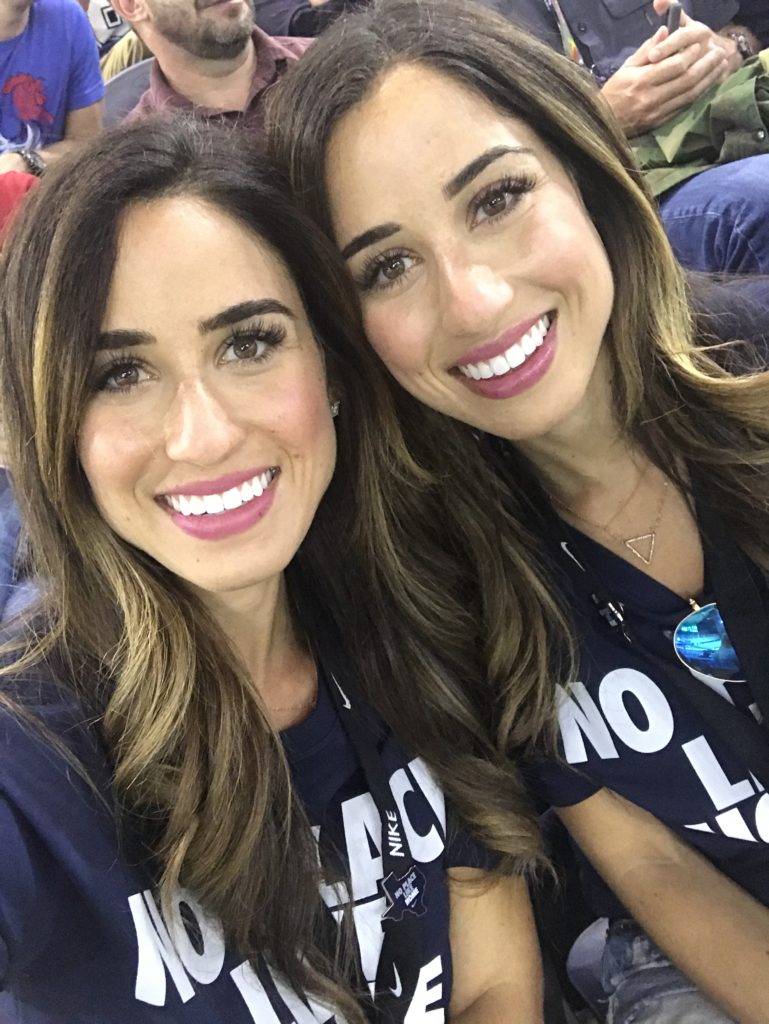 After touring, we each got a cryotherapy therapy session, which was SO cool! It is literally freezing, but you feel so amazing afterwards (more about that later)!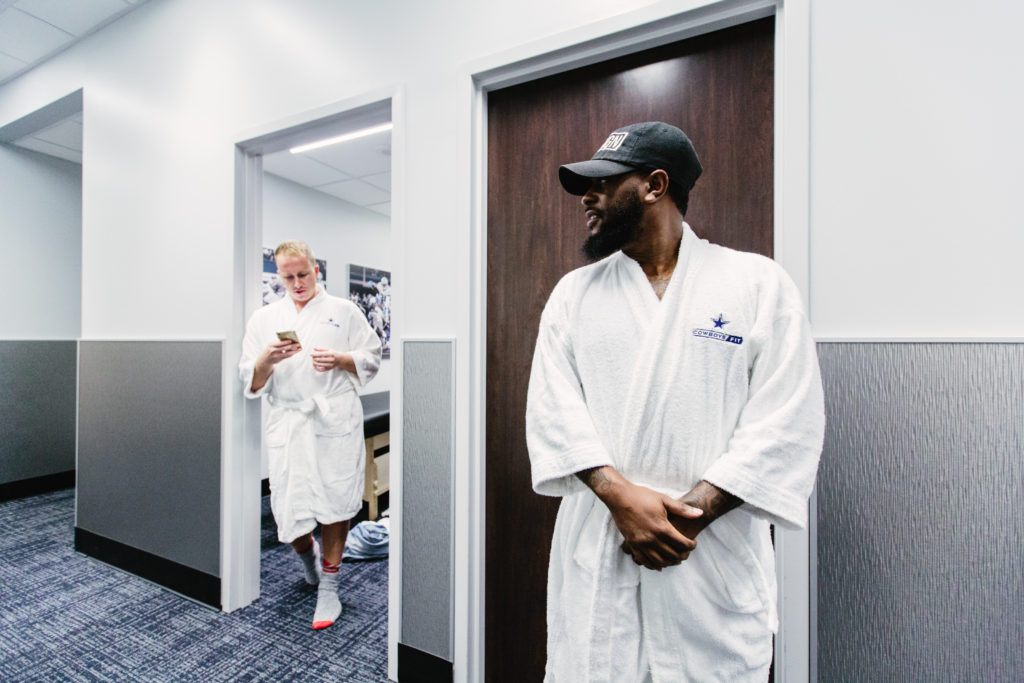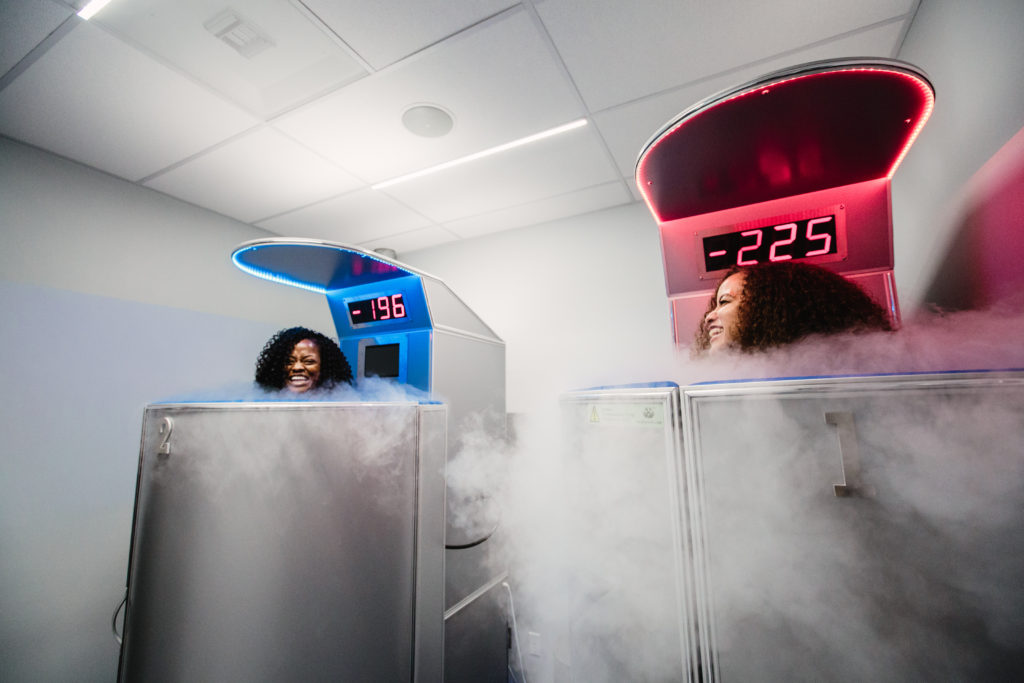 After our treatments, we got to change into some Nike gear that was different for all of us. We headed to tour Cowboys Fit, which is a three-story, 60,000-square foot facility that includes some of the greatest technology in the industry, including sports performance recovery techniques such as cryotherapy, NormaTec and hydromassage.
Other amenities include a Fuel Zone Café; a "Rowdy Room" interactive kids club named after the Cowboys' mascot; boutique style classes in three separate studios; a rooftop deck and pool overlooking the team's practice fields; a 40-yard indoor fitness turf; 100-plus free weights totaling more than 20,000 pounds; and the DCC training facility.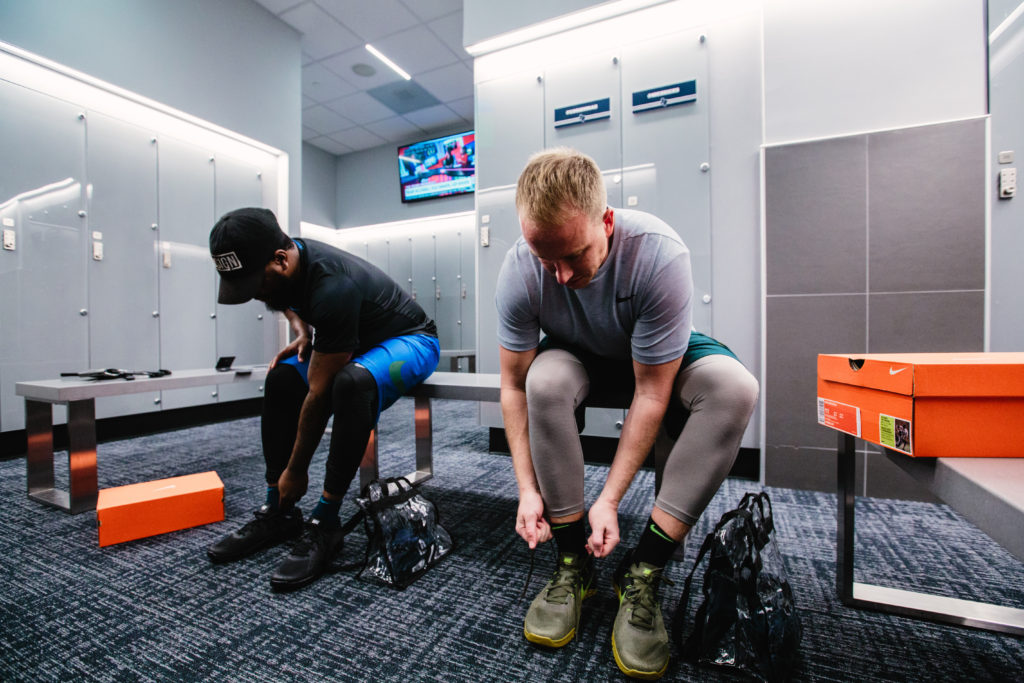 We were seriously considering joining, but the only downside is that we live about 45 minutes away. If you live in the Frisco area, we HIGHLY recommend it!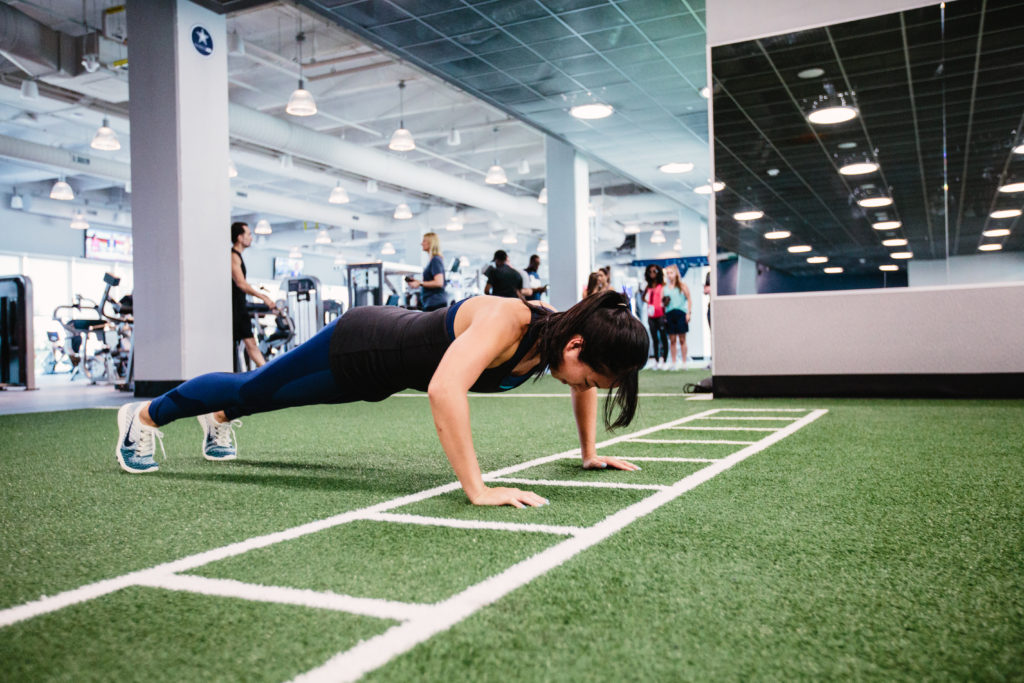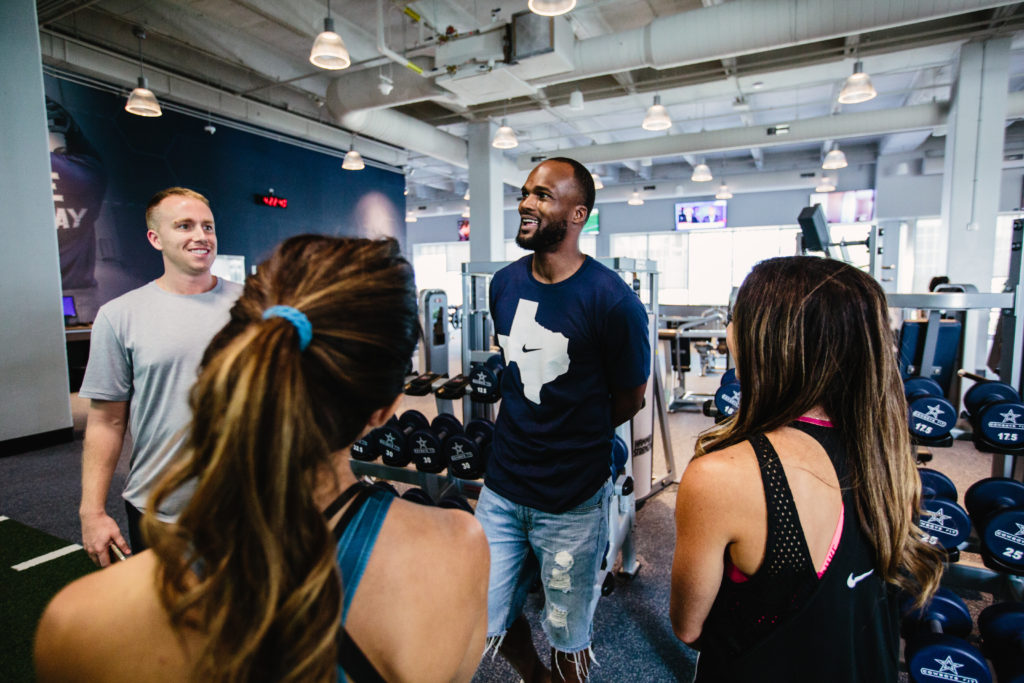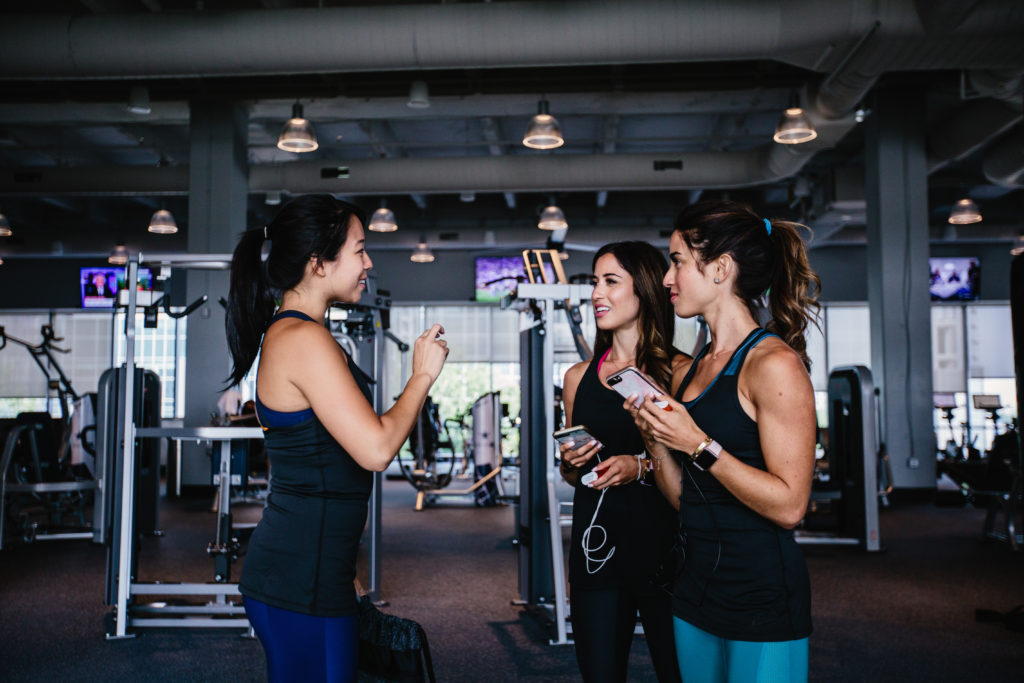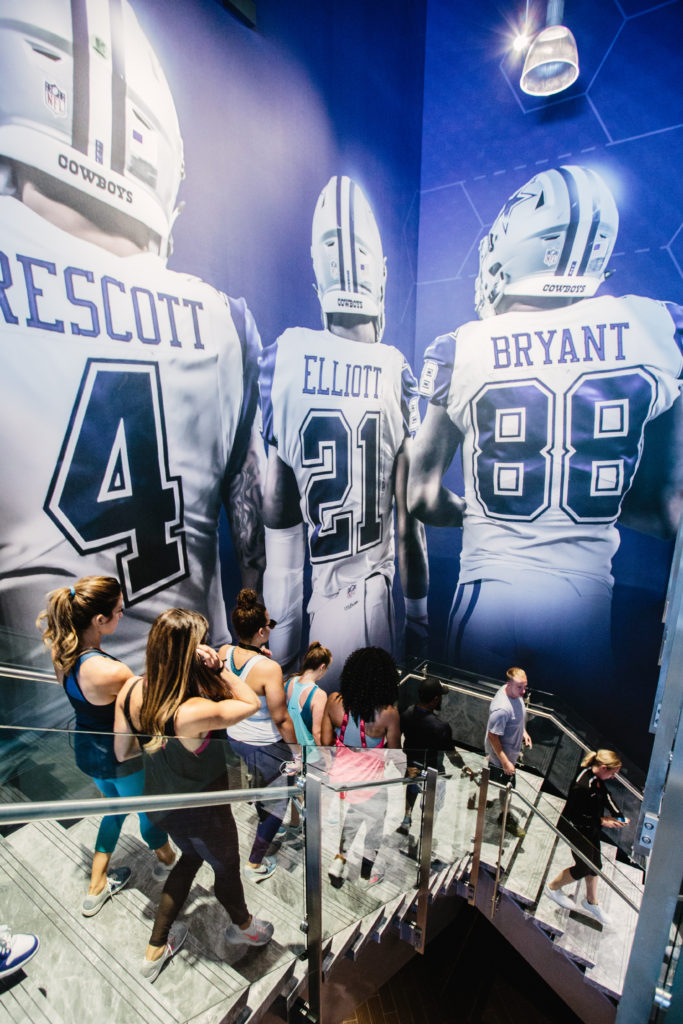 After changing into our new gear, we headed out to the practice field to workout with one of their trainers at Cowboys Fit. We got personalized cleats (SO cool!) and those will definitely be just for show in our office;)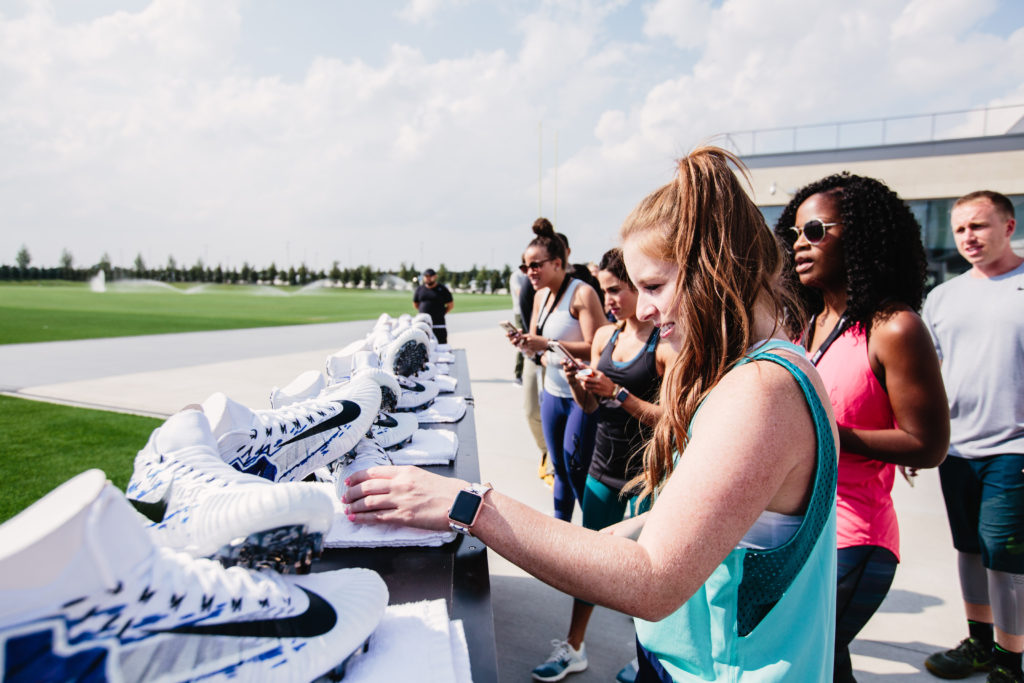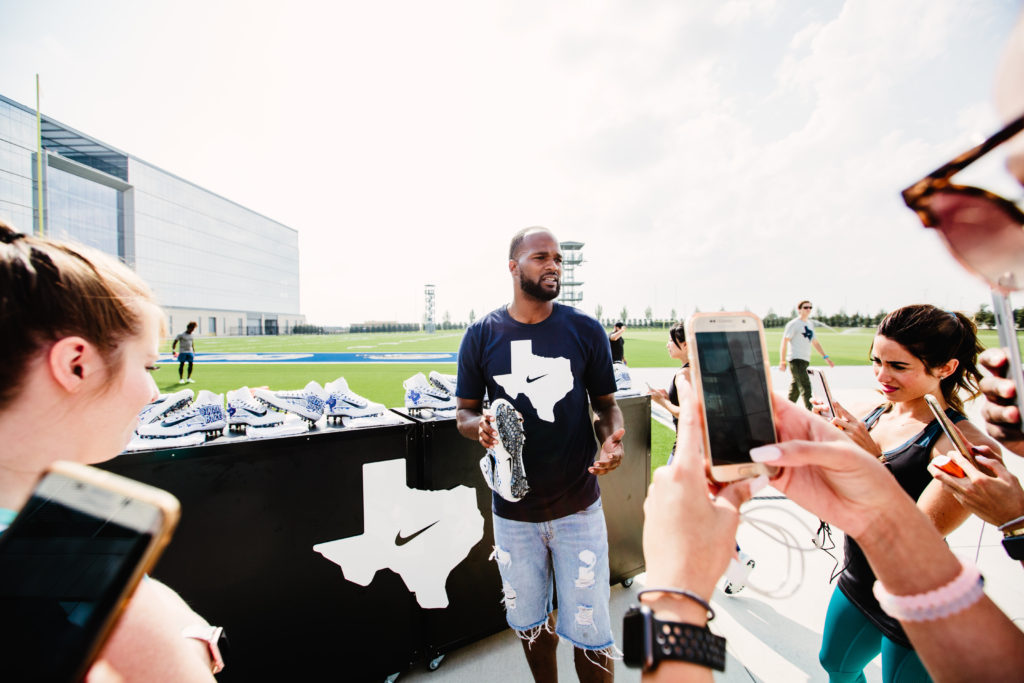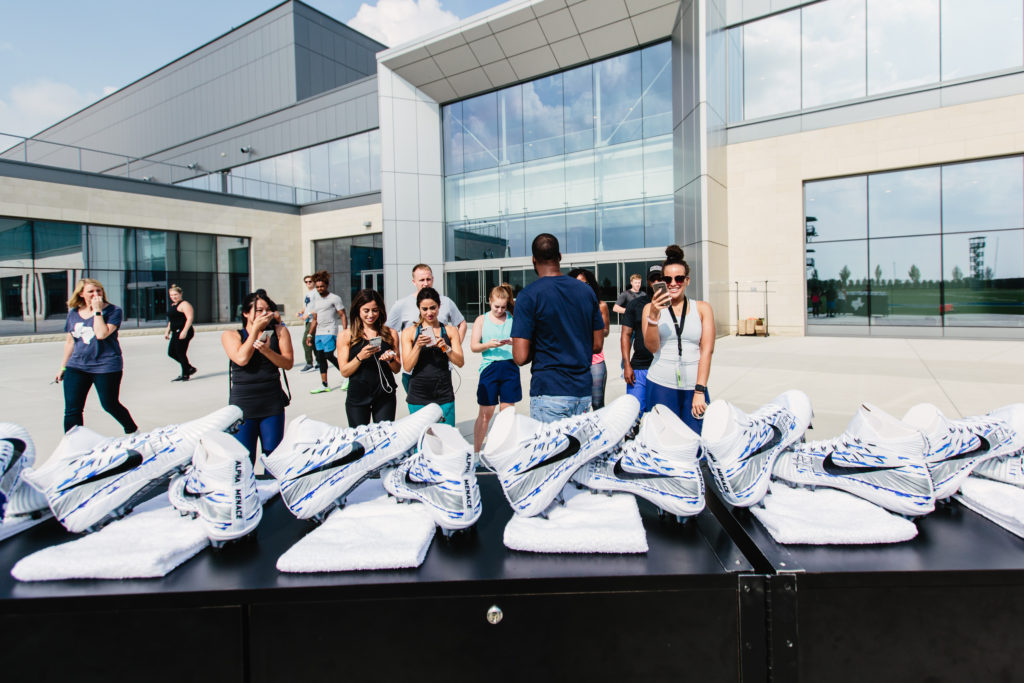 Our workout consisted of football drills and just a really fun endurance workout! It was pretty dang hot, but we had a great time!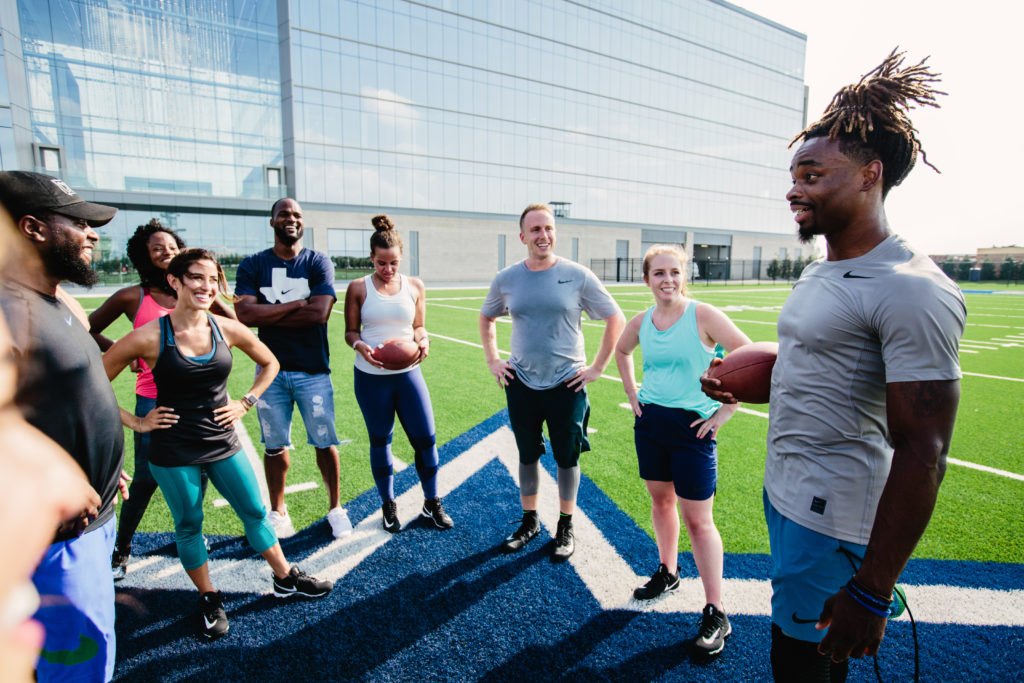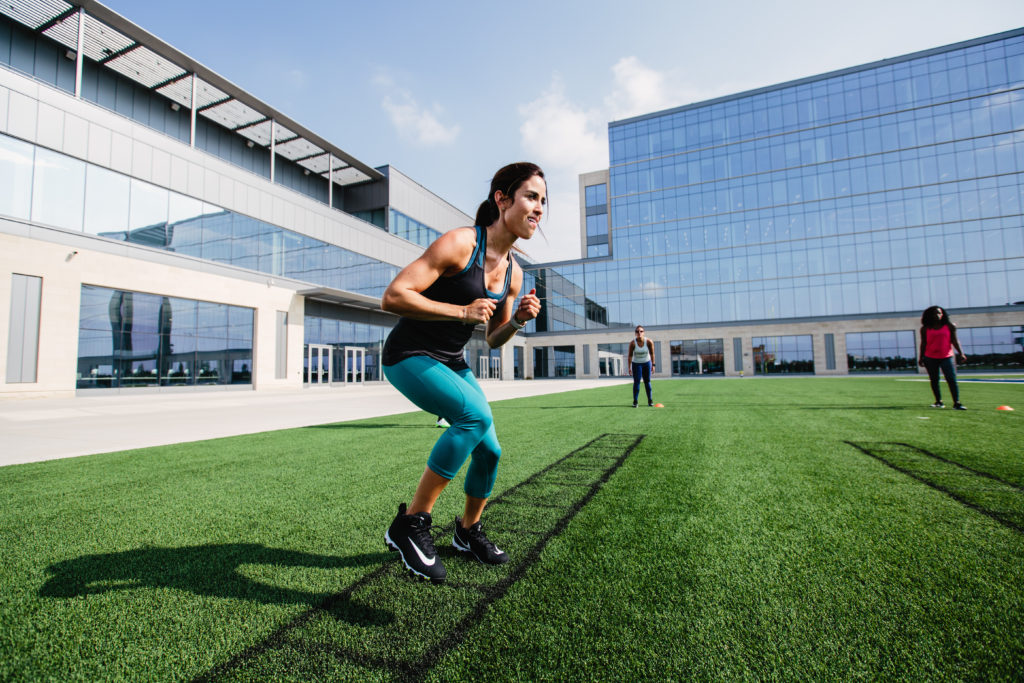 Of course, some twin action!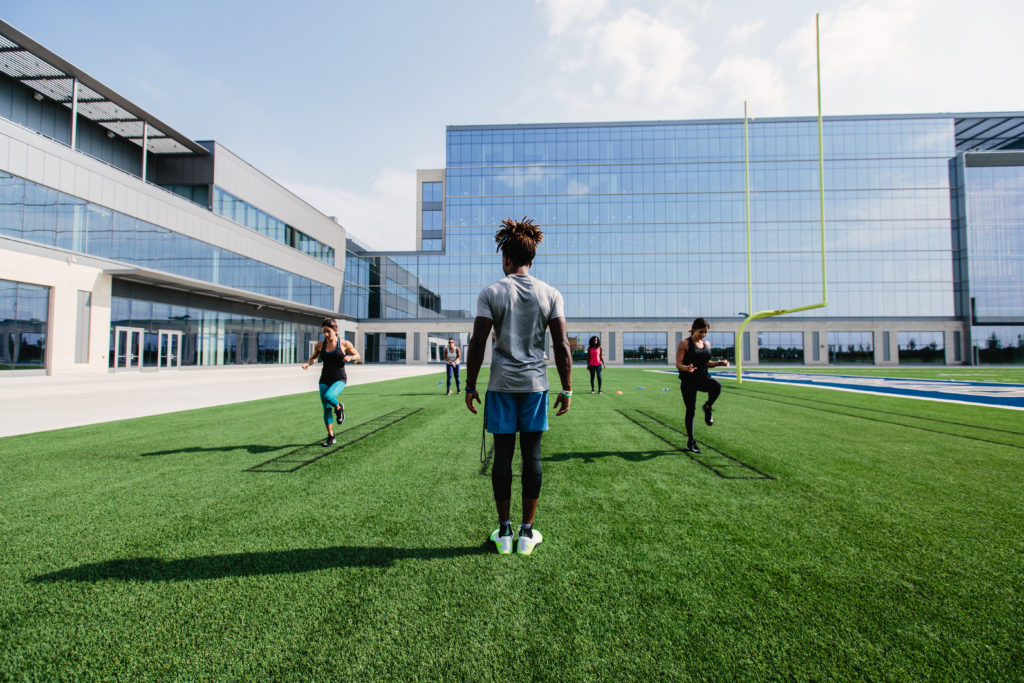 After our tough workout, we headed back to get the NormaTec and hydromassage treatments, which were both incredible!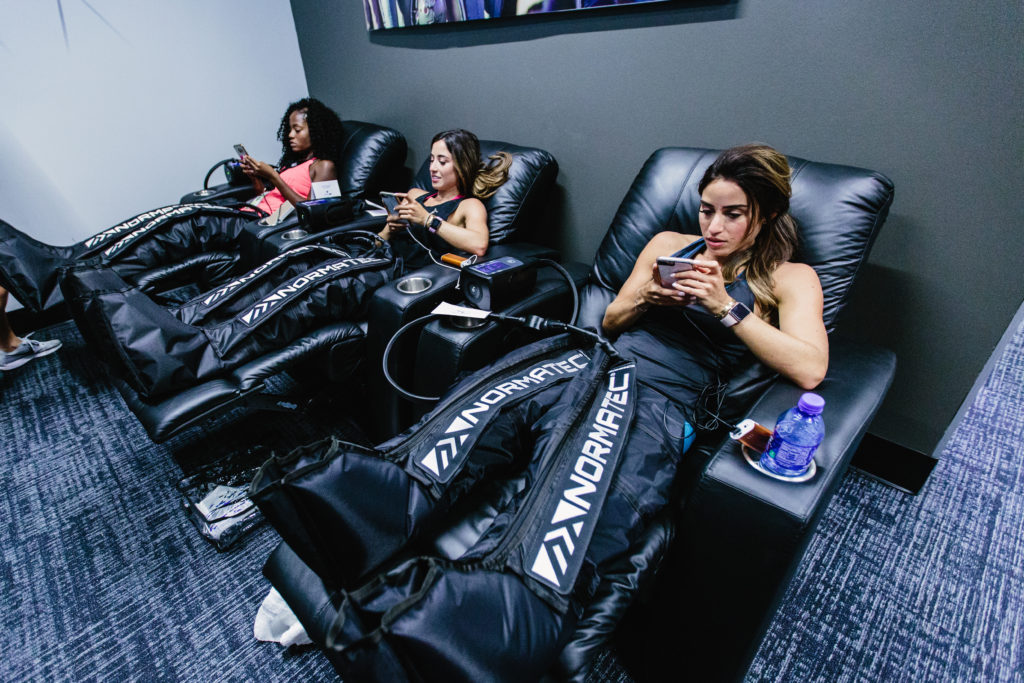 Here is the gear I got from Nike for our workout! SO obssesed!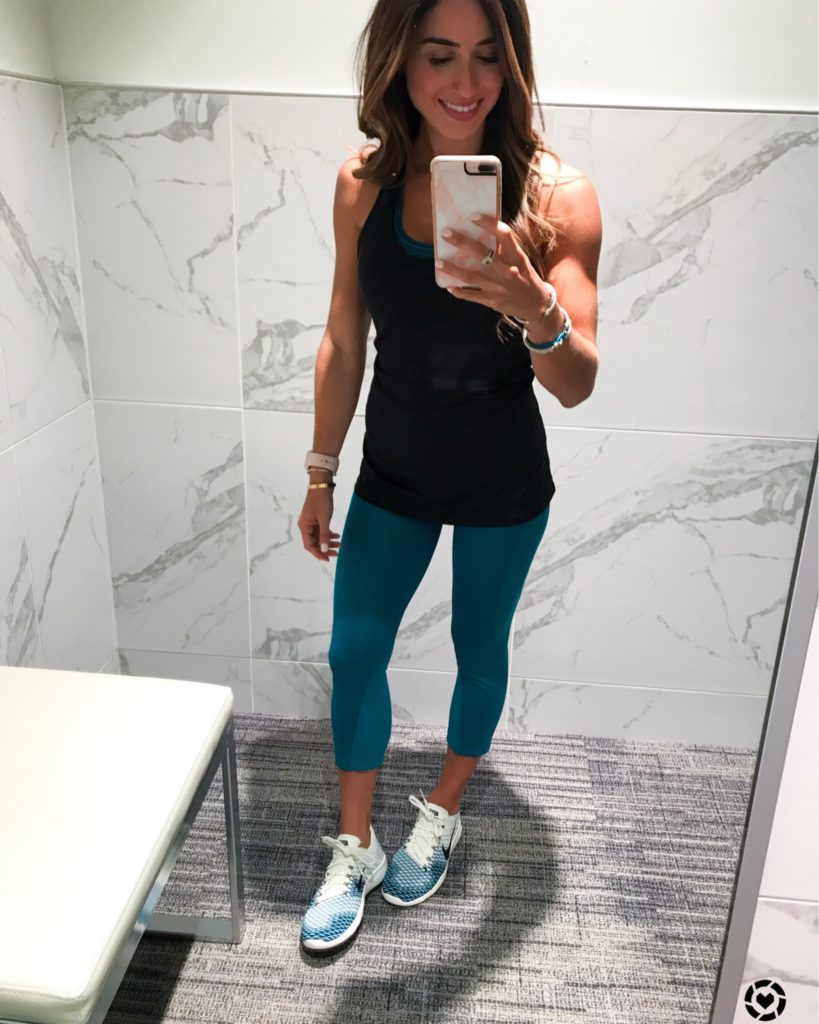 Here is a little more about The Cowboys and The Star :
The Cowboys teamed with the city of Frisco and its independent school district to build a 12,000-seat indoor stadium, two six-story office towers, and 150,000 square feet of specialty retail and restaurant space. The Cowboys will practice here and all eight high school football teams in the district will play their games here.
We also mentioned earlier that Nike has a strong relationship and past with The Cowboys, so here are some Nike Star Walk Moments for you Cowboys fans:
First Super Bowl
Doomsday Defense In the Dome (2nd Super Bowl)
The Hailmary Play
20 Straight Winning Seasons
How Bout Them Cowboys – NFC Championship Game
First Super Bowl In the 90s
Biggest Win in the Big Apple (Cowboys Beat the Giants 35-0)
Back to Back Super Bowls
3rd Super Bowl in 4 Years
Emmitt Smith Become All Time Leading Rusher
The walk also features the evolution of the Cowboys uniform which features each uniform worn by the Dallas Cowboys from 1960-now (we loved this exhibit because we are super visual!)
We hope you all enjoyed it! If y'all live in the area, you should definitely go check it out!
SaveSave
SaveSave