When people usually ask us what our favorite thing to eat is, we both usually start dying laughing because it is not your typical favorite food group. I don't know how it even started, but somehow, we got hooked on roasted chicken. We love it because we are hungry girls, so most of the time, you're guaranteed to get a good portion of chicken, and we just love bones (I know, super odd, haha). Anyways, we had a few requests of where our favorite spots are, so we figured we would write a post about it.
Some tips when ordering:
Ask how it is prepared (I usually ask for no butter, if possible).
Order with sautéed or steamed vegetables.
The skin is okay to eat, but it is pretty fatty, so I don't eat all of it.
If it has a sauce or glaze on it, ask for it on the side.
Now, for our favorite spots:
Mudhen's Meat and Greens

They have an option where you can create your own bowl, so I usually order the half chicken with green beans and some other green vegetable.

Mr. Mesero

This spot is a Mexican restaurant, but they have a "Crispy Half Chicken" that is AMAZING, and comes with tons of vegetables!

True Food Kitchen

They have a pan-roasted chicken that is pretty good. I wouldn't say the portion size is huge, but you can order roasted brussels sprouts (LOVE) as a side with it.

Nazca Kitchen

This is a Peruvian spot that just opened not too long ago in West Village. They have a really good chicken that I get with steamed vegetables. You can get their sauces on the side (I love the hot one!)

Central Market

This one is actually not from a restaurant, but you can pick up other vegetables or sides in their prepared food sections, and bring it home for an easy meal!

Stirr

This is actually a bar and restaurant, which has great drinks, too! They have a really good roasted chicken that comes with brussels sprouts, and their desserts are AMAZING!

Smoky Rose

We have both been here, and they have a lot of bbq dishes, and a roasted chicken!

CBD Provisions

This spot is downtown, and has a roasted chicken. We ate here once after a hot yoga class, so definitely not dressed appropriately, but it was good.

The Hall at Trinity Groves

We love their roasted chicken, and then they have roasted brussels sprouts that were amazing!
Other spots that we want to try:
Street's Fine Chicken
Meddlesome Moth
Stock and Barrel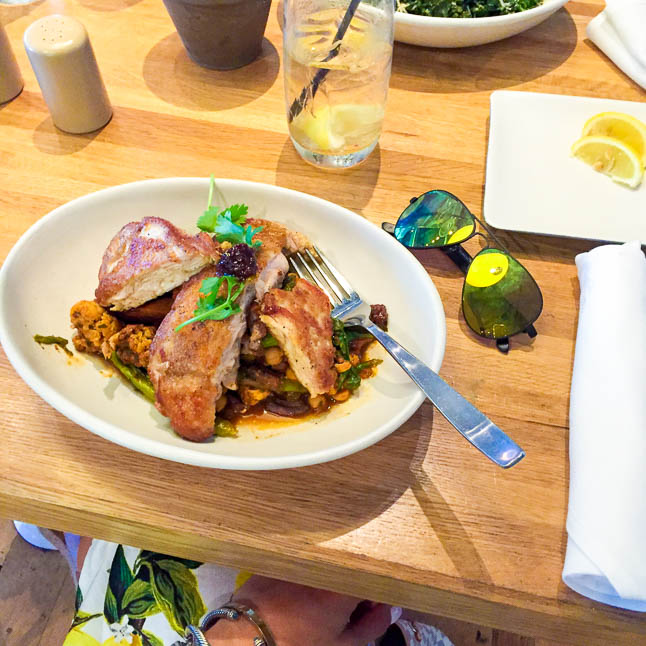 Chicken At Mudhens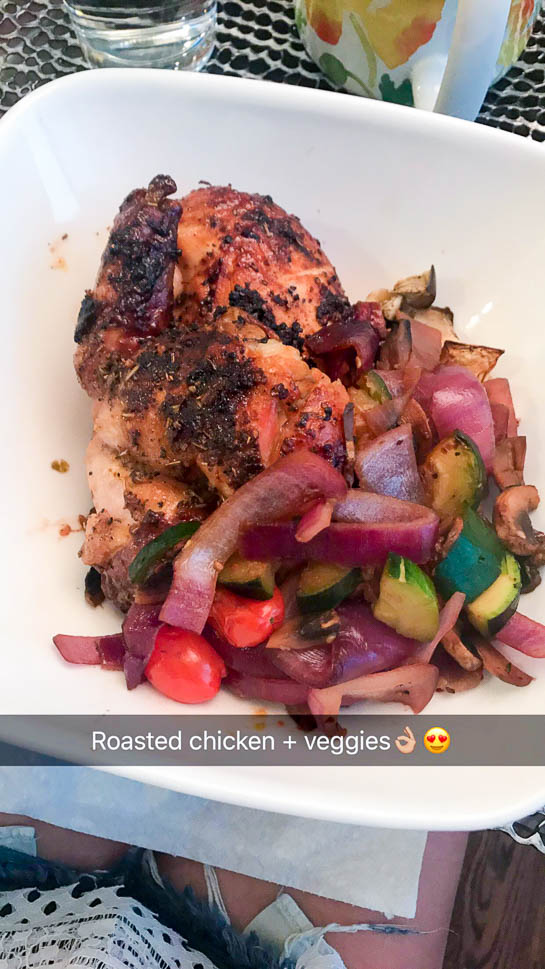 Chicken from Central Market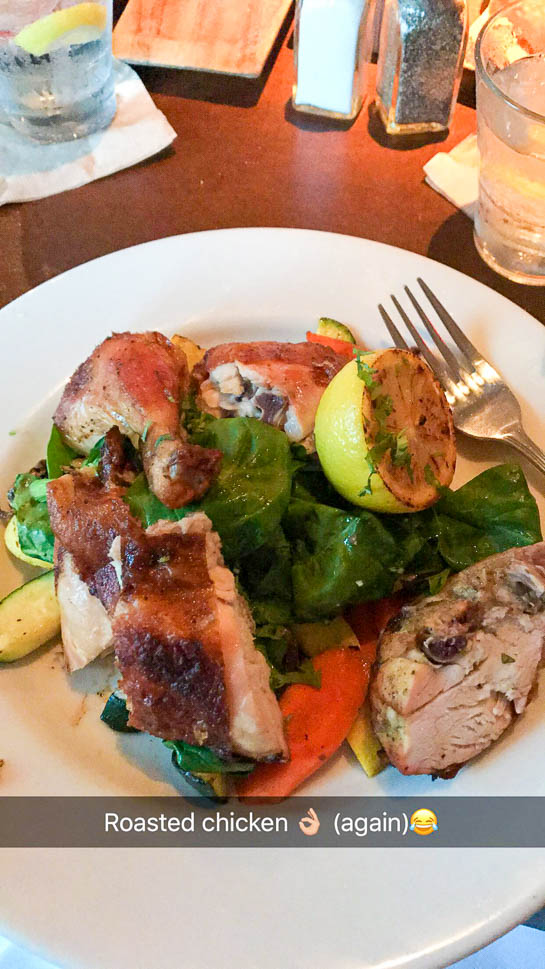 Chicken from Mr. Mesero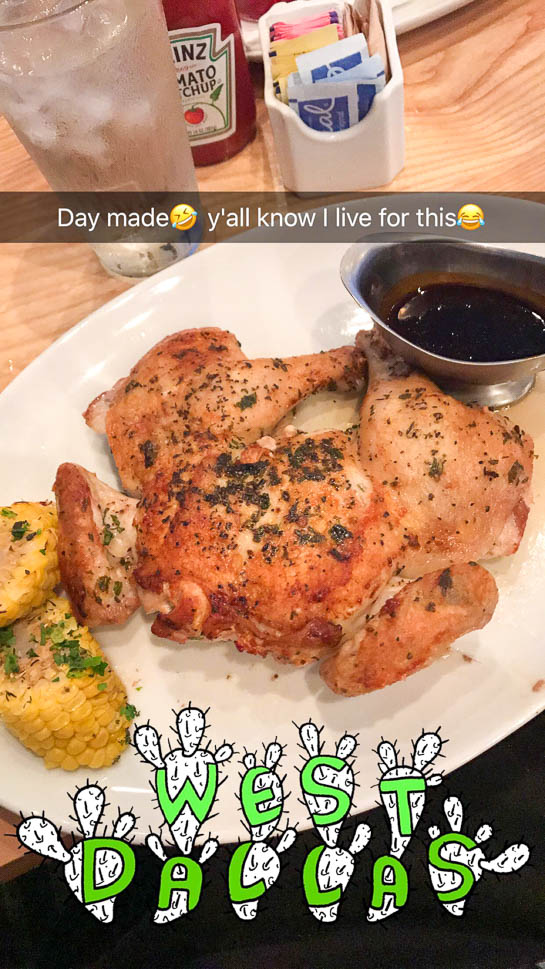 Chicken from The Hall