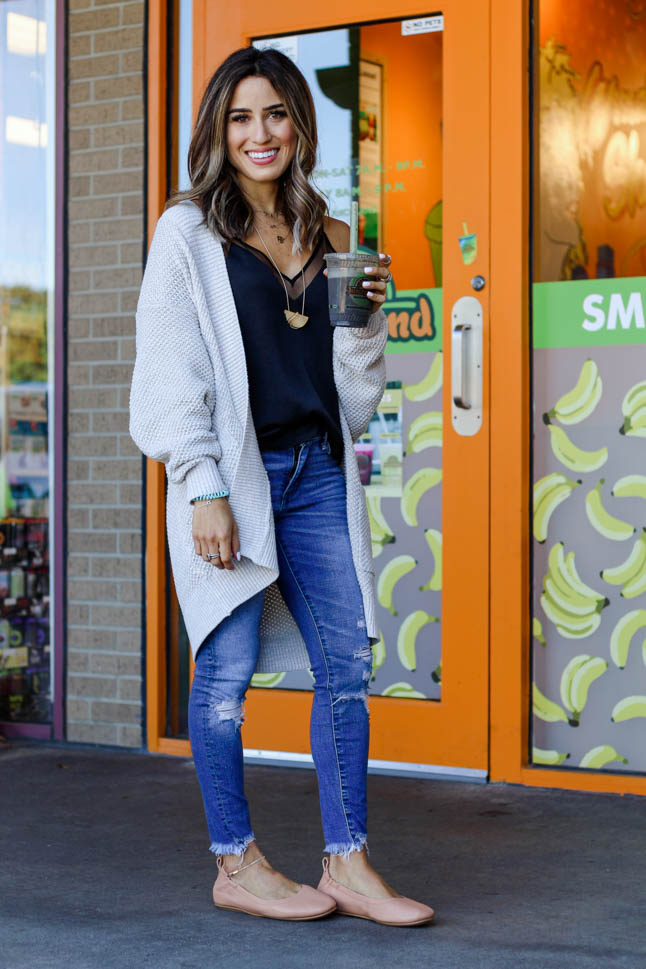 Happy New Year! We are going to be starting to share a lot more health and wellness posts on here since so many of you all had been requesting that! So, let's kick off our first Wellness Wednesday for 2019!!
As you all know we live in Dallas and we have more recently been eating plant based the last few months. If you all want to read more about that, you can read more here and here. We get asked all of the time what our favorite spots in our city are for those of you who are visiting for the weekend, or just looked for some new spots to try! We are avid users of yelp, and absolutely LOVE finding new places at home, or in new cities we are visiting, so we are super excited to share some of our favorites with you all!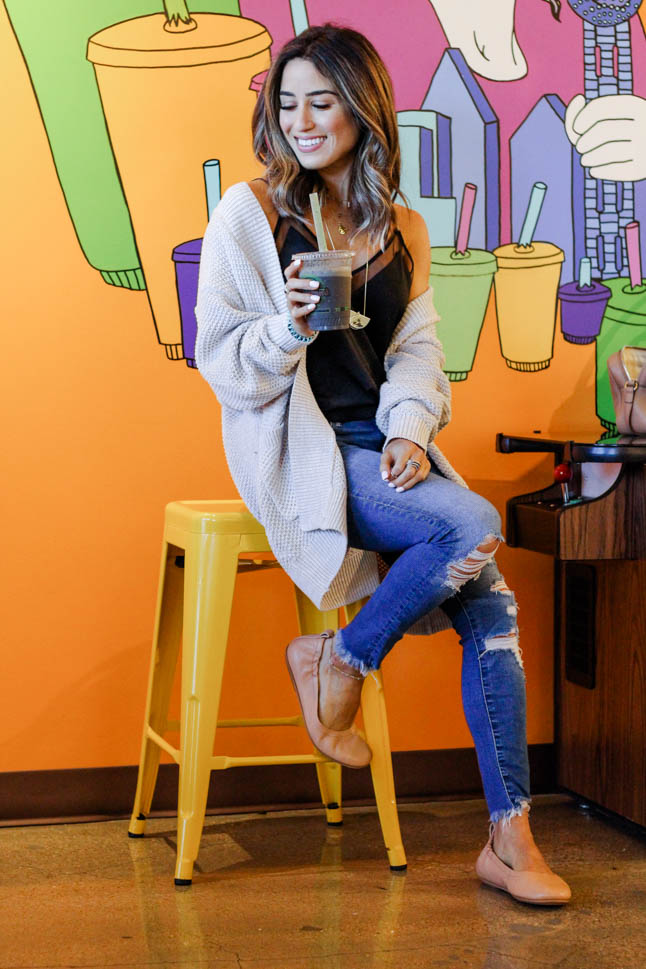 So quick story on these pictures: we took these at one of our favorite juice bars #1: Juiceland: this spot is actually in Austin, too! They have the best smoothies and juices, and they even have some great salads and wraps!#2: Lala's Mexican Cuisine: as so many good, healthy Mexican options, and you can even get your tacos wrapped in lettuce OR your enchilada wrapped in zucchini! All of their food is organic and non-GMO. Gather Kitchen is a great breakfast, lunch, or dinner spot. You can create your own bowl, too. True Food Kitchen is a lot of people's favorites and SO many healthy options!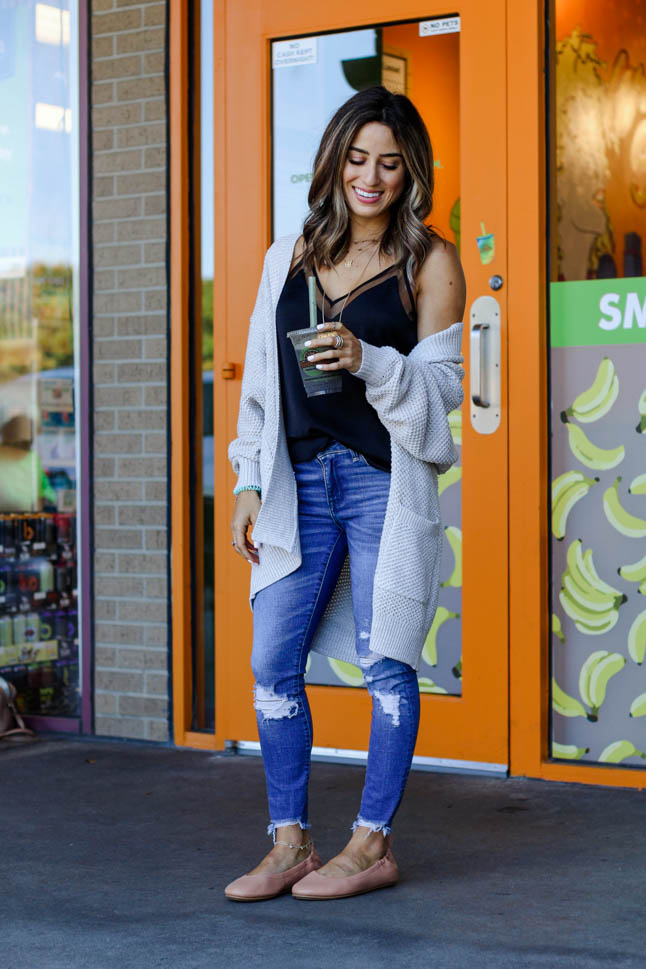 It also happens to be walking distance to two of our other favorite spots: Gather Kitchen and True Food Kitchen.#5: FlowerChild: has a ton of vegan and vegetarian options! You can also create your own bowl, and they have sustainable protein options like chicken and salmon, too.
#6: Tribal All Day Cafe: you all may know of their juices, but they also have a food menu in Dallas. They have things like tacos and migas, smoothies, bowls, and wraps. Everything is so fresh!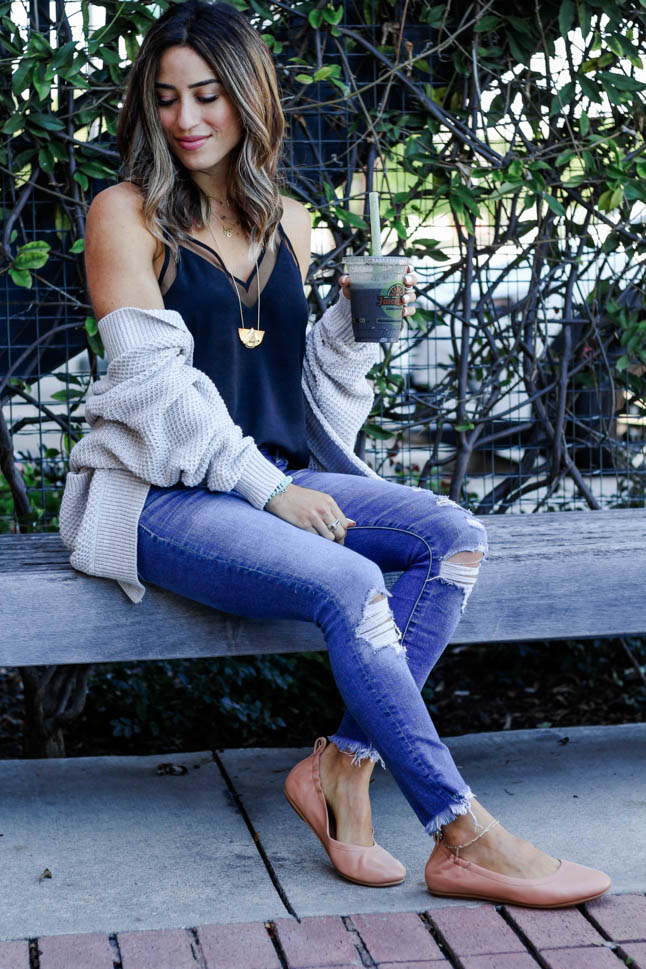 #7: Snappy Salads: our go-to salad spot! We like to get the large size and fill it up with all the veggies!#8: Kozy Kitchen: LOVE this spot for breakfast, lunch, or dinner. Their portions are huge and they have an amazing roasted vegetable plate, amongst other great dishes. The breakfast there is also killer.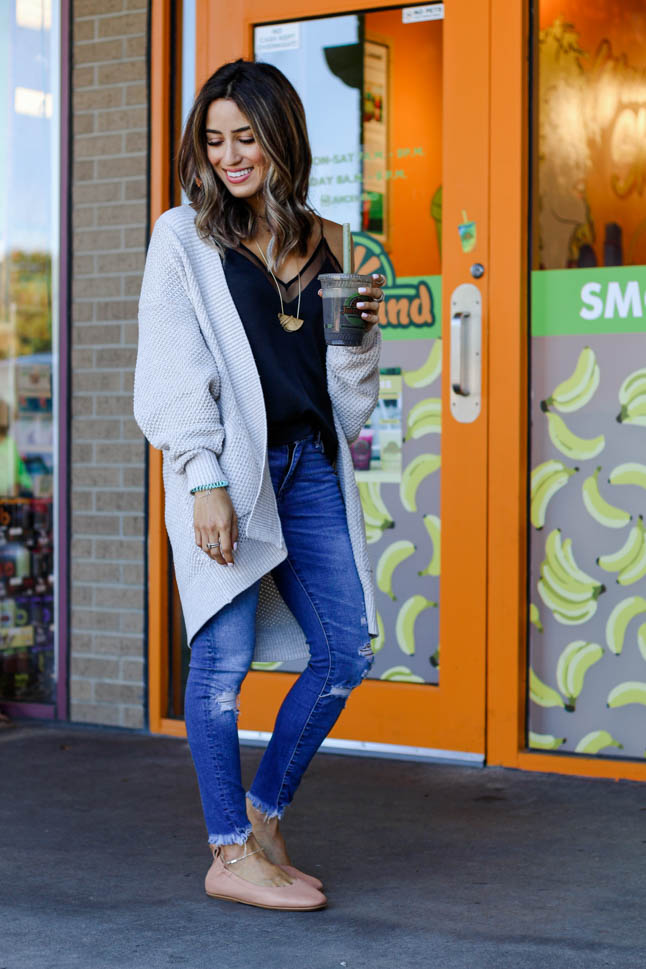 #9: Origin Kitchen And Bar: This place has a ton of paleo and vegetarian options! We love their salads, and they have a ton of great bowls and healthier options!#10: Mudhen Meat and Greens: Another great spot in the Dallas Farmer's Market. They have a board in the restaurant with all their fresh, in-season vegetables and label them if they are vegan. We also love their spring roll appetizers!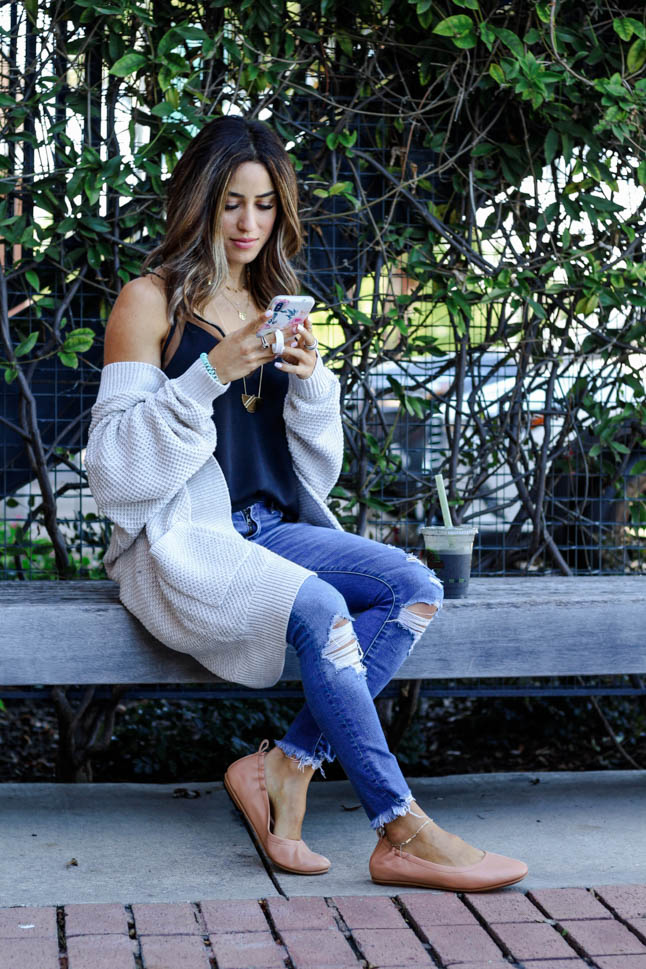 #11: Reverie Bakeshop: if you love dessert, you all HAVE to try this one! They have all plant-based and vegan treats. SO good!And some on our list to try (we have heard all great things!):
#1:V Eats Modern Vegan: Sam's boyfriend said this spot was actually pretty good and he isn't vegan!
#2: Be Raw: this spot has all raw foods and looks delicious!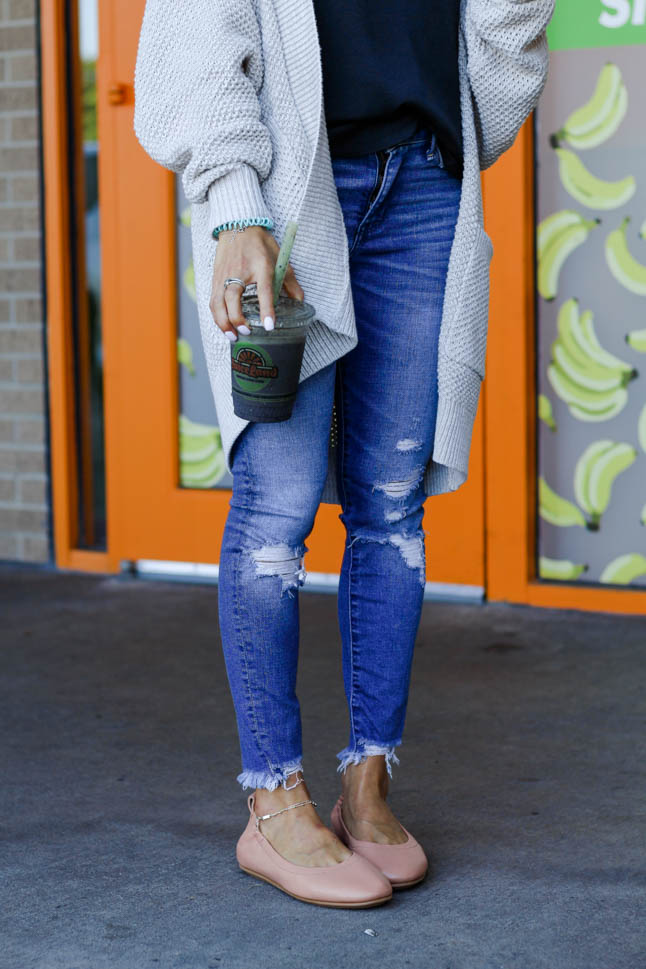 #3: Cosmic Cafe: the food looks really good here, and the stir fries sound delicious!#4: Sundown At Granada: this is actually very close to where we live, so we have to pop in sometime!
#5: Spiral Diner: they have a lot of options that are usual favorites, but made vegan.
#6: Goji Cafe: this place is a vegan restaurant with Asian and Chinese cuisine! All of the food looks amazing.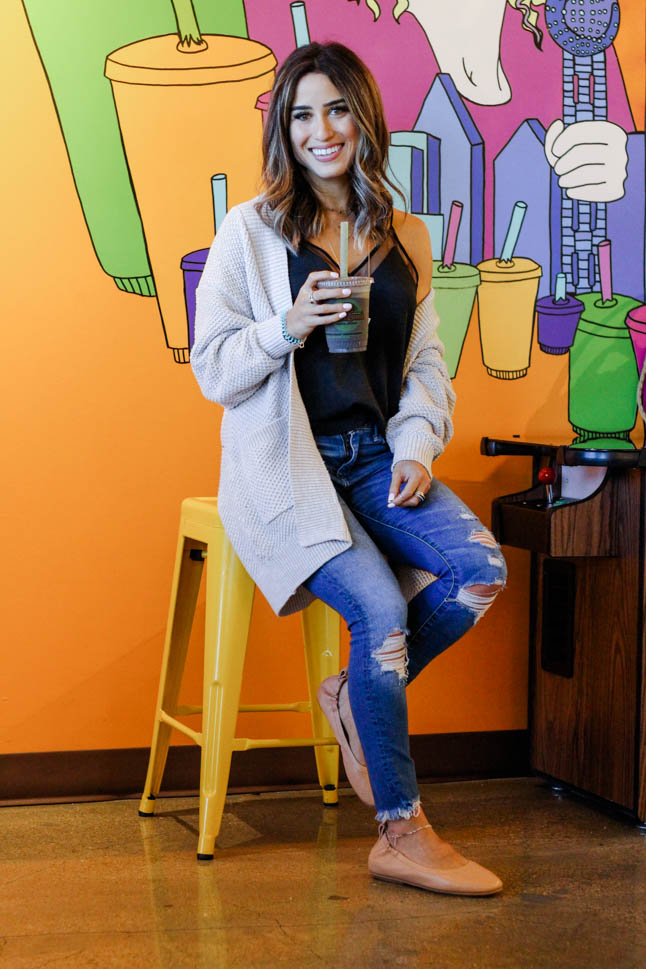 #7: Recipe Oak Cliff: they have a ton of fresh juices, salads, and even zoodles!What is so great about most of these places is that a lot of them are walkable to each other! Of course, if you're going to be doing some walking, you need some comfy shoes.
These blush ballet flats are SOOO comfy– perfect for walking and grabbing a bite! We know when we worked our corporate jobs, or even a lot of days now, we want to get some fresh air and grab a bite somewhere where we can walk to. Not only are these ballet flats comfortable, they are great for work, too, and they come in several colors like black, gold, and silver.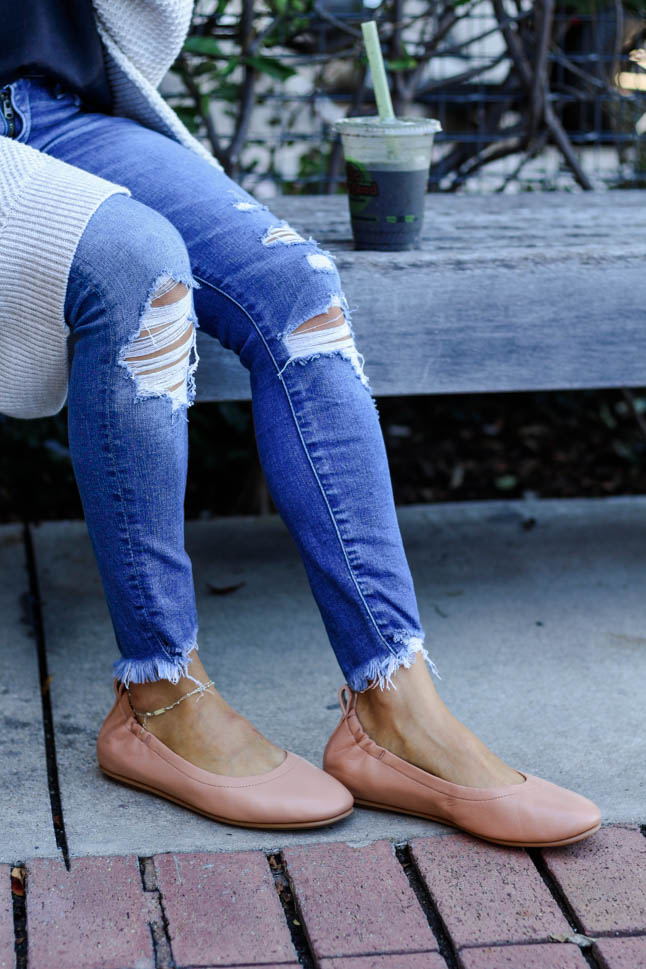 So, we know you're probably wondering… another pair of ballet flats. They all look the same! Welllll, this pair is different for several reasons, and we know you will love them as much we do!
This blush pair feels like you're totally wearing sneakers (in a good way), but look like a sleek pair of ballet flats. They're super bouncy and cushion-y, and so light! We love this blush color as a great neutral, but we also have our eyes on the metallic gold or silver.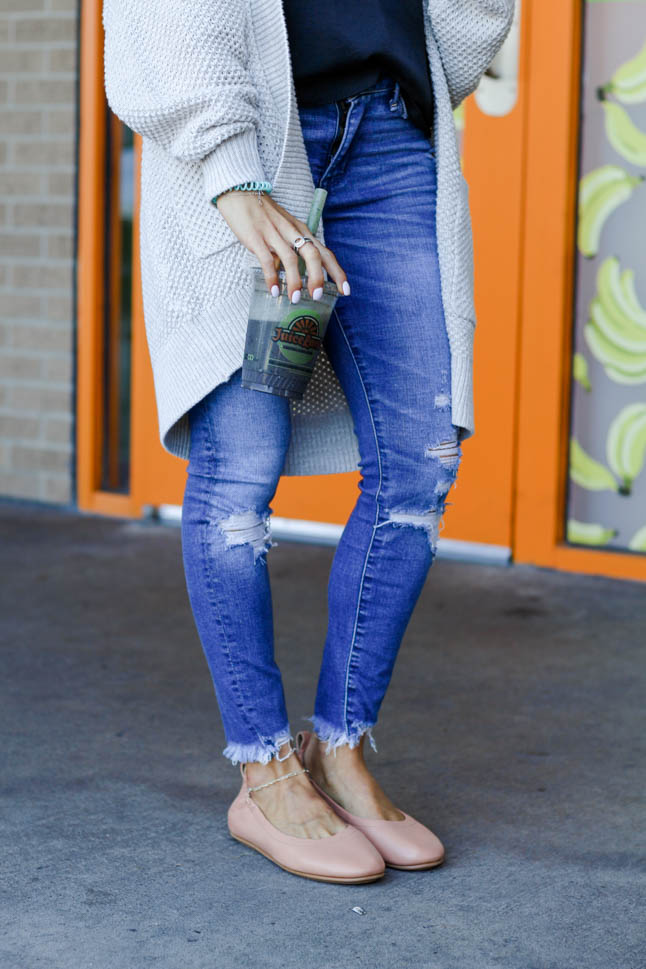 { Blush Leather Ballet Flat | Black Cami also this one is identical | Knit Cardigan | Ripped Ankle Jeans | Sunglasses | Curling Iron | Nail Color | Toe Polish | Necklace | BRACELETS: David Yurman Cable Bracelets here, here, and here and Cartier Love Bracelet | RINGS: David Yurman Ring here and here | WATCH: Michele Deco Watch }