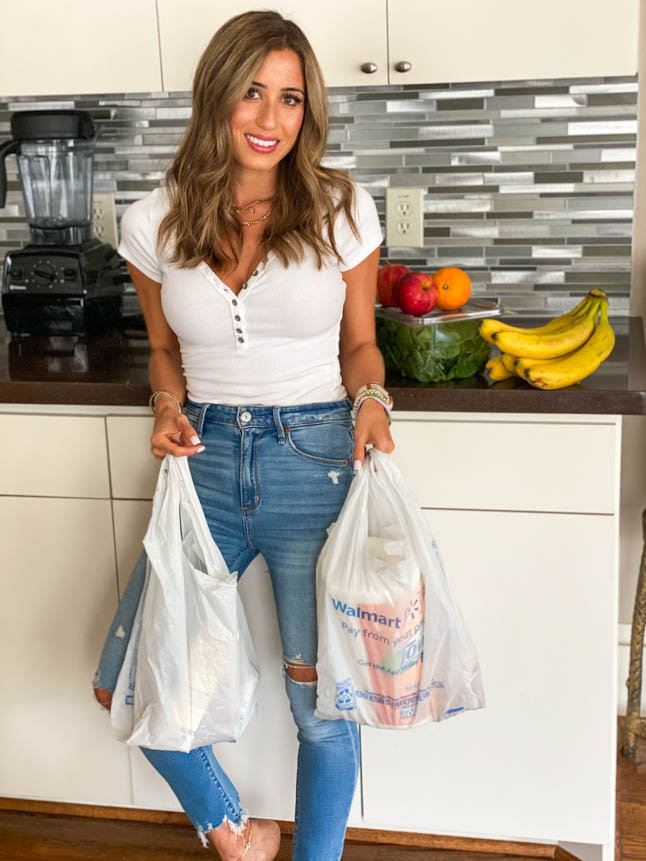 With school starting again, work being busy, and fall picking up, we have been using Walmart's Online Pickup & Delivery. It is SO easy and convenient. You can pick up tons of items like groceries, party supplies (hello football season!), dinnerware, cookware sets, office supplies, camping materials, and more.
Not only does it save you time, but it is 100% free AND easy to use.

How does it work?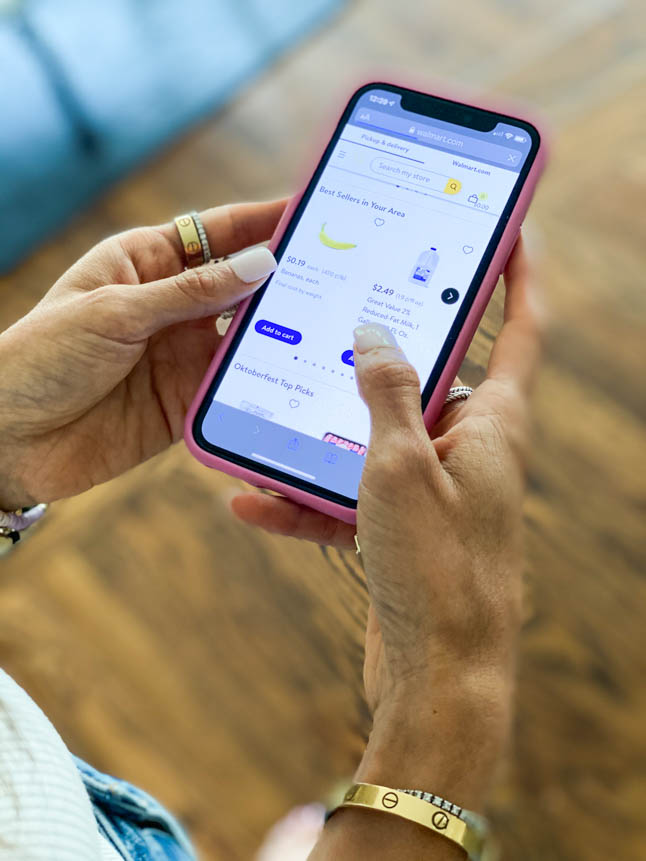 It is so easy and takes just a few minutes to order!
Order products at grocery.walmart.com or through the Walmart mobile app (blue app).
Select your pickup/delivery time and submit order.
• you can opt-in to email, text messages and/or app notifications to be notified when your order is ready for pickup/on it's way **(we recommend doing this!)
Once notified that your order is ready for pickup, check in with the Walmart app to let us know you're on the way.
Follow the orange signs to the pickup area and park in the designated parking spot.
A Walmart associate will deliver your order to your car/home contactless
Your receipt will be sent via email and/or within the app.
Sounds easy enough, right?
What are the benefits?
Of course, the obvious, it saves you time! There are more benefits including:
No need to even leave your car with pickup, or you can have it delivered right to your door with delivery.
100% contactless for pickup or delivery.
Can order your entire list online from anywhere, at any time.
Always saving money with Walmart's everyday low prices!
Totally FREE with no additional fees, except for delivery, which is very small.
Easy to use.
Very easy to reorder your past orders with the "Favorites" option –(we love this feature!)
If you're not happy with your order, you have the ability to reject any items at pickup– the offer a freshness guarantee, and if you are not 100% satisfied, you get your money back.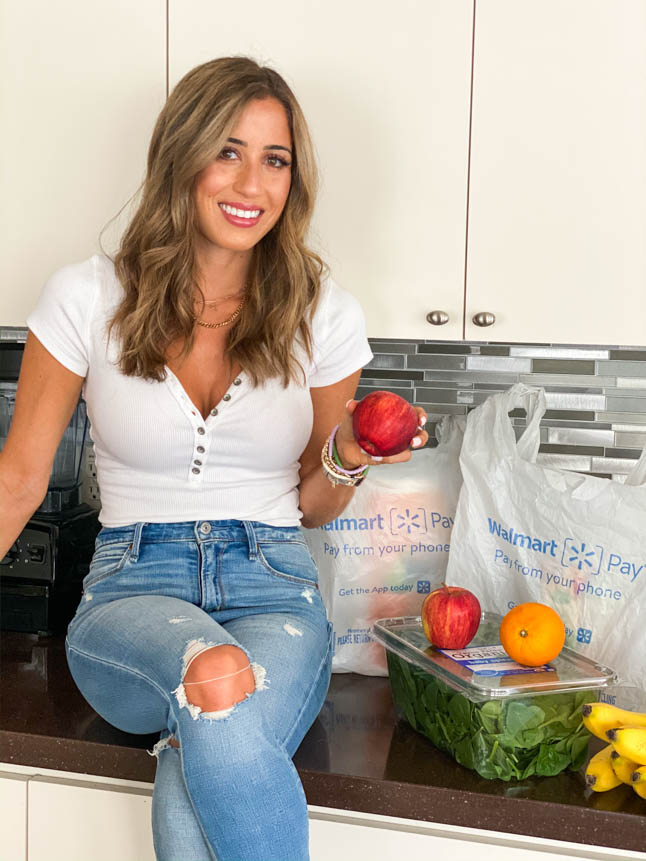 What is on our list?
Groceries
We LOVE that they have an organic section!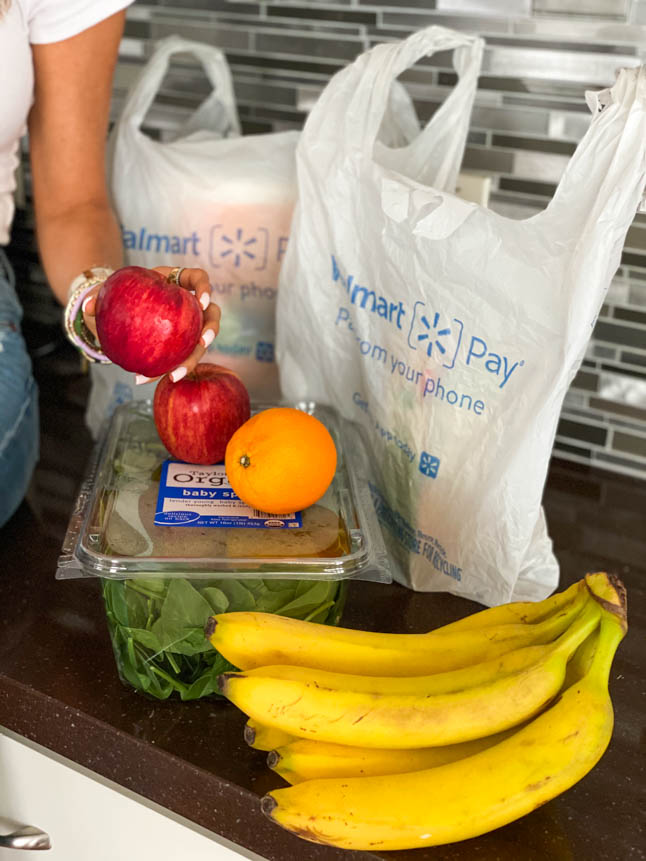 Dinnerware
Sometimes your favorite blender or kitchen appliance dies, so you need one in a HURRY! Here are some of our go to's:
Party Supplies
Halloween is around the corner, so we thought we would share some cute decor you can pick up!
Any other info?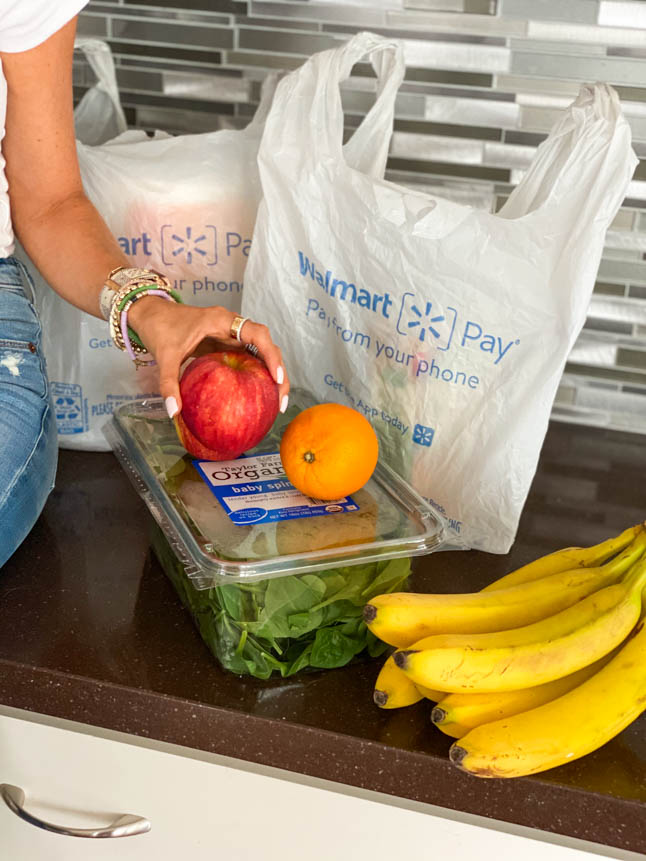 We LOVE that they have tons of time slots available, so we are never waiting forever for our order to be ready. If we need something even sooner, they offer express delivery, and we can have our order in 2 hours or less!
**There is a $35 minimum and a small delivery fee may apply. Pickup and Delivery available in select markets.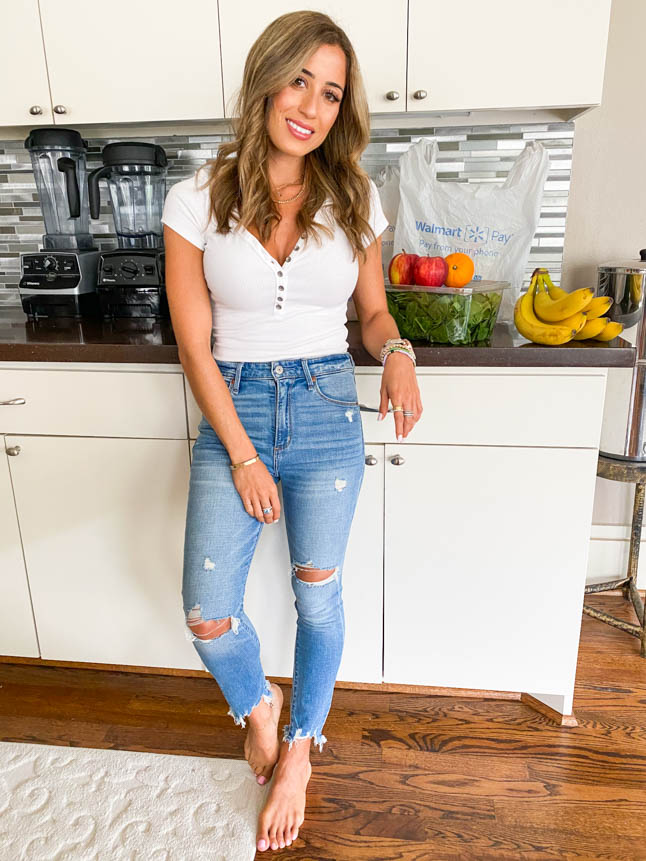 In partnership with Walmart.