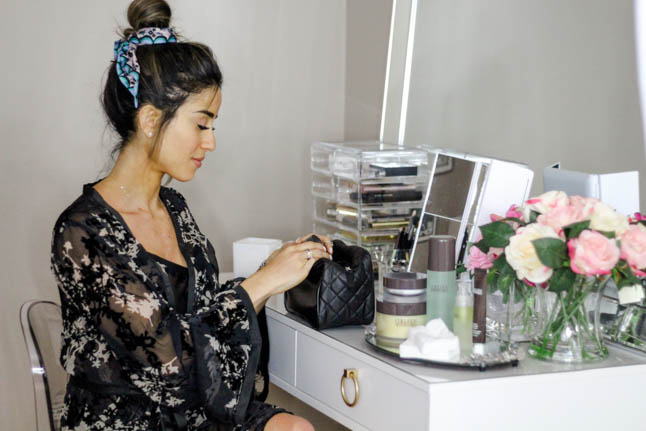 Happy Friday! Since spring is here, we wanted to share a spring skincare update with you all. We don't share a ton of skincare lines because we only like to share the ones we truly use on a regular basis! We have the opportunity to try out so many lines, which is so fun, but there are only a few that really stand out to us enough for us to share. One of the brands we have been incorporating the last few weeks is Colleen Rothschild.
We are sure you have heard of their amazing products before, but in case you haven't, we wanted to share some of our favorites with you all, and since they are having a big sale on all their products, we thought it would be the perfect opportunity to post them!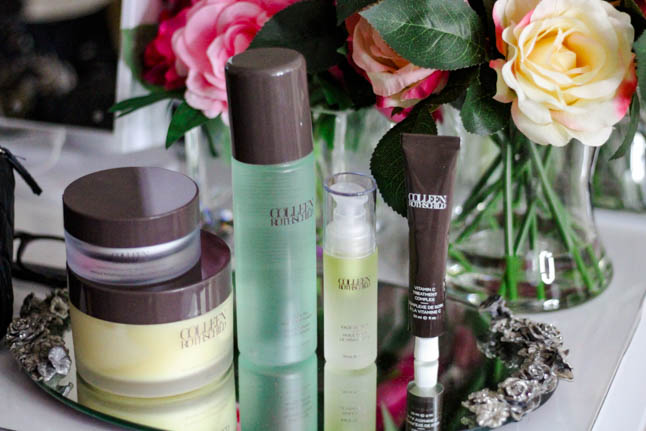 So, first off, you all know that we care about what is actually in these products we are putting on our skin. All of their products are free of parabens, sulfates, formaldehdyde, toluene, and benzene. This is super important to us in any line.
What we love the most about their line is that there is a very easy to follow step-by-step regimen for day and night. We don't know about y'all, but it can be overwhelming with all the brands and lines out there. For us, our skin tends to be on the drier side, so we need more hydrating and moisturizing products, especially with all of the winter season.
So, to start with, if you're new to Colleen Rothschild, we recommend trying out their Discover Collection. With this kit, you get to try all of their best-selling products, and get a super cute travel bag to use! Also, these products are the perfect size for carry-on traveling, which is always us;)
With the Discovery Kit, you get: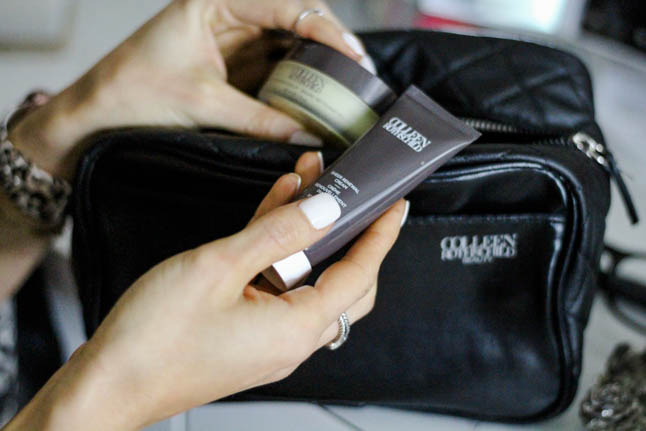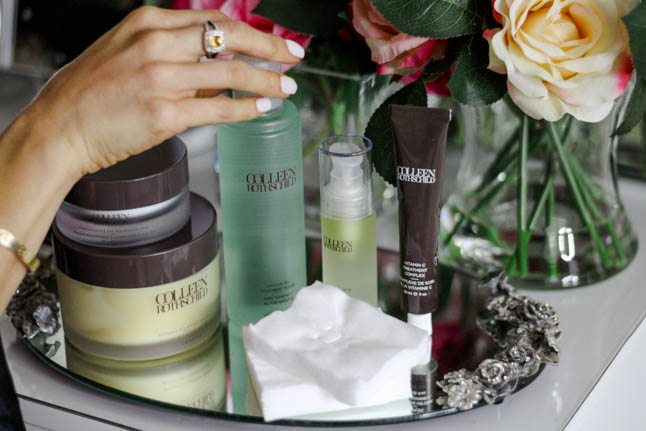 All of these are amazing, and we will highlight our top three products in just a minute, but before we do that, a little more about this kit!
So, you obviously get all seven of these products, but what is great about is that it is broken down into a nighttime routine and a daytime routine. Each routine has steps for you to follow, so you know exactly what order to do each product in!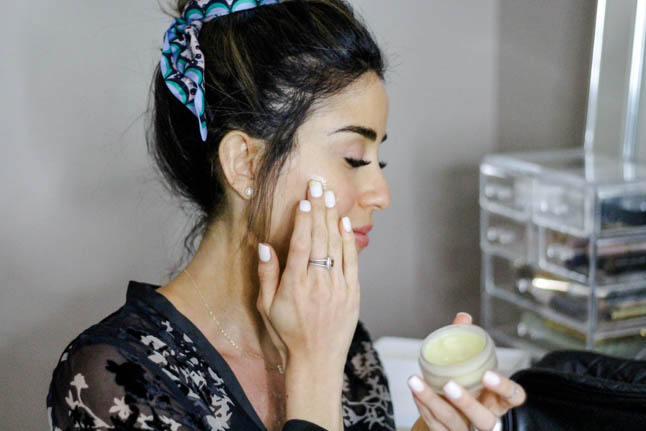 For daytime: you would just cleanse with the Cleansing Balm, and then follow up with the Sheer Renewal Cream. Then top with your favorite sunscreen and makeup!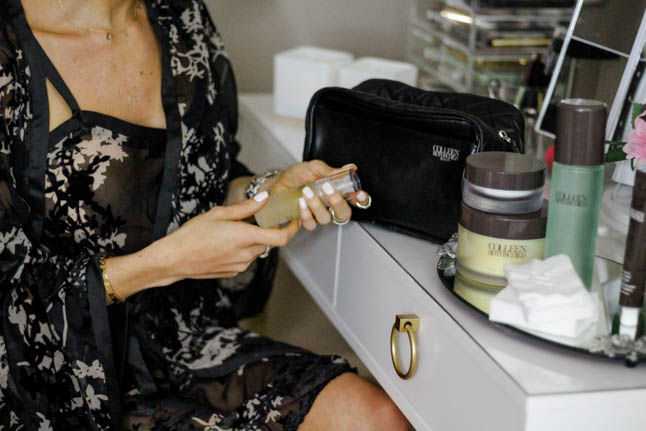 For nighttime, use the Cleansing Balm to cleanse face. Then, apply the Dual Enzyme Polish (if you haven't used that week yet). After that, use the Clarifying Detox Mask (if you haven't used that week yet) for a little spa treatment! If you're feeling really dry (after the winter or a trip), apply theExtreme Recovery Cream: followed by the Face Oil N°9.If you just need some moisturizing and renewal, skip the cream, and just apply the Face Oil N°9.
So now, our TOP THREE products:
Radiant Cleansing Balm: If you're used to using a traditional cleanser, we know it may seem a little odd to use a balm, BUT, trust us, it is amazing! You apply it to dry hands and a dry face, and it literally melts off your makeup, even stubborn eye makeup. PS- if you have lash extensions, do not rub on your lashes, but you can use everywhere else 😉 What is the best about it is that it doesn't leave your skin feeling super dry after cleansing.
You can also use the Muslin Cleansing Cloth and soak it in hot water and apply to your face for a few minutes for a mini spa treatment, or just use to remove makeup!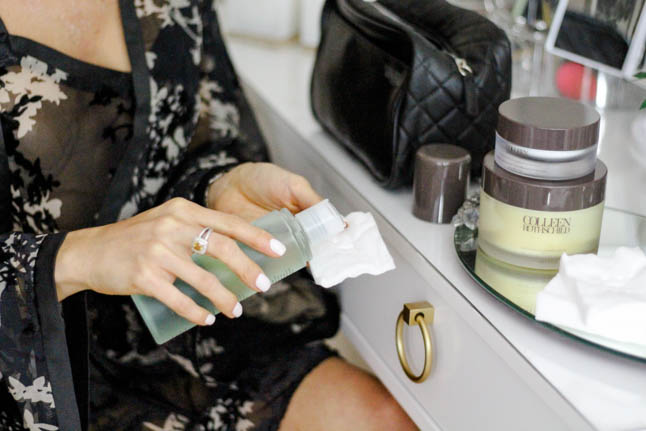 Matcha Tea Treatment Toner: we had been skipping toner for years, but in the last year have been on the toner train! This one smells ahhmazing, and it helps to reduce pores and bacteria. What we love about this one is that it doesn't leave you feeling extra dry like other toners.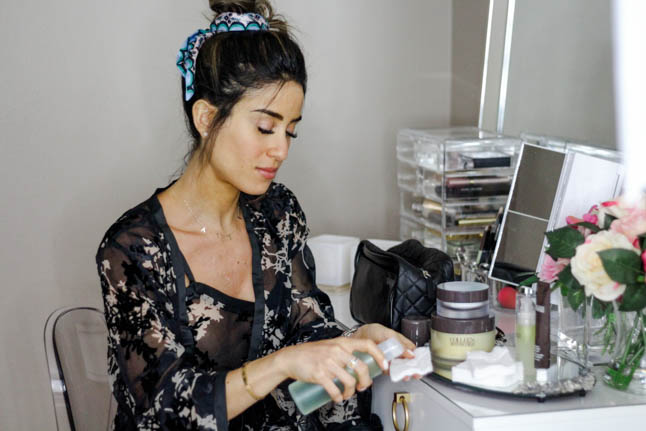 Vitamin C Treatment Complex: First off, if you are not using any Vitamin C in your routine, you need to jump on that ASAP. It is SO important for brightening your skin. You know how your skin can tend to look dull sometimes? Well, this is your best friend! We apply this one after cleansing, before moisturizing!
Oh, and like we mentioned earlier, they are having a sale on all their products! Save up to 25% off through Monday, March 18th with the codes below: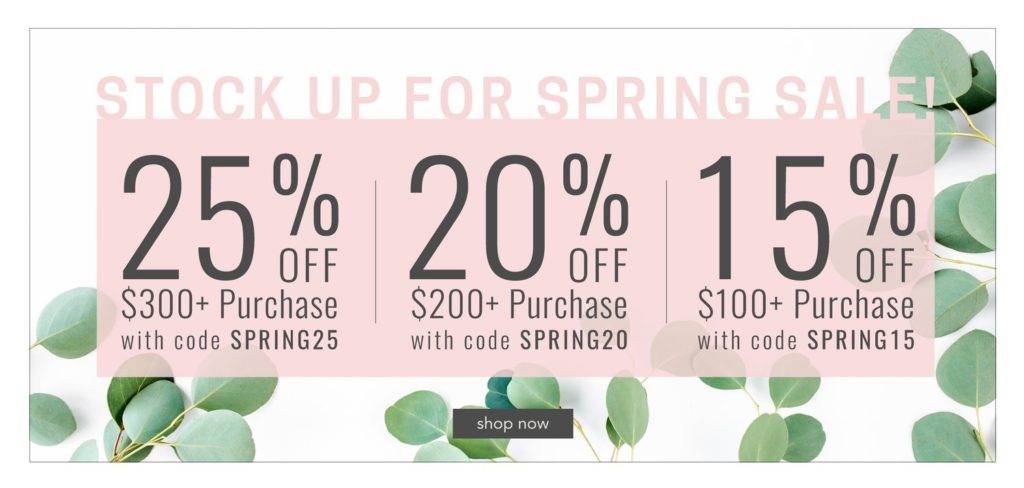 25% Off Purchases of $300 or More – CODE: SPRING25
20% Off Purchases of $200 or More – CODE: SPRING20
15% Off Purchases of $100 or More – CODE: SPRING15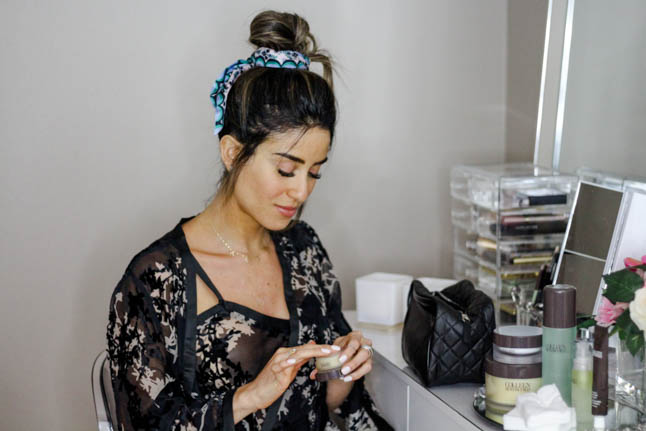 In partnership with Colleen Rothschild.
Shop the Post