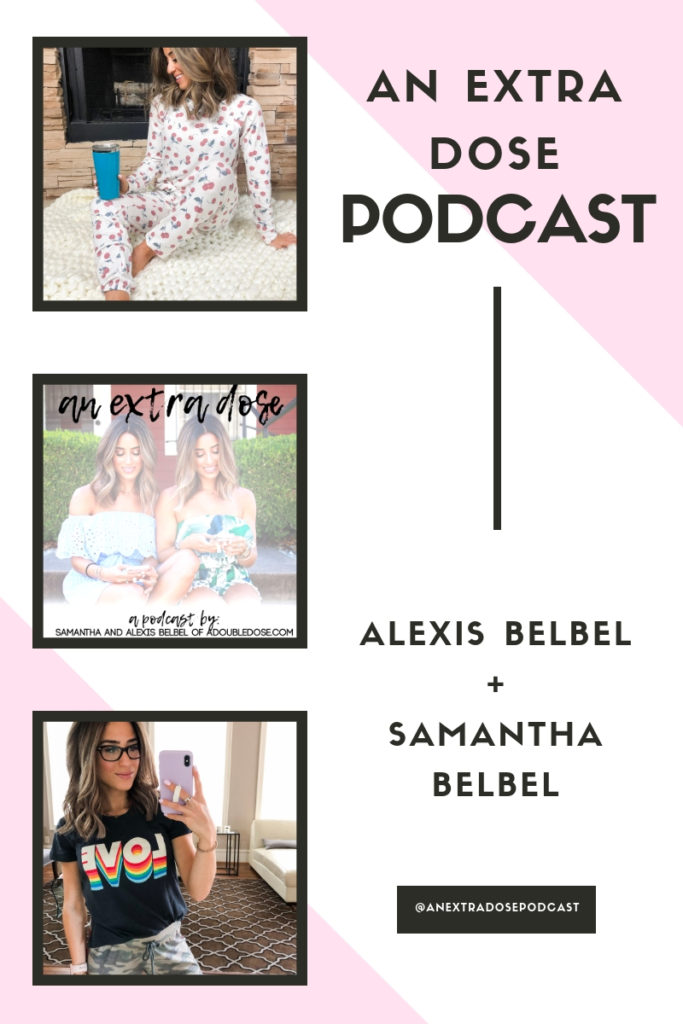 In case you missed our last episode of An Extra Dose, you can listen to that here! 
A little about this episode:
On this episode of An Extra Dose Podcast, we are talking all about the super fun effects of Daylight Savings: lack of sleep! We are sharing tips for combatting a time change and/or jet lag and one of our favorite loungewear brands, PJ Salvage. We also talk about how we deal with social anxiety, and how Alexis is dealing with being a single twin, and her tips on how to be single, and enjoy it! The Belbel sisters finish off with their favorite restaurants in Tulum, Mexico.

Items We Talked About In This Episode:

ALSO, we would LOOOOVE to hear your feedback. Don't forget to rate + review us on iTunes.
To listen to the episode, click the PLAY button at the top, or you can search "an extra dose" in iTunes or the podcast app!
Have a question or topic idea? — Send any questions you wanted answered on An Extra Dose to [email protected] OR comment below on this post.
**In case you miss any of our future episodes of An Extra Dose, you can listen to them under on our main page (adoubledose.com > Podcast).
Want To See Some Similar Posts?
Tips For Better Sleep With James Swanwick
Making An Effort To be More Social
The Truth About Going Through A Breakup
Meditation for Beginners with Dorsey Standish of Mastermind Meditation
Podcast: Play in new window
Subscribe: Apple Podcasts | Spotify | RSS