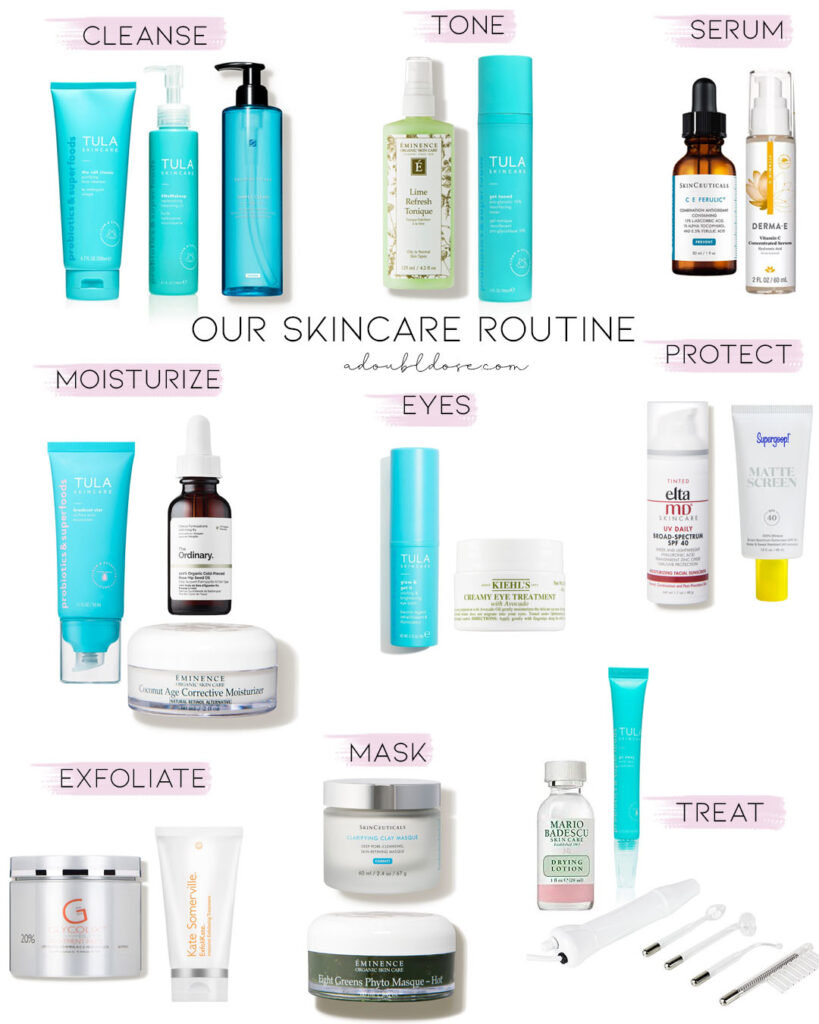 CLEANSE:
First step in your skincare routine! We cleanse our skin morning and night. Our favorites are:
TONE:
Next step is toning! This is important to minimize pores, eliminate impurities, and rebalance the PH of your skin. It also helps to remove any leftover dirt or makeup on your face that the cleanser didn't take off.
SERUM:
Serums help to brighten your skin and help with wrinkles and uneven skin tone. We apply these right after using toner.
MOISTURIZE:
Very important to keep your skin moisturized, even if you are oily!
EYES:
No matter your age, you need to be putting something on your eyes!
PROTECT:
We use sunscreen every day, and it is KEY to prevent aging and skin damage!
EXFOLIATE:
If you're not exfoliating already, you need to be! We try to every couple of days to remove dead skin cells and debris.
MASK:
We try to do some sort of mask at least once or twice a week. Plus, it is super relaxing to do!
TREAT:
If you suffer from acne, or a breakout, we love a good spot treatment, and the tools below!