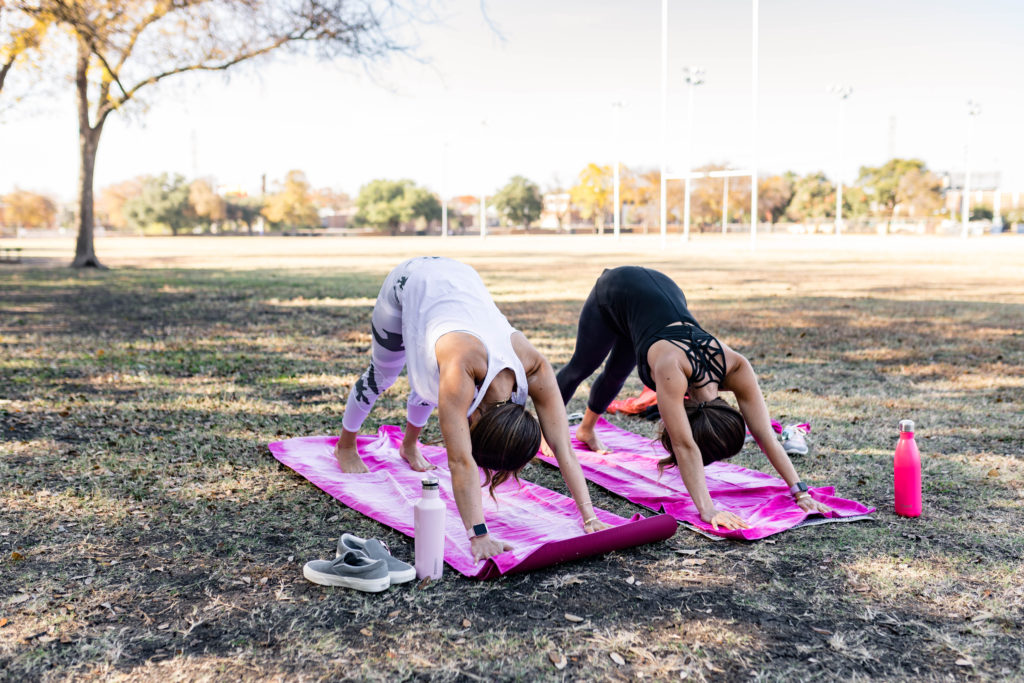 We partnered with Downy to create this post.
Who else loves the feeling after a great workout, whether it is yoga, pilates, running, or the gym, but hates that sweaty, smelly feeling afterwards? We do, and we know we aren't alone! The alternative is going home to shower and change, etc, and that is at least an hour or two of time wasted. The struggle is real! 
We have shared our tips for what we do when it comes to keeping our hair feeling fresh and clean, even after a week of workouts, so we are excited to partner with Downy to share one of our main essentials for yoga to stay feeling fresh.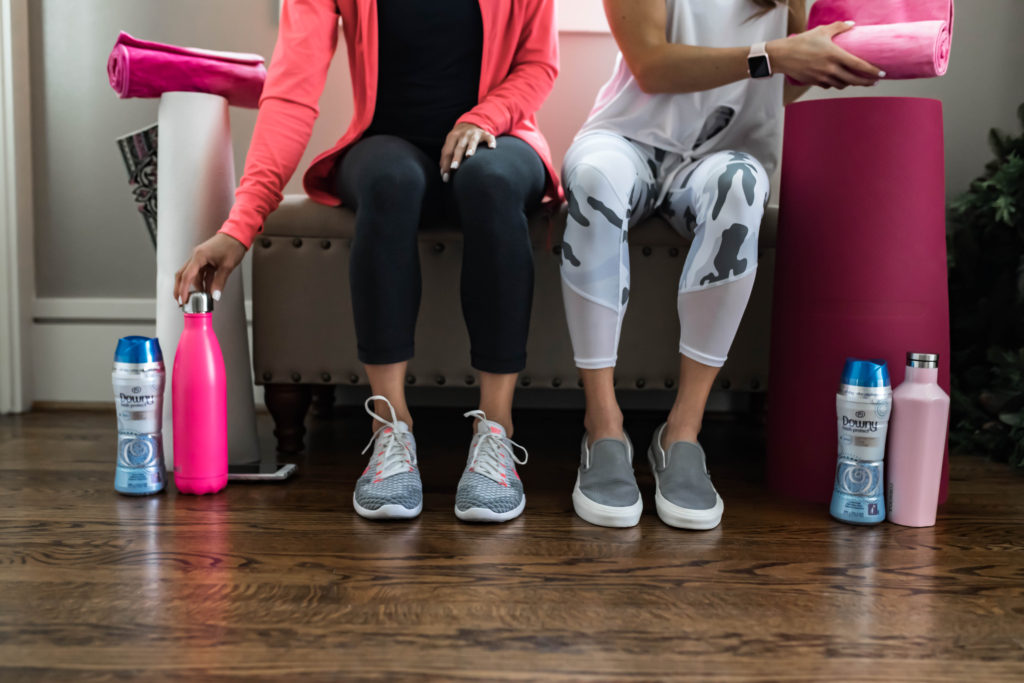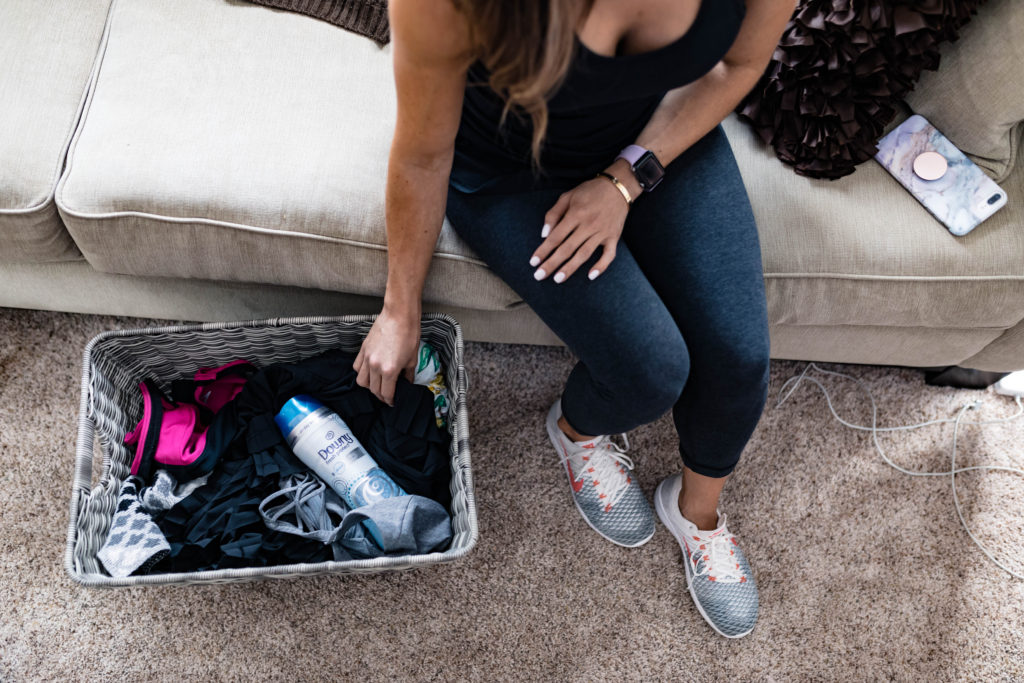 We all know that detergents take the stains out of our clothes, and get them feeling clean, but detergent doesn't do the most important part: protecting your clothes (especially smelly workout gear) from odors all day! That's why a recent addition (and now a must-have!) to our yoga essentials is Downy Fresh Protect In-Wash Odor Shield Beads –– it's like deodorant for your clothes with 24-hour odor protection!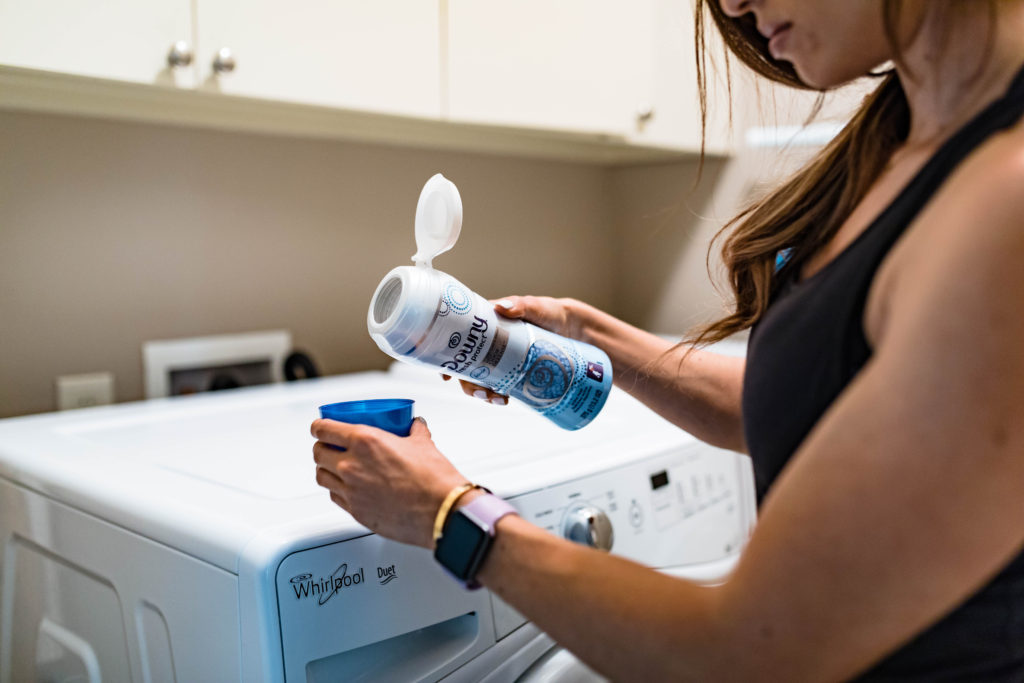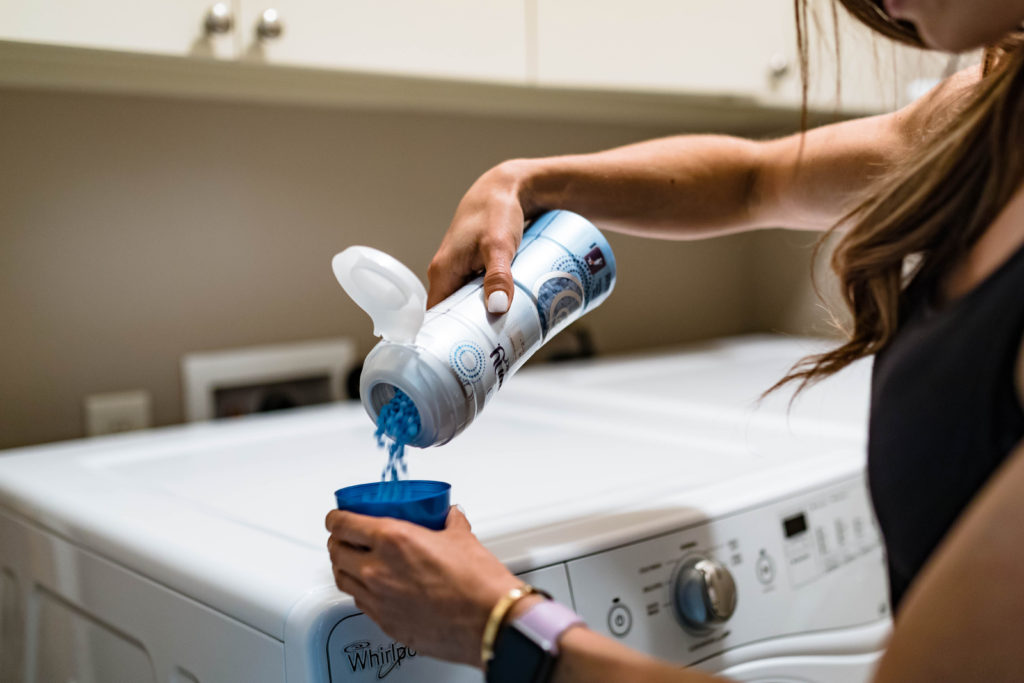 So, we put the beads to the test; we dropped a capful directly in the drum when we washed our clothes before heading out to yoga. We LOVED the result, and here's why: we were able to go straight from yoga to grab lunch, without wasting time showering and changing. Yes, we did sweat, but our clothes didn't smell like it, or hold onto that horrible odor!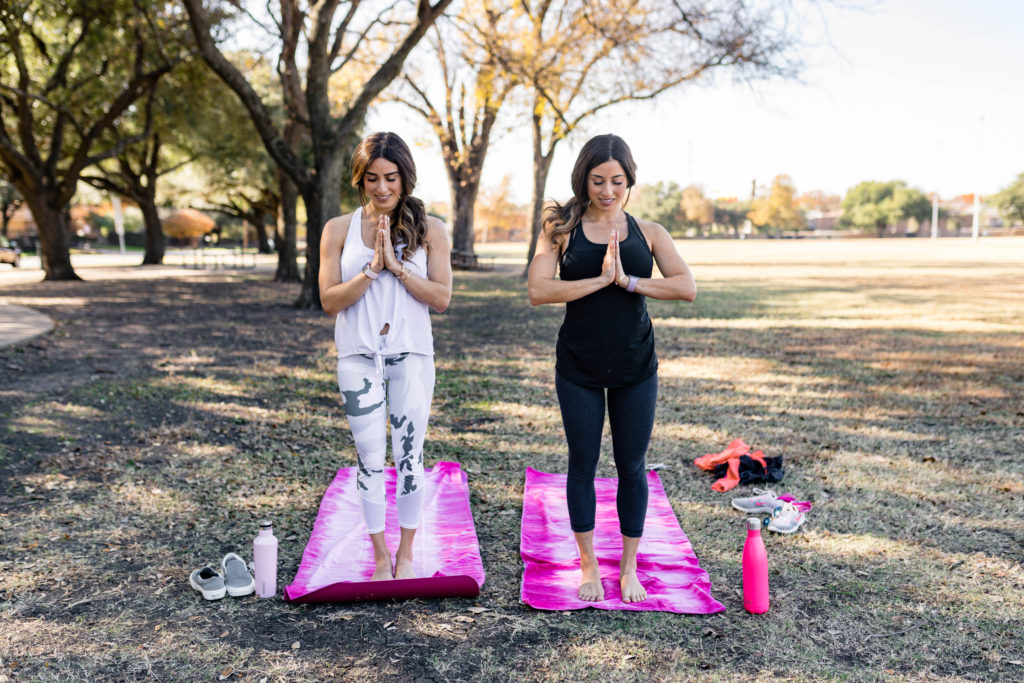 We love incorporating yoga into our weekly workout routine because it really leaves us feeling refreshed and helps to clear our minds and anxiety. Usually, we will go to a studio by our house, or sometimes, we will go to a park nearby and do our own flow sequence.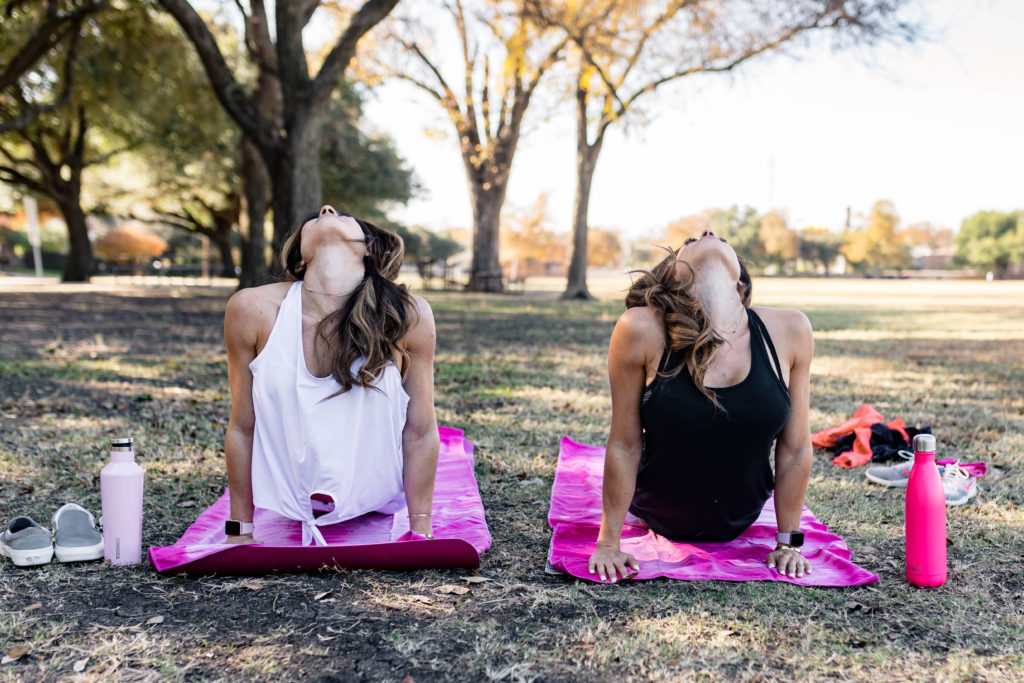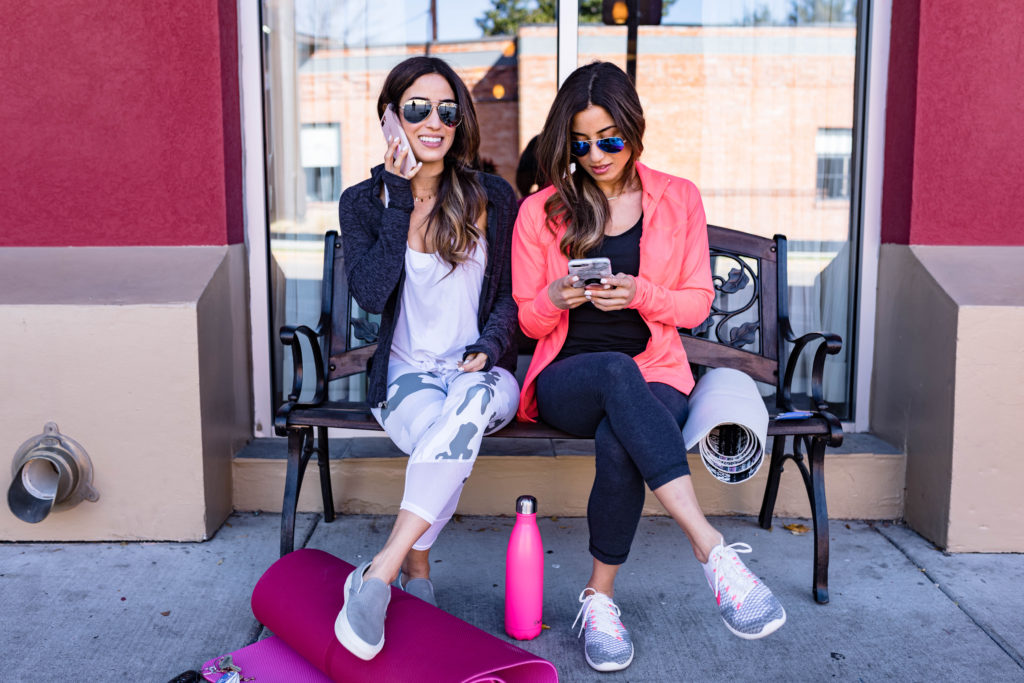 We have been using Downy's fabric conditioner for years to keep our day to day clothes soft, but what we especially love about Downy Fresh Protect is that it's motion-activated so it keeps all of our clothes (even workout and performance gear) smelling fresh all day so we can go from the gym to brunch, errands, and beyond.
We have been using these beads in all of our washes now, and love how easy they are to use!  Even if you don't work out on a consistent basis, we love how they leave our clothes smelling fresh, and actually keep them smelling fresh throughout the day. It's worth every penny!
See how we put Downy Fresh Protect In-Wash Odor Shield Beads to the test with some of our favorite yoga moves in the video below, and add it to your own yoga routine here:
In partnership with Downy.
SaveSave
SaveSave
SaveSave
SaveSave
SaveSave
SaveSave
SaveSave
SaveSave
SaveSave
SaveSave